We all have gadgets. Be it a smartphone, a camera or other gadgets, our internal memories just won't cover all the data we create. For some reason, we always need to expand. Thus, we use the SD card. SD cards are reliable, convenient, and stretches our data capacity. It is our go-to reservoir to keep all the files we need in one place.
When your SD card is inaccessible, an error message appears. It will require you to format it, the initial thing you do is to format it. It is easy and most people are aware of formating. But what about how to unformat SD card? It seems like an unfamiliar territory and there are wonders that happen when you unformat an SD card. Read on to find out more.
Part 1 - SD Card Formatting and UnformattingPart 2 - How to Unformat SD Card Using FoneDog Data RecoveryPart 3 - How to Care for SD CardsPart 4 - In Conclusion
Part 1 - SD Card Formatting and Unformatting
We all know very well that an SD card needs to be formatted. When you format an SD card, you do not necessarily delete its content. What happens is there is a technological connection between an SD card and a gadget you will use. During this connection, new instructions will come to play to correctly manage the content of the device you set up. When you format an SD card, you remove the old folder structures previously used from another device and replace it with a new one.
So what about unformatting? Chances are you have already formatted your SD card in high hopes of accessing the data it has. But to your surprise, it ended up with more trouble. And now you want to unformat it to undo what you have done. It is a pretty complex scenario, but it is possible. The best thing you can do is to use a data recovery tool. And as much as possible, do not panic. If you want to get your old data back, please do not save any data on it. You only risk overwriting your format data. Keep calm and read on.
Part 2 - How to Unformat SD Card Using FoneDog Data Recovery
And so you did what you are not supposed to do, you formatted your SD card. What happens now? Just keep calm, your files and data are still safe. You can still recover them using FoneDog Data Recovery. If you are stuck with a formatted SD card, here's what you should do:
Step 01: Insert Formatted SD Card to Your Computer and Launch FoneDog Data Recovery
On your computer, insert the formatted SD card to allow it to be recognized. Search, download, and install FoneDog Data Recovery. Launch the software.
Step 02: Select Disk Drive or Source
You have already inserted the SD card and are now recognized by your computer. Choose it as your source and check the data you want to recover the deleted files from. Allow the scanning of the files that are deleted.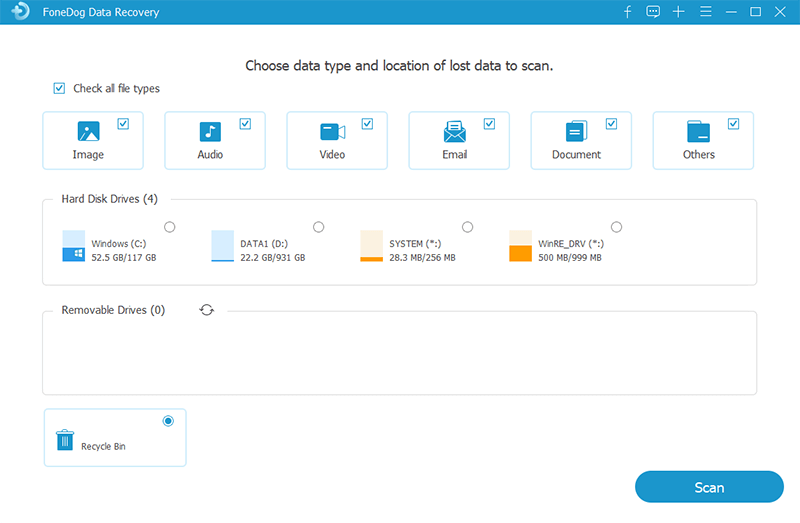 Step 03: Check the Results and Pick What Deleted Files to Recover
From the list of deleted files, choose what you want to recover. Tick "Recover" to begin the process and wait for the recovery procedure to finish.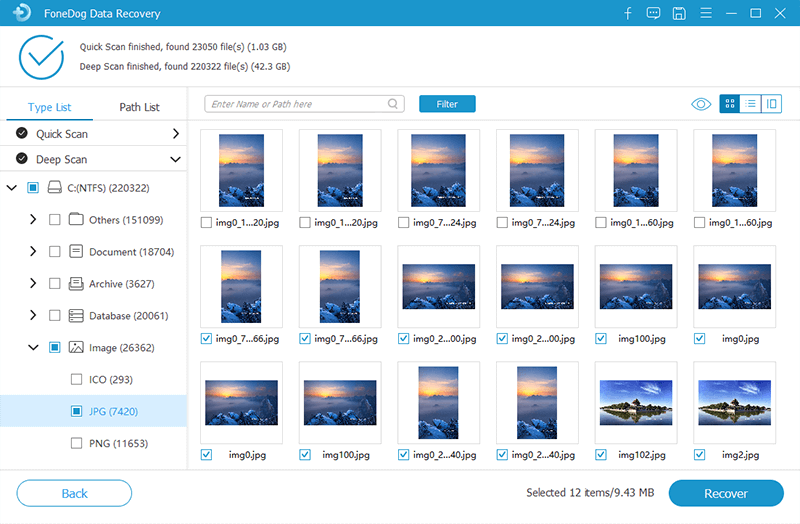 Formatting an SD card can be troublesome. Not knowing the right thing to do will only end up losing all your important data. Good thing, FoneDog Data Recovery is available to rescue. Do not use the SD card just yet. You can still unformat it. You don't have to let go of the memories you have in your SD card. Use FoneDog Data Recovery to selectively recover the deleted files you want back.
Part 3 - How to Care for SD Cards
SD cards are helpful and ideal to support our data needs. They serve as our initial backup for important memories in our lives. It is just worth it to keep them safe and sound all the time to maximize their use. We need to care for SD cards to keep in proper working conditions.
First things first, keep your SD card in a safe place. Do not put it in areas where there is dust, moist or other elements that may cause physical damage to it. The SD card contains gold plates. It is critical to keep it safe and prevent any particles from getting into contact with it.
Along with the physical attribute is the way you handle your SD card. We transfer data using SD cards so make sure that transfer and removal are safe and correct. Follow the right method in removing the SD card from the computer to prevent error and data loss. Always click "Eject" after using the SD card and never remove the SD card from the computer while the file transfer is in progress. Be mindful of these things to avoid file corruption.
Part 4 - In Conclusion
SD cards are great. They benefit users in many ways. They keep store, and extend our data storage. Being dealt with a formatted SD card is too bad of a deal. If you don't know what to do, you may even quit. If you don't know how to unformat SD card, you will just say goodbye to data you hold on to for so long.
Whether you use an SD card or need, it is always best to back up your data. So, if situations such as this occur, you will be at peace. But if you are on the losing end, have formatted your SD card, and haven't backed up your data; FoneDog Data Recovery is here to help!
It does not matter if you are a newbie or a pro at data recovery. Just Launch, Scan, and Recover your data back into you again with FoneDog Data Recovery. There is no data that is lost forever if you choose FoneDog Data Recovery. For simple, fast, safe, and secure data recovery, trust the professional and wizard option. Only FoneDog Data Recovery can work magic to revive all types of deleted data. Try it to experience the difference.