Are you searching for ways on how to access iPhone backup? Don't worry! We have the best methods on how to view and locate the backups in different methods. Read along to find out!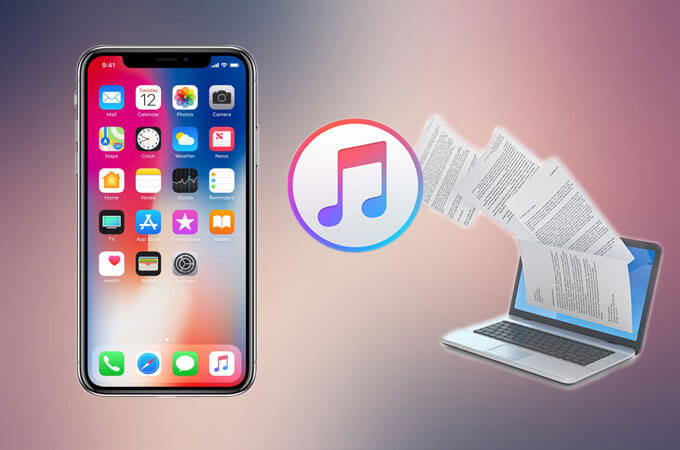 There are different ways on how to locate iOS backup for iPhone, iPad and iPod Touch but then you cannot simply access the contents.This is because Apple ensures data protection that even you as the owner cannot read your backups even on the computer.But of course there is still a way on how to access iPhone backup and that is with the help of 3rd party programs. Check out which of these methods suits your needs:
Part 1. Use FoneDog Toolkit to Access iPhone Backup.Part 2. How to Locate iOS Backup on Mac and PC?Part 3. How to Find iOS Backups on iCloud?Part 4. Conclusion.
People Also Read:
Access and Selectively View iCloud Backup
Part 1. Use FoneDog Toolkit to Access iPhone Backup.
FoneDog Toolkit- iOS Data Backup & Restore is an efficient and professional 3rd party program that aims to support all iOS devices backup and restore.
You can seamlessly and easily access iPhone backup without the need to download and overwrite existing phone contents.
Before you can access iPhone backup through FoneDog Toolkit- iOS Data Backup & Restore, you need to first create and store the backup on the program itself.
The program is free to download and easy to use, here are the complete steps:
Step 1: Download FoneDog Toolkit- iOS Data Backup & Restore and install on the computer
Follow the onscreen prompts on how to successfully install the software. Launch the program and go to the main screen.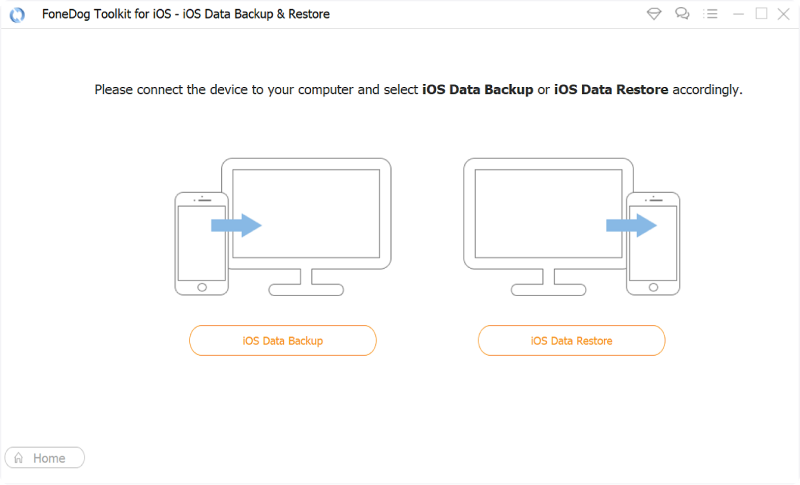 Step 2. Choose Backup Mode
Connect your iPhone to the computer and click on the iOS Data Backup option to begin the backup process. Select the desired backup mode on the next steps; you will find 2 options which are Standard and Encrypted modes.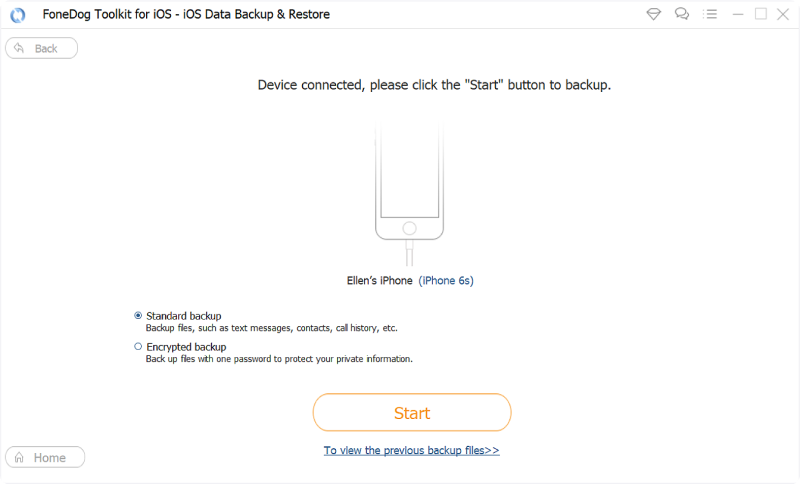 Step 3: Select Type of Data you want to Backup
Choose the item/s you wish to backup. At this point, you can choose to selectively backup data or backup all data.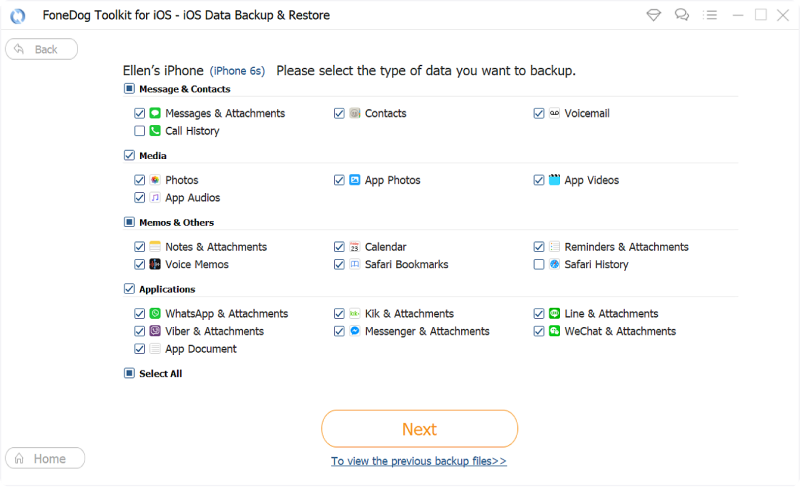 Step 4: Wait For FoneDog Toolkit to Finish Backup your Data.
Wait until the Backup Process is Completed.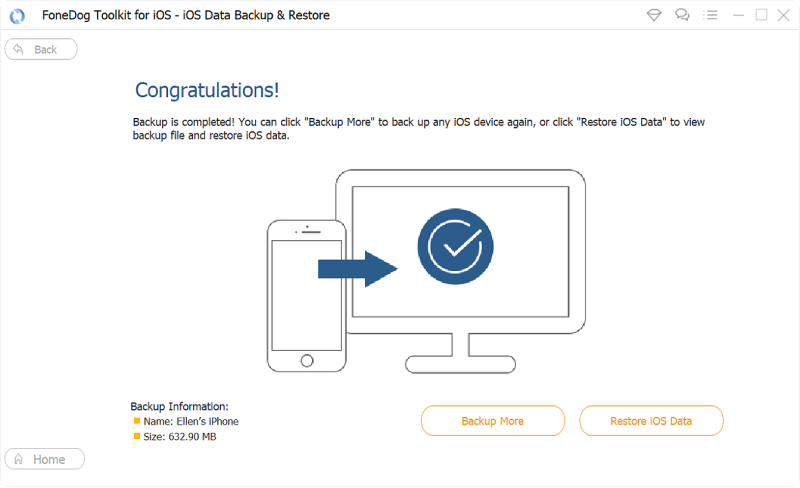 After selecting the type of backup mode the program will then begin the process. It might take a while for the entire backup to finish. Once done, it will show to Backup More, Restore iOS Data and Go back to the Home page.
Now that you have successfully backed up the iPhone to the program you can now easily access your backup and restore it at any time.
Here is how to restore or access iPhone backup:
Launch FoneDog Toolkit- iOS Data Backup & Restore
Click on the iOS Data Restore option
Choose the desired backup list
Let the program scan the backup contents
Selectively Restore, view or access iPhone backup
If you wish to restore the backup, you can choose to restore to the device or to the computer
FoneDog Toolkit- iOS Data Backup & Restore is compatible to any iOS devices even the latest iPhone X, iPhone 8 and iPhone 8 Plus.
FoneDog Toolkit- iOS Data Backup & Restore Features:
One click backup and restore option
Allows preview during backup and restore
Exports data selectively to the computer
No data loss during both processes
100% safe and effective program
Part 2. How to Locate iOS Backup on Mac and PC?
Apple ensures all backups stored inside your Mac or PC is safe. Backups are the life-savers when data loss strikes and of course Apple does not want you to simply access it and alter or do any changes that might ruin the said backup file.
But in case you might want to locate the iOS backup saved on the computer, follow these steps:
On Mac:
To find the entire lists of your backups, simply copy and paste this code: ~/Library/Application Support/MobileSync/Backup/
Press the Return Key
If you would like to see a specific backup, open the iTunes and go to Preferences by first clicking on the iTunes menu
Select the desired backup using Control + Click and then click on Show in Folder
On Windows 7 and Up:
If you have downloaded iTunes from the Microsoft store you can simply paste this code in the search bar: %appdata% or %USERPROFILE%and click enter
Go to Apple Computer; find MobileSync and then Backup by double-clicking these folders
Apart from the iTunes and Mac, you may also locate the iPhone or iOS backups in a Windows computer. Read the next part to find out how.
Part 3. How to Find iOS Backups on iCloud?
Another way to locate iOS backups is in iCloud. Although you cannot access them in iCloud.com you can always see the backup files on your iPhone, iPad and iPod Touch and computer.
Check these steps on how to manage the iOS backups on iCloud:
For devices running on iOS 11 and up go to iCloud from the Settings, tap Manage Storage and then Tap Backup
For Mac, go to System Preferences and then click on iCloud, and then Manage, then choose Backups
For Windows, launch the iCloud for Windows, find and click Storage, and click Backup
As we mentioned earlier, you can only view, manage and choose the iOS backup however you cannot open the contents, edit and remove the backup files as it may alter or ruin the backup file itself.
You are not allowed to move or transfer any contents from the backup file. The file might not work unless you move it back to its original place.
If you need to copy your backup file to another location, use the computer (Win/Mac) and copy the entire backup folder and paste it to an external drive or another folder destination.
Part 4. Conclusion.
We have clearly discussed the ways on how to access iPhone backup by using FoneDog Toolkit- iOS Data Backup & Restore.
In case you might have already lost some data and you needed to have it back, you may also use FoneDog Toolkit- iOS Data Recovery.
It has the same efficient and professional tools to restore any contents from your iPhone in three different methods (Recover from the iOS device, Recover from iTunes backup, and Recover from iCloud backup).
Have you tried using FoneDog Toolkit- iOS Data Backup & Restore? Let us know your thoughts in the comments below.