Step 1: Connect the iOS Device to PC and Install FoneDog Toolkit
To back up your files and data using the program, you would first have to connect your iOS device to a Mac or PC and install the iOS Data Backup and Restore software from FoneDog. Then you would need to open the FoneDog Toolkit – iOS Toolkit and click iOS Backup & Restore and choose iOS Data Backup.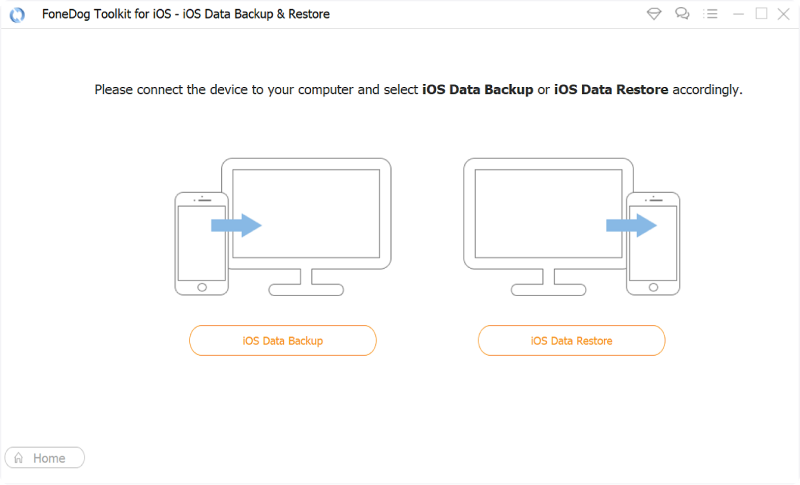 Step 2: Select Data Backup Mode on Your Device
This will take you to a page where you will need to choose the Data Backup Mode you will use to backup your files. You will have two choices here, it is either Standard backup or the Encrypted backup.
The former is the regular backing up of data while the latter will allow you to input a password so only those who know the password can access the backup file. After selecting the mode, it is time to click Start and then choose the data and files you want to be backed up.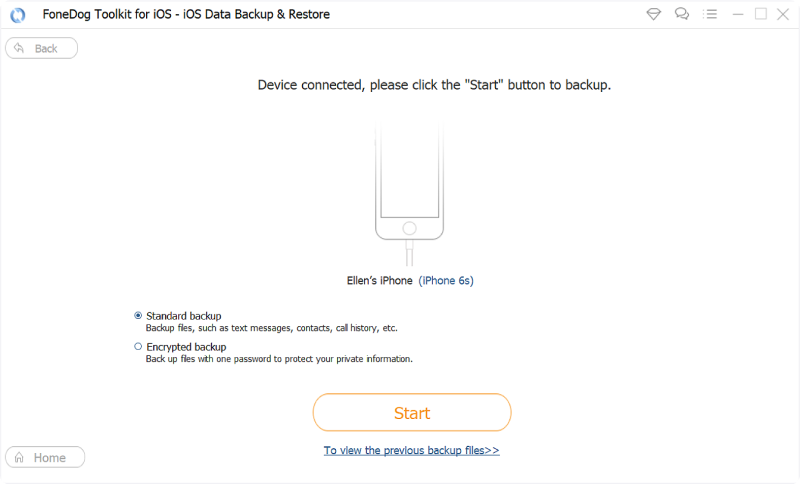 Step 3: Select which kinds of data you want to Backup
Once a selection has been made the FoneDog Toolkit will begin backing up the data and it will display the name and size of the backup once it is done. Now that the files and data of your iOS device have been backed up, you can choose to restore it to any device whenever you need to do so.
You don't have to worry about losing any data, as the iOS Data Backup and Restore software ensures that your data is 100% secure.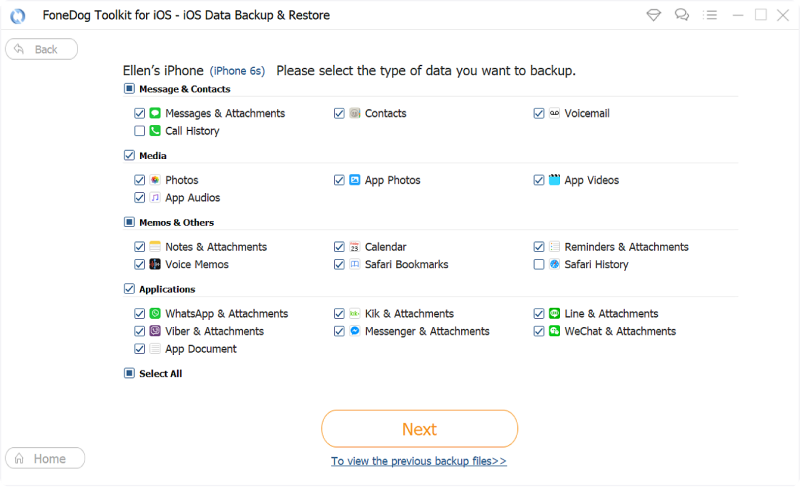 Step 4: Wait for the program to finish backup your file
FoneDog iOS Data Backup & Restore will start back up your iOS data. When the backup process is done, FoneDog Toolkit - iOS Data Backup & Restore will display the name and the size of the backup file. You can click "Backup More" to backup more items or click "Restore iOS Data" to transfer the data to PC or another iPhone/iPad.