How to Fix iPad Keyboard Not Working
by Wian LJ | Lasted Updated 2018-06-13 06:15:44
"My iPad Pro Smart Keyboard is not working! It seems that it randomly freezes and pops up unsupported warning messages. What do I do? How do I fix iPad keyboard not working? TIA"
Right after the recent update to iOS 11, a lot of users reported that they experience different issues with their smart keyboards. Most of the cases are freezing, force closes, lagging, and typing stutter. But this issue is not just happening to those with smart keyboards. In fact, it has become widespread even to the onscreen keyboard of iPads and iPhones.
This is really frustrating when you expect too much from your device and it cannot even keep up with your tasks. If you are of the affected users and are looking for ways to get rid of this issue, well you have come to the right place.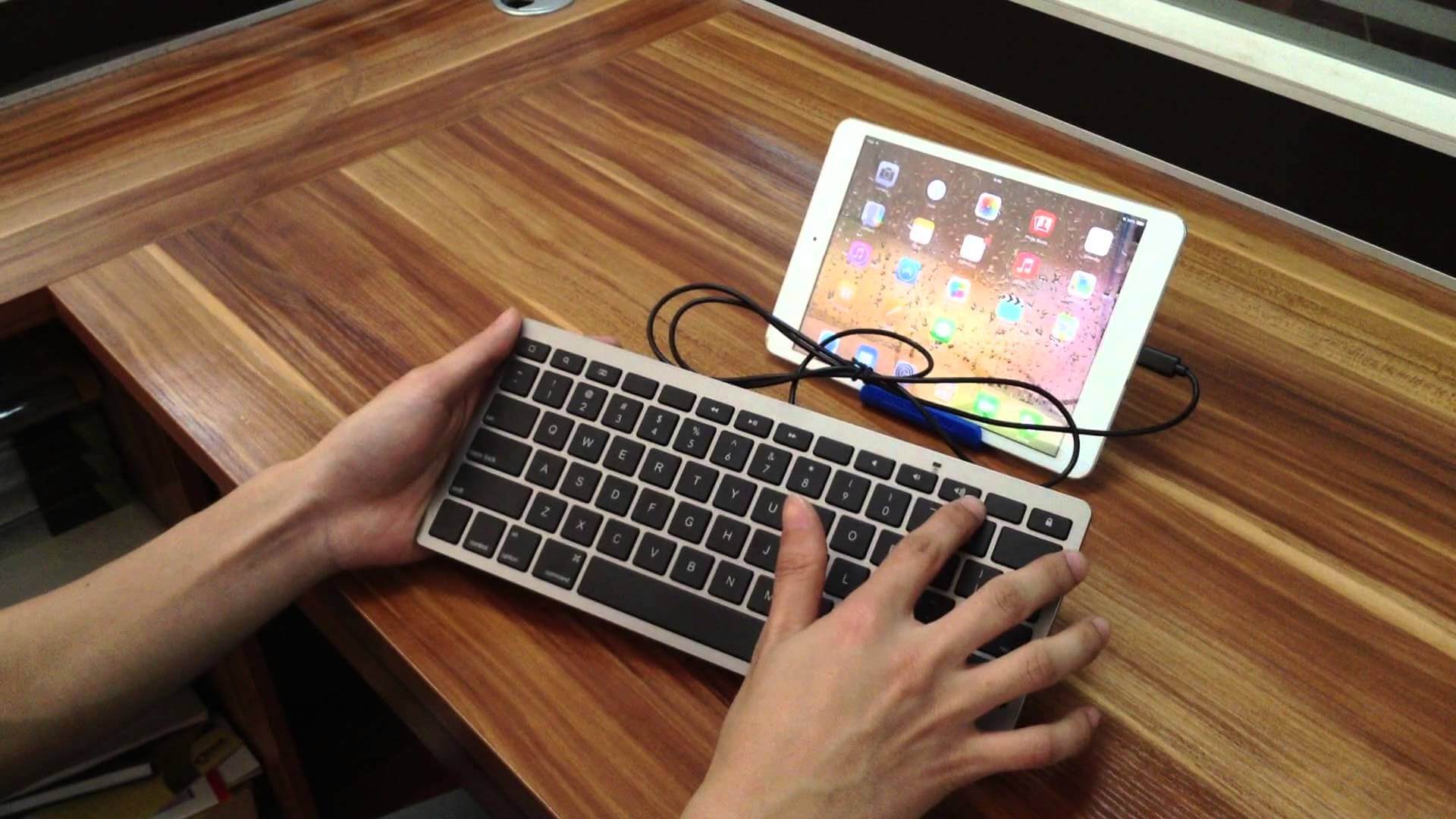 Today, we will fix iPad keyboard not working issue using different methods, both advanced and basic.
Part1. Basic Troubleshooting for Keyboard Issues
We have gathered all the possible troubleshooting steps in order to fix iPad keyboard not working issue to ensure that you have done what is necessary.
Always remember that a good restart may ease some irregularities on your iDevices. Take note that even our high-tech devices even need time to freshen up sometimes. What you need to do is turn it off and back on after about 2 minutes. Observe if the issue is still recurring then proceed to the next steps.
If you are using a Smart Keyboard, check if the connection is loose that might affect user experience. Remove the keyboard and clear out some dust and dirt. Reconnect and testy if the keyboard is still not working.
At this point, make an experiment on both the physical keyboard and the onscreen keyboard. If both are experiencing the same issue then consider troubleshooting on the system configurations itself. Read along.
There are also reports claimed by users that their smart keyboards are not working every time they are connected to the Wi-Fi.
Make sure you have enough or excellent Wi-Fi signal
Try connecting to another Wi-Fi with good signal strength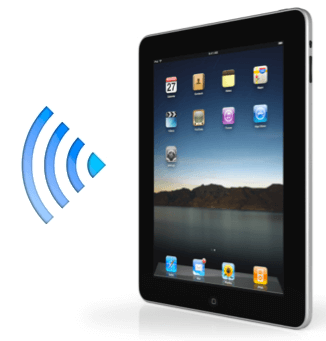 Does your onscreen keyboard misbehave while using iMessage? If it does, try turning off the iMessage for a while and turn it back on. Test to see if the problem has been fixed.
1.5 Delete Extra/Additional Keyboards
If you have installed other keyboard apps then most probably they do cause the issue. To verify, uninstall or delete additional keyboards on the iPad.
Open Settings and tap General
Tap Keyboard and tap Keyboards
Choose Edit and find other keyboards you are using apart from the default
Use the minus sign to delete additional keyboards
Test if the issue is resolved.
Reinstall additional keyboards if needed.
1.6 Perform Reset Settings
Reset settings do not erase any information on the device. It only drives back the settings to its original. To do this, go to Settings, tap General, tap Reset, find and tap Reset All Settings.
One of the basic ways to fix iPad keyboard not working is to perform a force restart.
Press and hold Home + Power buttons for about 10 seconds
Keep holding until you see the Apple logo appearing
Gently release the keys
Check to see if the problem is fixed.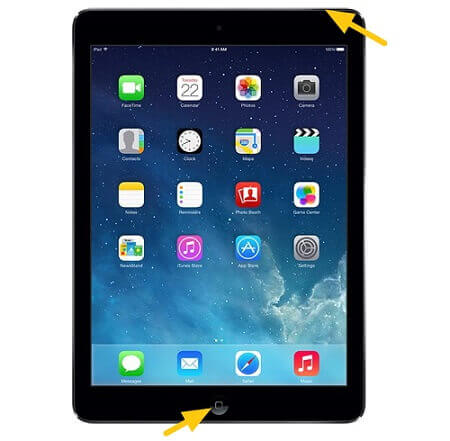 If none from the above steps fixed the keyboard issue, then contact customer support and check if you are still under device warranty, if so, consider checking your options. Otherwise, think about restoring the iPad.
Although it is not a friendly solution, restoring iPad will surely fix iPad keyboard not working issue in lesser time.
However, bear in mind that you need to take backups prior to the restore process or else you might end up with severe data loss.
Part2. Use FoneDog Toolkit- iOS System Recovery to Fix Keyboard Issues
If restoring from backup is not a good idea for you then we recommend using FoneDog Toolkit- iOS System Recovery. This software fixes any kinds of device system issues like freezing, crashing, endless restart, white/black/blue and red screens, and many more.
FoneDog Toolkit- iOS System Recovery repairs any system malfunction by fixing the iOS by using the most compatible version for your device. At random times, our devices might experience system issues which can greatly affect user experience.
To avoid suffering from these, Apple is releasing new updates in order to fix certain issues. However, not all issues can be fixed at times. Sometimes third party interventions may help fix the issue.
Just like using FoneDog Toolkit- iOS System Recovery, it helps us resolve issues quickly and without performing any confusing troubleshooting. The sweetest part about using FoneDog Toolkit- iOS System Recovery? It has step-by-step onscreen instructions to help you move on to the next steps without any problems.
If you are curious enough about how does FoneDog Toolkit- iOS System Recovery work, follow these steps:
Step1: Download, install and launch FoneDog Toolkit- iOS System Recovery. Choose the appropriate device scenario and click Start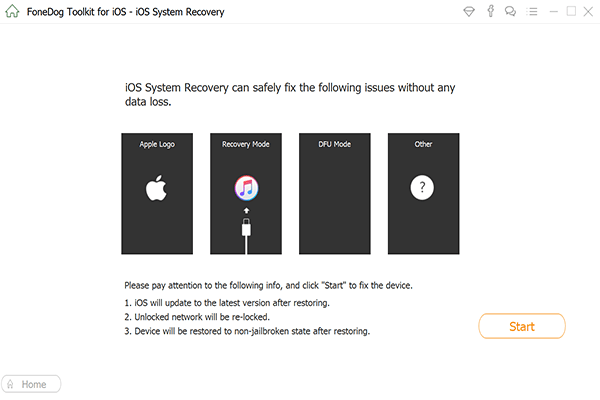 Step2: Download the compatible firmware version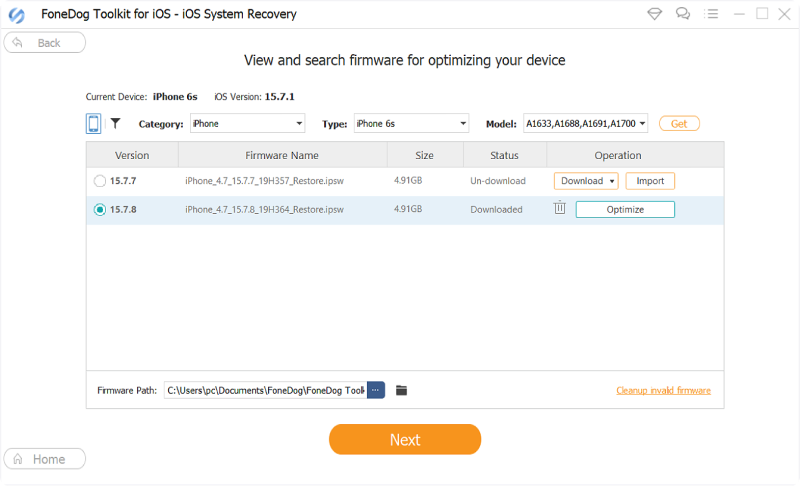 Step3: Wait until the repair is completed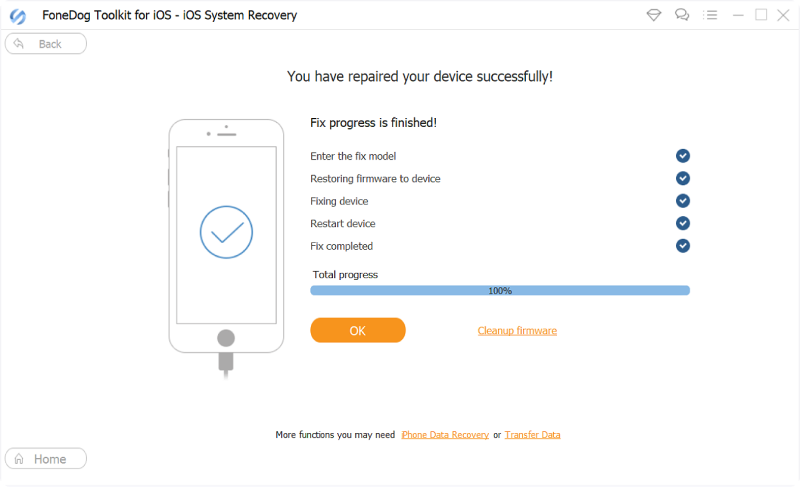 That's it! The steps are so simple and easy. It does not even require any experience to use FoneDog Toolkit- iOS System Recovery.
Apart from any kinds of system issues like "iPhone Stuck on Apple Logo" "iMessage Not Working", FoneDog Toolkit- iOS System Recovery also fixes iTunes error codes and more.
Video Guide: Quickly Repair iPad Keyboard Not working
We have given you the best possible ways to fix iPad keyboard not working. We hope that you have resolved such issue and share the best practices with friends or to those who are still suffering this technical problem.
In case you don't like to undergo any of the above basic troubleshooting, use FoneDog Toolkit- iOS System Recovery. It easily fixes any system errors without a sweat! Download the free version today!
How to Fix iPad Keyboard Not Working
Tips & Trick to Fix Your iOS System