Recently, my iPhone cannot play YouTube videos from yesterday. How can I fix YouTube not working on iPhone? Want to know more and keep reading.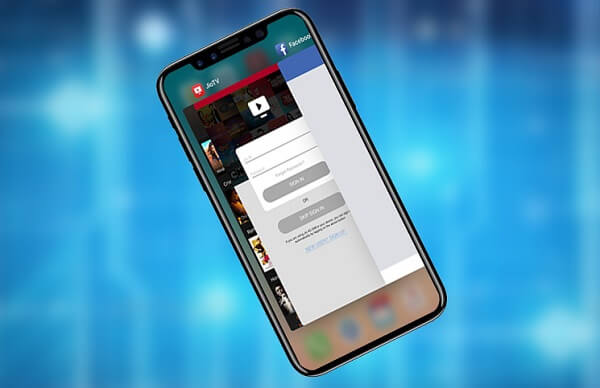 Fix Youtube not working on iPhone devices
Are you fond of watching videos? Well, then you probably have apps dedicated to this. YouTube is the biggest and popular video player app in the history of smartphones today.
It offers different genres from music videos, channels, DIYs, short clips, and even educational excerpts. But what if all of a sudden YouTube stops working on your iPhone? What will you do now?
This is one scenario where you need to repair YouTube not working on iPhone devices. In this new article, we will walk you through the guides on how to resolve this problem in no time.
Part1. YouTube Errors and Fixes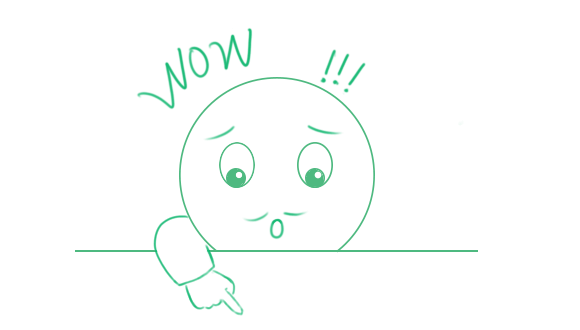 Here are a few:
Many iPhone and iPad users recently reported that they experience some issues while watching videos on YouTube. We have compiled the reported issues and also found the best solution to each.
1.1Playback Error, Tap to Retry
This is the most common YouTube error you will encounter while you are anticipating your favorite music video. It is also common on iPhone and iPad but we'll give you some methods to fix this type of issue in less time.
Fixes:
Sign out of your Google account and re-sign in
Update YouTube app (tap App Store, Updates and then find YouTube and update if it is available)
Reconnect to the Wi-Fi
Uninstall and re-install YouTube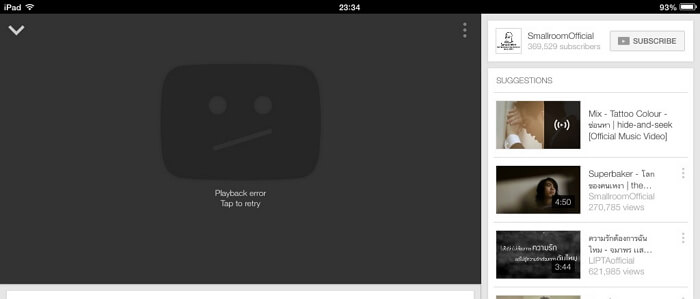 Youtube app playback error
Your YouTube can play videos either you are a guest but with limited access or have a Google account for seamless and full access. You only need to log in or register if needed.
1.2 Black Screen Mode
Black screen usually happens when the YouTube video is embedded on a website and if you play the video, only the black screen appears. It could mean a network issue most of the time or also the website's status.
Fixes:
Check internet connection
Refresh the browser
Update the web browser
Open the video on YouTube app instead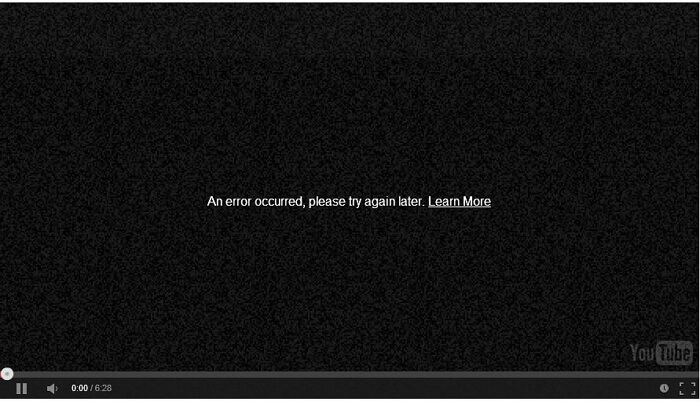 Youtube video black screen mode
If the problem lies on the website itself then you may opt to notify the site or simply find the video on the YouTube app.
1.3 Video not Available
Another browser case is if you are watching YouTube on a web browser on the iPhone, there comes a time when the video you are watching shows an error "Sorry, this video is not available on this device".
Fixes:
The video will now play thoroughly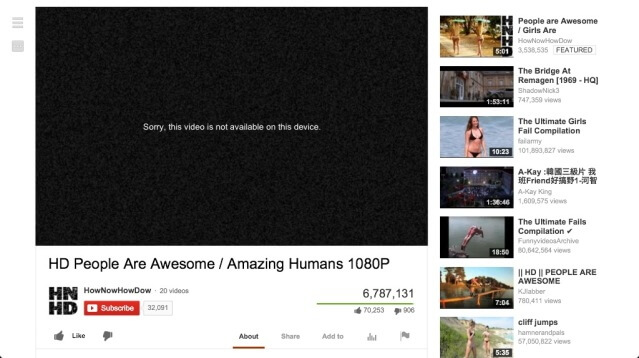 Youtube video not available to watch
1.4 Video Not Loading
This problem points out to weak with no internet connection. All you need is to check the Wi-Fi signal or the mobile data. You can turn the Wi-Fi on and off, the same with mobile data. If the issue occurs you can forget the Wi-Fi and then reconnect by entering the password on the iPhone.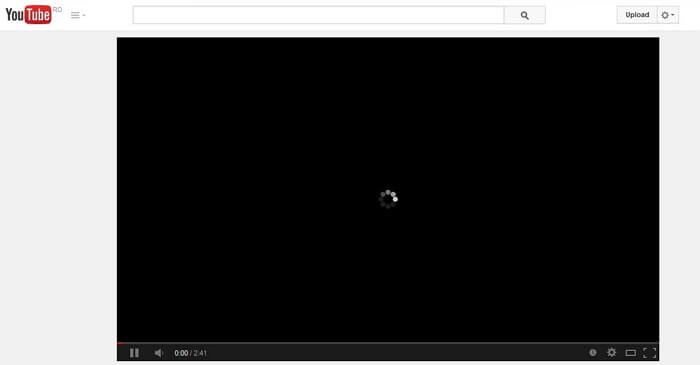 Youtube video not loading on the device
Part2. Fix YouTube Not Working on iPhone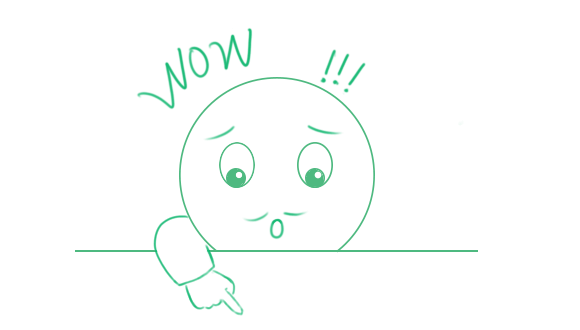 When the issue YouTube not working on iPhone strikes, all you need to do is to follow these guides we have compiled and surely your favorite app will be fixed sooner.
2.1.Reboot iPhone/iPad
Let's go back to the basics, rebooting the device can help resolve YouTube not working on iPhone problem.
To reboot the iPhone, tap 'Slide to Power Off' or swipe the red icon from the left to right on the iPhone/iPad. Leave it off for about 2 minutes and then turn it back on.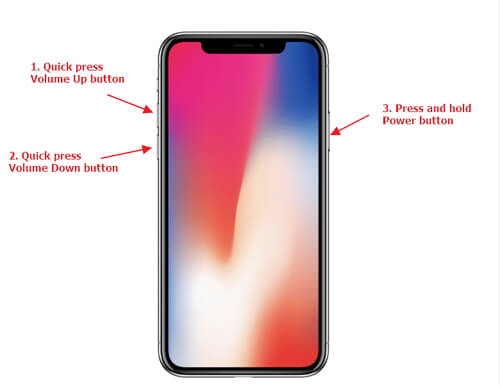 Reboot iPhone/iPad Devices--2.1
2.2. Update YouTube
Another "a must" on the smartphone usage is by making sure your apps are up to date most of the time. Updates bring about bug fixes and will resolve various software glitches.
To update YouTube, go to the AppStore, tap Updates, and then find YouTube. The app will be displayed if there is an available update.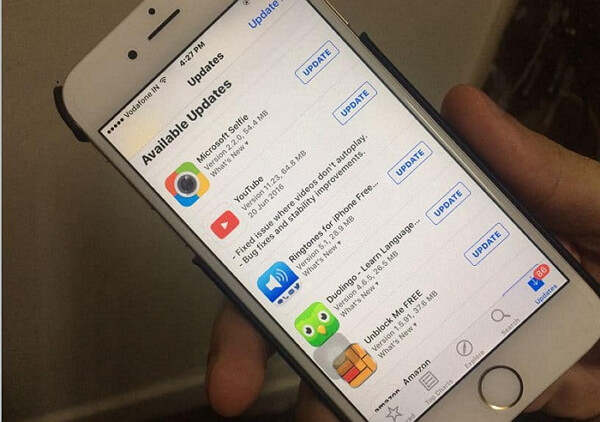 Update YouTube App--2.2
2.
3. Close-Open YouTube
A little trick can go a long way too especially when YouTube starts to cause issues on the iPhone/iPad. First, close the app by pressing the Home button twice. App switcher will now open and you will see all the apps being used currently. Swipe the YouTube app upwards to close it.
2.4. Uninstall and Reinstall YouTube
When you think YouTube doesn't really listen to the fixes you apply, try to uninstall the app and after that reinstall it. Check if the problem still occurs.
Uninstalling doesn't mean that your account gets deleted. You can simply sign back in after re-installing it.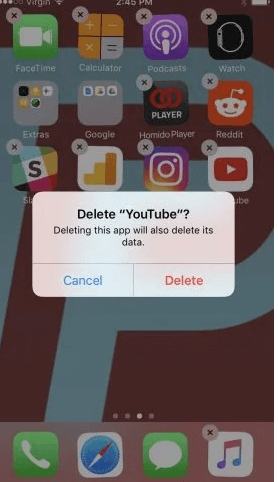 Uninstall and Reinstall YouTube App--2.4
2.
5. Internet Problems
The Internet can be the main culprit at most times but then you have to verify if it really is in this case. Check your wireless connection if the internet has the stable and strong signal or if your mobile data is really connected.
2.6. Reset Network Settings
If there seems to be a software problem on the iPhone/iPad, the last we can offer as a quick fix is to reset the network settings.
To do this go to your Settings> and then tap General> tap Reset > tap Reset Network Settings.Wi-Fi, VPN, and Bluetooth settings will be erased or reset on the device. After you have reset the network, your device will reboot.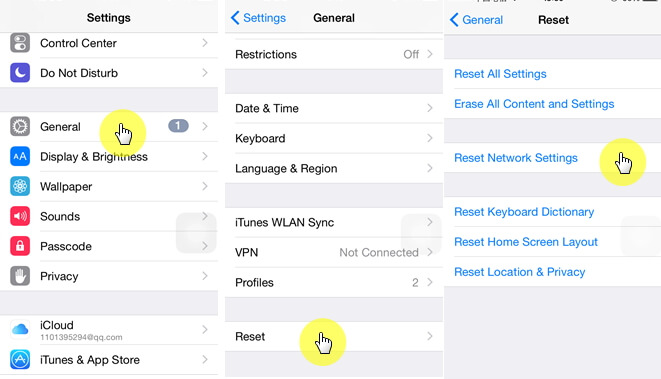 Reset Network Settings on Your iPhone Devices--2.6
The issue YouTube not working on iPhone is a common scenario to most iOS devices. However, we strongly believe that if you follow the recommended methods to fix the said issue above, then you can be certain that your YouTube will start working smoothly again!
In case that the issue worsens and it boils down to a software-related problem, you need to check on the iOS system. Sometimes the iOS system needs to be troubleshot especially in cases like iTunes error codes, freezing, crashing, recovery mode, DFU mode, stuck on Apple logo, and white/blue/black screens.
There is one program that is 100% reliable, safe and secure. iPhone System Repair for Youtube App helps fix various system issues without any complicated methods.
Simply download and install the Free Version program and follow the onscreen instructions and you are good to go!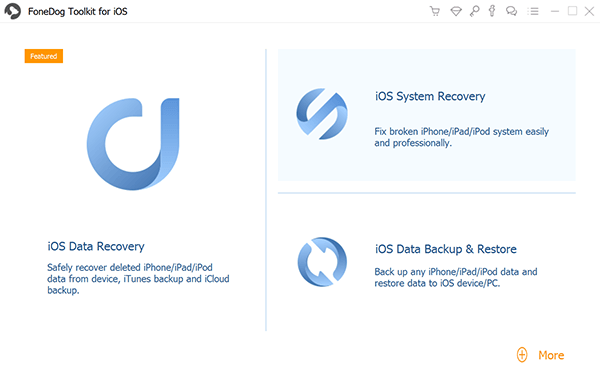 Fix Youtube App not Working Problem
How to help youtube app fixed on iPhone devices for you? This video gives you the full solution. Click to watch this Video and you can get it.
Video Guide: How to Fix Youtube App Error on iPhone Devices
If you find this article is useful and helpful, you can share with your friends and family timely. This post will help them out when they meet the same issue, right.