When Snapchat is not working on your Android or iOS device, it can be very tricky. You don't know whether the problem is on your end or on Snapchat's. It could be due to various factors including your actual Snapchat account, your app, your device, or your connection to the Internet.
In this article, we will show you a guide on how to fix problems wherein your Snapchat is not working. Before you start major troubleshooting activities, you should ensure that Snapchat isn't down for everyone (or for a huge number of users within a particular area).
Solutions A - If Your Snapchat Is Down Or Interrupted
There are various ways you can do in order to ensure that Snapchat is actually down for everyone and not just for you. Below are the various methods:
1. Check Snapchat Support
The first thing you should do is the official and most reliable method. This involves reading Snapchat's Twitter account for support. The handle or username of the said account is @snapchatsupport. Usually, this account updates all of their followers if something is up with their platform.
For instance, if they're undergoing maintenance or when the app is down, @snapchatsupport will tweet this to their followers. Once you have seen the account and @snapchatsupport says that their app is down then the problem is on their end, not yours.
2. Use Down Detector To Check For Outages
This is the second method and involves using Down Detector. This is a very popular third-party website that checks if there are outages and issues real-time. It does so with various services and platforms and that includes Snapchat.
In order to use Down Detector for Snapchat, you should open your web browser. After that, visit this site Snapchat real-time system tracking page here. Check out the status bar shown just below Service Summary.
If there are no problems with Snapchat, then it should show "No Problems At Snapchat." This should be colored green. However, if there are issues with Snapchat's platform, it should indicate "Problems At Snapchat." This is typically colored red.
You can also utilize Down Detector to know if Snapchat is experiencing issues in specific areas. You can choose the Live Outage Map black button in order to check a heat map. In this way, you'll know if your area is experiencing issues with the app.
Thus, if Snapchat Support says there's a downtime, if Down Detector says there're issues with the platform, and if Down Detector says there's outage within your region, you don't have to do anything. The problem is with Snapchat and not your end. Wait until the entire problem is resolved.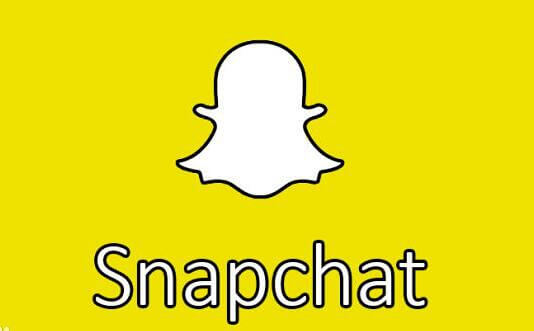 Solutions B - If I'm Getting Snapchat Error Messages!
Are there error messages that pops-up? They can be of various types. However, this can indicate that the problem is in your end. The most common errors in Snapchat you might encounter are the following:
1. Blocked Network
This error might be displayed if they detect suspicious activity within your IP address. When this happens, the network will be blocked. You'll see the following the message that says the network you are actually connected to has been blocked temporarily. This might be due to detected suspicious activity.
Here are recommendations from Snapchat on solving this problem:
Turn off your VPN and turn it on again.
Switch to another Wi-Fi network or another mobile data carrier.
2. Could Not Connect
This usually happens when you're using unauthorized or unofficial third-party applications with that of Snapchat. In order to solve this issue, you should uninstall plugins or apps which use your Snapchat account's login information (e.g., username and password). Then, try the official Snapchat app again and log back in.
3. Account Locked
Again, this will happen if suspicious activity is found in your account. These activities might include the following:
Using unauthorized third-party applications, tweaks, or plugins in order to log into Snapchat
Sending out spam and sending out unsolicited chat messages or snaps
Adding too many friends very quickly especially when your account hasn't been verified yet
Various signs that your account might have been compromised
If you are using third-party apps, then uninstall these apps instantly. You might have to wait for another 24 hours until your account is unlocked. Although if it still remains locked after you have waited for 24 hours, you can unlock your account manually. You will need a web browser to log into your account. Then, press the Unlock button colored yellow.
Solutions C - Snapchat not working, And Always Crashes
There are times when the actual issue is the Snapchat application itself. It might be because of installation issues or update problems. Here's what to do on both Android and iOS devices:
1. For iOS Devices
If the Snapchat application is stuck during installation or updates, you should check if you are actually connected to the Internet. Or, you can reboot your iOS device. If these two solutions didn't do the job, you can delete the app and then install it again. Here's how to do it:
Step 01: Visit Settings and then go to General. Go to Storage & iCloud Usage.
Step 02: Press Manage Storage, then press Snapchat.
Step 03: Finally, press Delete App.
Once Snapchat is deleted, you can visit the App Store and reinstall it back again.
2. For Android Devices
Again, for this problem, you should try to check your Internet connection. If this doesn't work, then reboot your Android device. If these two didn't work again, you should uninstall the app and reinstall it back again.
Solutions D - My Snaps Aren't Loading Or Sending!
What if your snaps don't push through? Or, what if it takes a very long time to send? It might be due to a poor connection to the Internet – through your Wi-Fi network or mobile data plan. The same goes for loading a snap and it seems to take forever to open up.
The main thing you should do here is to switch network providers or opt for a higher and faster package for your Wi-Fi plan. You can also contact your Internet Service Provider (ISP) for help with your problems. If you're in a place where an Internet connection is poor, then you should opt for another location where it is faster.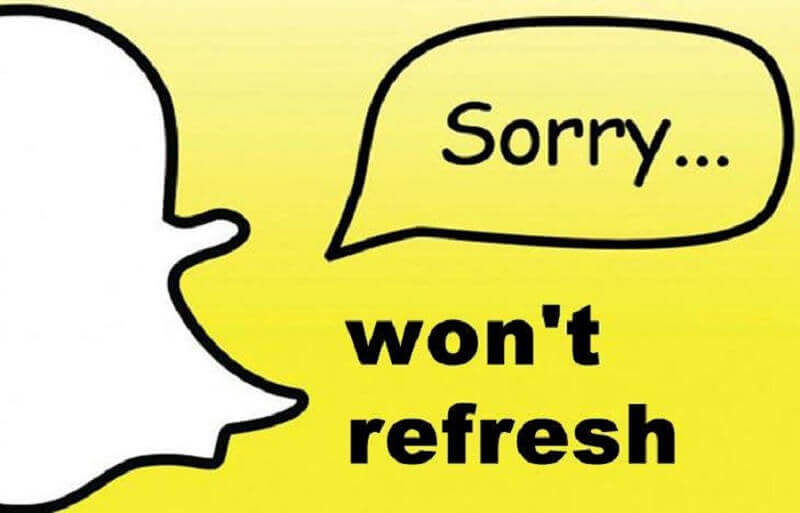 Solutions E - Other Types Of Error Messages,How to do?
Login Error
Snapchat may also display generic error messages especially if something is wrong with your device. Do you get a message that says "Login Error?" Then, you need to ask yourself the questions below first:
Do you have Android device? Is the Android operating system rooted?
Then, you might have to unroot it. You can also re-sync your account with Google to that of your device. To do this, you have to visit Settings > Accounts. After this, go to Google and then choose your account. Press the icon for menu and then click Sync Now. Finally, you can uninstall Snapchat and then reinstall it back again.
Do you have an iPhone? Is it jailbroken?
If particular tweaks where installed on your iPhone (that's jailbroken), you have to uninstall all of them. Actually, Snapchat recommends you to deactivate Cydia Substrate by utilizing the NoSub tweak. In addition, you can also uninstall your xCon tweak. Finally, you can use a cleaner for jailbroken iOS (e.g., iCleaner). In this way, unauthorized as will be removed through uninstallation.
Additional Error Messages
Some errors might include the following:
"Snapchat Expected 200 Status, Got 403"
"Snapchat Error 403"
If your Snapchat app displays the errors above, then the best thing you should do is to uninstall Snapchat. After this, reinstall it again.
Terminal Solution: What To Do If The Instructions Above Didn't Do The Job
Have you tried all the solutions given above? Is Snapchat "still" not working? The best thing you should do is to contact the Support Team of Snapchat. In this way, you'll get technical help with difficult issues you face with the app. Here are the steps on how to do it:
Step 01: Visit Snapchat's Support Page here.
Step 02: Select one of two options: "My Account Login" or "My Snapchat Isn't Working." In this way, you'll get instructions specific to your problem. This will help you solve the issue at hand.
Step 03: If the instructions were given to you can't solve the problem, scroll to the bottom until you find the part where it says "Need Help With Something Else?"
Step 04: Press Yes. Input your username, phone number, email, type of device, file attachments, starting date of the problem, and other information you can provide to help them troubleshoot your issue.
Step 05: Press Send. Wait until someone from Snapchat's customer support team contacts you.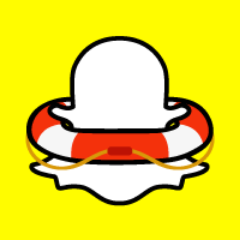 When your Snapchat is not working, what do you do? First, you have to check whether the problem is on your end, or on Snapchat's side. If the problem is on Snapchat's end, then you have to wait until they fix it. If it is in your end, then simply follow the instructions above in order to fix the issue. Finally, if nothing works, you must contact Snapchat's customer support team until they get everything fixed for you. Happy Snapchat-ing!