Snapchat is a service for sending and receiving photos, videos, and messages on mobile phones. The sender may determine and limit the period that a certain message can be viewed. If you are a heavy Snapchat user, you will find some annoying common problems when it comes to Snapchat. One of which is complaints about Snapchat not loading properly which turns into a black screen.
This issue is common among various Android as well as iOS users. If you are one of them, in this article, we are going to help you fix your Snaps issues. Here are some the six solutions you could take whenever your Snapchat acted up, especially for the issue that your Snapchat is not loading:
Method 1. Restart Your PhoneMethod 2. Clear Snapchat CacheMethod 3. Clear ConversationMethod 4. Check NetworkMethod 5. Update Your iOSMethod 6. Uninstall and ReinstallThe Bottom Line
People Also ReadHow to FaceTime on SnapchatHow to Save Snapchat Videos in 2019
Method 1. Restart Your Phone
Whenever your Snapchat won't load, to restart your phone is an easy way to deal with it. If in any case you had already restarted your phone and still Snapchat won't load, you should try a hard restart. For most Android phones, a hard restart can be simply done by holding the Power button and the Volume Down button. For iPhone devices, here is how you do it:
Step One. Press and release the Volume Up button.
Step Two. Press then release the Volume Down button.
Step Three. Press and hold the Side button until you see the Apple logo.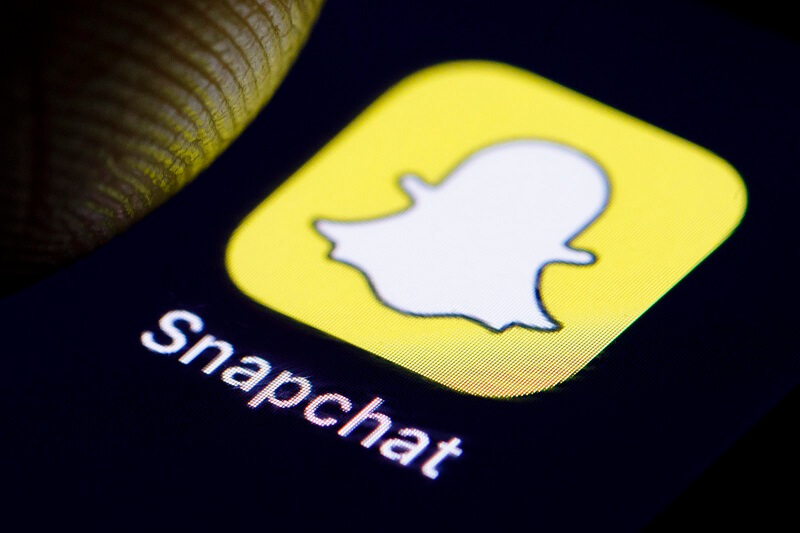 Method 2. Clear Snapchat Cache
If restarting your phone does not work and still your Snapchat won't load, clearing your Snapchat cache is another solution. Since the time you downloaded Snapchat on your phone, all kinds of data and media are as well downloaded on your device. When any of these data are in error, the app may be misbehaving causing such errors. Here is how you clear cache on your Snapchat:
Step One. Open the settings.
Step Two. Proceed to Apps and look for the Snapchat logo.
Step Three. Click the Storage button and tap the Clear Cache button.
This process does not take much of your time either would it cause any harm or data loss. It only clears all the cache found on your Snapchat and allows the app to sync with the Snapchat servers.
Method 3. Clear Conversation
Another way to fix your unloading Snapchat is to delete messages. For instance, if you experience seeing a gray preview picture and your Snapchat no longer load no matter how much you tap. You can just simply remove or delete such a message to address the issue. Here is how you do it:
Step One. Go to Snapchat and proceed to the Settings.
Step Two. Click Accounts Actions.
Step Three. Below the Clear Cache, you will find the Clear Conversation option. Click the button and proceed on deleting the message.
Method 4. Check Network
For some reasons, Snapchat shows such issues because of the problem on the connection. Checking whether the network of your iPhone device is workable or not is another easy way to address the issue. Resetting the network settings of your iPhone device is recommendable if this happens. Here is how you do it:
Step One. Go to Settings and click the General button.
Step Two. In the top down, proceed by clicking the Reset button.
Step Three. Then, click the Reset Network Settings. Then your iOS device will then restart. After doing so, open your Snapchat once again and see if there are any changes.
Method 5. Update Your iOS
Another responsible reason why issues such as this happen is that you are using an old version of iOS. Updating your iOS might help if Snapchat is not appearing in notifications and other issues you have with it. Here is how you do it:
Step One. Go to Settings.
Step Two. Click the General and proceed to Software Update on your iPhone.
Step Three. If an update appears, you will need to download it. Make sure that your device is connected to a strong network and power source before doing so.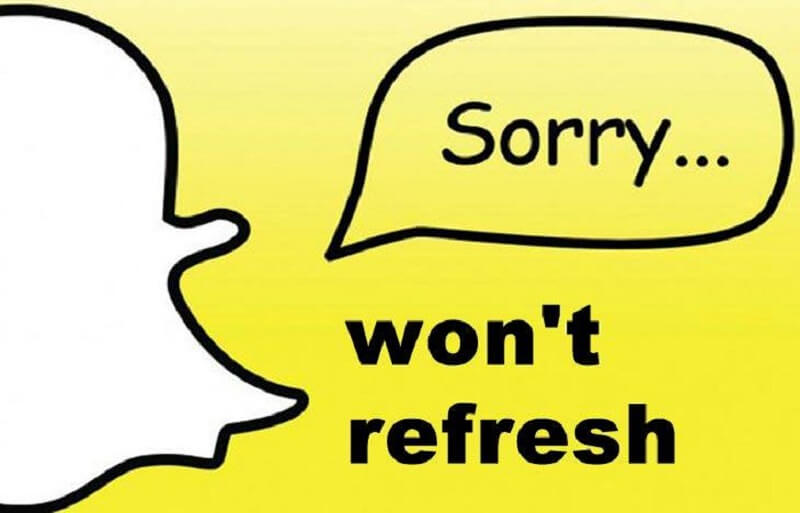 Method 6. Uninstall and Reinstall
Snapchat as an app may still not be able to work if it is totally corrupted. The only way to fix it is to reinstall the app to get it back from its original state. However, before doing that, you need to first uninstall the app from your device and here is how you properly do it:
Step One. From your home screen, slightly press and hold the Snapchat icon until it jiggles. Do not press too hard on it to avoid being directed to the Quick Actions menu.
Step Two. Tap the X button you can find at the upper left corner of the Snapchat.
Step Three. Click the Delete button and confirm to proceed.
Step Four. Wait until the app is completely uninstalled then restart your iPhone when it is done.
Step Five. As soon as your iPhone boots up, open the App Store and search for the latest version of Snapchat.
Step Six. Download and install the app. After doing so, don't forget to restart or soft reset your iPhone.
Step Seven. Then, you may now launch and start running the new downloaded Snapchat app to see if the problem is completely gone.
Major app problems can be fixed by simply uninstalling and reinstalling the app. Thus, if after doing so the problem still exists, then you must be dealing with a software problem. This means you need to reboot your device to completely take down the issue.
The Bottom Line
With the six solutions presented, we hope to find the best way to deal with the issue that your Snapchat is not loading properly. You may restart your phone, clear cache, clear conversation, check network, update your iOS, or uninstall and reinstall the app. Select and do along with the steps of one of the six methods that are introduced above to help solve your problem that Snapchat is not loading.