I heard that there is FaceTime on Snapchat, how true is this? How do I use this feature on my iPhone?
Snap that! Snapchat launches video calling feature similar to FaceTime so everybody can enjoy video chatting anytime, anywhere. Staying in the loop is now easier and cooler with this new Snapchat video calling service. Find out how to FaceTime on Snapchat in this article below plus some amazing tricks on how to use it like a Pro.
Part 1. How to FaceTime on SnapchatPart 2. Tips on Video Calling on SnapchatPart 3. RecommendationsVideo Guide: How to Retrieve Snapchat Videos or Photos from iPhone Device
Part 1. How to FaceTime on Snapchat
Snappers alert!
Now you can show off to your friends through video calling on Snapchat. Not everyone is familiar with the video calling app on Snapchat so today we will announce to everyone, (you better share too) on how to FaceTime on Snapchat feature easily and enjoy this app wherever you are.
Although some are still skeptical about this new feature, we are confident that sooner it will be a big hit because Snapchat has proven themselves to be unique.
With Snapchat&rsquo's success, it is still in the pursuit of exploring better features that will keep their users hooked and active. Competing behind the giants like FaceTime on iOS, Facebook, Skype, Google Duo, and more, Snapchat is humbly offering its video call setting with bigger potentials.
At first, it seems a little complicated to use the video calling feature on Snapchat but as you go along, it seems pretty easy!
If you are curious about what we are talking about, then you can now update Snapchat on your iOS device to get the latest features.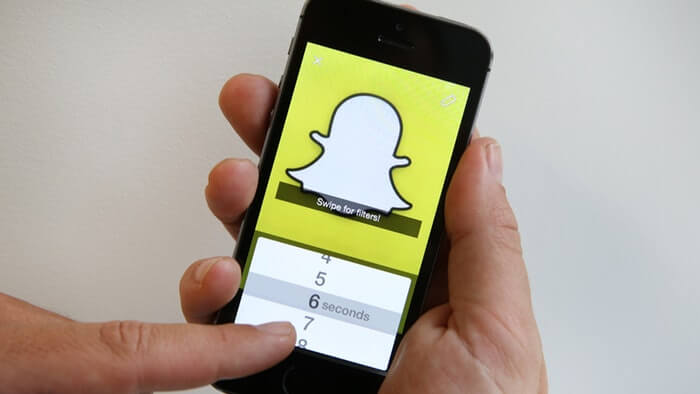 Snappers alert! on your ios device
Learn how to FaceTime on Snapchat by following these steps:
Launch Snapchat and head over to the chat threads
Find a friend that is currently active and whom you want to FaceTime with
Both of you must be on the same chat window in order to use FaceTime feature
Wait until a blue camera icon appears which indicates that both of you are able to do FaceTime. Remember that the yellow icon means that your friend might not be active but you are still able to send snaps and messages.
Press the blue camera icon to start FaceTime
Keep holding the blue camera icon until your video call is finished or you can lock it by swiping the icon down
Enjoy video chatting with your friends on Snapchat!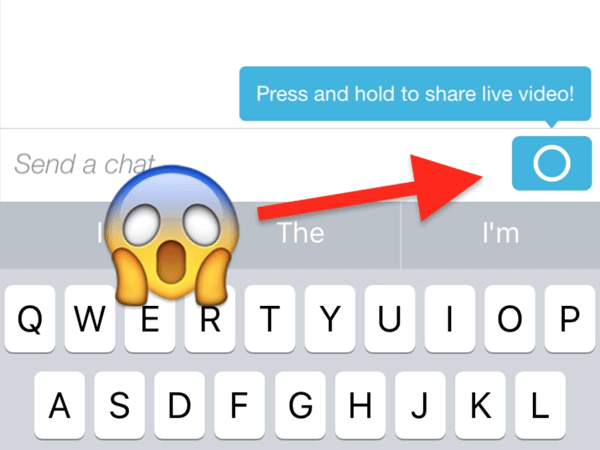 Learn how to FaceTime on Snapchat
Part 2. Tips on Video Calling on Snapchat
Of course, now that you know how to FaceTime on Snapchat, you can do more by applying these tricks that we will teach you.Below are some helpful tips and tricks that you can do while having a video call with your friends on Snapchat.
Apply tips and tricks on Using Snapchat video
To switch between the front facing and the regular camera, just slide your finger to the top half of the screen this will flip the camera from front facing, to normal.
To switch it back, just slide your finger back to the bottom half of the screen.
To minimize the video call, slide your finger down on your display
During a video call, you can turn off the video feed from your end by tapping the video camera icon highlighted in green, you can turn it back on by tapping the same icon
You can leave a video note on Snapchat if your friend isn't available. To do this, click and hold the video icon and start your note, the note will be sent once you release your fingers
To mute your microphone while video calls, tap the phone icon in green, tap it again to un-mute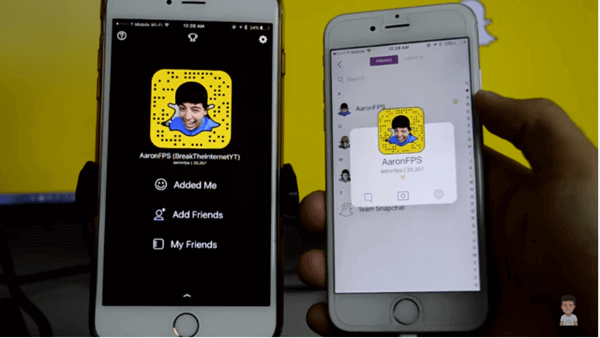 Apply tricks and tips when Using Snapchat video
Tips:
To begin the snapchat facetime, make sure your friend is available. If your friend is available then follow these tips:
If your friend is available and able to take the video chat with you, they'll receive two options on their end: Watch and Join.
If he/she chooses "Watch," he/she will be allowed to see what you are doing and what you're doing from your phone, without seeing their face or hearing them speak.
If they choose "Join," then you are both going to see each other as the usual video chat.
Feature and Update
The FaceTime or video calling feature on Snapchat only works for those contacts you have already chatted with. If you want to start talking to someone then you can only send the usual messages and pictures.This also goes for adding photos from your camera or gallery wherein you can now send and share it with friends you have been talking to without using the Snapchat camera.
As of the moment, you are unable to do group video calls but who knows in the near future, Snapchat will hear our voices and will release a new update with this capability. For now, let us enjoy talking with friends and updating them on what we are up to lately.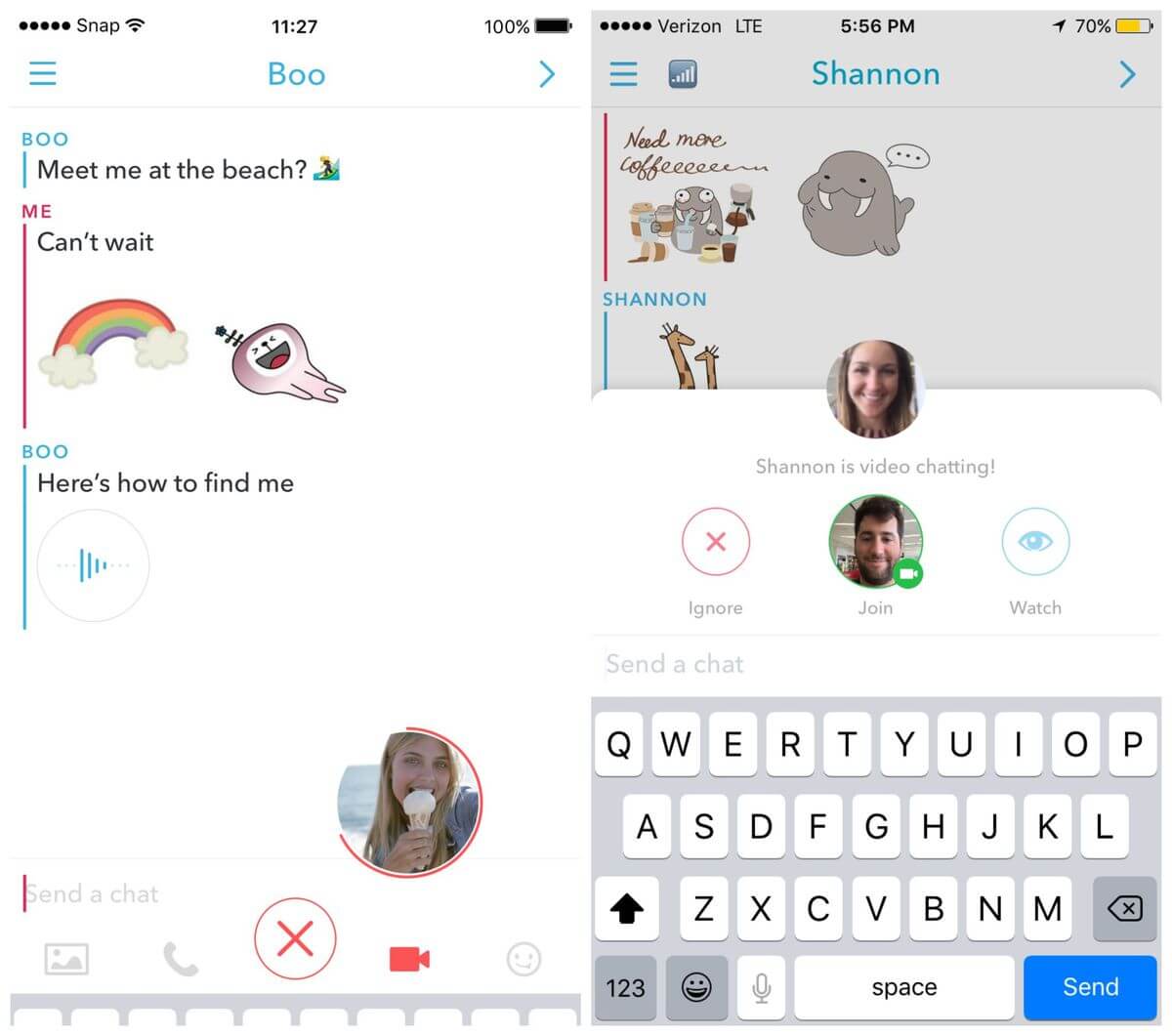 Backup iPhone with iTunes
Part 3. Recommendations
There is no doubt that Snapchat is a great app and will be greater than most apps in the near future. With the innovations and new features they are releasing every now and then, snappers are really excited about the next updates. In case you are in the verge of data loss on your iPhone especially on the saved Snapchat files such as messages, then you can extract and recover them directly from your backup (iTunes or iCloud) or from the iOS device itself by using an effective program called iOS Data Recovery for Snapchat Videos by FoneDog.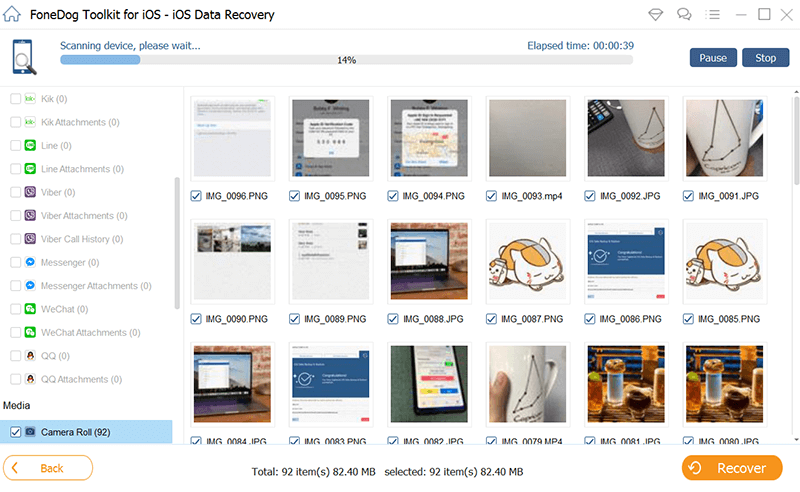 Backup iPhone with iTunes
This professional software allows you to recover lost or deleted contacts, messages, app messages like Snapchat, WhatsApp, Viber, and more; photos, and more. It has 3 recovery methods that you can try: Recover from iOS, Recover from iTunes, and Recover from iCloud.
People also read, How to Save Instagram Photos on iPhone and How to Get Back Photos from WeChat on iPhone?. You can refer this two related article.
Download the free Trial to experience this amazing program.
If you lost vital pictures or videos on the Snapchat device, you can click on the video below and watch find how to restore them back.
Video Guide: How to Retrieve Snapchat Videos or Photos from iPhone Device
Isn't it nice that we are always connected to these amazing apps? Technology is still rearing more innovations in the near future so let us use them wisely and responsibly. Share this good news with friends and tell us your Snapchat tips and tricks in the comments below!