How to Fix Google Drive Not Working
by Wian LJ | Lasted Updated 2018-04-12 04:13:39
Did something go wrong with Google Drive? Relax. Learn how to fix when Google Drive is not working on this brand new post.
Google Drive works best for syncing, sharing and as the backup for most give time. However, there could be distressing moments when suddenly it stops working and leaves you confused on how to fix it. Android smartphones have Google Drive app either by default or downloadable.
It gives us 15GB of free space to save all kinds of documents, photos, and more. In this article, we will share great ways on how to resolve Google Drive, not working issues.
Part1. Common Google Drive Errors
It is given that software may give up suddenly. Like humans, we also get tired and stressed, for programs like Google Drive, it can experience network traffic or worse, system issues.
There are 2 most common Google Drive errors that usually appear: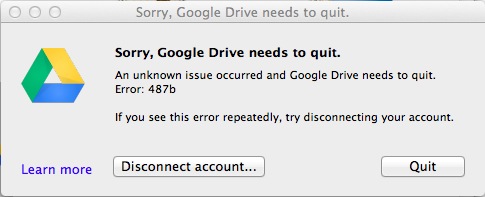 Google Drive Error
1.Temporary Error #502
This error usually shows up whenever you are trying to load the Google Drive yet nothing is showing, even your documents and files.
Fix:
Refresh the page – A quick refresh may help resolve this 502 problem and will show you all the contents synced with Google Drive.
Click on Other Views- Another option is to click on 'All items' or 'Owned by me' to fix the error 502.
2.Trying to Connect Error
There are plenty of reasons why you get the 'trying to connect error'. However, the internet connection is the primary concern to look after.
Fix:
Make sure you are situated in a location with the stable and excellent internet connection to avoid this kind of Google Drive error.
Whenever you are not connected to a Wi-Fi or mobile network, you are still able to view and edit files, like:
Google Sheets
Google Docs
Google Slides
To Turn Offline access on and off:
Open Google Drive app
Tap More icon
Tap Available offline
To Delete Files in Google Drive:
Open the Google Drive app on Android
Tap More beside the file you want to delete
Tap Remove
Part2. Update Google Drive
Whenever you use a certain app such as Google Drive on your android, be sure that you update them regularly or better yet, set it to automatic update. There is no need for you to endure such task whenever the Google Drive is not working.
What to do:
Launch Play Store
Go to 'My Apps & games'
Find Google Drive
Check if there is available update
Update when needed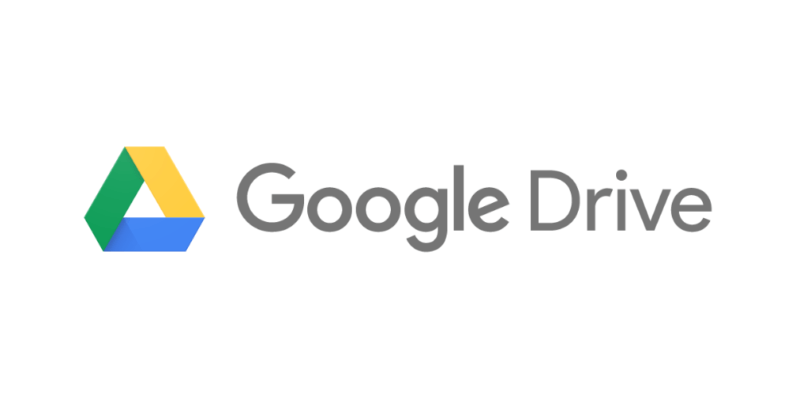 Update Google Drive
Part3. Clear Cache & Data
Sometimes in a long span of phone usage, there comes a time when everything freezes and slows down. Androids get to clog up most of the time. This is because of the saved caches and data that add to the storage space of the internal memory.
It can be stressful when you are working with docs and files and it suddenly Google Drive is not working. To fix this, all you need is to clear cache and data on the android especially for the Google Drive app.
How to do it?
Launch Settings on the Android
Go to Apps or Manage Applications
Scroll down and find Google Drive
Tap Clear Cache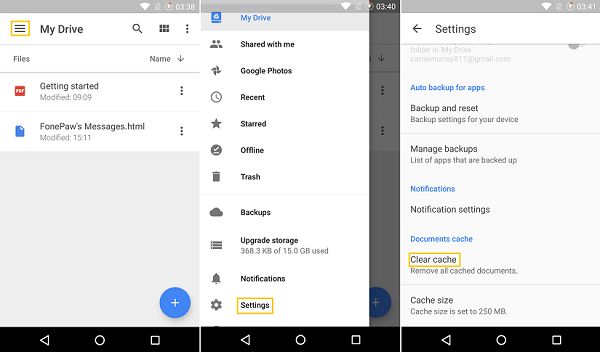 Clear Google Drive Cache and Data
Clearing the cache will only remove the saved parts of Google Drive by the android system and it does not remove any settings, accounts, and databases.
If you want to clear data, you need to log in back to the registered Google account.
Part4. Add Back Google Account
If the Google Drive still doesn't work, this time you can try to re-add the Google account registered on the Android device.
What to Do?
Open Settings
Scroll down and tap Accounts
Tap Google
Tap the 3-dotted lines
Tap Remove accounts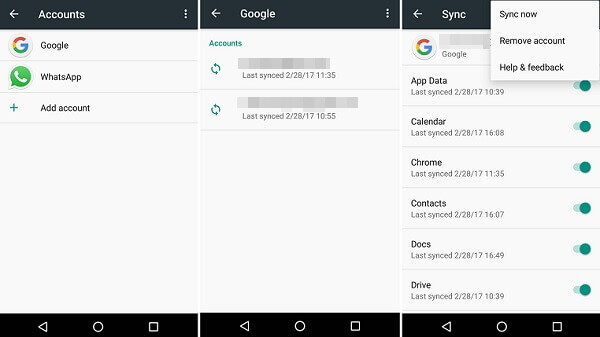 After the Google account has been removed, add it back and check to see if the Google Drive is now working.
Part5. Set Backup to Wi-Fi only
Google Drive can be backed up using wireless network and mobile data. To better ensure that your backup is synced smoothly, set it over to the wireless network. As we know using mobile data is not stable and may lead to account overages in the future.
Launch Google Drive
Tap the 3-dotted lines on top right
Tap on Settings
Under Data Usage, toggle on 'Transfer files only over Wi-Fi'
Part6. Use Alternative Backup with Recommended Program
The best thing to do when all the methods above fail is to have an alternative backup program. One of the best and highly recommended programs is FoneDog Toolkit- Android Data Backup & Restore.
FoneDog Toolkit- Android Data Backup & Restore is best for apps such as contacts, messages, call logs, photos, videos, and apps data. It simply creates a backup to the computer in just a single click. The restore process works fast too!
Google Drive not working is an annoying thing. You can backup your data using this free version trail, so you can don't worry have data lost.
Try It Free
Try It Free
How to Backup Data Using Android Data Backup & Restore?
Download, install and launch the program on the computer
Connect Android phone to the computer
Choose desired Backup Option (One-click backup, Device Data Backup)
For Selective Backup, choose Device Data Backup
Select desired files to backup, click Start to begin the process
Backup Completed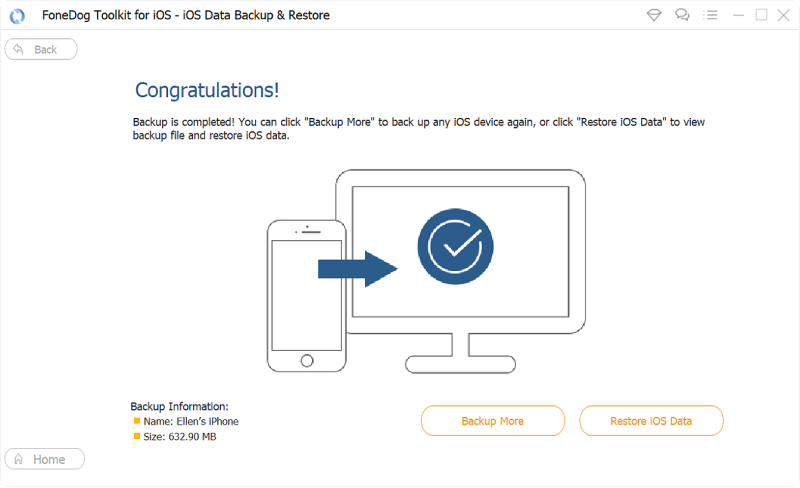 To Restore Files Using FoneDog Toolkit- Android Data Backup & Restore
Launch program
Connect android
Choose desired backup file saved in the program
Select desired data to restore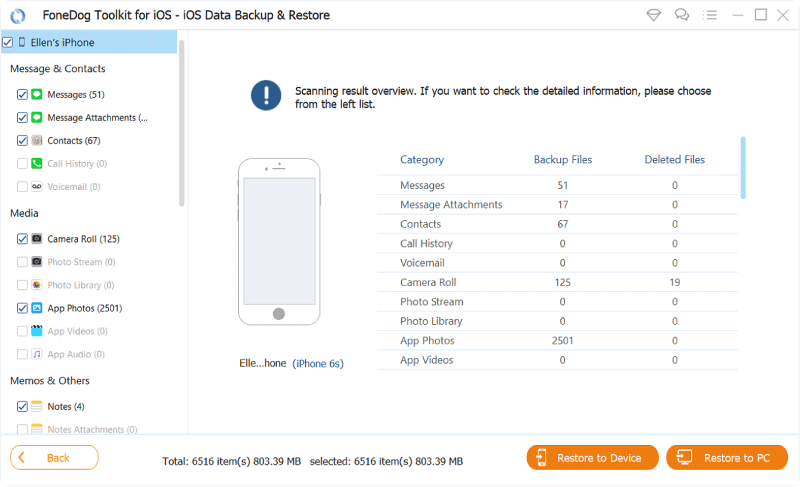 You can download the free version of FoneDog Toolkit- Android Data Backup & Restore to try with!
Try It Free
Try It Free
Video Guide: How to Backup Android Data
You have learned about the different methods to fix Google Drive not working issue. One of the best methods for future references is to keep FoneDog Toolkit- Android Data Backup & Restore handy in your computer to make sure that whatever happens, your data is safe and secured.
FoneDog Toolkit- Android Data Backup & Restore is compatible with almost all android devices and allows you to preview files before backup and restore. Share it with friends today!
How to Fix Google Drive Not Working
Tips & Trick on Android Data Backup & Restore