Is there a way for me to selectively backup Android phone data? Is this even possible? Please make my day and let me organize my backup files on my laptop, that would be a total dream.
"I dislike wasting space, I need everything to be in order or at the very least make sense to me. I am by no means obsessive compulsive but at the very least, I want to maximize what I have and what I can do with it. My closet is fixed the way I want it, with shirts on one side, shorts in another, pants and long sleeves and so forth all separated and prepared properly."
"My work table is clean and organized, equipped with an in and out tray where I set the important papers that need doing on the topmost and the finished work on the bottom pile. Now, I can go on to tell you how everything else is set up in my home but that would not be an efficient use of both our times."
"Needless to say, I am also the same as my mobile phone. I tend to delete what I don't need and store what is important. I have several backup files but I am afraid some of them have information that I don't really need or want anymore. I can't seem to choose what I want to save and what I don't."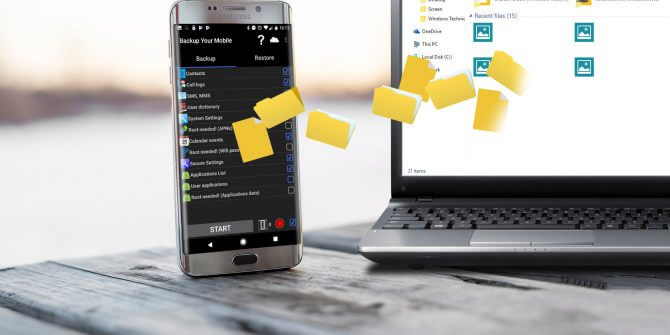 Many of us like to organize our lives and the things that revolve around us, and it doesn't mean to say that we are obsessive about things. It just means that we want it to be ordered in a certain way and nothing is wrong with that. Everyone has their own preferences when it comes to certain things, some of prefer to keep all our clothes in order by color or by the uses, one side for work the other for casual days, who knows? Each of us has a different preference.
TIPS:
Part 1. Why Is It Important to Selectively Backup Android DataPart 2. It Is Not Sensible to Restore the Whole DataPart 3. Selectively Backup Android Phone Data by FoneDogPart 4. Conclusion
Part 1. Why Is It Important to Selectively Backup Android Data
The same could be said about our Android devices backup information. Sure it is always good to have a backup, it is ideal to have multiple backups just in case the first fails and so forth. However, if each and every one of our backup files has a ton of useless data, it wouldn't really amount to much now, would it? A streamlined amount of data that not only has all the important information we want and contains everything we need to keep on our mobile phones, that is the ideal, isn't it?
Let's face it, we also tend to overcomplicate our backup files and fill it with everything we have on our phones. While this can be a problem for some, as not all backup options have an unlimited amount of data and if we keep filling our backups with useless stuff, the important files might not get backed up. That is really a pretty bad outcome and can ruin your day when you indeed do need to access your backup.
Part 2. It Is Not Sensible to Restore the Whole Data
Another issue some users have with backup files is when you do intend to use it to restore it on your Android device, it takes over the whole data that you are restoring. As an example, say you want to recover some photos that you realized are missing and probably lost them a month or so ago.
Yikes, what a pain. You do smugly smile, however, realizing that you backed up a few days before that and so you confidently find the steps on how to restore your photos using the backup and hit the restore function. Amazingly enough, the photos you lost are back on your phone.
Un-amazingly enough, the photos you took for that one month you didn't back up are now lost. That smile on your face slowly dissipates into a frown. Unfortunately, when we do restore the backup for most cases, it can tend to overwrite any new progress that has yet to backup and it's not like you can combine the backup information between the older one while retaining the newer information. Or can you?
Part 3. Selectively Backup Android Phone Data by FoneDog
Lucky enough, if you use a backup system known as FoneDog Toolkit - Android Data Backup & Restore which can actually help you pick and select what you backup and what you want to restore.
Unlike other backup options, you don't have to save everything in one go, you can choose and select what you want to save by going through the right process. It isn't all that too difficult to do altogether. Just follow these steps and you will be able to choose what you want to backup:
Video Guide: How to Selectively Backup and Restore Android Phone Data


Step 1: Download and Install FoneDog Toolkit to Your Computer or Laptop
The computer or laptop should not have any connectivity problems with the Android device, please make sure that you use the USB cable that comes with the Android device.
Otherwise, please use a USB cable approved by your company to make sure it experiences fewer errors and connectivity problems.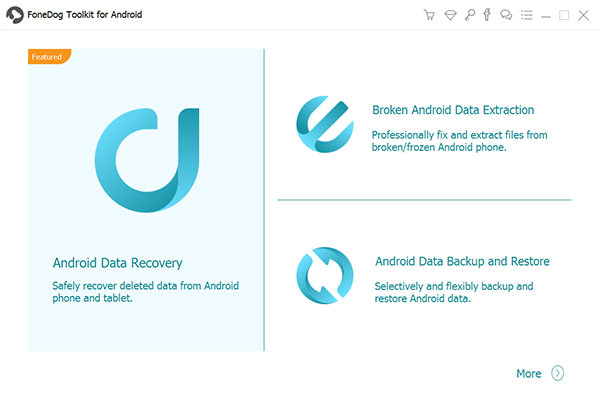 Step 2: Install and Launch FoneDog - Android Data Backup & Restore
Launch FoneDog Toolkit and run the "Android Data Backup and Restore" option. Upon detecting the Android device, you will be asked to place it into a "USB Debugging" mode that will help you complete and scan through your device.
This allows Fonedog Toolkit to properly scan through the phone without any problems. This is standard in the process, so kindly follow the process and you will activate the mode on your Android device.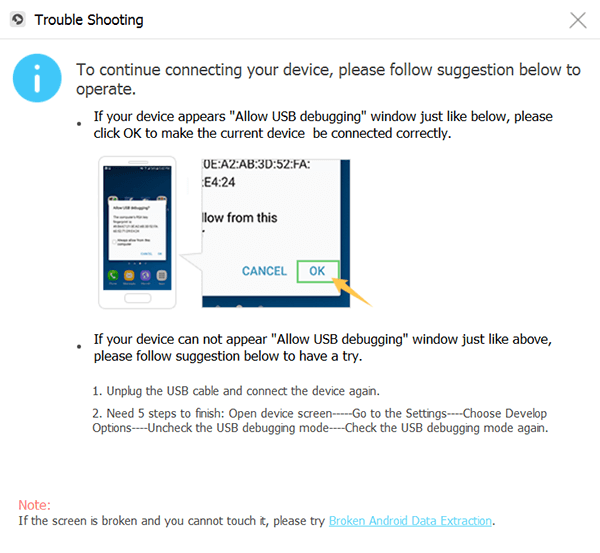 Note: If the prompt does not come up, you have likely placed your Android device on "USB Debugging" mode prior and you will no longer need to do it again.
Step 3: Selectively Backup Android Data that You Want
You will be given two options as to what type of backup you want to activate and it is strongly suggested to choose the "Device Data Backup" instead of the "One-click Backup" as you want to choose what exactly you want to backup.
Choose the type of data you want to backup, as you can see it has a number of options such as messages, contacts and so forth but choose what you want in order to proceed to the final step. Click "Next" to proceed.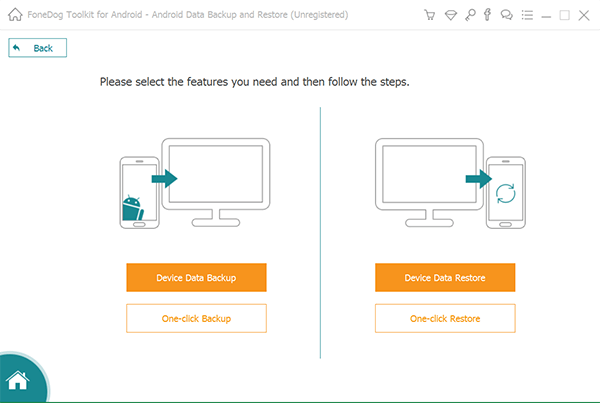 Step 4: Scan and Selectively Backup Android Data on PC or Laptop
You can scan the items you want to backup and choose accordingly, then finish the backup process with the final click of the button and you are done.
Now assuming you did follow the instructions, you should now have a controlled amount of backup that has been saved to your computer or laptop thanks to FoneDog Toolkit - Android Data Backup & Restore.
Part 4. Conclusion
See! Just four steps help you to back up your Android data on PC or Laptop selectively. So what are you waiting for? Download FoneDog Android Data Backup & Restore to sync your data or files on PC. If your phone, unfortunately, gets wrong and loses the data, you can still restore them from your backup.