By Nathan E. Malpass, Last updated: June 8, 2022
A letter from Michael John, a user of Google Photos:
Hi! I have been using my iPhone for a couple of years now and as you can imagine, I have acquired quite a lot of data. Majority of what has eaten my storage space are pictures and videos that I have taken as well as all those that have been shared with me on Viber, What's App, Facebook Messenger, iMessage, and who knows where else. Needless to say, I have thousands of photos and videos and I want to save them all.
So, I heard about Google Photos as a new option for the Apple Cloud and I love it! Except that now I have the problem in that Google Photos seems to have gotten stuck in a backup. It appears as if it is no longer backing up my galleries and I was wondering if you could help me figure out the problem? Any help would be very much appreciated indeed. Thank you so much!
Response:
It seems that some users encounter the problem of Google Photos stuck while they are backing up data. Thank you to let us know what solutions users really need. Later, we tested and summarized the helpful solutions in this guide. Hope the solutions in this article would solve Google Photos backup stuck for you. If you have any other solutions, you can also leave them in Comments.
How to Solve Google Photos Backup Stuck
Here are 7 solutions to solve Google Photos backup stuck:
Solution #1: Check Your Google Photos Backup Status
Solution #2: Adjusting your Backup and Sync Settings
Solution #3: Allowing Google Photos to Backup Your Files Using Wife or Your Mobile Network
Solution #4: Clearing your Cache and Application Data
Solution #5: Uninstalling the Google Photos Updates
Solution #6: Manually Uploading Your Photos and Your Videos
Solution #7: Restarting Your Device and/of Reinstalling Google Photos on your Device
Before We Fix Google Photos Backup Stuck Issue:
Having focused on software development for several years, we have created a useful and professional tool for everyone.
Check this tip: Download FoneDog Android Data Backup & Restore to backup your data easily and restore them quickly if you want. In case you don't want to use another software, we have collected some common solutions for Google photos backup stuck and slow issues below.
Android Data Backup and Restore Selectively backup Android data to computer with one click. Encrypt your backup files. Compatible with 6000+ Android devices. Free Download Free Download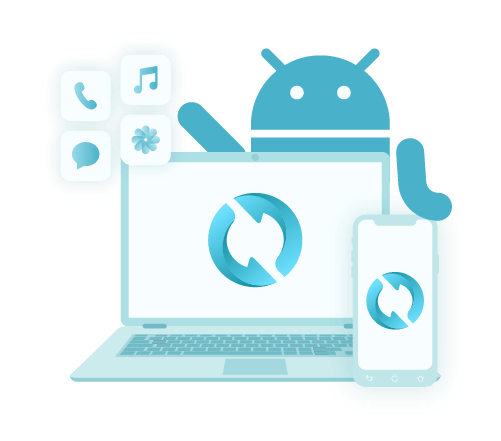 Part 1: Introduction: Living in A World Where We Take Pictures and Videos of EverythingPart 2: Finding the Right Google Solution for the Problem at HandPart 3: Your Backup Solution to the Google Photos IssuePart 4: Some Solutions to Google Photos Backup Being Too SlowPart 5: Conclusion
People Also ReadHow to Apply Google Photos Backup on Your Android Phone?How to Download All Google Photos on Android
Part 1: Introduction: Living in A World Where We Take Pictures and Videos of Everything
The year is 2022, and this decade has shown us advancements in technology that might have been hard to imagine at the start of the new century. The 2000s began with the internet still on dial-up and mobile phones were still units that were not made for everyone.
By 2010, mobile phones were so common that even younger children knew how to operate them and only the latest models had cameras in them. Today, not only do phones have at least 2 cameras, some have 3 and all models are shooting in high definition.
Mobile phone companies have had to look for solutions to storing massive capacities of information on their mobile phones as we have seen people's habits shift from merely playing games and using their phones for calls and SMS messaging, to documenting everything that happens in their lives through photos and videos and posting these online.
But it remains an uphill battle on how to store so much information in a single unit, regardless of the storage capacity in which you are working with.
You see, photos and videos may occupy a ton of our storage space, but we also use up some of that space by having other needs like applications, messaging, games, music, files, and other important uses that our mobile phones allow us to do.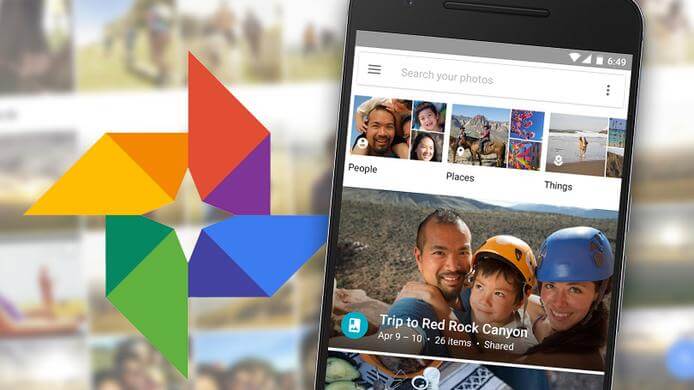 It is because of this that companies like Google have enabled us to continue keeping our habits as they have offered solutions to allow us to access more storage space.
Enter Google Photos. Google Photos is an online photo sharing and storage space that was developed by Google. Google allows users free unlimited space for photos up to 16 megapixels and videos up to 1080p resolution. Google Photos also allows users to use their services regardless of whether they are Android or iOS users.
There is a downside though. There are occasions when Google Photos fails us by hanging or is operating at a very slow pace. In this day and age where everything happens so fast, you can imagine how frustrating this can be.
What makes it worse is that there are even times when you are unable to find any assistance and therefore end up clueless on how to move forward, or if you even can move forward.
Have no fear! There are solutions to this problem and we would like to discuss your options in this article. You actually have several options on what you can do to troubleshoot the situation, depending on what you are experiencing and we would like to invite you to view those options below. Good luck!
Part 2: Finding the Right Google Solution to Fix Google Photos Backup Stuck Problem
Oftentimes, the problem is a simple one and can be sorted out by simply following a few easy to handle steps on your mobile phone.
But considering that there could be any number of reasons as to what is causing the problem, we ask for your patience in order to narrow down the issue with the reward that one of these solutions will likely sort out the cause of what is making Google Photos hang or Google Photos stuck on getting ready to back up.
Solution #1: Check Your Google Photos Backup Status
The first thing that you can do to find out what could be causing Google Photos to get stuck is to check the backup status. In order to do this, you must first ensure that you have signed into your Google account on your Android or iPhone. Once completed, click the assistant button at the bottom of your screen and read the first card.
This card could read "Waiting for connection" or "Waiting for Wi-Fi". If you see either of these two notifications, this would mean that you are not connected to the internet and hence, unable to operate the program. Please be sure that you are connected to a strong Wi-Fi signal or cellular network before attempting to continue.
Your card could also read "Back up & sync is off". If this is the case, this would mean that the feature on your Google Photos setting has been turned off. To turn it back on, enable this on your card and be sure that Google Photos on the back up of your mobile phone is also turned on, specifically for photos and videos.
The card could also read that "A photo or video was skipped". When this is the case, it simply means that a photo or video was not backed up and that is what has caused your program to have frozen. This happens when the photo or video does not meet the requirements set forth by Google Photos which indicates that photos cannot exceed 100 megapixels and videos must not pass the 10GB file size.
If the card reads " Backing up photos", then you can be secure that Google Photos is operating fine and as it should once again.
"Backup complete" would indicate that all photos and videos on your mobile phone or tablet have now been stored in your Google Photos account.
If the card is unable to give you the information that you are looking for in order to get the program to operate as you need it to, you can try a few other options. Please see below.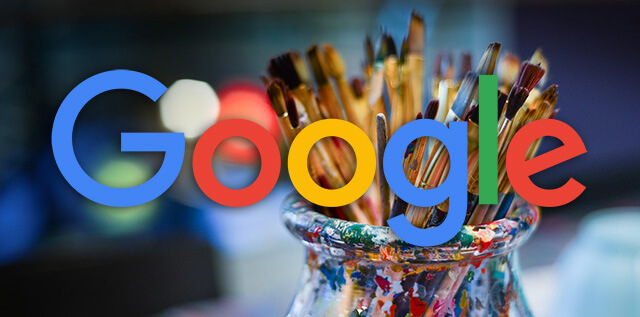 Solution #2: Adjusting your Backup and Sync Settings
First, open Google Photos on your mobile phone and tap on the Menu button option.
Next, select the Settings followed by Backup & sync, and from there you will be able to look and adjust the settings of the application in order to fix the backup error on your Google Photos. To do this simply double check that you are logged in to your account, followed by checking the folders that have been enabled by the Google Photos automatic backup. You can also set the upload size to high quality in order to choose the unlimited storage offer on your Google Photos account.
Solution #3: Allowing Google Photos to Backup Your Files Using Wife or Your Mobile Network
In order to activate this on your mobile phone, simply follow the steps below.
On an iPhone, open your settings then scroll down to your Google Photos and select the application. Select Wireless Data followed by WLAN & Cellular Data.
On an Android, open your Google Photos application, Once open, click on Menu, followed by Settings, and then Back up & sync. Once there you will see Cellular data backup, select the option that allows you to back up photos and videos using your mobile data. At this point, you will be able to see if your Google Photos will be able to complete your backup.
Solution #4: Clearing your Cache and Application Data
It may happen that your Google Photos gets stuck with the display reading that "backing up 1 of XXXX", or "checking for items to back up", and finally "getting your photos ready for backup". In case you see either of these 3 prompts, you can clear your cache and application data of your Google Photos and your Google Play Service.
To do this on an iPhone, go to your settings, followed by General, onto iPhone Storage and finally to Google Photos. Delete the application and then reinstall it from the App Store.
To do this on an Android device, click on Settings, then Apps, then Photos, Storage, Clear Data & Cache.
Solution #5: Uninstalling the Google Photos Updates
Sometimes, the solution to the problem is to remove its updates. Google Photos allows you the option to uninstall all updates but this only works for Android users.
To do this, open Settings, followed by Apps, and finally, Photos. Tap on the three dot icon on the upper right-hand side of the screen and select "Uninstall Updates".
Solution #6: Manually Uploading Your Photos and Your Videos
For cases when Google Photos get stuck and ceases to continue with the backup, you also have the option of manually backing them up yourself. Naturally, this is never the first thing you want to do as it defeats the purpose of its natural operation, but if you are desperate to free up space on your phone and Google Photos is hanging and getting ready to backup google photos stuck, it is an option that you may want to consider.
If you are using an Android phone, first start by selecting the photo or video that you want backing up on Google Photos, then click on the upload icon button and then upload it to Google Photos.
If you are using an iPhone, start by opening the Google Photos application on your device. Locate the three-dot icon and click that, from there select the backup option.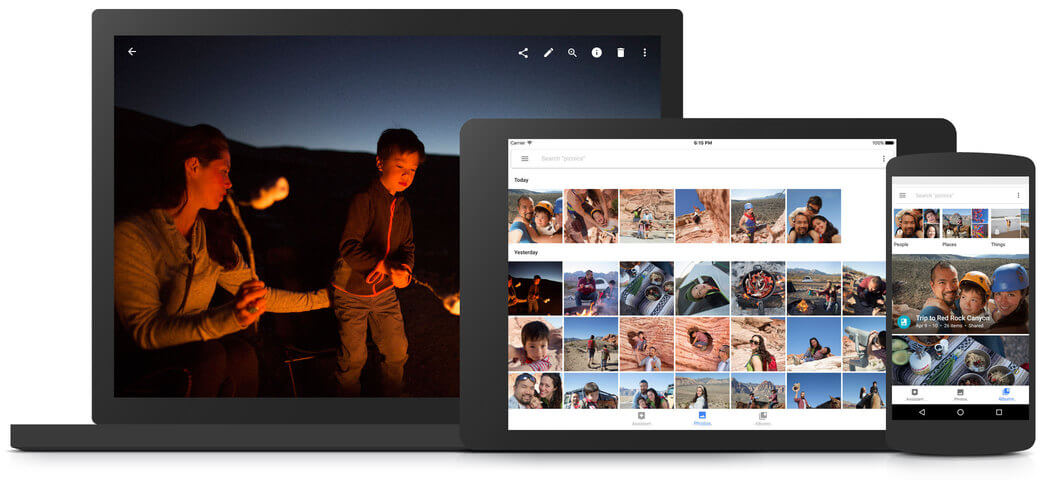 Solution #7: Restarting Your Device and/of Reinstalling Google Photos on your Device
Restarting your phone could be all it takes in order to get Google Photos operating the way it should again. It is a simple task and does not take a long time. If Google Photos is stuck, try restarting your phone, it could solve the problem.
Removing and replacing your account on Google Photos may also do the trick. Try signing out of the application and signing back in after a couple of minutes. Sometimes that does the trick.
Uninstalling and reinstalling Google Photos. This probably takes the most time and effort of the options here in Solution #7 but is definitely one of the tasks that you can try in order to get Google Photos working properly on your device again.
Extra Tip For Cases When Google Photos Backup Takes Too Long - Make sure that your unit has enough battery power and that you have enough storage space on your device. If your memory is running very low already, Google will have a harder time reading your photos and will cause the process to take long.
Part 3: Your Backup Solution to the Google Photos Issue
Sadly, in spite of having so many options as to what you can do in order to back up your photos and videos, sometimes it just is not enough. We have all gone through lengths trying to find solutions and have taken every step to troubleshoot the issue and have found ourselves right back where we started, at the beginning.
But, there are alternatives that do exist. For instance, there is the FoneDog Mobile Solution Provider. This is a trusted and powerful software that can easily backup and even restore not only your pictures and videos to your computer but can do so for your contacts, SMS messages, files, as well as your applications. In many cases we have seen, the FoneDog Toolkit - Android Data Backup and Restore has been the preferred choice by users with high volumes of data that needs to be backed up.
It is also easy, safe to use, and comes with the best security to ensure you that no one will see any of that data except for you, plus no data will be overwritten, a must-have feature that all software programs should have.
The use of the FoneDog Toolkit is quite simple, allow me to demonstrate a few of its simple steps to give you an idea of its simplicity.
Step #1 - Launch FoneDog Android Data Backup & Restore on your computer. Once you have that installed and launched, please be sure that no other backup or restore programs are running in the background. That would just confuse the system for all programs.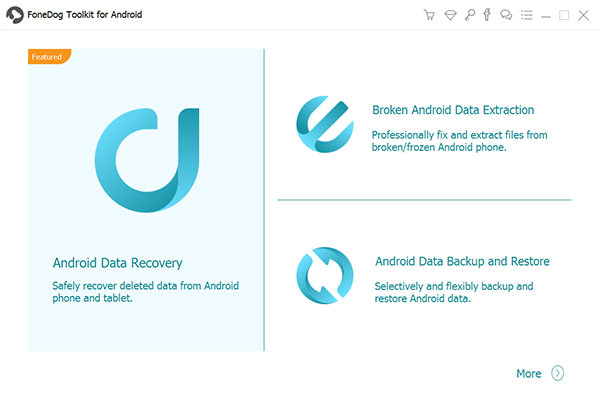 Step #2 - Connect your mobile device to your computer by attaching it with a USB cable. Be sure to have also enabled USB debugging on your phone. If your Android phone is already using 4.0 OS or higher, a pop up will appear on your phone to ask you if you wish to enable USB debugging, simply click Ok.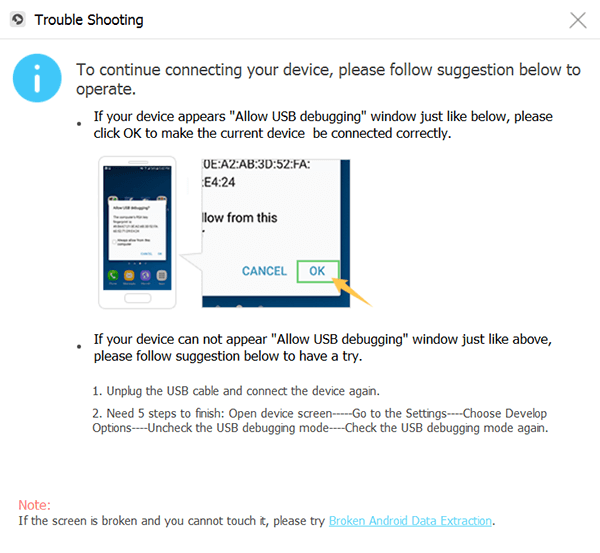 Step #3 - Select which backup option you would like to use. After the FoneDog Toolkit has connected with your mobile phone, click the "Device Data Backup" button and the program will scan your device to detect which files it will be able to back up. Please keep in mind that it is only detecting which files are there, you still have the power to choose which files you want to back up.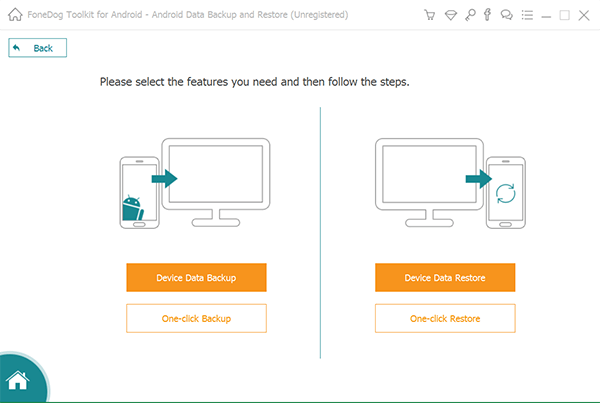 Step #4 - Select which data you wish to have backed up. Now that your computer and your phone are talking to each other and able to connect, you can now choose which files you want to back up. Considering that you are here to back up your photos, choose "Gallery" and "Videos" and then hit the "Start" button. A friendly reminder, please do not use your phone while in the process of backing up your files. If you use it or disconnect, or even delete files while the program is operating, it may disrupt your transfer and cause a malfunction.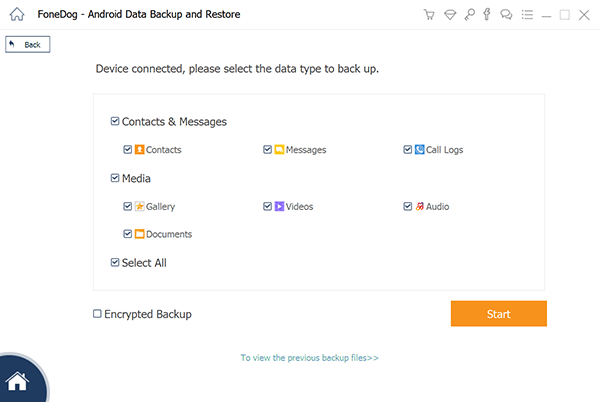 Step #5 - Backup Complete. A prompt will appear informing you that you have completed backing up your data. It will inform you of the file size that was backed up and you will now be able to view all of those files from your computer at any time you choose to.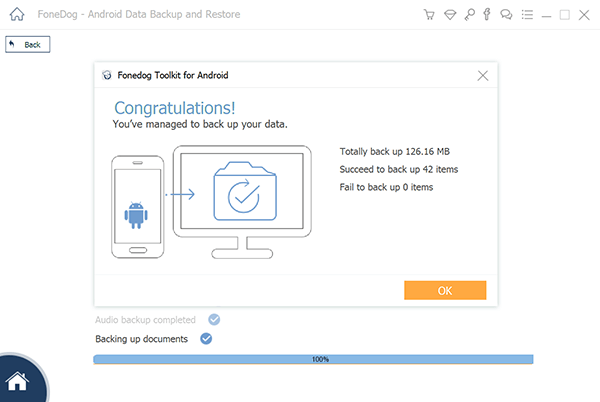 Part 4: Some Solutions to Google Photos Backup Being Too Slow
There may be a few occasions when your Google Photos backup is taking forever. It has happened, we've seen it take hours, and even days and weeks to upload just a few photos. What can we do in these situations? Here are a few options.
Option #1 - Make sure that your Google Photos continues running in the foreground.
By default, the desktop uploader will run in the background, but by doing so, it may interfere with its operation and cause backup problems. So the best thing that you can do to solve the problem that it is operating too slowly, make sure that the program is operating on the foreground instead. This will also keep your device from going into sleep mode due to inactivity that your phone may detect by having the program operate in the background.
Option #2 - Try to restart your phone and/or reinstall Google Photos.
If you restart your phone, you might be able to unclog the photo that has caused the program to get stuck or hang. Typically, restarting your phone will fix your upload speed.
You can also opt to reinstall the program and update it to the latest version. This new version always adjusts and fixes the bugs that may have existed in its previous version.
Option #3 - You can also clear your drive database by first deleting the user directory.
There may also be occasions when the root of the problem exists due to a corrupt database. In cases such as these, it would be best to clear your user directory and rebuild the database as an attempt to solve the Google Photos backup issue.
Option #4 - Try to adjust your network connection.
This is a typical solution to backups that occur with a large volume of data to be backed up. It could happen due to the large transfer of data that you have occupied or used up all of your bandwidth. So, by adjusting your network connection, you free up limits in your backup and may now allow for the high volume to go through. It is also wise to check that you have a stable and reliable connection as that may also be stunting the transfer.
Option #5 - You could upgrade your storage plan and upload in "High Quality"
Be sure that you have enough space for all the photos and videos that you are backing up. If you are out of space and are trying to download files, then you would really end up stuck as there would be nowhere for your media to move to.
Option #6 - Sometimes it's best to select which photo to upload.
By default, Google Photo will upload all the pictures and videos found in your galley. But this could be more than you wish to download and luckily, have the option to select which ones you are looking to backup.
Option #7 - Consider using other backup options.
It has happened on more than one occasion where users have simply opted to switch away from Google Photos and have decided to use other backup programs to download their photos and videos too. There is no harm in doing so and have available options for you anyway.
Part 5: Conclusion
Ultimately, technology can fail for many reasons and may even work for one user but not for the next user. That's okay as long as you remember that you have other options and will be able to find what works for you.
So go out and explore your possibilities, just make sure that you back up those important files as our photos are the windows of our memories and are all worth hanging on to for the rest of our lives.