By Nathan E. Malpass, Last updated: September 4, 2019
"How can I recover deleted contacts from BlackBerry Phone? I accidentally hit delete on the contacts on my BlackBerry phone. Is it still possible to get them back? The details of some of my clients are there, and I can't afford to lose them. I hope you can help."
Part 1. BlackBerry Smartphones and Data LossPart 2. Take Advantage of Your BackupsPart 3. Recover Deleted Contacts from BlackBerry via FoneDog Android Data RecoveryPart 4. Conclusion
Part 1. BlackBerry Smartphones and Data Loss
BlackBerry is prominently known for phones specializing in secure communications and mobile productivity. Their hardware and software are designed to protect from tampering. Their phones boast of military-grade encryption and apps that secure e-mails, confidential passwords, and photos. BlackBerry users also enjoy the same benefits as those of Samsung because they are also run by Android.
Despite the security users enjoy from their BlackBerry phone, it is still not enough to eliminate the possibility of data loss. That includes losing contacts. The cause of which may vary, and includes accidental deletion and factory resetting.
Whatever is behind the data loss, it is essential that you immediately get back your contacts. They hold valuable details of the most important people in your life. They may be your family, friends, colleagues, and work connections.
If you have had a bad day, then here's a piece of good news for you. You can still recover the deleted contacts. They are still stored in your phone's internal memory although you can't see them anymore. They will only be removed once new data overwrites them. The key here is prompt action. Refrain from using your phone once you have discovered that your contacts are missing.
Now, ready yourself and your computer, and let's start recovering your contacts with our suggested solutions.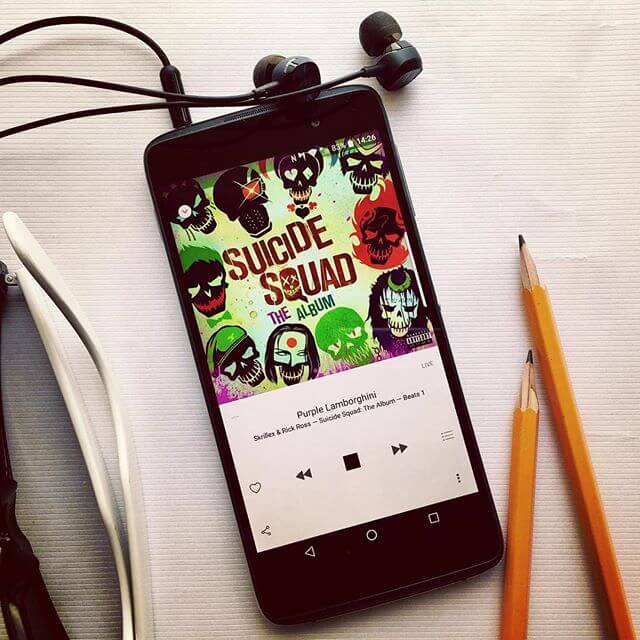 Recover Deleted Contacts from BlackBerry
Part 2. Take Advantage of Your Backups
Solution #1: Restore contacts via BlackBerry desktop software backup
This would work only if you have backed up your phone's data to the BlackBerry desktop software. If you have, then follow the steps below.
Connect your BlackBerry phone to your computer. Launch the program and click on the arrow beside the Device name. You can see it in the upper left-hand corner of the software. Click Restore.
Select which backup file you wish to restore from. A prompt will appear with a list of file types. Click on Select device data and settings and tick on Address Book – All.
Click Restore. A prompt will then appear. Simply click Yes and wait as your contacts are being retrieved.
Solution #2: Retrieve contacts via third-party backup apps
If you have taken the time to install a backup app and sync your device, then it will be just easy for you to recover your lost contacts. Apps are usually easy to use, with dedicated Restore or Recover button which will instantly download your backup files. Simply make sure that you were recently able to back up your phone, so you're sure that all your contacts are saved there.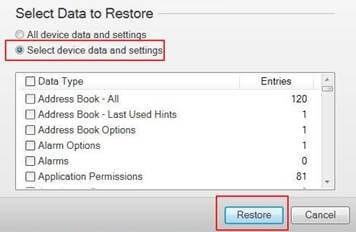 Restore and Backup Contacts from BlackBerry
Part 3. Recover Deleted Contacts from BlackBerry via FoneDog Android Data Recovery
If you do not maintain a backup of your contacts, here are 2 plausible reasons why:
You think doing backups takes effort.
You don't think you need to back up your contacts.
Let's just say that thanks to technology, almost anything is now easy to do. That includes backups. You can easily sync your device to Blackberry desktop software, backup apps, cloud storage, or even straight to your computer. In addition, every file should be backed up as they are all important.
That's where Android recovery software, FoneDog Android Data Recovery comes in. It helps make data recovery achievable for non-backup users. It can also provide those who do backups a straightforward way to get their data back should they lose it.
Its large user base is indicative of its effectiveness and reliability. In fact, it has a high data recovery success rate. It is guaranteed to protect existing files on your device. Don't be afraid of downloading the software from the internet. It's 100% virus-free. Its user-friendly interface makes file restoration so much easier and fulfilling, too.
To get started, download the software to your computer. Choose between the Mac and Windows versions. Let's see how to retrieve data from BlackBerry with FoneDog step by step:
Step 1. Run the software and connect your BlackBerry phone to your computer.
Wait for the complete installation of the program. Run it and then connect your BlackBerry phone to your computer via a USB cable.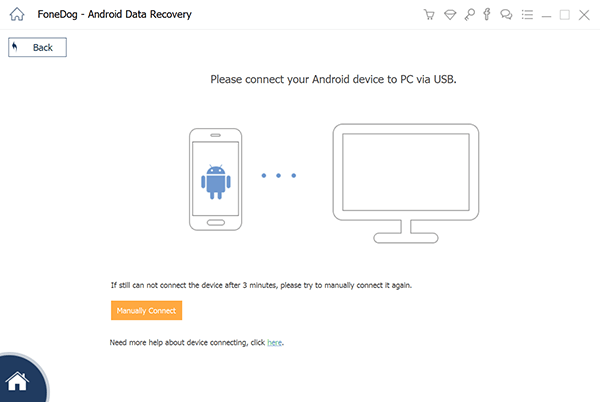 Connect Android to Computer -- Step1
Step 2. Enable USB debugging on BlackBerry.
USB debugging is a process that would allow your computer to perform deeper-level actions on your phone. It is required that you do this and it's completely safe.
On your BlackBerry phone, do the following steps:
Go to Settings > Tap About Phone > Click Build Number repeatedly until a window comes out. It should say "You are under developer mode" > Return to Settings > Select Developer Options > Choose USB debugging > Tap OK both on your phone and computer.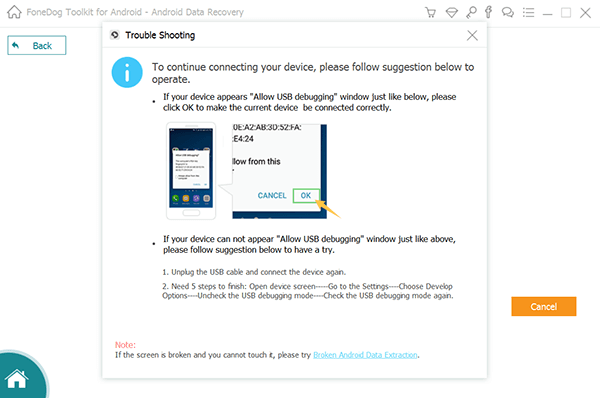 Allow USB Debugging on BlackBerry Phone -- Step2
Step 3. Select file types to scan.
A prompt will appear, asking you what file types you want the software to scan. You can select all or a few, depending on your preference. If you just need your contacts back, then simply tick Contacts. To proceed, click Next.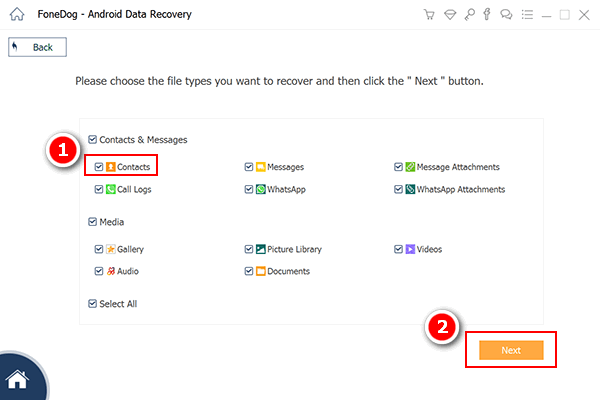 Choose Contacts to Scan -- Step3
Step 4. Preview scanned files.
After several minutes, the software would have successfully found all your needed contacts and files. A handy feature of the software allows users to take a look at files before they are recovered. Let us take you through it.
The left side of the interface lists the file types that were found. Once you click on one, the right portion of the window will display the specific files. You can scroll through them, ticking boxes as you go. Marking them would mean selecting them for recovery. You may then proceed to do the same for other file types.
Remember, the software will show you both existing and erased files. That's why there can be quite a lot. Choose your files carefully.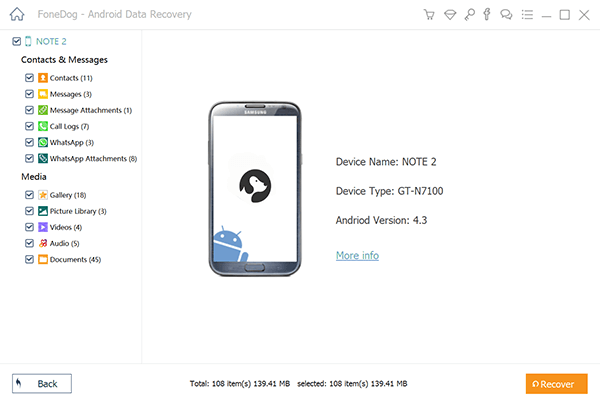 Preview Scanned Files from BlackBerry -- Step4
Step 5. Download the files.
Hit Recover once you're done making your selection of files. You will then be asked to indicate what folder on your computer you want to save the files. Set a folder, or create a new one on your Desktop for easy access.
When the download becomes successful, you may click on Open Folder to see your files. You can start transferring the files to your phone.
Also Read:
How to Use Free Samsung Data Recovery
How to Recover Deleted Photos from Android Gallery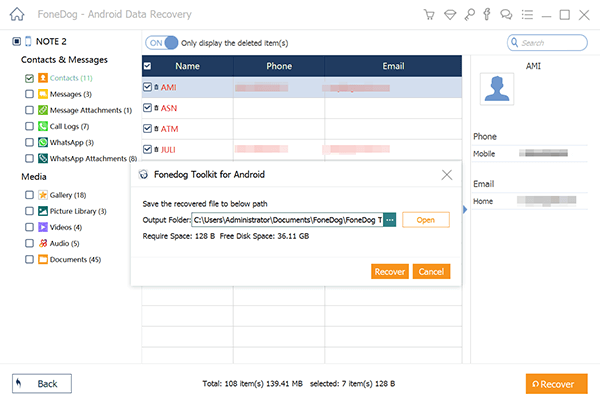 Download Deleted Contacts from BlackBerry -- Step5
Part 4. Conclusion
Doing backups on your BlackBerry phone is a good practice. It may not seem important at first, but you will reap the benefits of your diligence once you face data loss.
Nevertheless, FoneDog Android Data Recovery is more than capable to restore erased files – with or without backup. This outstanding data recovery software can quickly recover deleted contacts from BlackBerry. That is without the worry of harmful malware, overwritten files, and compatibility issues. You can get exceptional results and peace of mind for free with our 30-day trial.
If you've encountered any problem along the way, let us know and our friendly Customer Support Team will be more than happy to address your concerns. And if this article has solved your problem, share it. You might just save a friend.