Smartphones became the center of technology nowadays and several phone features have evolved ever since. We were used to believing that the best phone function before was SMS or text messaging where we stayed up late just texting friends and finding new friends but it was not too long before the era of IMs (Instant Messaging) was born.
Tips: If you mistakenly deleted your important text messages, there is still a way to get them back. Follow the guide in this link, 5 steps to get your deleted text messages back.
Together with the birth of so many kinds of smartphone models and brands, the rise of IMs also rapidly spread all throughout smartphone owners using different operating systems because of its cool and new features.
Compared to the regular SMS, IMs are more convenient to use because you can enjoy sending and receiving messages, pictures, videos, contacts, files, and even locations to all your friends and also create group chats as long as you are connected to a wireless network or mobile data. Using IMs will not hurt your prepaid and postpaid plans as long as your internet connection is stable.
Among all the instant messaging apps popular today, Viber is one of the widely used platforms to both iPhone and Android users. Viber offers, sending and receiving text messages, music, videos, files, photos, contacts and location to all your contact lists. You may also create a group chat for close friends, families and even workmates. Because Viber is so popular, the business sector also uses this app to close deals with clients or set appointments to prospects. Its usage totally became significant in the history of messaging technology.
However, it is not always smooth flowing as it should be. There are issues of missing messages and attachments which can be triggered by the app update or commonly because of user-error. Whatever the case may be, you can always keep a copy of your important messages in Viber to avoid headaches in the future.
To backup Viber messages, you need to make sure your phone is supported. In this article, we will walk you through the steps on how to backup Viber messages. As of the moment, Viber only supports messaging backup on both iPhone and Android.
To set proper expectations, the backup text for Viber cannot be restored to the device itself but can be read through emails and Viber does not store data on their servers so if there are any cases of lost or deleted data, they are unable to provide you a recovery. There are three (3) best solutions on how to backup Viber messages from iPhone and Android devices. Find out how depending on your device.
Part 1. Manually Set Backup Text for ViberPart 2. Selectively Backup and Restore Text for Viber on iPhoneVideo Guide: How to Backup and Restore Viber Messages on iPhonePart 3. Tips: Backup Viber Messages on Android:
Part 1. Manually Set Backup Text for Viber
Viber perfectly understands that there might be cases that you may lose your messages. So they made an option to manually backup text for Viber that you can download to when tough times happen. However, it may take some time to backup Viber messages manually on your device.
To set backup text for Viber on both iPhone and Android:
Open Viber app on phone
Tap on the Menu button and Tap on Settings
Tap Calls and Messages
Tap on Email Message History
Select an email provider. You may send it to yourself or to another email recipient by entering the correct email account. Choose the right email service to provide from the options given.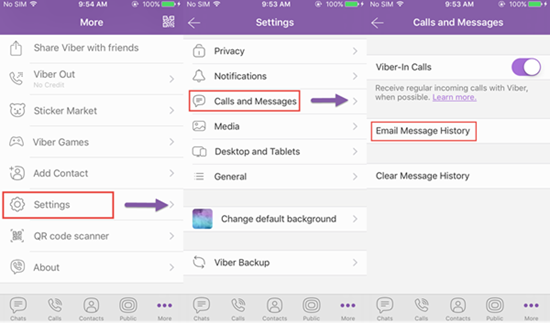 Once you are sure that you have emailed your desired Viber messages, you can restore the backup Viber messages from email and extract on your computer or mobile phones.
To extract backup Viber messages, follow these steps:
Open email account used as backup recipient.
Download attachment usually in a zip file format.
Open the backup Viber messages in a .CSV file arranged in an organized manner based on the date and time from both sender and receiver.
The backup Viber messages option is just available for both Android and iPhone so it is quite a limited option to a few users only.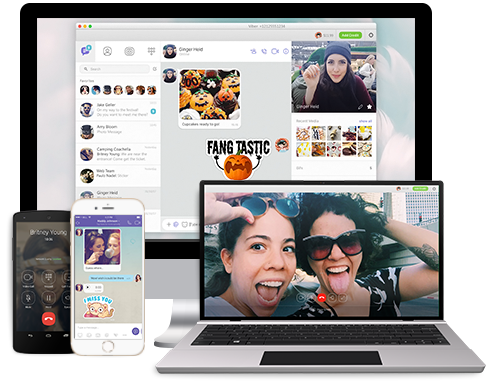 Part 2. Selectively Backup and Restore Text for Viber on iPhone
FoneDog - iOS Apps Backup & Restore is an essential tool for any Viber account using iPhones. This program allows you to choose only the messages you need without enduring the time-consuming backup and restore process. One of the program's advantages is that it can backup all of your Viber chat conversations with just one click. To use this FoneDog - iOS Apps Backup & Restore, follow the steps below:

Step 1. Download and Install FoneDog toolkit
Download FoneDog - iOS Apps Backup & Restore and launch on a computer. It is also fully working with Windows 10 and Mac running in OS 10.11. If the program launches, click on "Viber Backup & Restore" option.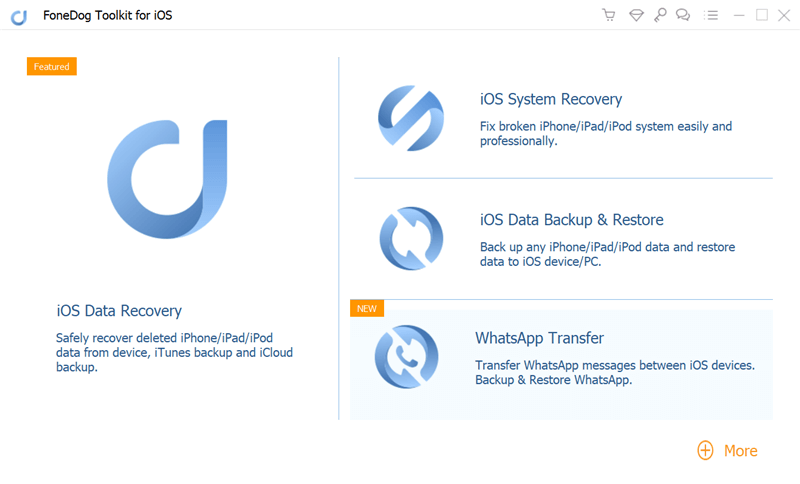 Step 2. Click "Backup" to Continue The Process
Connect your iPhone to the computer with a USB cable. It should be able to connect automatically once the software identifies your iPhone. Click "Backup'.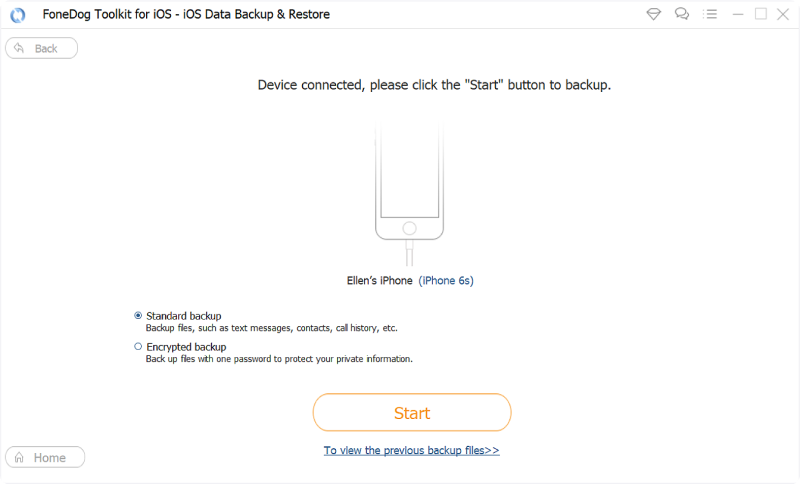 Step 3. Start to Backup Your Viber Messages
The full backup process will begin and may take a few seconds to complete. Do not remove the cable or lose the connection during this part to avoid any issues.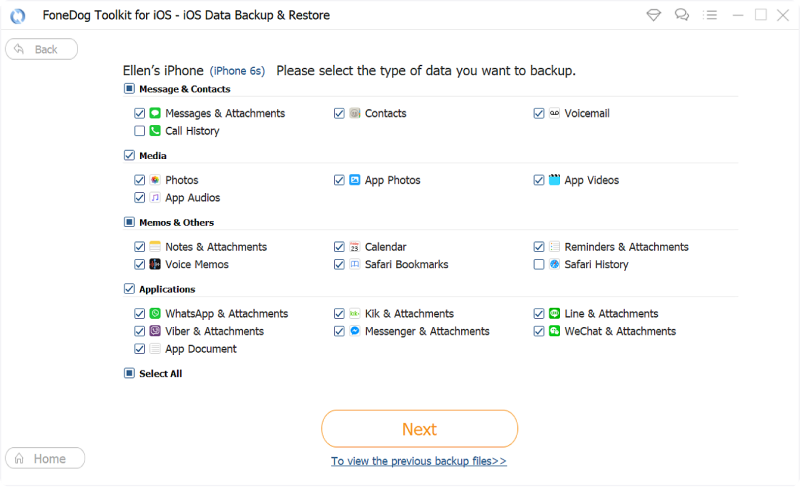 Step 4. Backup Viber Messages Completed
You will be notified on the program screen once the backup is completed.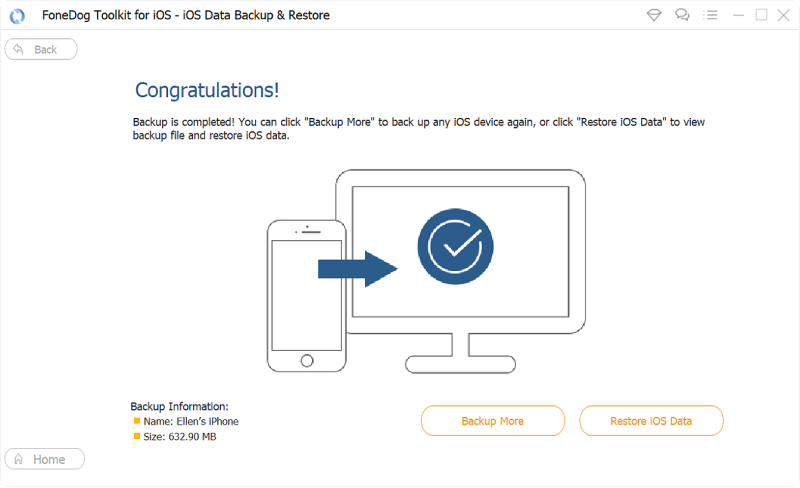 To view and extract backup Viber messages, you can follow the following:
Step 5. View The Previous Backup Files
At the bottom of the program screen, you can click the link "To view the previous backup file".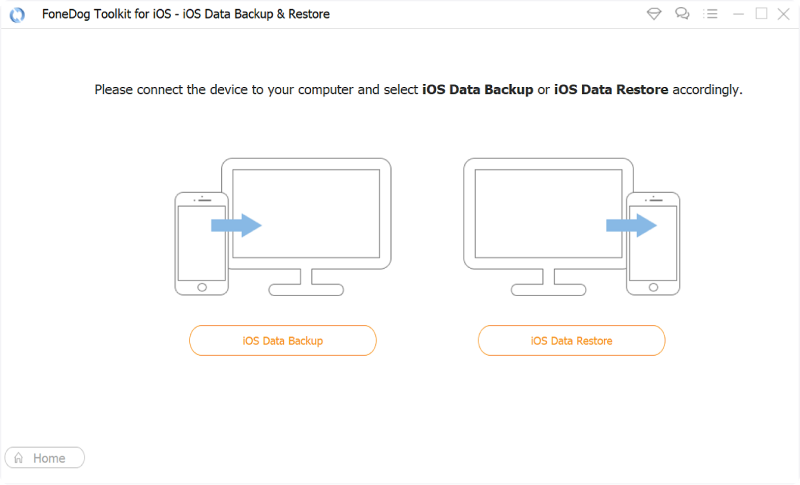 Step 6. Select The Backup File
On the next page, you will see a list of all the Viber backups. Select the most recent file or the desired file option and click "Next".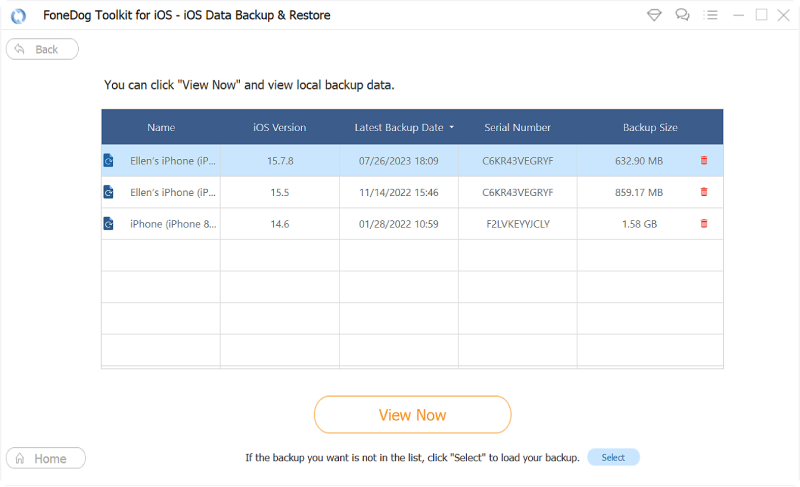 Step 7. Restore Viber Messages to Computer
The program will then scan the backup file and show you all the files in a category list. During this part, you can preview the desired backup Viber messages and have the option to "Restore to Device" or "Restore to Computer".

Tips: There is another article about Recover Deleted Viber Messages: How to Recover Deleted Viber Messages from iPhone 7/ 7 Plus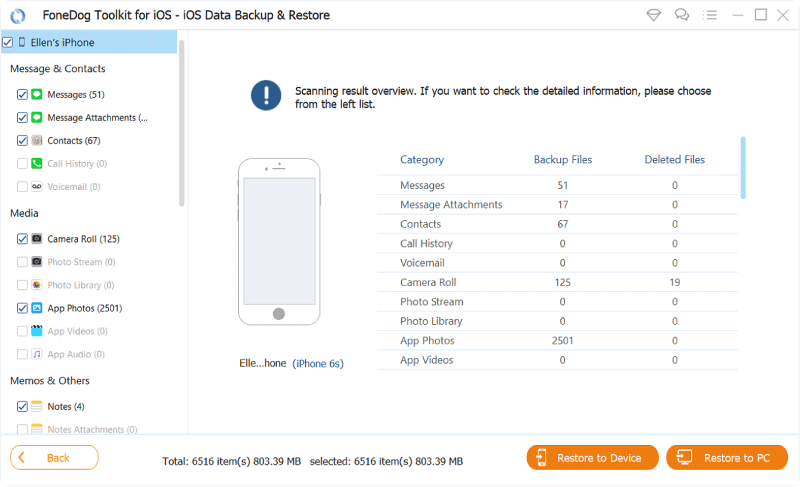 Video Guide: How to Backup and Restore Viber Messages on iPhone
There is no other requirement needed upon using FoneDog - iOS Apps Backup & Restore. You may even try the software for free to test it yourself.
Part 3. Tips: Backup Viber Messages on Android:
There is another option to backup Viber messages on Android devices by simply following the Viber's instructions:
Make sure you connect to a cloud service before setting a backup:
Go to More Screen on your Viber app
Tap Settings
Select Backup Viber
Select Backup*
Wait until Viber backs up your data
Always remember that Viber does not restore the histories for the following:
Sent photos and videos
Secret conversations
Group chat settings and likes
Unsent messages or saved messages
Any customized conversation settings
Among the three 3 solutions on how to backup Viber messages given above, the most doable and easy to use is FoneDog - iOS Apps Backup & Restore. It is hassle free and proven effective. Make a wise decision that will work better for your phone and maximize your mobile experience.