There are many possible causes why your external hard drive partition suddenly got lost. Your partition might be at risk due to bad sector, disk formatting, accidental deletion, and many other unwanted incidents.
External hard drives are popular devices nowadays for saving different files and folders. Files inside your partition could include your photos, documents, videos, and many more. It would seem tragic to just let these files go without doing anything.
Fortunately, you can still recover them at any time as long as these files are not overwritten. By means of using recovery software, you are certain that your important data is safe and secured.
So before you head on and repair your lost partition, let's find out how to recover lost partition on external hard drive in this new post. We'll go through the step-by-step guide on how to restore your missing files.
Part 1. How to Recover Lost Partition on External Hard Drive Part 2. How Does Data Recovery Work for Partition Recovery?Part 3. Summary
Part 1. How to Recover Lost Partition on External Hard Drive
External hard drives are now a common device used in saving various types of files. They come in very handy, compact, and portable. I like to bring one with me everywhere I go because I feel like this tiny device could help me big time.
One of the biggest advantages of owning an external hard drive is being able to carry it everywhere you go and connect it to any computer via USB connection. Whether you are using it for work or personal needs, external hard drives are extremely helpful.
Usually, these portable devices come in huge storage spaces so you can save more data. Normally, users tend to save their photos and other media contents because these files consume a lot of space. But, external hard drives are also not safe from data loss.
Just like other devices, external hard drives are also prone to losing data. It could be user-triggered or malware infection or any other reason.
The partitions you create inside your external hard drive can be prone to virus attack, accidental deletion, repartitioning, bad sectors, and reformatting.
Worst case scenario is that once the partition is lost, the entire files inside it will also get lost. There is no other way you can retrieve the files after you have fixed the issue.
You need recovery software to retrieve your lost files
The only option you need to get your files back is to use a credible recovery program. Lost partitions will not come back or resolve automatically. Your greatest fear of losing them forever is a possible thought.
Unless you use a program that would help you get these files back. One of the programs known for retrieving files is FoneDog Data Recovery.
Note that not all programs are able to recover from a lost partition. You need to be very careful about the program's features.
Data Recovery Recover deleted image, document, audio and more files. Get deleted data back from computer (including Recycle Bin) and hard drives. Recover loss data caused by disk accident, operation system crushes and other reasons. Free Download Free Download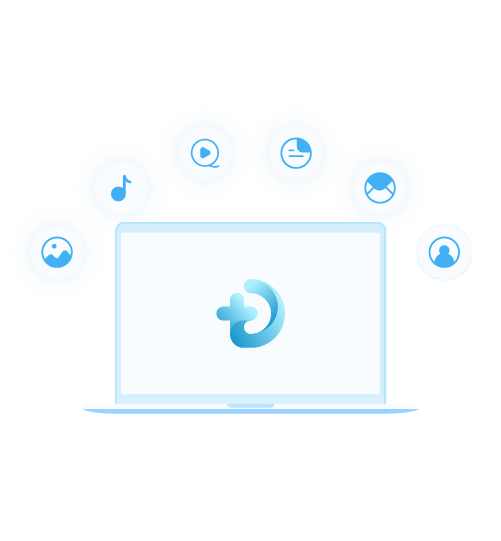 Part 2. How Does Data Recovery Work for Partition Recovery?
If you are wondering how to recover lost partition on an external hard drive, FoneDog Data Recovery is one of the best recovery programs you can find online which aims at partition recovery and other recovery needs.
Here are the popular features of FoneDog Data Recovery:
It supports deleted file recovery, partition recovery, SD/memory cards, removable devices, flash drive recovery, hard drive recovery and more.
This program is available in both Windows and Mac computers
You can recover almost all types of files such as your documents, videos, images, audios, and more
It also supports all file systems like NTFS, exFAT, FAT32/16/12, EXT2/3 and EXT4, and more
To better learn how to recover your lost partition on your external hard drive using FoneDog Data Recovery, then check this step-by-step guide:
Step 1. Run FoneDog Data Recovery Program and Connect External Hard Drive
First, you need to download and install FoneDog Data Recovery on your computer and complete the installation. Once done, launch the program and connect your external hard drive.
After connecting, select the types of files you wish to recover and select the external hard drive under Removable Devices. Click Scan to continue.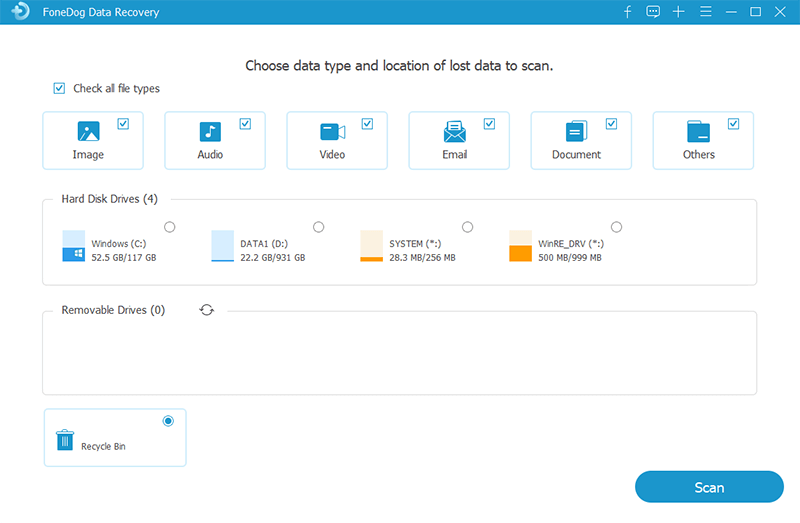 Step 2. Choose Your Mode of Scanning
Right after you have selected the types of files and your external hard drive, you will have an option to select between a Quick Scan and a Deep Scan mode.
A Quick scan will restore your files easily as long as they were not overwritten. While a Deep scan is needed when the drive has been formatted or corrupted. The scanning time may take a while but still worth every try.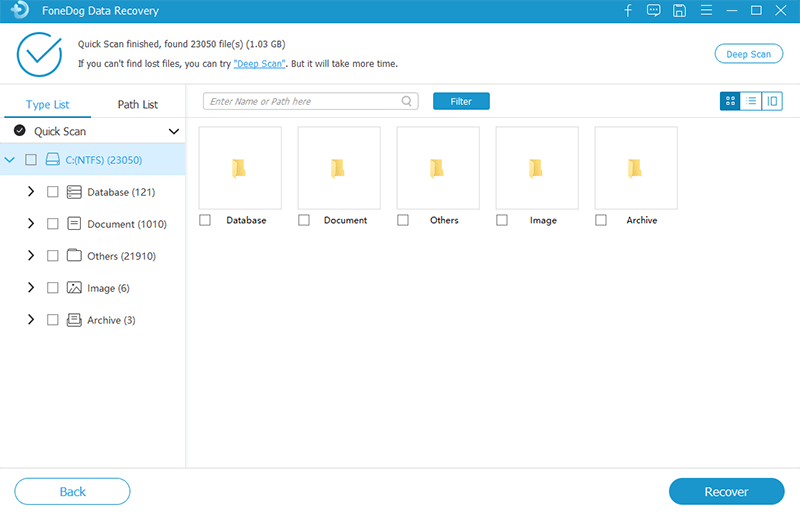 Step 3. Preview Your External Hard Drive Files and Recover
Once the scanning has been completed or even halfway through, you will see all the recovered items being displayed on your screen.
Find your missing files and preview them one by one. If you have already found the files needed, you can stop the scanning and start recovering them.
Simply click the Recover button to download and save the files.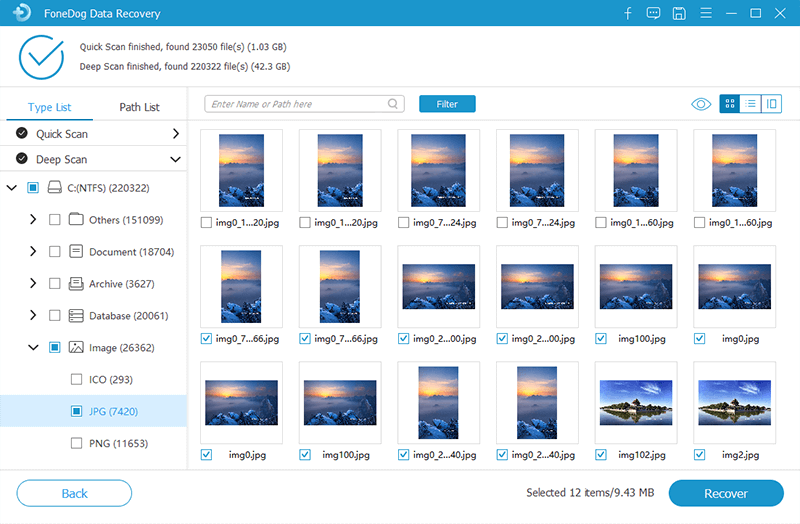 Unlike other recovery programs, FoneDog Data Recovery has a clean and organized interface wherein any user-level can easily learn how to use it. What are best about this program are its complete and comprehensive recovery features and processes.
You can try out these benefits from FoneDog Data Recovery by downloading its free version. No complicated process, no confusion, just fast and easy recovery.
Part 3. Summary
In this new article, we have learned how to recover lost partition on external hard drive using one of the most comprehensive recovery programs called FoneDog Data Recovery.
Investing in a recovery program is worth it especially during times of data loss. FoneDog Data Recovery is already an all-in-one solution that can cater to various recovery needs like partition recovery, hard drive recovery, crashed computer systems and many more.
You don't have to spend much on every recovery needs; you need one program that can handle all your requirements.
Have you tried recovering a lost partition? What software did you use?