"WhatsApp isn't responding. I get this error a lot and it's pretty annoying already especially when I'm in a middle of a conversation and suddenly the app froze. Any suggestions on how to fix WhatsApp not responding?"
Freezing and crashing is a common Smartphone issue. It happens when your device runs out of storage or an application is running out of space, or unable to connect to the internet, outdated software, and server maintenance.
WhatsApp also experiences a lot of freezing and crashing whether you are using an Android or iOS device. More often, you cannot open the app as it keeps on closing instantly and constantly. Other times, it could be an error message that pops up randomly while using WhatsApp.
Whatever signs and symptoms you get, we have all top 5 ways on how to fix WhatsApp not responding. Find out which solution suits your needs.
Part 1. Force Close WhatsApp on Android or Close-Out WhatsApp on iPhonePart 2. Check Device StoragePart 3. Reset Network SettingsPart 4. Install the Latest Update on App and PhonePart 5. Delete WhatsAppPart 6. Summary
Part 1. Force Close WhatsApp on Android or Close-Out WhatsApp on iPhone
If you are unable to open WhatsApp no matter how you tap the icon from the home screen, then the best way to fix this is to force close the app on your Android phone or close WhatsApp on your iPhone.
How to Force Close WhatsApp on Android
When your WhatsApp is not responding, the most common solution is to force close it:
From the home screen, go to Settings > Apps or Manage Apps (depending on your Android device).
Select WhatsApp >

Force Close

.
You can also tap Clear Cache.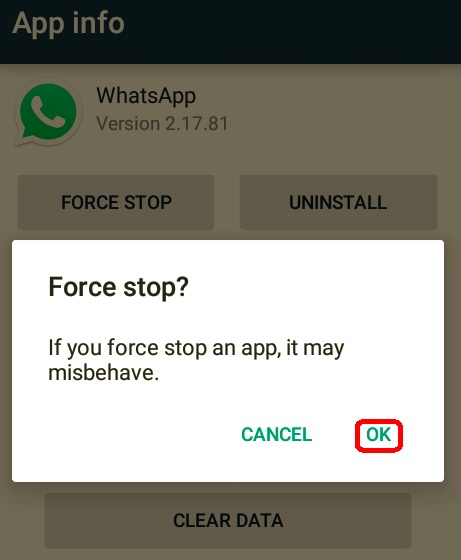 How to Close out WhatsApp on iOS
Double-click your Home Button until your recent apps appear
Find WhatsApp and swipe up
Retry opening WhatsApp to see if you are now able to use it.
Part 2. Check Device Storage
In line with the first method on how to fix WhatsApp not responding, a frozen app may mean full storage. Say, an Android phone needs at least 150 to 200 MB of internal space for apps to work smoothly. iPhone on the other hand offers larger internal space so there are lesser memory issues.
You can delete old photos and videos, uninstall unused apps, and clear unnecessary data on your phone to free up some space.
Check Your Phone Storage on Android:
Launch Settings
Scroll and find Storage
Check how much internal and external memory you have left
on iPhone:
Open Settings
Go to General
Scroll and select iPhone Storage
Check the available space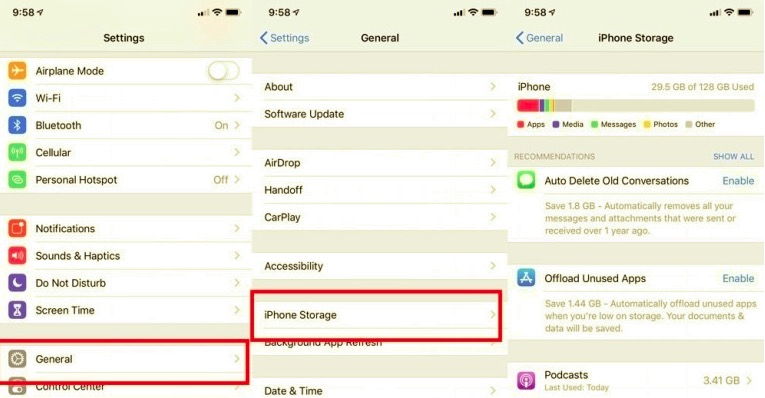 Transferring other files to the SD card may also help or you can move them to your computer for safekeeping. Now that you have cleared some space on your device, try to access WhatsApp this time and check if it is working now.
Part 3. Reset Network Settings
When clearing space did not resolve the how to fix WhatsApp not responding issues, then it could be an issue with your internet. What you can do next is to make sure you have an excellent internet connection.
Slow or weak internet can cause app latency and freezing. You can simply turn your Wi-Fi on and off or your cellular data to test your connection. If still unable to access WhatsApp, then you can go ahead and reset network settings.
Doing a network reset does not erase your phone content rather, it disconnects you from different wireless networks, VPNs, and Bluetooth. You can log in back to your Wi-Fi after the reset.
On your Android phone go to Settings, scroll to General Management or Reset, tap Reset Network Settings, and choose Reset Settings.
From your iPhone, open Settings and select General, find and tap Reset at the bottom. Tap Reset Network Settings.
Another thing you can do is to reboot your router in case there is no connection. Just turn the power button on and off.
If you are on a Mobile Data, check to see if you are still within your data plan. Contact your carrier to verify that you have not exceeded your limit and are still able to access WhatsApp and other internet-related apps.
Part 4. Install the Latest Update on App and Phone
When you are done resetting the network and freeing memory space yet you still haven't fixed your WhatsApp that's not responding, you need to update the app if there is one available.
Installing the latest update can resolve the issue. Here's how:

Android:
Open PlayStore
Go to My Apps & Games
Find WhatsApp and check if there is a new Update. Install if necessary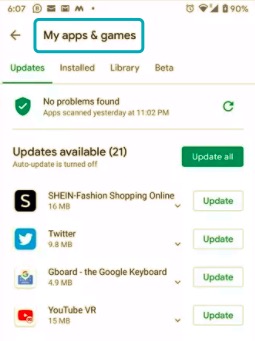 iPhone:
Go to AppStore
Proceed to the Updates section
Find WhatsApp on the list
Tap Update if there is an available version
Device Software Upgrade
How to fix WhatsApp not responding? Aside from updating WhatsApp, you can also check if your Android or iOS has a newer software version. Sometimes, your device slows down or begins to act up when there is a new update available. This update will resolve any glitches experienced on your phone.
You can update your android phone by going to Settings, scroll to the button and select About Phone, tap for Check for Updates. Follow the prompt on how to install.
On your iPhone, open Settings, select General, and choose Software Update. Download and Install if it is available.
Your phone will also notify you when there is an update available or if your device is updated.
Part 5. Delete WhatsApp
Lastly, when all these methods fail, your final option is to delete the app from your device. Removing the app will also delete all its other files from the device unless you backup WhatsApp data first. After that, you can reinstall WhatsApp.
Tap and hold WhatsApp from your iPhone's home screen. Press the delete icon
Navigate to your WhatsApp icon on Android and hold it down. Once you see the trash icon, drag WhatsApp to the trash bin.
After deleting WhatsApp on your device, open your AppStore or PlayStore and install the app again. The steps are the same as the first time you downloaded WhatsApp. Just ensure that you are using the same mobile number.
People Also ReadWhatsApp Chat Transfer: Moving Data Between DevicesA Comprehensive Article on WhatsApp Local Backup
Part 6. Summary
We cannot avoid software issues like crashing or freezing apps. Fortunately, there are a lot of ways on how to fix WhatsApp not responding. In this article, you have the 5 best ways to rectify the not responding problem. A step or two will definitely resolve it, otherwise, you can complete the troubleshooting methods.
If you need to delete WhatsApp, make sure that you have enabled the backup option on the app so your chat history will be restored during reinstalling. However, if you have earlier backups and needed to move them to safer storage, you can use FoneDog WhatsApp Transfer.
It is dedicated to backing up and restoring WhatsApp data in just a few clicks and without too much stress and hassles. Have you fixed your WhatsApp? What other troubleshooting steps have you done? Share us in the comments!