By Nathan E. Malpass, Last updated: January 14, 2023
"I love using YouTube. And I thought it would be great if I just download them instead. How can I save videos from YouTube on my phone? I'm using an iPhone X so please tell me how to download YouTube videos on iPhone X."
In fact, if you like to watch videos on it every day. There are videos that you can return from time to time, so here teaches you how to download youtube to iPhone if you want.
In such cases, downloading YouTube videos to your iPhone becomes the perfect option. Unfortunately, there is no way to download YouTube videos straight from the app or site. Luckily, there are several apps that can help you download that favorite video of yours.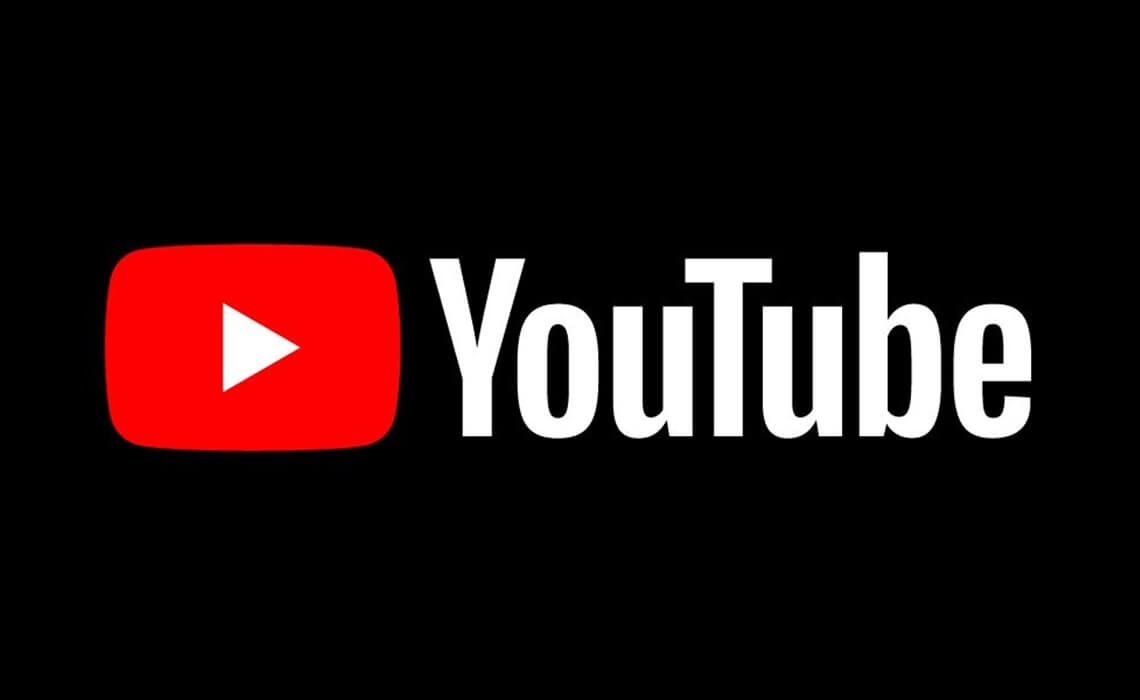 Part 1. Why It's Great to Download YouTube Videos to Your iPhonePart 2. How to Download YouTube Videos to Your iPhonePart 3. Just In Case You Lose the YouTube Video You DownloadedVideo Guide: How to Recover Video that Downloaded from YoutubePart 4. Conclusion
Part 1. Why It's Great to Download YouTube Videos on iPhone
YouTube, a video hosting site, is one of the most popular sites worldwide. It really doesn't come as a surprise as it is the go-to site for people who want to watch videos about absolutely anything. Are you searching up the newest dance craze? Did your favorite artist release a new music video?
Do you want to find out about today's news? You'll find all of them on Youtube. There are instances when it's not enough to watch them all online. You can incur extra data costs if you watch the clips on the loop. They can load very slowly if your WiFi network is not working well.
YouTube now has some videos that you can save so you can watch them offline. Most videos, however, have this feature deactivated. It is also annoying when you come across a great video but it is taken down the next day.
Part 2. How to Download YouTube Videos on iPhone
To download YouTube videos on iPhone, you can use an app called Documents by Readdle. It works on iPhone, iPad and iPod Touch running on iOS 10 and later. You can download it for free. It may seem strange to install an app like this to download YouTube videos but trust us. This file management app can do more than meets the eye.
Install the app on your iPhone and follow the instructions below.
After installing the app, launch it and click on the browser icon. This icon looks like a compass. You can find it in the bottom right-hand corner of the app.
In the address bar, enter "savefrom.net". Tap on the arrow icon and you will be directed to this site.
Run the YouTube app and search for the video that you want to download. Press Share and tap Copy Link.
Return to the Documents app and paste the video's URL in the provided field. Press the arrow icon to continue.
Wait for a thumbnail of the video to appear. Tap on the Download button. You can rename the file and then hit Save. The app will start to download the video.
To access the video, tap on the three-line icon at the top left > Documents > Downloads.
To move the video to the Photos app, tap and hold the video and drag it to the Documents label then to Photo Albums, and finally to the album of your choice.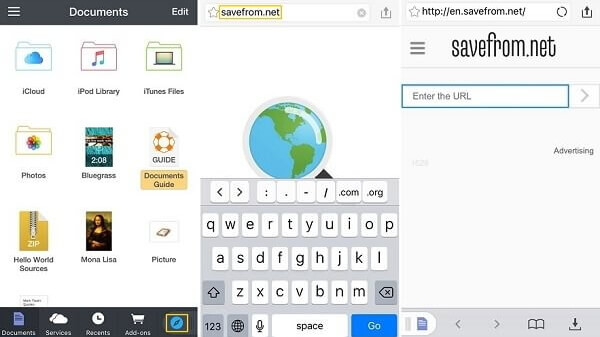 There you have it!
You have the YouTube video right in your iPhone. There's no need for you to wait for the video to load on YouTube every single time. Here's a tip for you: It's much quicker to look for the video in your Photos app by heading to Albums > Videos.
There is also an alternative for downloading videos from YouTube. iOS 11 has a screen recording feature, which you can use to record a YouTube video. If you want to use this feature instead of having to download the video, you will need to enable it on your iPhone. Go to Settings > Control Centre > Customise Controls to do that.
Part 3. Just In Case You Lose the YouTube Video You Downloaded
When you download youtube videos on iPhone, but you accidentally deleted one of the YouTube videos you downloaded - what now? You can use a third-party tool such as FoneDog iOS Data Recovery. It is 100% safe to use and effective. With three recovery tools, you will surely get your videos back in no time.
For this tutorial, we'll teach you how to retrieve your Youtube videos straight from your iPhone.You can download the free version to try firstly!
Step 1. Download FoneDog iOS Data Recovery and Plug iPhone into PC
Download the software onto your computer. There are two versions: one for Mac and another for Windows. Download the appropriate version for your computer.
Run the program and plug in your phone to your computer. With your Apple cable, plug in your iPhone to the PC. Run FoneDog iOS Data Recovery and select Recover from iOS Device from the options.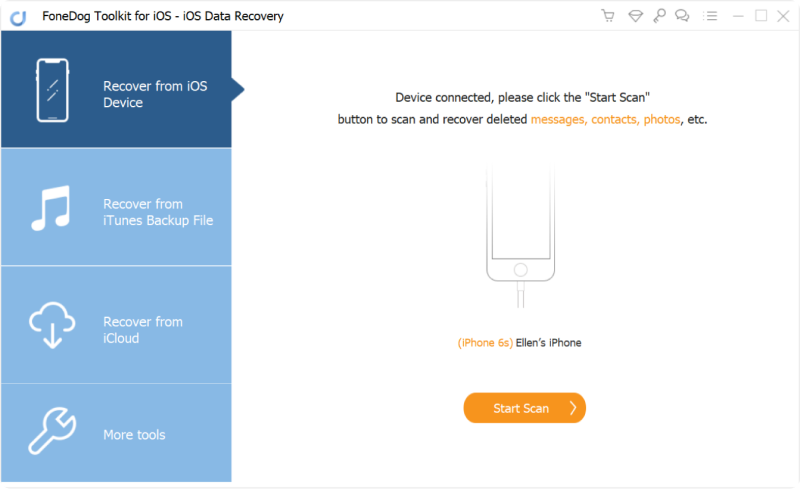 Step 2. Allow the software to scan your iPhone.
Click on the Start Scan button to continue. The software will start to scan your iPhone for files. The scan will include existing and deleted files.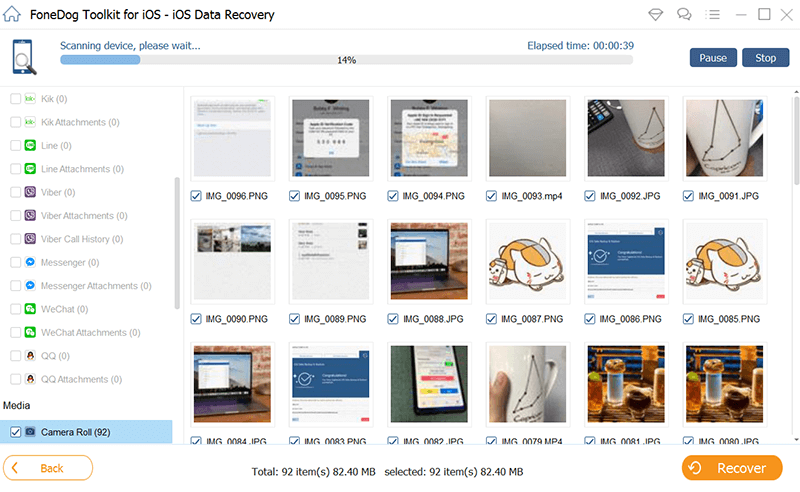 Step 3. Recover the videos than downloaded from youtube
You will see various data types on the screen. Click on Camera Roll, Photo Stream, and Photo Library. Check them one by one to look for the deleted video. When you find it, tick the box next to the video. Press Recover to download it to your computer. When the download is complete, you can simply transfer the video to your iPhone.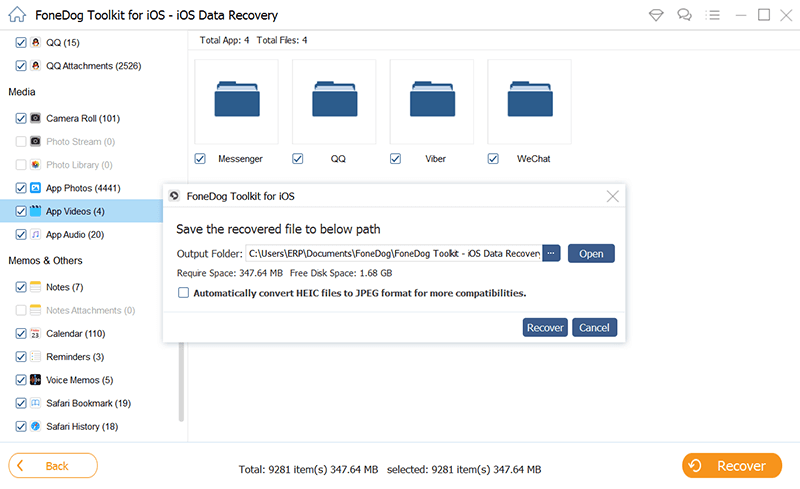 You can also choose to restore your video through your iCloud and iTunes backup. The software can access your backup and then allow you to select the files for recovery. This is an easier way to restore a backup. If you restore your backup without the software, you will be forced to wipe off your iPhone's data. This being said, the software provides a safer way to get your videos back.
People also read:
How to Fix iPhone is Disabled Connect to iTunes Error?
Completed Guide to iTunes Backup Recovery on Windows 10
Video Guide: How to Recover Video that Downloaded from Youtube
Don't need to worry if you deleted videos that downloaded from Youtube. Click this player below and watch how the FoneDog iOS Data Recovery work for you to restore them back!
Part 4. Conclusion
Since many videos on YouTube are copyrighted, you should only view them for personal use. Do not share them or pass it on as your own work. Remember, the maker of the video worked hard to create it. Attempting to profit from another person's work is illegal, and not to mention, unethical.
In case you lose other files aside from your videos, you can use FoneDog iOS Data Recovery too. Don't uninstall it yet. You may find it very useful in the future.