How to fix iPhone camera not focusing?
One of the most anticipated features in iPhone devices is its camera. The quality that this smartphone produces is just so good that sometimes it becomes a substitute for digital cameras. Whether a user wants to take a picture or a video, iPhone camera is the best alternative if a user does not own a digital camera itself.
However, just like any other smartphone, iPhone's camera fails sometimes. Though not likely to happen, there are still some cases from various users who experienced camera defaults such as iPhone camera not focusing.
Part 1. Why is Your iPhone Camera Not Focusing?
Why is your iPhone camera not focusing? What could be the possible reason and how should you fix this type of problem?Dealing with this type of problem is quite easy. On the other hand, you need to determine and understand first what caused your iPhone to fail this time even if it was fully working just moments ago.
The camera lens is in a loose position
The first reason this could happen is that your iPhone's camera lens is in a loose position. This most likely happens a lot when the device is hit with something. For example, it fell from your hand and dropped feet below, or you accidentally hit it on the floor when you were slipped in the bathroom, or anything else.
When a smartphone is hit with something so hard, whether it is an iPhone or an Android device, chances are the very first hardware to get affected is the camera. So, make sure to avoid your phone getting dropped or hit with something.
Software updates.
Next reason is after software updates. Most iPhone users who encountered this problem are using the earlier models such as iPhone 6 Plus, iPhone 5, iPhone 4, and any other model. The most logical reason for this problem to occur on those models is that the latest update does not entirely fit with these models.
Most updates nowadays are mostly for the latest versions of every gadget. Thus, if you own a little earlier version of an iPhone, it is quite normal for you to have this type of problem.
Part 2. How to Solve iPhone Camera Not Working Issue?
Now that you understand the reason for this problem, it is time to know the solution. Firstly, if the reason why your iPhone camera is not working is that of the first reason, it fell or it hit with something, then it is best for you to bring it to a technician.
Do not even think of solving this on your own most especially if you have no technical knowledge. When dealing with this, rely on the experts and let them do their magic. Go to Apple service centers and tell them your problem.
Or any service center you can find that you think you can trust.In case you the issue occurred after the software update, then there are several things you can do on your own. Just make sure to follow these steps carefully to fix the iPhone camera not focusing in no time.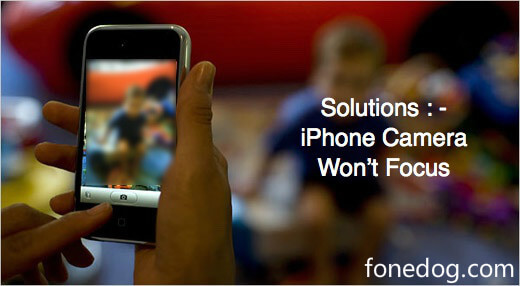 Method 1: Remove the iPhone Bumper Case
Sometimes, when the camera is on and the bumper case is attached to your phone, sometimes there are bumper cases that do not fit perfectly with the device. Thus, some part of the case might get caught by the camera. In conclusion, this results in the camera focusing on the bumper case instead of the subject of the picture which most of the times results in a blurry picture.
Method 2: Tap your iPhone
Gently tap the top part of the iPhone camera, on the rear camera lens end, using your palm. Many users say this method works, so it might be worth the try in order to repair iPhone camera not focusing issue.
Method 3: Lock the Autofocus
Every smartphone camera feature has an autofocus element so that the user does not have to manually focus the subject anymore, making it easier and quicker to take pictures. To lock the Autofocus, point your camera to a specific subject, then on the phone.
Tap the screen where the subject is located for a few seconds until a yellow pop-up box will appear. That yellow box is the AF/AE Lock, which is the one will enable you to lock the autofocus.
Method 4: Camera Lens must be cleared.
Inevitably, users accidentally touch the lens of their phones sometimes, leaving smudges or prints of their fingers, making the lens' view quite blurry or in some way, unpleasant.
This is the common reason why a picture comes out a blurry one. Try cleaning it gently with a soft cloth, or it is much better to use a micro-fiber cloth to clean the lens effectively, without damaging the lens.
Method 5: Force Close the Camera Application
Most of the times this problem comes from the camera app itself. It could be the result of the glitch, or when after the software update.
When this happens, simply tap the Home button twice to show the preview of the of the apps that are currently open. Then, swipe left to find the camera app, once you found the app, swipe up to close it.
Method 6: Restart Your Device
There are several cases that a device is acting up and it affects most of the device' functions. In this case, restart your iPhone and check if the camera is finally back to its original state. Restarting a mobile phone fixes bug issues and glitches most of the time.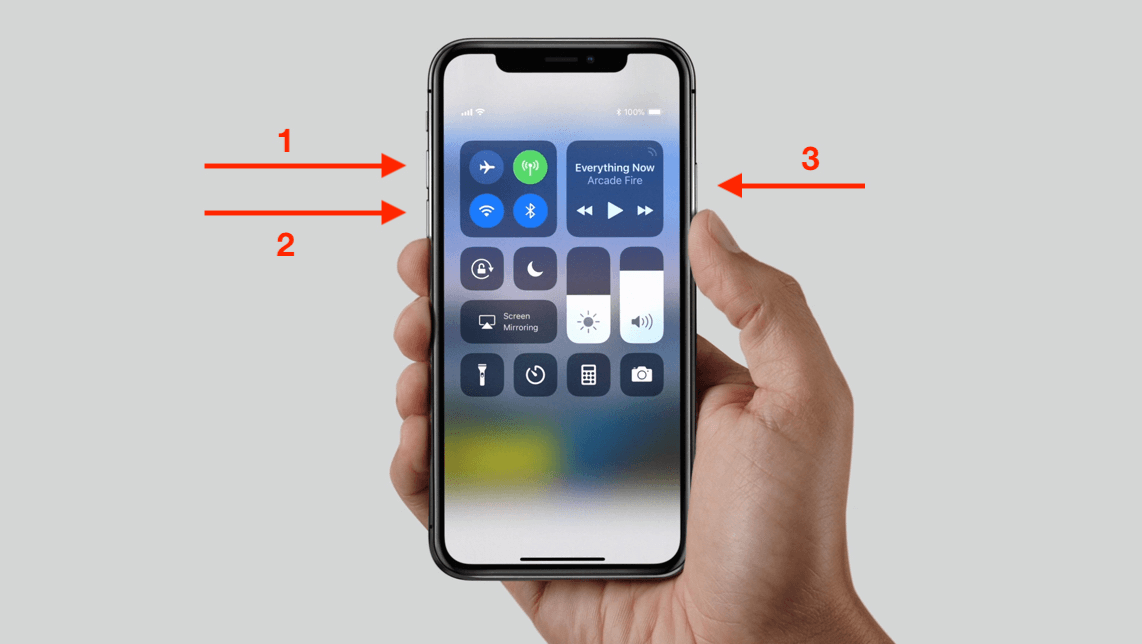 Method 7: Erase All Contents and Settings of your iPhone Device
There could be something on your device that makes the phone malfunction. For this reason, you might need to erase all contents and settings on your iPhone device to start fresh. Remember to back up important files that you want to keep as this method will wipe entirely your phone's data.
To erase all contents and settings on your iPhone device, follow the steps below:
Step 1: Go to Settings, scroll a bit until you see the General option.
Step 2: Once you see the General option, simply tap it.
Step 3: Under the General tab, you will find several options to click, however, just simply tap the last option, Reset.
Step 4: Under the Reset tab, tap Erase All Contents and Settings.
Step 5: You will be asked a passcode to confirm this action. Simply put your credentials and you are good to go.
Step 6: A pop-up will appear at the bottom part of the screen, tap Erase Phone.
This will then erase all your phone's data. When the process is complete, an on-screen guide will appear, it is as if your device is a brand new one. Just follow the guide and set up your device back again. Then check if the iPhone camera is not focusing or if it already is.

In case after doing all these methods and yet the iPhone camera is still not focusing, then this will be the time to use our recommended product. Fix this lingering bug using our iOS toolkit, which is effective in restoring the iOS System and removing issues from your iPhone.
Video Guide: How to Repair the Problem of iPhone Camera Not Focusing
Look here! This video guide shows how to fix the issue of iPhone camera doesn't work, so click and watch this video and you can know how to fix this problem by yourself.

Part 3. Restore iPhone's iOS System and Remove Glitches Via FoneDog iOS System Recovery
Step 1. Download and choose iOS System Recovery option
Look for the Fonedog Toolkit – iOS System Recovery on our official website. The program's size is only 30 MBs, so it will not cause you more than 5 minutes to download the software.
This tool will be used all throughout for this method so make sure to download and install this software on your computer before proceeding.
Connect your iPhone device to the computer and choose iOS System Recover to restore your iOS system and fix iPhone camera not focusing issue.
Launch the program and choose iOS System Recovery from the 3 choices given by the program. This is to refresh/restore your iOS System and fix bugs/glitches that is affecting your iPhone's camera.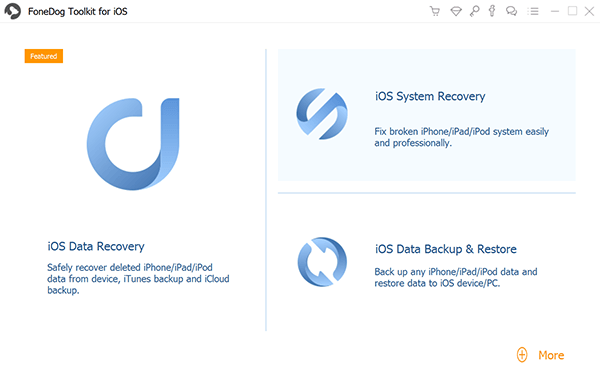 Step 2. Connect to a PC and Start scanning iPhone
Connect your iPhone device to the computer using a perfectly working cable. To avoid complications and repeating steps all over again, make sure to use a properly working cable and then you are good to go.
After choosing iOS System Recovery, you will be prompted to another page, and you will be asked to scan your phone's information.
This is for the program to find the correct firmware to download which will be used to fix the iPhone camera not focusing issue.
The program will scan the following information: serial number, device type, model number, and iOS version.
To begin scanning the device' information, simply tap Start from the program's interface.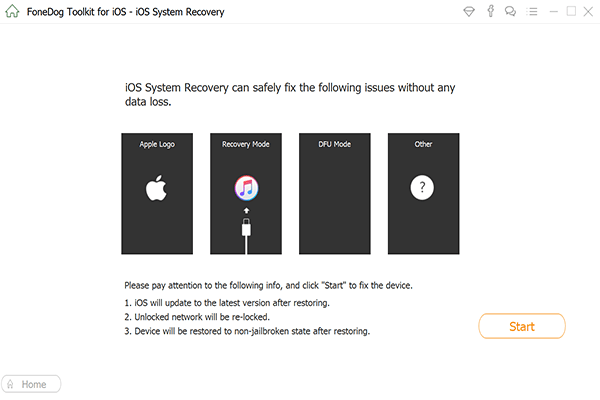 Step 3. Download the firmware scanned by the iOS System Recovery
Once the scan is finished, the firmware found by the program will then be displayed for you to download.
Check whether or not the information listed by the program is correct. If not, input them yourself before downloading the software.
Always remember that inaccurate information and firmware that you are going to download can hurt your device. It could potentially get bricked.
So, make sure to double every information before downloading.Once you are certain and are ready to download the firmware, just tap Download and wait for it to finish.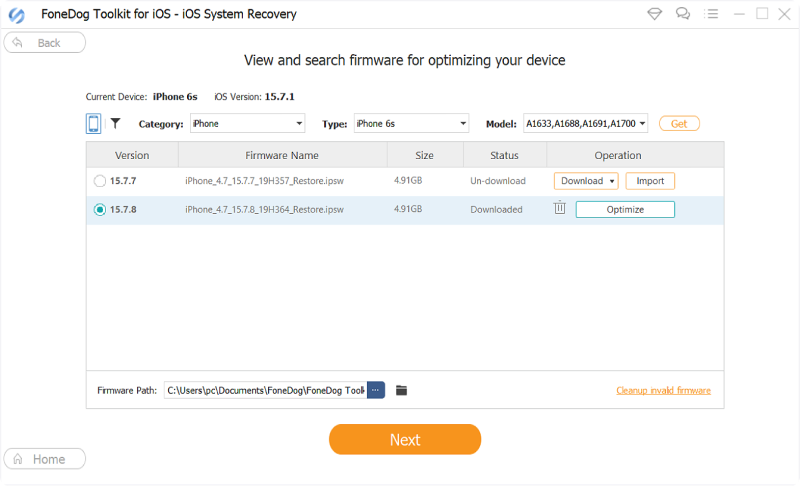 Step 4. The program will repair iPhone camera not focusing issue
Once the download is done, you can now start repairing your iOS system. Hit Repair and the program will start the process immediately.
When finished, you can now check your iPhone camera and verify if it is now working.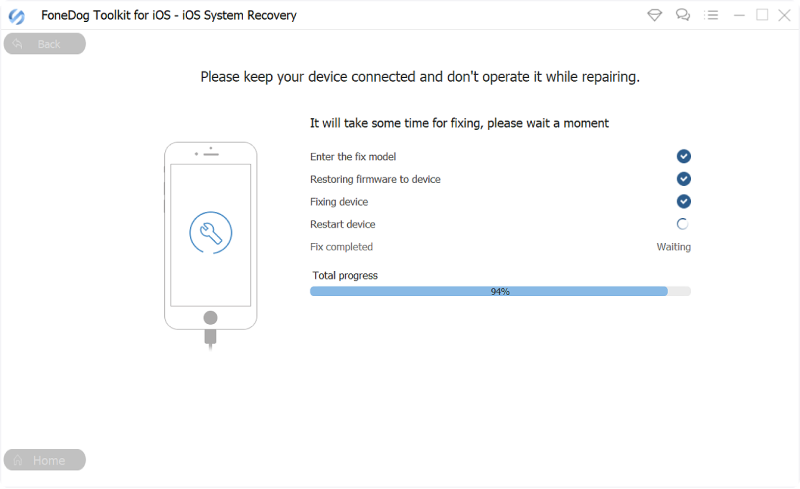 Here is a free download button for you to try which you can fix iPhone camera not focusing issue.
We hope one of the above solutions helped, which can fix iPhone camera not focusing issue. Share your thoughts with us on which one worked best for you.