"Help, I need to unlock my iPhone since all my stuff is in there but I forgot the iPhone passcode. What should I do if I forgot iPhone password? Thanks!"

If you have forgotten your iPhone password, it will let you can't use your device, you may wonder how to unlock iPhone passcode. So you can learn the solution from the following.
Part 1. What to Do When You Forgot iPhone Password?
It is so devastating when you realize that you have forgotten your phone password and you no longer have any access to it because your device says 'iPhone is disabled' or "iPad is disabled". When this happens, all you need to do is to completely wipe out the data from your phone and this is another headache.
Unless you have created backups then there are no other problems but if not, well it pretty much sums up the feeling of losing everything.
That is why having iTunes and iCloud backups is a great advantage especially in cases like this. You can still restore your data at any time when you lose them.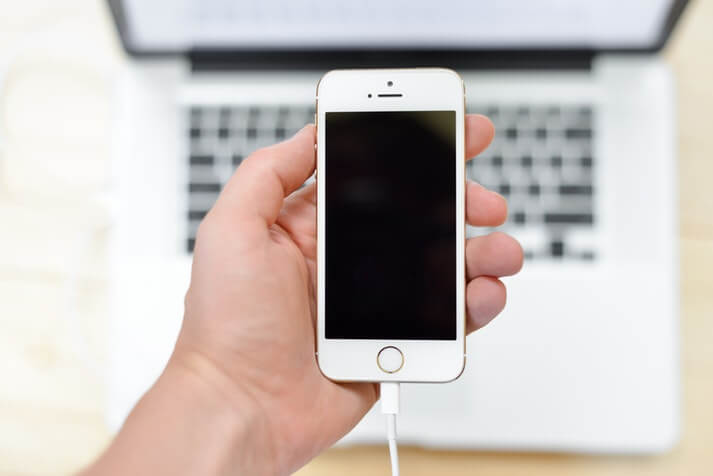 Forgot iPhone Password
Part 2. Solution 1: Unlock Your iPhone without Password Using iTunes
There are actually two ways to erase the iPhone data. The first is to erase the entire contents via iTunes. If you have also used iTunes as your backup source then you can easily restore the files right after. Here's how to erase phone data on iTunes when you forgot iPhone password:
Retrieve iPhone forgot Passcode
Connect the iPhone using a lightning cable to the computer
Launch iTunes
Wait until iTunes will sync and backup the device
After the backup is completed, click 'Restore iPhone'
Click on 'Restore from iTunes backup' on the Setup screen while restoring
Click on the iPhone icon on iTunes and then find the most relevant backup or the most recent one
Wait until the process is finished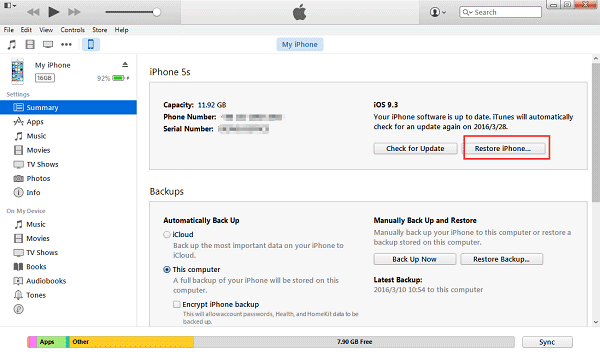 Retrieve iPhone Forgot Passcode
The second way to erase the iPhone is by going into Recovery mode. If you connected the iPhone to iTunes and still asking for a passcode then perform deletion via recovery mode. To enter into recovery when you forgot iPhone password, follow these:
Reset iPhone Forgot Password
Connect iPhone to the computer and launch iTunes.
Force restart the device once connected.
For iPhone X, 8 and 8Plus: Quickly press and release the Volume Up button. Press and quickly release Volume Down button. Press and hold the Side button until you see the recovery mode screen.
For iPhone 7 and 7Plus: Press and hold the buttons Side and Volume Down, keep holding them until you see the recovery mode screen
For iPhone 6 or earlier + iPad and iPod Touch: Press the Home + Top (or Side) buttons until you see the recovery mode screen
Choose Restore when you see the popup window asking you to Update or Restore. This will let the iTunes download the compatible iOS version on your device. This process may take a while but if more than 15 minutes and the iPhone exits Recovery mode then you need to repeat the steps above.
Wait until the entire process is finished. After which you may now set up the device.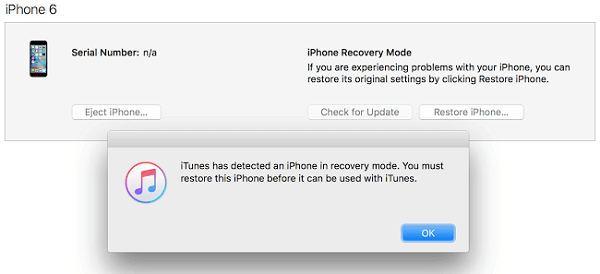 Put iPhone in Recovery Mode
This will now let you set up the entire iPhone again by restoring from your backups. However, this may lead to further data loss most especially on existing and current phone contents which are not yet backed up.
Best Part?
Find out how to safely unlock the Apple device when you forgot iPhone password in the next part of this article.
Part3. Use FoneDog Toolkit When You Forgot iPhone Passcode
FoneDog Toolkit – iOS System Recovery, which conveniently repairs all the system issues without the need for phone experts has the complete and safest solution for iOS system issues like forgotten passwords, freezing, crashing, stuck on recovery mode, and many more.
FoneDog Toolkit – iOS System Recovery can easily unlock the iPhone password without using iTunes. Follow these tutorials on how to fix forgot iPhone password issue:
Step1: Launch FoneDog Toolkit – iOS System Recovery and Connect iPhone
Launch FoneDog Toolkit – iOS System Recovery on the computer and then connect the iOS device using an original USB cable. On the main menu of the program click on iOS System Recovery, choose the exact issue being experiences and then click 'Start' to continue.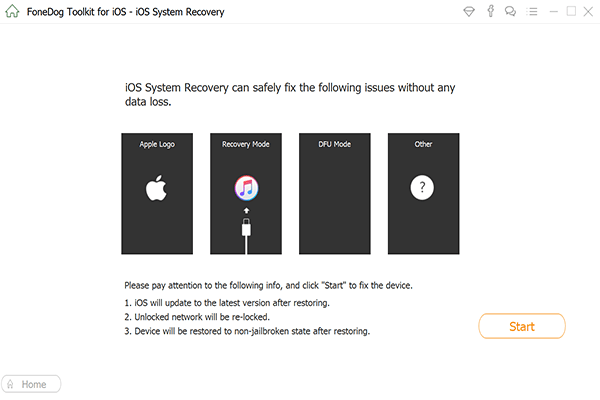 Launch Foedog Toolkit--Step1
Step2: Enter DFU Mode
Next is to enter the DFU mode by pressing and hold the Home + Sleep/Wake button for about 10 seconds. Let go of the Sleep/Wake button while holding still the Home button until the message "iTunes has detected an iPhone in recovery mode. You must restore this iPhone before it can be used with iTunes." After entering DFU mode, proceed to the next steps.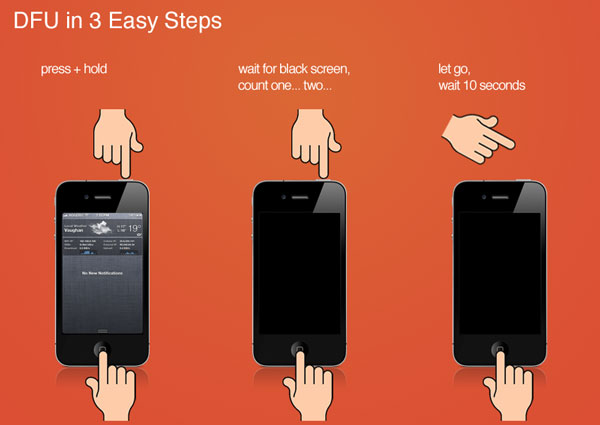 Enter DFU Mode--Step2
Step3: Enter Device Information
The next step is to enter the make and model of the iPhone in order for the program to download the correct firmware package. Click 'Repair' and wait until the firmware package has been completely downloaded.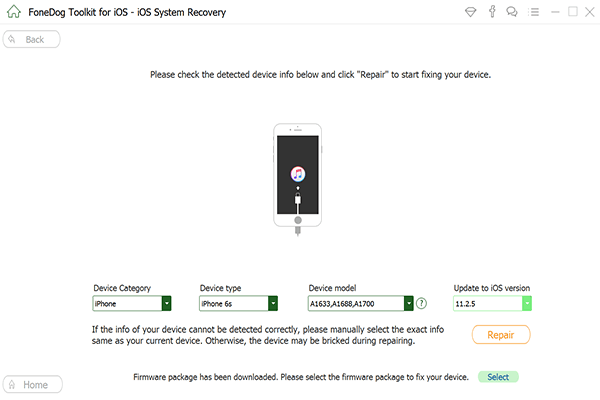 Enter Device Information--Step3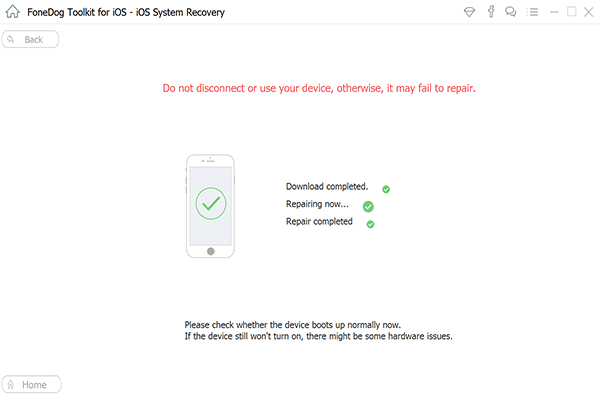 Wait Until Process is Complete--Step4
Part 4. Use Find My iPhone when Forgot Apple Passcode
Another possible way to erase the iPhone in order to remove the password on the device is to use the 'Find my iPhone' settings. This will help you bypass forgot iPhone password and move on to setting up the device.
Follow these guides below:
Log in to iCloud from a browser
Under 'All Devices' choose your device and then click on 'Erase iPhone'. This will wipe out all the phone data
Setup the iPhone again using your iCloud backup.
Video Guide: What to Do If You Forgot iPhone Password
As much as possible, we don't recommend that you forget your password or passcode most of the time. You can create easy to remember passwords but not too obvious as well. However, if needed and you don't have any other choices because you forgot iPhone passcode, then we suggest that you use the one-stop solution which is to use the program FoneDog Toolkit – iOS System Recovery.
With this software, it will completely wipe out all the phone information in order to bypass the passcode or the device password by going into DFU mode and re-downloading the compatible iOS version on your device. After erasing the device information, you can now setup the iPhone by using the contents of your iTunes or iCloud backups.
Most of all, we hope we have helped. If you have any comments, any questions, any advice you want to share, we would be very happy to hear from you.