"How do you unlock iPhone, is it legal to do it?"
If you buy a new iPhone with a two-year contract from a carrier, the device is locked into the exclusivity of its agreement. However, you are allowed to unlock iPhone so you can use it with another SIM card from different carriers once you have paid off all the necessary fees associated with your account or if the account is in good standing. It is often called: SIM-free or contract-free devices.
Part 1. Why Do You Need to Unlock Your iPhone?Part 2. How to Unlock Your iPhone DevicesPart 3. How to Understand If the Unlock iPhone Really WorkedPart 4. SIM-free iPhone 7 Now AvailablePart 5. Recommendation
People Also ReadBest 2 ways to teach you how to unlock disable an iPhoneIs iPhone Disabled? How to Unlock iPhone Device?
Part 1. Why Do You Need to Unlock Your iPhone?
Every iOS user has their own reasons why they want to unlock iPhone. The most common so far is traveling abroad or out of the country. If for example you are planning a vacation in Europe and you got a locked iPhone to a US-based carrier and don't want to use roaming services, you can request for unlocking.
Previously, there are certain criteria that every carrier has imposed on their consumers especially in terms of unlocking iPhone devices.
Like for example, you have to complete their two-year period before you can unlock the phone but couple years ago, President Obama signed a law that made unlocking your smartphones free and legal as long as your account is in good standing and you request for it.
Part 2. How to Unlock Your iPhone Devices
Since there are no more contracts after the law was passed and you purchased an iPhone recently, most probably it is already unlocked. However, you have to make sure that your current carrier is offering to unlock iOS devices.
The IMEI or International Mobile Equipment Identity is a unique 15-digit serial numbers that every GSM use. All service networks can easily identify stolen devices by tracking down the IMEI number since there are no duplicates.
So IMEI is the main string that locks your device to your network and is the same requirement that you need to do before your iPhone can be unlocked. Here's what to do to unlock iPhone: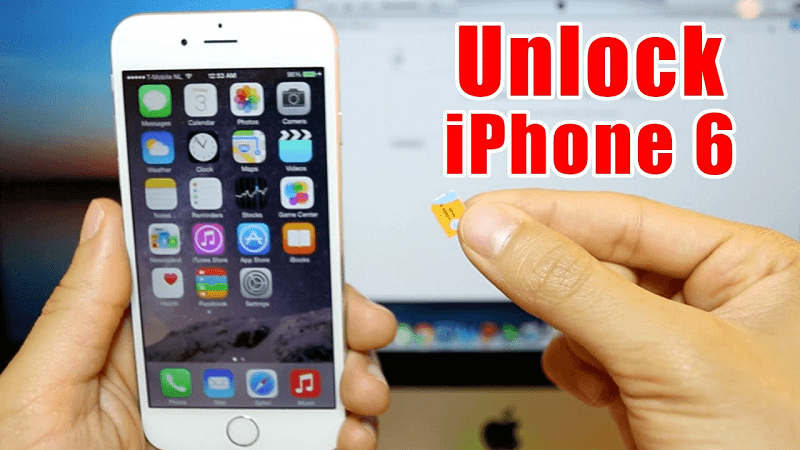 Option 1. Service Provider Unlock
Contact your service provider
You need to contact your carrier's customer service or check their options to unlock iPhone. Some actually offer online unlocking services like AT&T. Upon calling customer service, be ready with all the needed verification details such as the Account name, number, SSN, IMEI, and other important information. If you don't know your iPhone's IMEI number, you can go to Settings> General>About>IMEI or you can enter *#06# on your dialer and the IMEI numbers will show.
Request for iPhone unlocking. There are carrier requirements before you can unlock the device. You must meet all the mentioned prerequisites.
Once your carrier approves your unlock request, you can now start inserting a different SIM card.
If you have the different SIM card ready, insert it on the iPhone and set up the device again.
If you don't have a different SIM card yet, make sure you have made all the necessary backups. After you have secured your backup, you need to erase all content and settings to clean the device. After the cleanup, you can now restore your iPhone from the recent backup you made.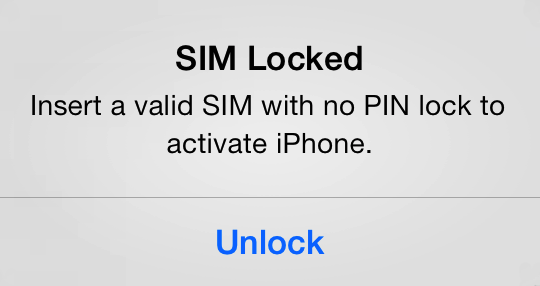 If you encounter an error mid-way of your SIM card insertion, usually this error: "The SIM card inserted in this iPhone does not appear to be supported. Only compatible SIM cards from a supported carrier may be used to activate iPhone. Please insert the SIM card that came with your iPhone or visits a supported carrier store."You need to do the following:
Restore your iPhone to its default settings.
Contact service provider to make sure that the unlock iPhone request was approved and processed.
Restore from backup when done.

Option 2. Third Party Tools
The easiest way to unlock iPhone is to use third-party IMEI unlock services. There are a lot of IMEI unlocking services available online but most of them come at a cost.
This can be the faster alternative rather than waiting for your service provider to complete the process which may take 24 hours to a maximum of 5 days. You can verify from iPhone Wiki if the sites you are looking at are valid or fake.
Part 3. How to Understand If the Unlock iPhone Really Worked
If you have requested your service provider for an IMEI unlock iPhone, it will be processed within 24 hours minimum to a maximum of 5 days regardless of any issues. You can call customer service back for a status follow up.
If you also received a confirmation message from your service provider about your request, it means that your unlock iPhone request was approved. This is the time that you can insert a different SIM card and set up the iPhone.
Remember that before you do the unlock iPhone request, you need to create backups for all your device contents like apps, messages, photos, and much more. You can set your backup to either iTunes or iCloud for easier restore options.
Part 4. SIM-free iPhone 7 Now Available
To better save your time, energy, and efforts, you can just go ahead and purchase SIM-free iPhone 7 and 7 Plus. Apple started selling unlocked, SIM-free iPhone 7 and 7 plus devices on their online store.
These devices offer to unlock iPhone already since it does not have a SIM card, you can roam internationally to over 200 countries as long as it supports GSM or CDMA networks and even LTE to countries that are LTE-supported.
Part 5. Recommendation
iPhone for a variety of reasons is by far the most flexible and durable Smartphone ever created. However, it has vulnerabilities as well especially when you are experiencing technical issues like software or hardware. IOS is the most stable operating system but has its own sets of downsides too.
So to better help you get over these issues confidently, you can seal the deal by using FoneDog iOS Toolkit. This program was developed and designed for all iOS devices like iPhone, iPad, and iPod Touch. It helps resolve all unwanted issues like iTunes error 9 codes, freezing, white screen, and so much more FoneDog iOS Data Recovery also recovers lost or deleted photos, contact, call history, videos, and much more important phone content.