If you encounter Hotmail not working on iPhone problems, then you can simply remove the account and re-add.
There are still a lot of people that own a hotmail.com email even though it has been long redirected to outlook.live.com. Hotmail is the first-ever public webmail that became accessible from a web browser. It is packed with all the essential features that most email providers offer such as Calendars, Contact, Events, Email Organization, and more.
It was in 2011 when Hotmail was phased out and a year later was replaced by Microsoft's Outlook.com. And in 2013, Hotmail was completely shut off.
Although you still use your @hotmail.com email address, it will, however, redirect to outlook.live.com. Microsoft has migrated over 300 million users. Currently, there have been alarming reports about Hotmail not working on iPhones.
This issue can be caused by incorrect login details, wrong email configurations, and even an iOS update. It is annoying when you found out that you are unable to access and manage your email quickly on your iPhone even when you have not made major changes.
Find out how to fix the Hotmail not working on the iPhone in this new article.
Part 1. What Are the Possible Causes of Hotmail Not Working on the iPhone?Part 2. 4 Solutions on How to Fix Hotmail Not Working On the iPhonePart 3. The Ultimate Solution to Fix Hotmail not Working on iPhonePart 4. Summary
Part 1. What Are the Possible Causes of Hotmail Not Working on the iPhone?
It's hard to imagine a world without email. But, it's even more difficult to experience having an email but it's not working. When you say Hotmail is not working on iPhone, it does not directly mean that there is something wrong with Hotmail because, technically, it no longer exists.
There could be three major causes why this is happening.
There is an issue with your iPhone
Your host email is causing the problem
With this, the troubleshooting will go around these three major possible causes. And, before we dig into fixing your email, first, you have to make sure that you are able to sign in to Outlook.live.com!
If you can sign in to the web browser version, then great, we can cut down the troubleshooting within your iPhone. Follow the 4 solutions on how to fix Hotmail not working on iPhone.
Part 2. 4 Solutions on How to Fix Hotmail Not Working On the iPhone
Diagnosing the exact issue is the next you should do. Try to get down to the root cause.
Are you able to log in to your Hotmail via the Mail for iOS apps?
Is your email not syncing?
Are you not getting new emails?
Did you recently change your Microsoft password?
Solution 1. Check Mail Days to Sync Settings
If you are having syncing issues with your Hotmail, then all you have to do is to change the Check Mail Days to Sync on the iPhone.
Here's how:
Open Settings on your iPhone
Go to Passwords & Accounts
Tap on your Hotmail account
Find and select Mail Days to Sync
Tap No Limit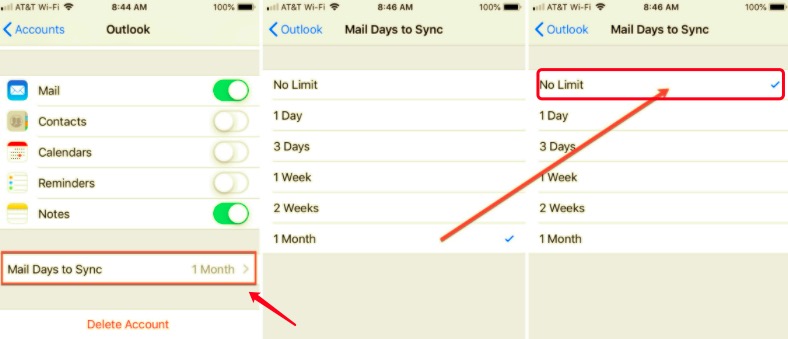 You will now receive all your emails daily.
Solution 2. Remove and Re-add Hotmail Account on iPhone
When encountering the Hotmail not working on iPhone issue, you can simply remove the account and re-add. This will not erase your data but rather remove the link between your email and your device.
All your mails will be intact once you sign in back to your account. Follow these steps to remove and re-add your Hotmail account:
Head over to your Settings
Tap Mail, Contacts, Calendars option
Choose your Hotmail account
Select Delete Account
Reconfirm the request by tapping Delete from my iPhone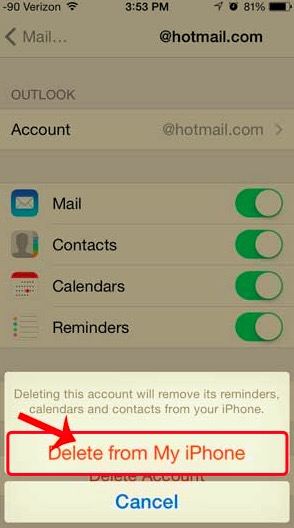 After deleting your Hotmail, re-add it by making sure you got all the details correctly. Here's how:
Go back to Settings
Tap Accounts & Passwords
Select Add Account and tap the Outlook.com logo
Enter your full Hotmail address. Tap Next
Type in the password and select Sign in
Tap Yes on the Outlook permission screen
Turn on the Mail on the sync screen. You can also turn on other features such as Contacts, Reminders, Notes, and Calendars.
Go back to the Accounts & Passwords screen
Tap Fetch New Data
Toggle the Push bar on at the top of the screen
Tap Outlook and choose Push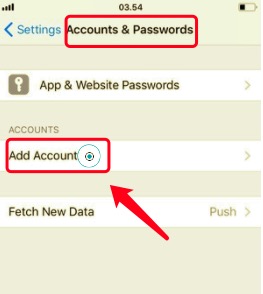 Your Hotmail is now ready. Check to see if it's working perfectly now.
Solution 3. Check the Fetch New Data Settings
When you meet the Hotmail not working on iPhone issue, if you haven't turned on the Fetch New Data on the iPhone, then probably you don't receive any mail notifications.
You can always change it to receive your email notifications. Follow these:
Open Settings and tap Passwords & Accounts
Tap Fetch New Data
Select the most suitable option: Automatically, Manually, or set a schedule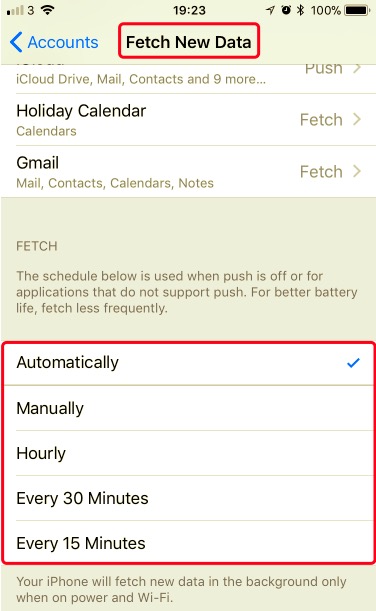 Now check if your Hotmail is now working.
Solution 4. Update your iOS version
When nothing from the settings seems to fix your Hotmail that is not working on iPhone, then proceed with troubleshooting the software.
To fix various issues on your iPhone, updating its iOS would definitely solve all these. You can update your iOS version by heading to:
Settings
Tap General and then tap Software Update
Follow the onscreen instruction to download and install the update if it is available
After updating your iOS software, all the bugs that could be causing your Mail app some issues to not allow Hotmail to work will be gone.
Part 3. The Ultimate Solution to Fix Hotmail not Working on iPhone
You can get back and manage your Hotmail sooner if you use professional software. Having a reliable tool handy is amazing especially when there are unexpected issues that would spark anytime you are using your iPhone.
FoneDog iOS System Recovery keeps all your troubles at bay and ensures that your iOS is working smoothly. This software is able to fix various issues on the iPhone and iPad like the following:
iPhone stuck in recovery mode
iTunes error code
Apple logo
Black/Blue/Red Screen
iPhone Keeps Restarting
And iPhone apps not working (due to system errors)
iOS System Recovery Fix with various iOS system issues like recovery mode, DFU mode, white screen looping on start, etc. Fix your iOS device to normal from white Apple logo, black screen, blue screen, red screen. Only fix your iOS to normal, no data loss at all. Fix iTunes Error 3600, Error 9, Error 14 and various iPhone Error codes Unfrozen your iPhone, iPad and iPod touch. Free Download Free Download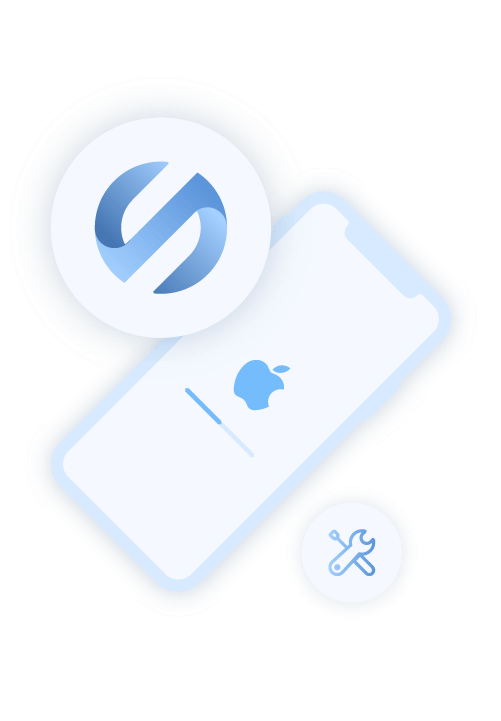 What's great about this software is that it can easily detect if your device needs to be fixed or not by simply connecting your iPhone to the computer, plus, it repairs your iPhone without any fear of data loss.
Here's how it works:
Click iOS System Recovery from the main menu after successfully downloading and installing the software.
Choose the issue you are having or click Start to let the software scan if your iPhone needs repair or not
Next, is to download the iOS firmware. Click the Download button beside the most current version you use
Wait for the repair to be completed. The process may take a while depending on the severity of your issue.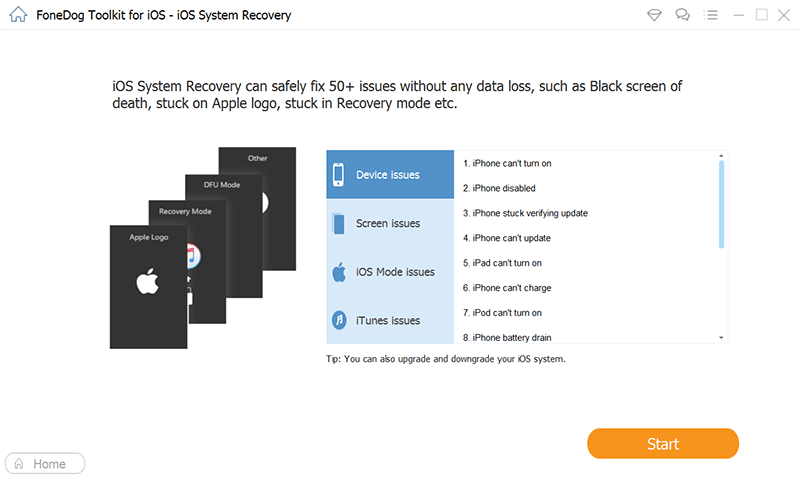 Keep your device connected while the repair is still ongoing. Avoid using your phone while troubleshooting. FoneDog iOS System Recovery will notify you if the troubleshooting is completed and safe to remove.
People Also Read[Solved] A Guide To Hotmail Email Recovery in 2020 How to Resolve Error on Outlook App Keeps Crashing
Part 4. Summary
Emailing is already a part of our lives and we couldn't imagine technology without it. It's pretty much one of the first modes of digital communications before social media took the limelight. And Hotmail is one of the pioneers when it comes to being offered to public browsers.
But email is not always perfect. There are issues that would arise especially when there is an incompatibility between your mail client and server. In today's article guide, you have just learned how to fix Hotmail not working on iPhone issue using 4 applicable methods.
However, the ultimate solution to get your Hotmail working again is to use FoneDog iOS System Recovery. This software fixes any kind of iOS system and iOS-related issues in no time!