By Nathan E. Malpass, Last updated: August 27, 2019
Have you ever confused about how to check the status of your Mac? Then, how about cleaning unnecessary photos or emails on your Mac? How to quickly uninstall applications on Mac? What to do to find out similar photos and duplicate finders...
Indeed, plenty of questions and problems occur when you use your Mac. Take it easy, PowerMyMac will erase all the question marks ??? in your mind when using Mac. It is ONE comprehensive software for you to check the status of your Mac, easily clean the photos you want or uninstall applications on Mac, or remove browsers' histories, or...
Let us see how to register PowerMyMac, the powerful Mac helper!
( The following images are shown under the dark mode on Mac. )
How to Register PowerMyMac
Step 1. Download and Install PowerMyMac
Before registering PowerMyMac, you are supposed to download and install PowerMyMac on your Mac first.
Step 2. Launch PowerMyMac
Then, launch PowerMyMac on your Mac. Since you have been on the home page of PowerMyMac, you will see a notice about PowerMyMac. It is free for you to clean 500 MB. If you are willing to get more rights to clean your files, you can press the Purchase button in red.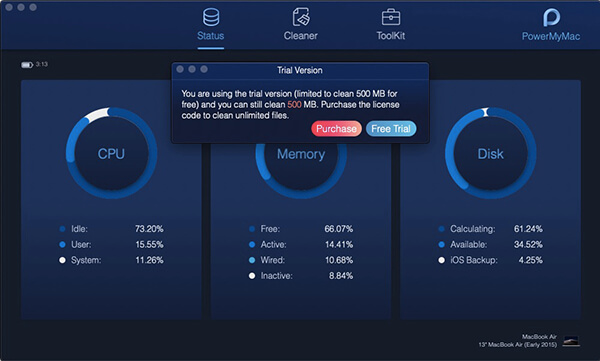 Note: After you successfully purchase, you will receive an email with a license code. Please be not worried about the security problem during the purchase because your privacy are protected.
Step 3. Enter the Registration Page
Go to the top-left side on the screen, choose Purchase> Register to enter the registration page.

Step 4. Fill in Your Email
Later, a pop-up window turns up. You need to fill in some of your information to finish registration. Please type your email address in the corresponding column.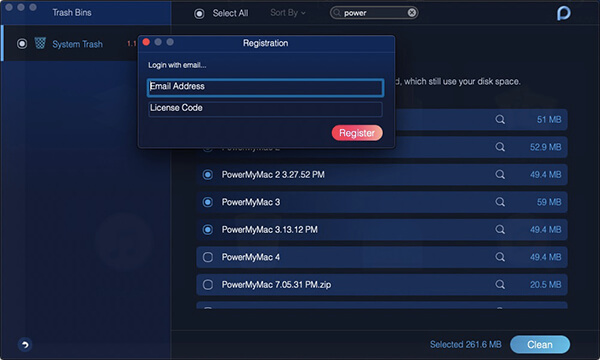 Step 5. Fill in Your License Code
In the second column, you need to fill in the license code in the email you received after the purchase. You can copy the code with the hotkey Command + C and then paste it with Command + V.
Attention: If the license code is incorrect, the message "Wrong license code!" will present.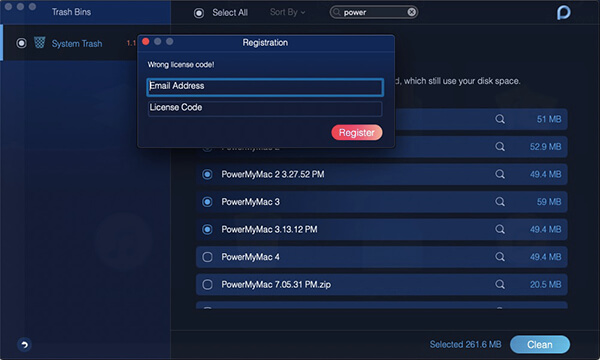 Step 6. Registration Done
After filling the email address and the license code respectively in columns, you are successful in registration. Press the OK button to exit the registration.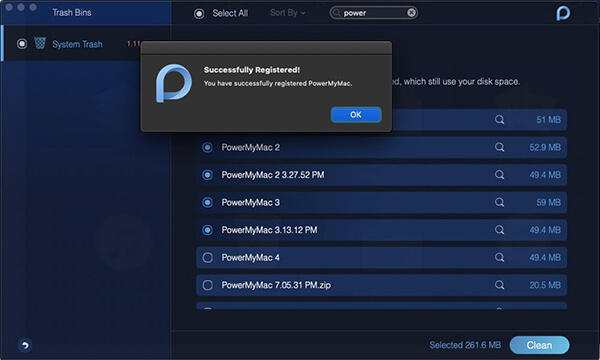 This is the complete guide to register PowerMyMac. If any question, please at ease to contact us. At last, thanks for your support and hope you would have a better experience on your Mac with the help of PowerMyMac.