By Nathan E. Malpass, Last updated: June 8, 2021
With the rave on images nowadays, everybody is trying to look their best on photos. Everyone wants to capture the best landscape and the best moments. That's why the term "Instagram-worthy" has become so popular – a great photo means a lot to everybody.
If you're making your photo look great, then you're looking for an app to remove unwanted objects from photo. This can help you remove things from the background. Or, it can help you remove a pimple from your face.
Usually, tools within the app are used for this. That's why we've come up with a list of applications on iOS and Android which you can use to remove objects you don't want from your images. In this way, you can get the most appealing image for your business or even personal social media accounts. IIf you want to transfer the photo after editing it, you can click the link to view the transfer method, which are photo transmission in Android system and photo transmission in IOS system.
Part 1. What Are Photo Retouching Or Editing Apps? Part 2. App To Remove Unwanted Objects From Photo: A Comprehensive List For iOSPart 3. App To Remove Unwanted Objects From Photo: A Comprehensive List For Android
Part 1. What Are Photo Retouching Or Editing Apps?
Photo retouching or editing applications are software developed to edit pictures using your mobile device. For businesses, these mean they can create great visual displays as a marketing strategy. You can create stunning photos of your products or services in a professional way just by using your smartphone or tablet.
Photo editing or retouching apps can have a variety of features. For instance, you can add filters, you can crop photos, you can use it to control shutter speed, and you can even add filters. There are photo editing apps that even allow you to make collages. Automatic settings for different scenes can be created as well.
If you're looking for an app to remove unwanted objects from photo files, then you definitely need to take advantage of photo editing applications. They can help you to easily remove objects you don't need in a picture – whether it be a background object or something in the middle of the main item being focused on.
Photo retouching apps used on mobile devices are not only for personal use. They can also be used for businesses. With smartpens all around us, editing photos with tablets are easier. That's why image enhancing applications have become popular.
Part 2. App To Remove Unwanted Objects From Photo: A Comprehensive List For iOS
We'll give you five different applications for use to retouch your photos on iOS devices. This list can be seen below:
1. TouchRetouch
This is an excellent application for photo retouching and is used by a lot of enthusiasts out there. There are four different categories of editing tools for this app, quick repair, clone stamp, line removal, and object removal.
Quick repair enables you to make tiny, fast fixes one step at a time. Clone stamp allows you to choose one part or section of your image. You can use this selection and brush it over other areas of the photo. It's similar to that of copying and pasting one area to another. It will match the selected area and is typically more subtle.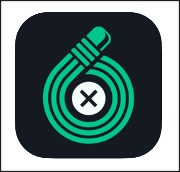 Line removal, on the other hand, helps you remove power lines, fences, and other straight objects on your photo to eliminate them. This is done by swiping motions. Finally, object removal is the tool for this app to remove unwanted objects from photo. Multiple objects can be deleted if you wish. TouchRetouch is available on App Store for a small price.
2. Snapseed
This is a multi-purpose photo editing tool created by Google. It has a huge selection of varying tools that can be useful for different purposes. You can even get it on the App Store for free, unlike other tools that are paid.
If you wish to delete small objects such as tiny dust or a pimple on your object, then this is the one for you. However, if you're in for deleting larger objects, it can be difficult to use. The healing brush makes the image less attractive if you used it for bigger items in the photo.
Still, Snapseed provides the "Undo" button for you to remove any recent changes you've made to the photo. Advanced tools for healing are not available in this app. For instance, there's no lasso or clone stamp.
However, it still has a multitude of other great tools to use. You can add text, rotate, crop, create a lens blur, and make a glamour glow. You can add a lot of filters to your images. Plus, it allows you to correct portrait poses based on 3D models.
3. Pixelmator
This is a great app and a usual alternative to Photoshop. It has a multitude of amazing editing tools. Plus, the repair tool for this app is a great way to remove unwanted items within your images. This app to remove unwanted objects from photo also has a clone stamp.
The clone stamp allows you to copy certain sections of your photo and brush this copied area into another part of the image. Thus, you can relive the most exciting parts of your photo all throughout the entire canvas to make it more attractive.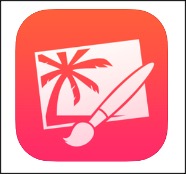 Pixelmator is a great app for artists, graphic designers, and professional photographers. You can get it on the App Store for less than $5.00. Plus, it supports layer-based images allowing you to enhance, sketch, and touch up images. It has a high rating on the App Store of about 4.4 out of 5.0. And the reviews are impressively good.
4. Adobe Photoshop Fix
Similar to TouchRetouch, Adobe Photoshop Fix is a tool dedicated to retouching your images. As you all know, Adobe is a huge brand when it comes to editing photos. And you can experience it with their app for iOS. It supports Android devices as well.
Adobe Photoshop Fix and TouchRetouch are two of my best tools if you want an app to remove unwanted objects from photo. Adjusting the hardness and size of the spot heal is possible. Plus, you can use it to brush over elements you don't want. A clone stamp and a patch tool are also available.
The smooth tool allows you to sharpen or smoothen landscapes, skin, and other types of content. You can use the app to adjust control exposure, vignettes, saturation, and contrast. The blur tool allows you to defocus on certain areas of the image.
Adobe Photoshop Fix is available for both Android and iOS devices. Plus, they come for free. However, you can also make in-app purchases within it to get more features for your photo editing tool.
5. Enlight Photofox: Digital Art
This photo editing tool has multiple purposes. However, it's not the best app to remove unwanted objects from photo. Still, it's still a useful app with its heal tool. It even has a patch tool that is like that of a clone stamp.
Enlight combines Photoshop-like tools with that filters in order to provide basic editing features. Although its heal tool is a bit better than the one found in Snapseed, it's kind of awkward to manipulate.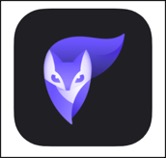 Instead of brushing over your image to remove unwanted objects, a circular window pops up. This will be placed on top of an element and resized to fit your needs. The bad thing about this healing tool is it doesn't match the exact object you wish to remove. Plus, the effects are similar to that of a blur.
Unless you're removing a small item on your image, the effect can be unappealing to look at. The patch tool is slightly better to utilize for this purpose. Enlight Photofox can be grabbed at the App Store for free. However, it does provide in-app purchases for additional features and capabilities.
Part 3. App To Remove Unwanted Objects From Photo: A Comprehensive List For Android
Now, after we've gone through different iOS apps, we'll move on to the list for an Android app to remove unwanted objects from photos. Take a look at these below:
1. Remove Object: Erase Unwanted Content From Photo
This tool is dedicated to removing objects from images. It helps erase particular sections of photos and enhance them to look like they're captured from DSLRs. Clone and selection tools can be accessed from the app in order to make changes you'd like to the image.
The selection tool allows you to choose a certain portion of the photo. On the other hand, the clone tool is similar to a clone stamp – it enables users to copy one portion of the image and paste it into another section.
The advanced brush feature can be used to draw over items you do not want. You can simply tap on the "Start" button in order to delete the part that was highlighted immediately. Features of Remove Object include modifying hardness, opacity, and size of stamp and eraser tools.
The brush and lasso tool is the feature of the app to remove unwanted objects from photo. Its blemish tool can be used to remove photo blemishes easily. This app is totally free on the Google Play Store but contains advertisements.
2. YouCam Perfect
This app is free from the Google Play Store and can be used by Android users. It contains advertisements and also offers in-app purchases within it. It enables you to remove objects in a quick manner through its simple interface.
Everybody, even without a design background, can use this app to remove unwanted objects from photo. Plus, if you're having difficulties with using the software, there are online tutorials that are very easy to comprehend.
Creative tools for editing are included in the app as well. These involve rotating, cropping, background blurring, and putting in filters. When your image is now ready, you can instantly share it on social media channels such as Facebook and Instagram. This can be done directly from the app.
3. PixelRetouch
PixelRetouch is an excellent app to help you get rid of unwanted sections on pictures. You simply use the Object Removal tool at the bottom of the interface. And then, you draw over the element you don't want.
The brush and lasso tools enable you to customize the size of your object selection. Once you have selected a particular portion of the image, you can press the "Go" button. After this, the portion you have selected will be deleted instantly.
PixelRetouch allows you to remove telephone posts, power lines, wires, and other straight elements from photos. Scratches, both straight and curved, can be removed as well. Photobombers can instantly be deleted with PixelRetouch. The same goes for pimples and other skin blemishes. This tool can be grabbed for free in the Google Play Store. It contains advertisements but is not that intrusive.
4. TouchRemove
You use it to choose particular photos within your Gallery and then delete undesired objects from it immediately. Go to the option labeled "Remove" and then select "Pen" under it. Simply draw or tap over unwanted elements. Once you are finished with the selection, press the "Tick" button to immediately remove the element from the image.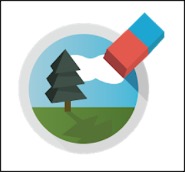 The clone tool allows you to duplicate objects if you wish. Plus, selfies can be improved by removing skin blemishes such as pimples. Other elements that can be removed from pictures include stains and scratches.
Precise selection of sections can be done with its zoom feature. Plus, quick masking is possible with the lasso tool. TouchRemove is available for free in the Google Play Store. It doesn't contain any ads or in-app purchases.
People Also ReadUseful Methods of How to Transfer Android Contacts to iPhone3 Ways on How to Move Music to iCloud Storage
We have given you the ultimate list of app to remove unwanted objects from photo. This list contains five different apps for iOS devices and four different apps for Android devices. Each app has its own features, pros, and cons.
As such, you must choose the best one you can manipulate in order to remove unwanted elements within images. Try out each app on your iPhone or Android device and check out which is the easiest to use.
With these tools, you can easily enhance your photos and make them worthy of showcasing your personal life. Plus, they can also be used for businesses. Download these apps now to make sure you get photos worthy of being posted.