By Nathan E. Malpass, Last updated: August 11, 2021
The Facebook-owned mobile messaging giant App, WhatsApp has recently used a strong message of warning to its 2 billion users against using WhatsApp GB all over the world.
This warning comes as no surprise as several WhatsApp clone applications have surfaced over the years, since WhatsApp official launch in 2009.
Part 1. What is GB WhatsApp?Part 2. GB WhatsApp FeaturesPart 3. WhatsApp's Strong Warning Against Use of GB WhatsApp Part 4. WhatsApp Denounces Security Concerns on The Use of GB WhatsApp Part 5. GB WhatsApp users To Be Banned By WhatsApp
Part 1. What is GB WhatsApp?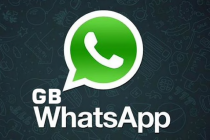 GB WhatsApp is a clone version of the original social messaging application. In fact, it is a completely different application and it has allowed third-party developers to create a clone App which definitely bears a striking resemblance to the original WhatsApp Aplication. And this similarity in looks is the main reason why the clone App has gained such popularity among messaging applications users globally. The original WhatsApp users often think that GB WhatsApp is the newest version of WhatsApp that they are already using. It uses text messages, video and audio calls, and when you watch closely, its logo and visuals are very close to the original WhatsApp. Similar to WhatsApp Plus, another altered version of WhatsApp, it mimics the original WhatsApp application and claims to offer some additional features not available on the world's more popular messaging App.
Part 2. GB WhatsApp Features
The clone application offers a lengthy list of additional features that users of the original WhatsApp cannot have access to, according to them. If we listen to GB WhatsApp, their new and unmatched features are:
- Unlike real WhatsApp, you can send 90 pixels to all your close friends with the great GBWhatsApp for iOS.
-GB is another new iPhone feature for WhatsApp, allowing you to call other users without having to play the name and time.
- Make the most of the design lines, cover, font style, and various features in the app that are better integrated with Android via iOS. To do this, you need to download the fashion APK to replace the original version of WhatsApp. However, it is important to note that the modes do not update as quickly as the official version.
-In order for the APK to be properly installed on your mobile device, it must have at least the Android 4.0.3 operating system.
-With the "Delete message" option you can confirm that the messages were canceled.
-Meanwhile, the user can use the WHATSAPP account on a smartphone without any problem.
-GBWhatsApp iOS X Apk includes an alternative payment feature that allows you to pay your friends and family through UPI.
-Other features include signal options and you can identify any person in the group.
-It is designed with the latest emojis and can respond automatically when someone is busy.
-It also has a DND mode that allows the user to disconnect WhatsApp from the internet.
Part 3. WhatsApp's Strong Warning Against Use of GB WhatsApp
WhatsApp said on its official website: "Unsupported apps, such as WhatsApp Plus, GB WhatsApp, or apps that claim to move your WhatsApp chats between phones, are altered versions of WhatsApp.
"These unofficial apps are developed by third parties and violate our Terms of Service. WhatsApp doesn't support these third-party apps because we can't validate their security practices."
We can conclude from this statement issued a few days ago and available on the official Facebook owned WhatsApp's website that GB WhatsApp is not a new version and is not supported by WhatsApp.
But, other than the very obvious fact that no brand wants to be duplicated, why is WhatsApp strongly warning its users against its clone, GB WhatsApp, and what could the consequences of downloading it and other clone applications?
Part 4. WhatsApp Denounces Security Concerns on The Use of GB WhatsApp
As we have seen previously, GB WhatsApp is a clone application that looks a lot like the original WhatsApp and offers a large variety of additional features, not present on the World's leading messaging App. A few days ago, WhatsApp has issued a warning to its billions of registered users across the world against the use of altered versions.
The main factor of concern for WhatsApp is that this clone App does steal user's information and we all know that this security breach is a huge concern for internet users in general. I mean, who wants their private information shared to unknown third applications on the web?
Another reason why GB WhatsApp represents a security issue is that it cannot be downloaded from official App stores- Play Store for Android users and App Store for iOS users.
To be able to use it, one has to download it fromunofficial app downloading websites online. This procedure forces mobile phone users to disable some of the security safeguards enabled by default on their devices.
In order to minimize the cyber disaster that security breach can cause to internet daily users, WhatsApp has issued a very clear warning and has presented its users with the consequences they may face if they download and use clone applications.
Part 5. GB WhatsApp users To Be Banned By WhatsApp
WhatsApp has stated in the FAQ section of its official website that its users who use altered versions such as GB WhatsApp or WhatsApp Plus could get temporarily banned if they keep using the clone application, but there is more, on the WhatsApp official website, more precisely under the "About Temporarily Banned Accounts" segment of their FAQ section, WhatsApp says:
''If you received an in-app message stating your account is "Temporarily banned" this means that you're likely using an unsupported version of WhatsApp instead of the official WhatsApp app. If you don't switch to the official app after being temporarily banned, your account might be permanently banned from using WhatsApp.''
The warning becomes even more stressful when we know that all of us and our families, friends, costumer and colleagues use WhatsApp on a daily basis; GB WhatsApp users could simply be definitely banned from using the world's leading messaging platform!
In order to avoid any security concerns on the internet, the FoneDog Team invites you to be cautious when downloading new applications and to resort to applications with clear security and safety guidelines.