How can I backup my android most data and restore them back when I need?
"I love everything Android! I truly do! Do you know how there are some people with 2 mobile phones for some reason? Usually for work and a personal unit, at the very least that is the usual case, right? Well, I usually bring about 3 units here and there.
I use one for work, the other for personal messages, like I said, just like usual. My third one, on the other hand, that one is for testing around and playing around with. I install apps I am not sure of, I update the operating system, I test programs and such, it's so much fun! I
love the freedom that comes with being able to do a lot of things to your phone and what not. Although the details on my third phone aren't as important as the others, it still would be painful to lose all my information I saved on it.
So I was going through my backup options and I found a few but I'd love to hear a really good method that could work on my Android phones. Let me know what you all think. Thanks!"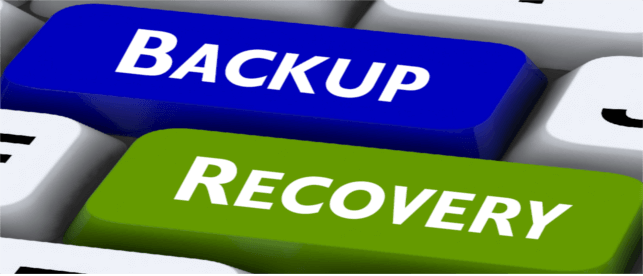 How to backup and restore Android data
Part 1. Convenient Android PhonePart 2. Reasons for Missing Data on AndroidVideo Guide: How to Use Android Data Backup and Restore Tool for Android Data RestorationPart 3. Best Introduced Data Backup and Restore for Android Phone
Part 1. Convenient Android Phone
What is Convenient???
Android phones are really amazing devices and they continue to improve over the years. As technology continues to improve, so does Android phones, coming out with cutting edge and state of the art equipment partnered with a lot of wonderful new add-ons that can really change the way we use our phones.
Just a few years ago, our mobile phones were only used to call and send SMS messages to other mobile phones. Nowadays, you can easily send messages to not only other mobile phones but to computers, laptops, emails and so much more.
Considering the amount of information we are carrying on our phones, it isn't hard to see why there are so many options to backup your information on Android. After all, aside from having most of our contacts located on our phones, we also keep messages, pictures, videos and so much more.
Our Android phones continue to be our handheld computer, which conveniently fits in our pockets or purses.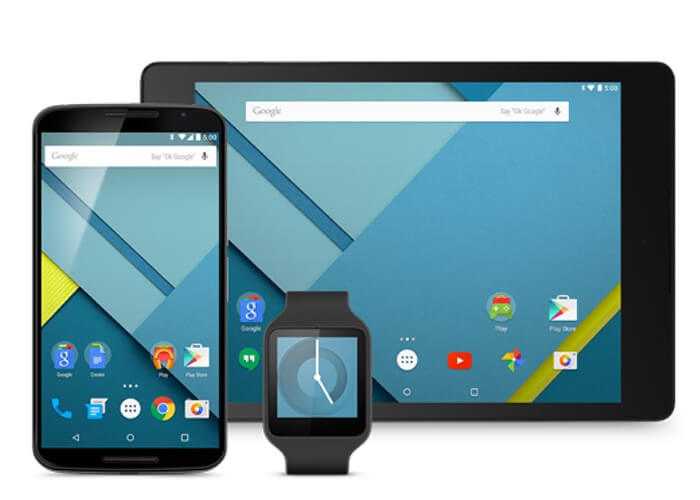 Backup and restore data on Android
Part 2. Reasons for Missing Data on Android
Without the information being made available to us, it is rather unnerving to note that we could potentially lose all of our information to random occurrences that could happen to just about anyone. Among the top reasons for missing data on Android phones are as follows:
Reformatting issues - Not all Android phones need to be reformatted, but it can happen and with how much backup options are available nowadays, it can just as easily be done.
Reformatting usually isn't a big deal, it makes your phone almost brand new but some people have indeed experienced loss of data every so often. It's a good thing you were able to back up your details.
Unknown error - Despite the growing technology of all our Android phones, random errors still happen, while mostly they concern an app randomly closing but when the error is rather advanced, it can cause data loss which nobody wants.
Operating system upgrades - Usually, when we receive updates for our operating systems, it is a chance for vast improvements but it is not without its issues.
Some users have indeed also experienced some errors here and there nothing too groundbreaking but at the very least some loss of data could be in store for some people, so always best to be ready.
Broken phones - Of course, the damage on our phones are quite random but the truth of the matter is.
Most damage is usually just superficial and can be shrugged off with a protector or such, however, some damage can be catastrophic and can cause damage to your information.
These are only some of the potential reason for the loss of data and why there are a number of backup options available to Android users. Among them is FoneDog Toolkit to settle this issues for most Android users.
Video Guide: How to Use Android Data Backup and Restore Tool for Android Data Restoration
This Video will answer your question for you to backup and restore data from Android phones. Just hit and watch this video and you will settle the issue.
Part 3. Best Introduced Data Backup and Restore for Android Phone
Android data backup and restore by FoneDog is a program that is also the best-introduced software to help you backup a number of options from your phone and even restore if something needs to be restored.
All you need to do is follow some simple steps and you'll not only have a reliable backup saved on your computer or laptop but also provide a possible restoration point too.
You can have a try by hitting the download button below, and you will be surprised its features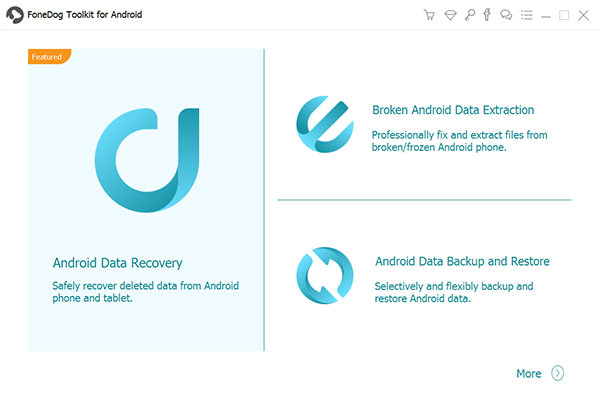 Download and Install FoneDog Toolkit on PC--Step1
Step 1: Download and Install FoneDog Toolkit
Download and install FoneDog Toolkit on your computer or laptop, please make sure that it has no issues with connecting to your Android mobile phone.
Ideally, you have connected your phone at one point or another and have not experienced any issues.
Additionally, please make sure that there are no other backup programs running otherwise you might have some issues.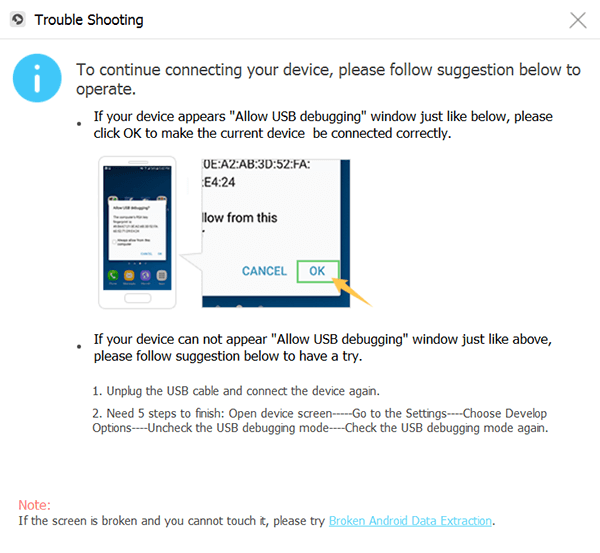 Choose Feature Option for Continue Data Backup--Step2
Step 2: Choose Feature Option for Continue
Kindly choose the "Android Data Backup and Restore" in order to proceed. You will be invited to set your Android unit into a "USB Debugging" mode.
It is part of the standard procedure and is fairly easy depending on the version of your operating system. Follow the steps in order to set it to "USB Debugging" mode to move to the next step.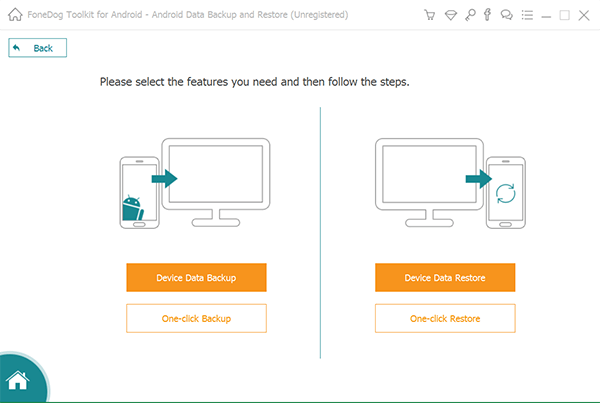 Choose Data Type to Backup on Your Android--Step3
Step 3: Select Data Type to Backup on Your Android
You will now have 4 options available to you, but the one you will want to focus on right now is "Device Data Backup" after pressing that you can choose which type of data you can save and choose.
Also Read:
Take a Full Backup of Android Phones and Tablets
How to Backup Android Contacts to Gmail/Outlook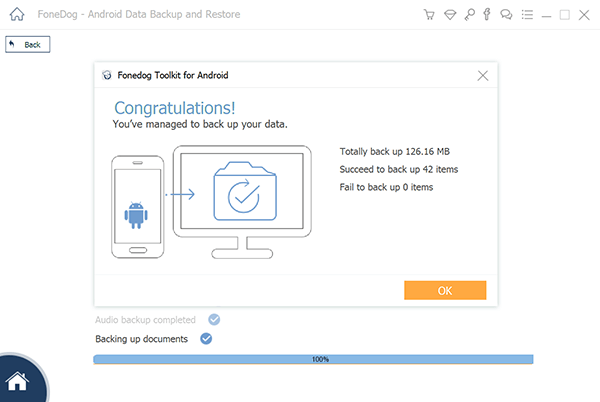 Finish Android Data Backup--Step4
Step 4: Complete Android Data Backup
You can choose the type of data you may want to save, such as contacts, messages, photos and so much more. Simply tick the right boxes and click on "Start" to proceed.
FoneDog Toolkit will prompt you for completion of the backup. Kindly press "Ok" and go to the next step.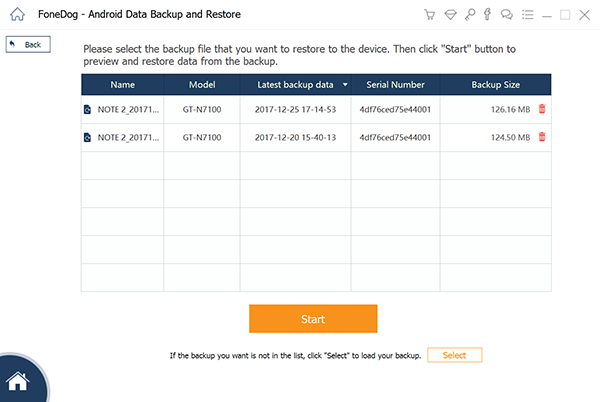 Choose Your Appropriate Files to Recover--Step5
Step 5: Select Your Appropriate Files to Restore
Now assuming you want to restore after having several successful backup files, you can now restore. Please return to the screen in step 3 and choose the "Device Data Restore."
As mentioned, here you can choose which backup file you want to use especially if you have multiple files that you can choose from. Choose the appropriate file and proceed.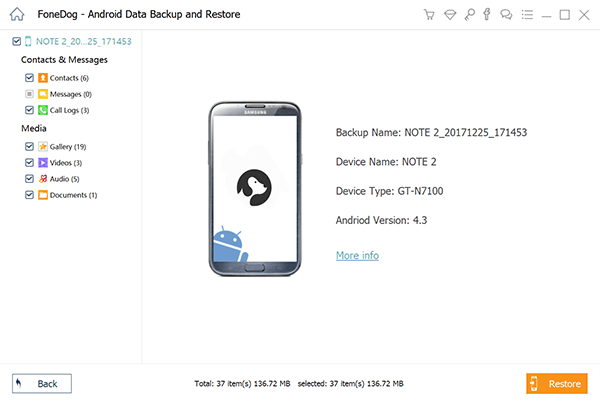 Choose Desired Data to Retrieve to Android Phone--Step6
Step 6: Choose Desired Data to Restore to Android Device
You can choose which files you may want to restore, in fact, you can even choose particular files in each category to restore to make things easier to place back on your Android phone.
Now you have a handy and credible backup on your computer or laptop, ready to restore any time you need it to, thanks to FoneDog Toolkit.