By Nathan E. Malpass, Last updated: August 26, 2019
"I learned it the hard way that Samsung backups are important. I previously lost all my files when my old Samsung phone broke down. Now that I got myself a Samsung Galaxy S8, I want to start creating backups of my files. I want to use a software that is both reliable and easy to use. Can you suggest one?"
Part 1. What to Look for in a Samsung Backup SoftwarePart 2. Excellent Backup Software for Samsung: FoneDog ToolkitPart 3. Other Great Backup Software for SamsungVideo Guide: How to Do Samsung Backup Using Fonedog ToolkitPart 4. Conclusion
Part 1. What to Look for in a Samsung Backup Software
Deciding which Samsung backup software to use is perhaps as important as performing the backup itself. After all, the completeness of your backup depends on the software that you use.
An ineffective software could miss out some of your files. Downloading from an unknown source can also lead to viruses on your computer. Many things can go wrong, but choosing a reliable program should eliminate undesirable results. Do your research. Ask your friends for recommendations.
Or better yet, read our summary of the top software for Samsung backup.
Our list of software is based on three criteria:
Coverage. This refers to the range of Samsung devices that are supported by the software. Here, we also consider the file types that can be backed up by the program.
Effectiveness. We rate the software based on their ability to create a thorough and quick backup.
Credibility. Why entrust your valuable files to a software with no track record? We searched far and wide for software that has garnered positive reviews from happy users.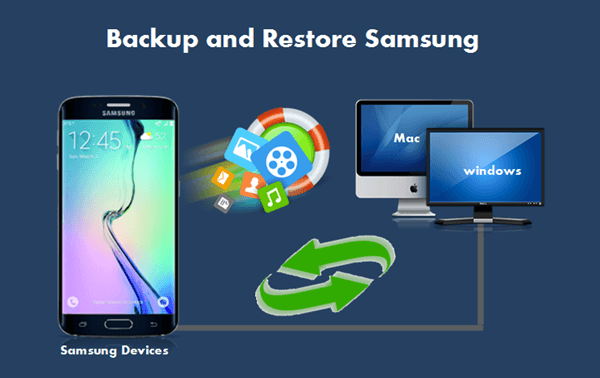 Part 2. Excellent Backup Software for Samsung: FoneDog Toolkit
FoneDog Android Data Backup and Restore is a tool specially designed to back up data on your Android device. It can also restore backups, so you have your files straight on your device in no time. Supported file types include contacts, messages, call logs, photos, videos, audio, and documents. With its user-friendly interface, the software makes the backup process a breeze. Over 8,000 Android devices are supported.
This tool is available under FoneDog Android Toolkit. It features more tools such as Android Data Recovery and Broken Android Data Extraction. The first is a tool that can recover your lost and deleted files, while the second can retrieve your files from damaged phones. With just one software, you can do so many things.
Below is a guide on how to use FoneDog Android Data Backup and Restore.
Step 1. Download and Run FoneDog Android Toolkit on Computer.
Download and install FoneDog Android Toolkit on your computer. Launch it and choose Android Data Backup and Restore from the available tools.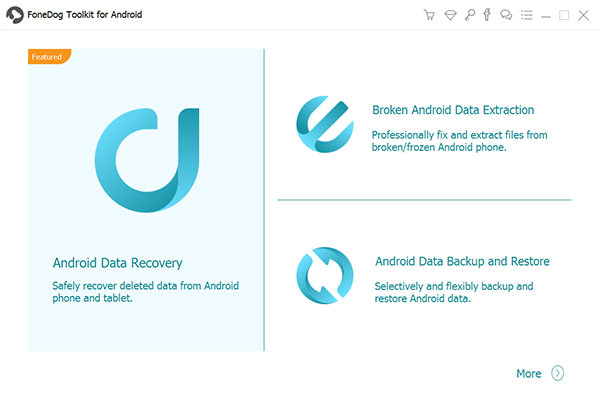 Step 2. Connect Samsung Device to Your Computer.
Plug in your Samsung smartphone or tablet to your PC with a USB cable. You may see a prompt saying "Allow USB debugging" on your device. Tap OK if you see one.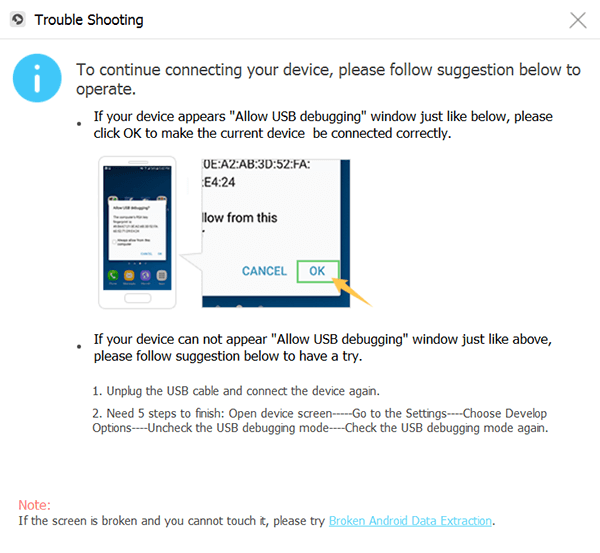 This may not be the case for other users. Manually enabling USB debugging will be required. This can be done by heading to Settings on your device and doing the following steps depending on your Android version.
Android 4.2 or Later
Tap About Phone > Press Build Number for seven times > Choose USB debugging
Android 3.0 to 4.1
Tap Developer options > Select USB debugging
Android 2.3 or Earlier
Tap Applications > Select Development > Choose USB debugging
Step 3. Choose Backup Option.
Once USB debugging has been successfully activated, the software will present 2 options. Select Device Data Backup. Choose the data types that you want to include in the backup. To do that, tick the box beside the desired file type.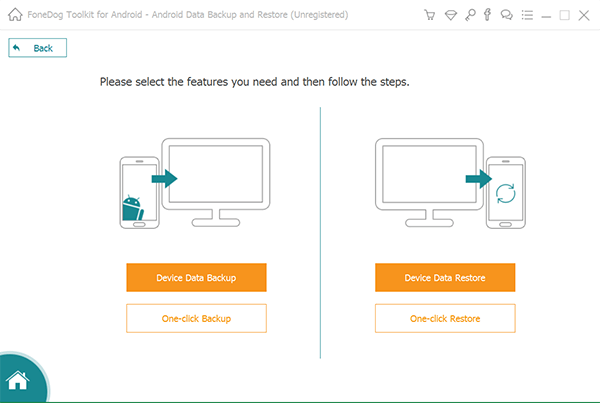 Step 4. Start Backup
You have the option to secure your backup with a password. If you'd like that, simply Encrypted Backup and set a password when prompted. Click Start to proceed.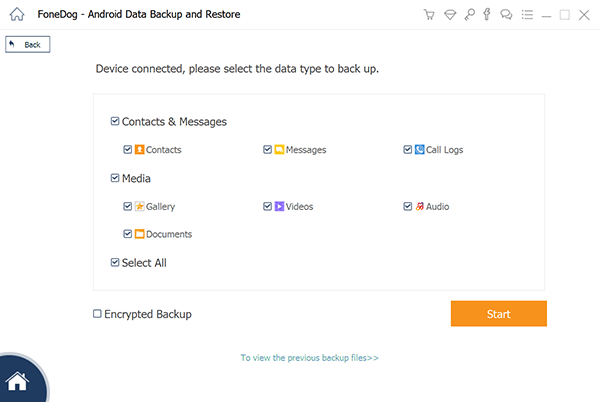 Step 5. Wait for Backup to Complete
You may not disconnect your phone while the backup is in progress. You will instantly be notified once the backup is complete. For your reference, the software will show you the number of backed up files and the total file size.
You May Like:
Top 5 Samsung Backup Software for PC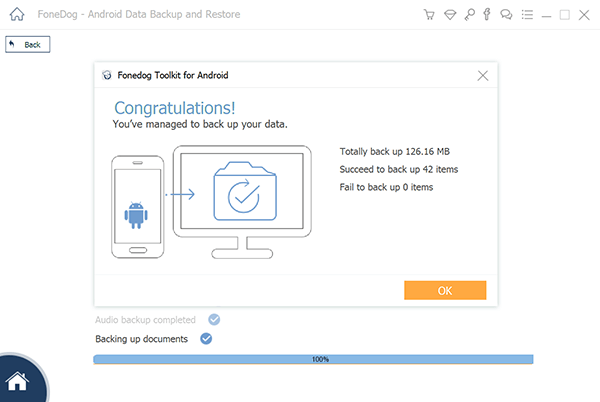 Step 6. Restore Backup File.
If you wish to retrieve your backup, repeat steps 1 to 3. From the options, select Device Data Restore. The existing backup files will appear. Choose one and hit Start.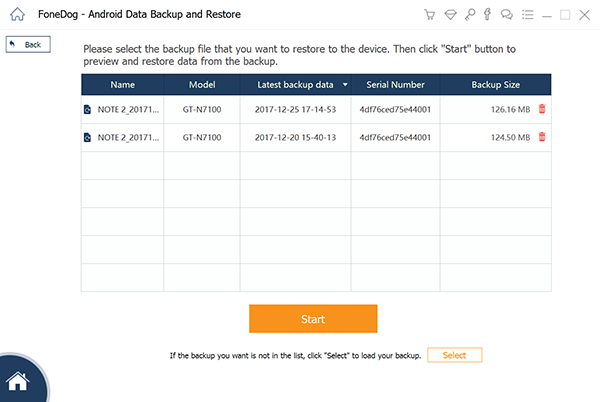 Step 7. Choose Files to Retrieve.
The software will show you different data types that can be restored. Mark those that you want to retrieve. You may also select all to save all files on your phone. Hit Restore and then OK to start restoring your files. Do not disconnect your phone from the computer to prevent any data loss.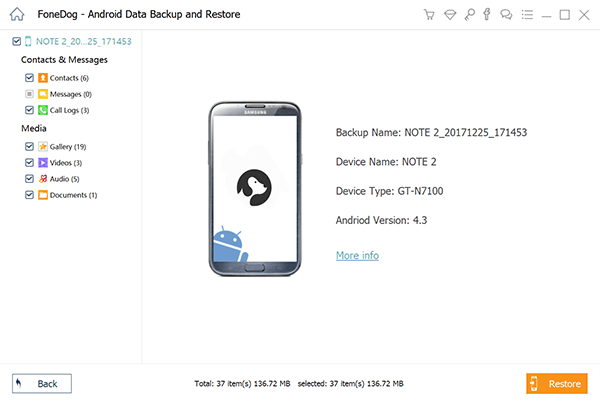 Part 3. Other Great Backup Software for Samsung
Samsung Smart Switch / Samsung Kies
This two software is developed by Samsung to enable seamless data transfers between devices. To know which one to use, you should determine the version of your device. If you have Android version 4.3 or later, it is better to go with Smart Switch. For older versions, Kies is the go-to software.
Smart Switch is made for users who wish to switch from an Android, iOS, Blackberry or Windows phone to a Samsung Galaxy phone. If you're planning to change phones, this is a great choice. With Kies, you can install apps, subscribe to podcasts, and update your firmware.
Nevertheless, both Smart Switch and Kies have a backup and restore feature that covers files, apps, entries under S Memo, S Planner, S health and alarms, and even preferences and settings.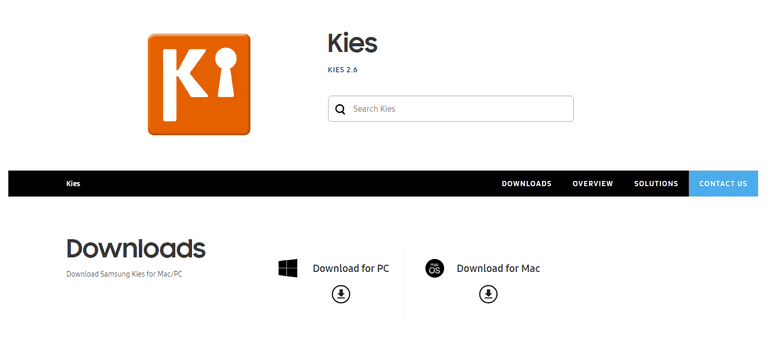 This data management software is a cross-platform program that supports both Android and iOS devices. In fact, it allows users to transfer contacts from a Samsung phone to an iPhone and vice versa. You can also download and install apps and wallpapers directly from the software. It doubles as a file manager as users can modify and transfer the device's contents directly from their PC. These features, plus its backup capability, add to the allure of this software.
MoboRobo can back up messages (MMS & SMS), calendar entries, music, videos, photos, call logs and installed apps. Presently, it is only supported on Windows. Before you can use the software, you will be required to install drivers on your phone.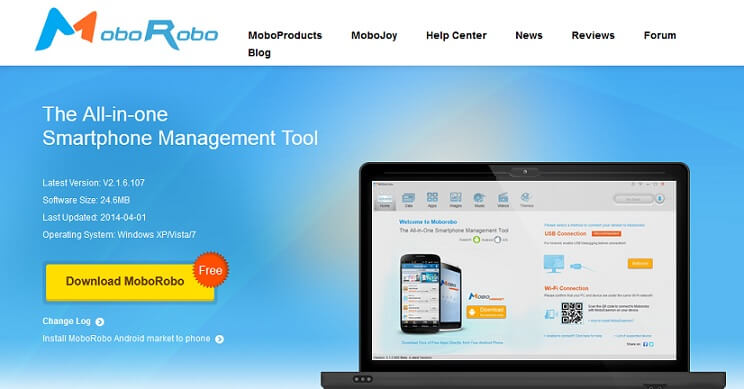 Video Guide: How to Do Samsung Backup Using Fonedog Toolkit
Part 4. Conclusion
Creating a backup of your Samsung phone shouldn't be hard. With the software we have listed in this post, backups would only take a few minutes of your time. Choose the best one for your needs, and don't wait for tomorrow to back up. Start now.
Remember to back up your phone regularly. You must also install a reliable anti-virus program on your computer. Your backups will be saved on your computer, so you must protect it from harmful malware and viruses.