By Nathan E. Malpass, Last updated: September 20, 2022
"I just lost all my files from my Xiaomi phone because I accidentally formatted it. I have important contacts in it that I collected through the years, plus images and videos that I can't possibly part with. Is there any way I can recover all those deleted data? Please help!"
Luckily, FoneDog Android Data Recovery is designed to recover lost data from Xiaomi phones and even other Android phones. It helps users retrieve data in 3 different powerful solutions with a high success rate. What's more, you get to try it for free and preview the data before selectively restoring what you want. Try it for free now!
Part 1. All Devices, Including Xiaomi Can Lose DataPart 2. Use Your Backup to Recover Deleted Data from Xiaomi DevicesPart 3. Use FoneDog Toolkit to Restore Deleted Data from Xiaomi Devices without BackupPart 4. Video Guide: How to Extract Removed Data from Xiaomi DevicePart 5. Conclusion.
Part 1. All Devices, Including Xiaomi Can Lose Data
Xiaomi has been gaining popularity as a maker of phones and tablets with great features and specs without the hefty price tag. The Chinese tech company has been founded by serial entrepreneur Lei Jun in 2010 and its success has taken off since then. It does not come as a surprise with the company's commitment to listening to their customers. In fact, they claim that their Android-based system MIUI is a product of the insights from more than 100 million users.
Whether you're using a Xiaomi Redmi or Mi smartphone or a Mi Pad, you are not exempt from experiencing data loss. It is caused by many things, among them are malware and viruses, corrupted SD cards, formatted device, and even a simple mistake like tapping on the delete button. It goes without saying that the partial or complete loss of files causes stress. Luckily, when files are deleted, they are not completely erased but are instead stored in the internal memory.
However, you must make sure not to overwrite the old files with new ones. Do not save new files to guarantee that the deleted ones are still recoverable. As you read on, you will learn that restoring deleted data from Xiaomi devices is as easy as ABC. Before we start, ask yourself this question: Have I backed up my phone or not? The answer to this question will lead you to the solution you need.
Android Data Recovery Recover deleted messages, photos, contacts, videos, WhatsApp and so on. Quickly Find Lost and deleted data on Android with or without root. Compatible with 6000+ Android devices. Free Download Free Download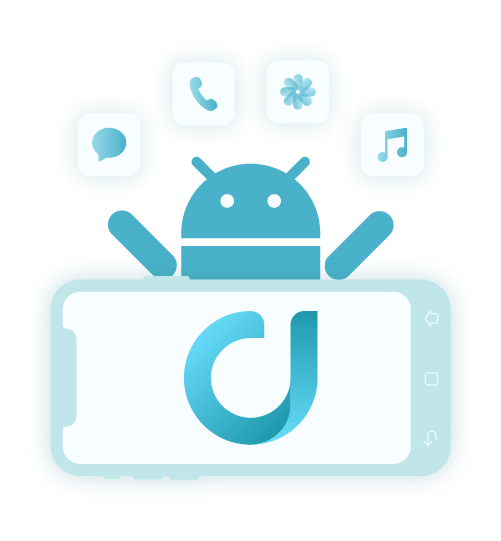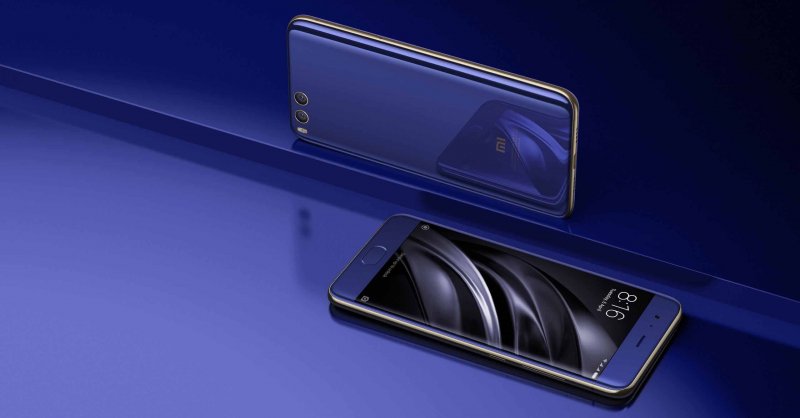 Part 2. Use Your Backup to Recover Deleted Data from Xiaomi Devices
If you regularly back up your phone, then you've done a great job. For Xiaomi devices, it is just easy to do backups because of the availability of the built-in Backup app and Mi Cloud developed by the same company. And then there's Google Drive too.Simply follow the instructions below depending on where you have backed up your files.
How to Perform Mi Data Recovery with Xiaomi Backup App
The Backup app comes automatically with your Xiaomi device. If you have backed up your data using it, then refer to the instructions below.
Launch the Backup app on your device.
The list of files that can be recovered will be displayed. Select which ones you wish to restore.
Click Restore.
How to Perform Mi Data Recovery with Mi Cloud Storage
This one is a great feature of Xiaomi devices. Mi Cloud works just like Google Drive and iCloud and boasts of up to 5GB of storage and 6 layers of data encryption.
Log in to your Mi Account via https://account.xiaomi.com on your device's browser. Click on the Products tab and select Mi Cloud.
A window will appear asking you to log in with your Mi Account.
After logging in, the file types you can recover will be displayed. Simply click on the applicable file type, select which you want to restore, and download.
How to Perform Mi Data Recovery with Google Drive
As long as you have a Google account, you can make use of Google Drive. It's a great alternative to Xiaomi's very own Mi Cloud. Like Mi Cloud, Google Drive can be accessed anywhere and on any device. We will teach you how to access your backup files.
Access Google Drive via app or browser at https://google.com/drive
You will see the list of files that have been uploaded. To easily search for the files you need, type in the file name via the magnifier button.
Simply click on the file to view the item. If you have found the file you want to be restored, click Download.
Part 3. Use FoneDog Toolkit to Restore Deleted Data from Xiaomi Devices without Backup
If you haven't been maintaining backups of your device's files, then data recovery tools such as FoneDog Toolkit can help you.
FoneDog Android Data Recovery is one of the most powerful Xiaomi data recovery software. With this professional tool, you can selectively recover lost data without any backup. This program can help you retrieve many kinds of data.
It will scan your phone for lost files and restore them. With a user-friendly interface, you can get your files back with no sweat. This FoneDog tool can recover messages, contacts, call logs, and WhatsApp chat history.
The software can also restore deleted images, videos, music files, and documents. Go ahead and download FoneDog Android Data Recovery. You won't be disappointed because it is tried and tested to recover lost files without corrupting existing content.
Step 1. Install and Run FoneDog Android Data Recovery and Connect Your Xiaomi Device
Launch the software and connect the device to your computer via a USB cable. Stand by until your computer successfully detects your device.

Must Read:
The Best Data Recovery Software for Android
The Best Way to Recover Lost Data on Android Phone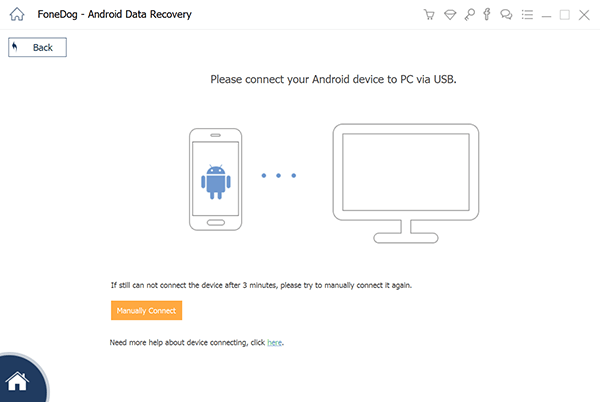 Step 2. Enable USB Debugging
A window will appear asking you to enable USB debugging. Don't worry, it is simply a process to allow for a stable connection between the Xiaomi device and your computer. Follow the steps to enable it.
Go to Settings on your Xiaomi device
Click About Phone
Click Build Number for seven times until a prompt stating "You are under developer mode" appears.
Go back to Settings
Select Developer options
Click on USB debugging
Tap OK on the Android Recovery Software and OK on your device to confirm.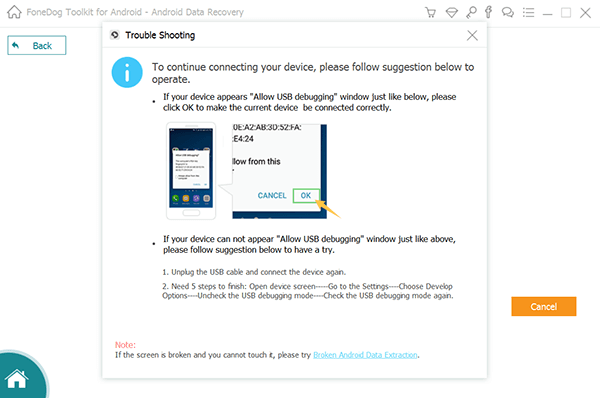 Step 3. Choose Which File Types You Wish to Extract
After your computer successfully establishes a stable connection to your phone, you will see a list of file types you may recover. By default, the Select All option has been ticked but you can untick some to restore only the files you need. This way, scanning would not take as long as when the software scans for all file types. Click Next to start scanning.

Also Read:
Solutions to Recover Deleted Contacts from Xiaomi Phone
Learn How to Recover Deleted Call history from Xiaomi
Easiest Way to Recover Deleted Photos on Xiaomi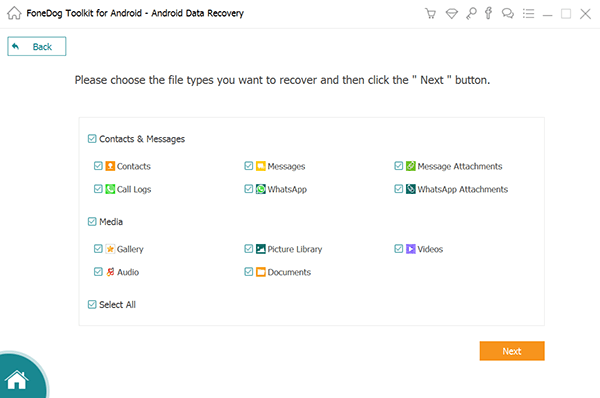 Step 4. Recover Selected Specific Data to Xiaomi Device
After the software has scanned your Xiaomi device, you will see on the left portion of the interface the file categories that were found. You will see on the right side the specific contents per file type. One great feature of FoneDog toolkit Android Data Recovery is that you can first preview the available files first and then selectively recover them. Choose which items you need and tick the boxes.
Afterwards, click on Recover to save the files on your computer. A prompt will appear asking for the destination folder where you want the files to be saved. Upon setting the location, tap Recover. Once downloaded, you can finally see all the recovered files by clicking Open Folder. You may also directly access the folder where you saved them.
Tip: If you are looking for free Android call history recovery, the software could help as well.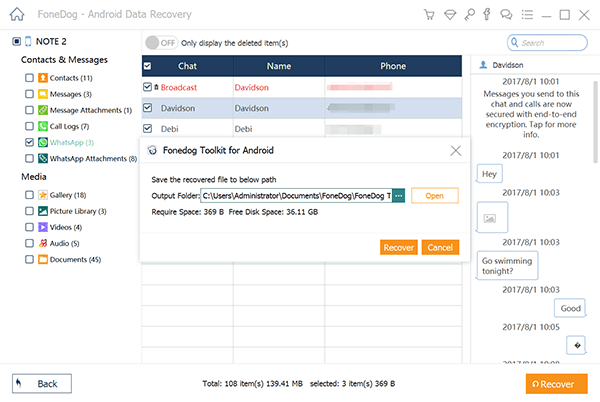 Part 4. Video Guide: How to Extract Removed Data from Xiaomi Device
Part 5. Conclusion.
You can lose your valuable data at any moment. Therefore, it is highly recommended to regularly backup your files. This is to make sure you don't lose them in the event of accidents or phone crashes. You can use Xiaomi's Backup app, Mi Cloud, Google Drive, or even manually transfer the files to your computer or hard drive.
But in case you haven't backed up your files, FoneDog Android Data Recovery is just one download away. It has a proven track record in recovering deleted data. It is an efficient, fast and safe solution for data loss in not only Xiaomi devices, but also in Android and iOS-run gadgets. If you have any inquiry about the product or if you've encountered any problem with the solutions we presented, do leave us a message.