By Nathan E. Malpass, Last updated: October 25, 2022
Having a problem because I accidentally deleted my contacts from my Xiaomi device. I had reset my Xiaomi Phone running on the Android operating system, because of which I have lost all my contact numbers. I have logged into my Google account after the reset, but I couldn't restore my contacts. Help me please, if you know how to get it back.
FoneDog Android Data Recovery has helped a bunch of people get their precious data back with its mature recovery technique. Data recovery is owned to be performed as soon as possible once the data is deleted. Click the button below to preview deleted contacts for free:
This article will show us more solutions to restore deleted contacts from Xiaomi/Redmi Phone.
Part 1. A Problem of Deleted Contacts from Xiaomi/Redmi Devices Part 2. Solutions for Restoration of Deleted Contacts from Xiaomi/Redmi PhonesVideo Guide: How to Extract Deleted Contacts from Xiaomi/Redmi Devices?
People Also ReadHow to Use Free Samsung Data RecoveryHow to Recover Deleted Photos from Android GalleryTop 5 Samsung Backup Software for PC in 2022 Free Download
Part 1. A Problem of Deleted Contacts from Xiaomi/Redmi Devices
Whats Problems Is?
Having a problem because you accidentally deleted your contacts from your Xiaomi/Redmi device. Losing all your contacts in your phone book could be a troublesome experience because it might cause problems with your life in a significant way especially when you have an important message to deliver or you have to contact a person because of an emergency.
You feel helpless and you start to panic as if it is the end of the world. In fact, when you delete a file or information from your Xiaomi/Redmi device or any Android devices, it is not deleted permanently but it still leaves a data in the internal memory of the device. All you need is a software that is capable of retrieving the deleted file.
And you start to look it up on the internet, all your questions being searched in on the internet, like "What to do when you accidentally deleted your contacts?", "Can I retrieve my contacts back and how?", "How can I recover my deleted contacts from Xiaomi/Redmi Phone".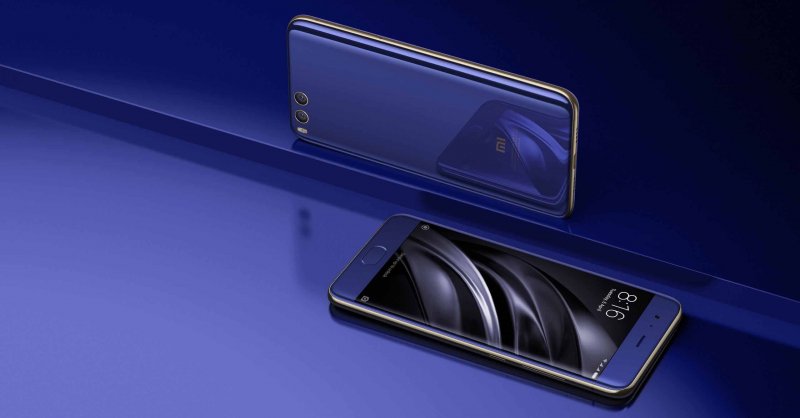 Part 2. Solutions for Restoration of Deleted Contacts from Xiaomi/Redmi Phones
Option 1: Backup Files
An important reminder is to regularly backup your files or contacts, you can go old school by writing the contact information down on a piece of the notebook.
But this could be tiresome especially if you have a lot. You can just write down the important ones and leave the rest aside.
When you do this, you do not have any problems with restoring your data. However, it is still your choice to make back up information or not, in case you accidentally deleted them again, you can still look up to this article to help you retrieve it.
A quick reminder, if you deleted the data accidentally, you need to stop using your device immediately, writing new data can lead to overwriting the old data with the new data inputted and you might not able to retrieve the lost data.
Option 2: Recover Using FoneDog Toolkit
And what if, we have the solution to your problem? In just 4 easy steps, you can retrieve your deleted contacts and all your questions will be answered. All you have to do is find a good recovery software and FoneDog toolkit – Android Data Recovery Software is the best choice for that. The entire process of recovering your lost data in your Xiaomi/Redmi device is so simple and easy that anyone can do it even they are beginners.
In these days, losing data from Android phone is not a big problem because you can easily recover it with the help of FoneDog toolkit – Android Data Recovery. It is always advised to test the program and never miss a single chance to retrieve the deleted files. FoneDog toolkit – Android Data Recovery is the first data recovery software for Android phones and Tablets. It is compatible with over 6000+ other Android devices not just on Xiaomi/Redmi devices.
This software is that it can recover different types of files that you have deleted in your device like Contact Information, Messages, Photos, Music, and Videos, even WhatsApp Messages, Call logs and Important Documents.
This software also works with the latest Xiaomi 12 and some other old Xiaomi/Redmi devices like Mi 5 /4/4S/4i/3/2S/2/1S, Mi Note, Redmi 9/9A, Redmi Prime/3/2, Redmi Note 3/2 and more. So you don't have to worry if you accidentally deleted your contacts again because, in this article, we will help you retrieve them.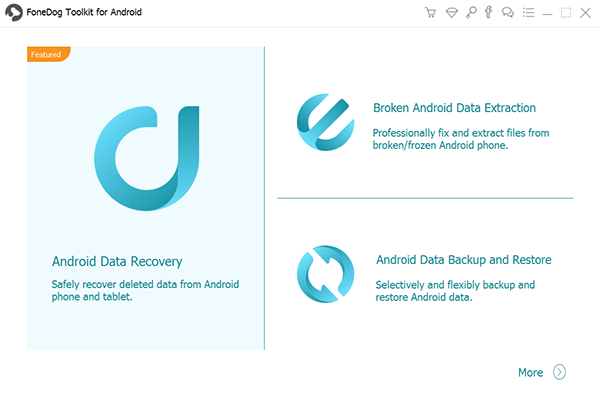 The FoneDog toolkit – Android Data Recovery has been used and recommended by Android gadget clients to other clients who had the same problem with theirs as the best software that can restore lost information in the market. It is considered the best data recovery program out there and has also been much-admired by a great many Android device users and has received tons of satisfied comments.
Click the button below to free try it and see if the contacts are recoverable:
Here are the four easy steps in recovering you lost contact information through FoneDog – Android Data Recovery.
Step 1. Download Android Data Recovery and Install It
Downloading the software from the official site is the first step that you should go for. You can get the latest version of this software by clicking the button.
Once the download procedure is completed, please install the program on your computer. It will take a few minutes and click Start Now to launch the software.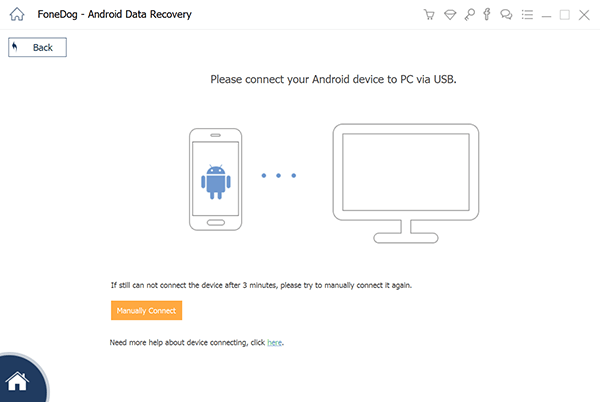 Connect Android Phone to Computer--Step 1
Step 2. Turn on USB Debugging on Xiaomi/Redmi Phone
It is really important to get your phone recognized by your computer so that this software can scan deleted files on the phone. Connect your phone to the computer with a USB cable.
When the phone is connected, you should see the device name in the file explorer. Plus, you must ensure that USB Debugging mode is enabled on the phone. You can do it by:
Go to Settings and navigate to About phone. Tap Build number 7 times to unlock Developer options. Back to Settings -> Developer options and turn on USB debugging.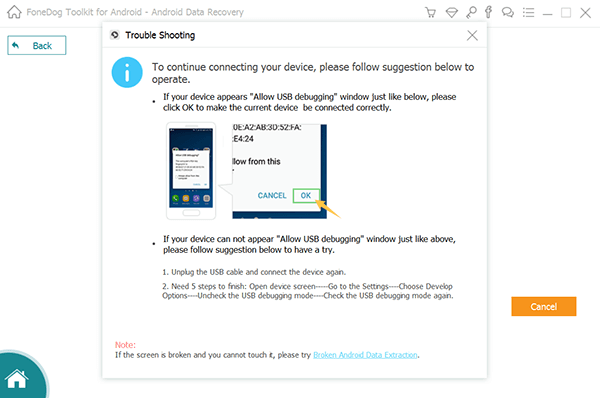 Enable USB Debugging on Android -- Step 2
Step 3. Select Data Type and Start to Scan
Once your device gets detected by the program, you can select the type of data that you want to recover. Now you need to click "Next" button to initiate the procedure.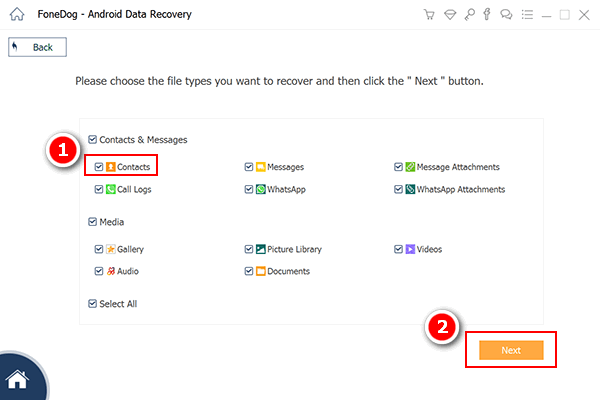 Choose File Types To Scan -- Step 3
Step 4. Preview and Recover Data from Xiaomi/Redmi Phone
Once the scan process is completed, you can preview all the files shown in this program. Now they are grouped into different categories so you can find them more conveniently.
Check the items that you wish to restore. Finally, click "Recover" button and select a folder to save them on your computer.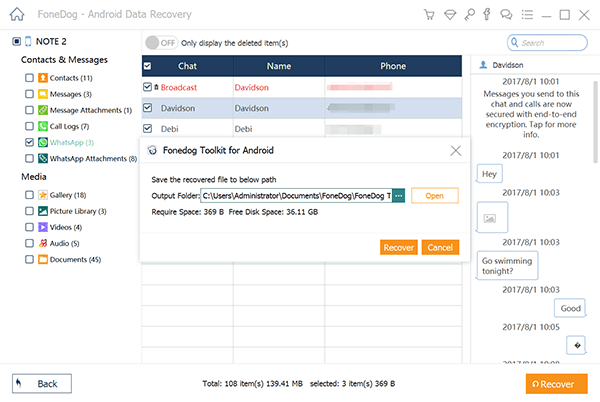 Preview and Restore Deleted Files on Android -- Step4
Video Guide: How to Extract Deleted Contacts from Xiaomi/Redmi Devices?