How to Recover Deleted Photos on Xiaomi
by Wian LJ | Lasted Updated 2018-03-15 10:13:10
Can you recommend me some good apps to help me recover deleted photos on Xiaomi?
"I recently attended a friend's wedding and took some snaps with my Xiaomi Smartphone. When I got home, I left it on the kitchen countertop and didn't notice that my son was already playing with it. When I was about to upload it to my social media account, most of the wedding photos were gone! This phone is quite new so I'm not very familiar with its backup features so I did not use any of it."
Part 1. Retrieve Deleted Pictures on Xiaomi from App Backup
Xiaomi is now making loud noises in the mobile world. This brand is now making big hits outside Asia and is very much competition among the premium lines of Android devices. In this world full of Samsung and iPhones, Xiaomi is now one of the uprising smartphones stars that are definitely capable to join the tough race.
Being born in 2010, Xiaomi has taken down all the notes about the good and bad features from all famous brands and made sure to create their own unique and standout offers. Xiaomi's features stand out because of its perfect blend of iOS and Android specifications.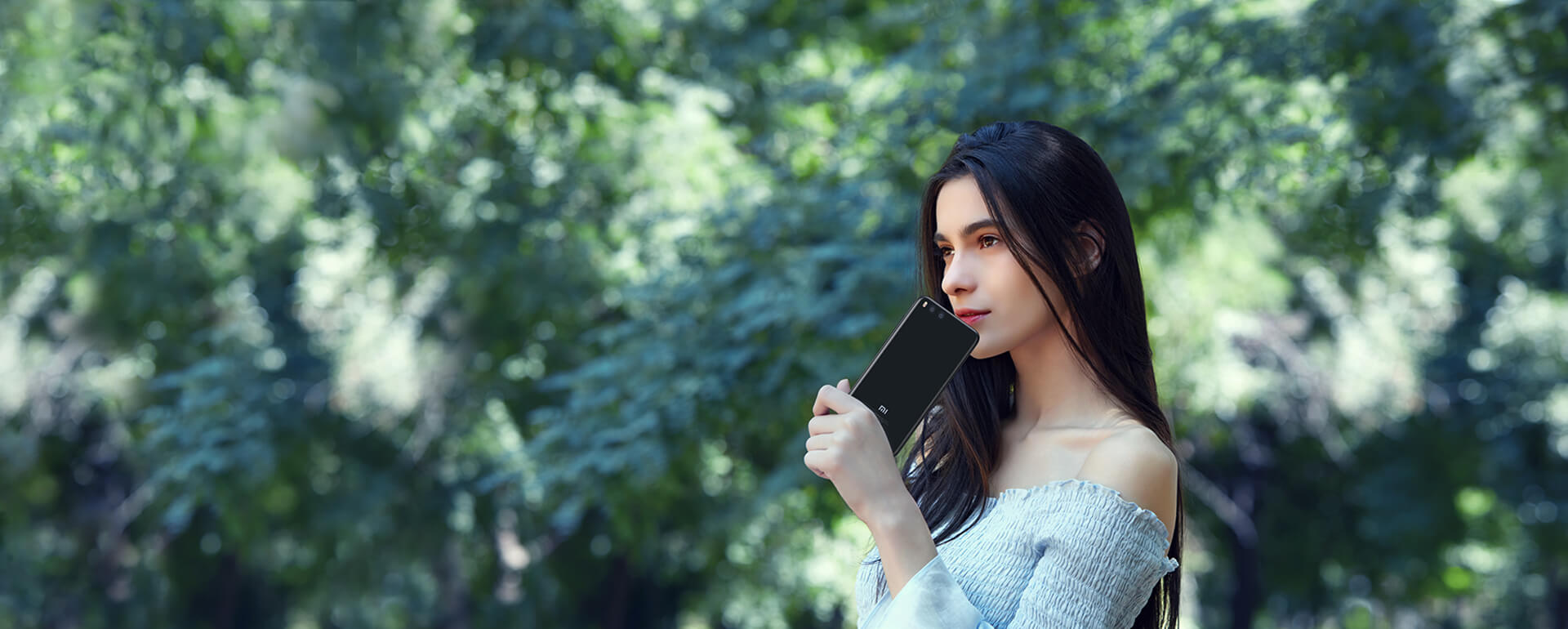 Recover Deleted Picutures from Xiaomi
Xiaomi Mi5/4/3/2 has their own in-app backup option for easier and hassle-free backups. If your Xiaomi phone has this app, start using it and it will save your files one day. To use this option on your handset, follow these: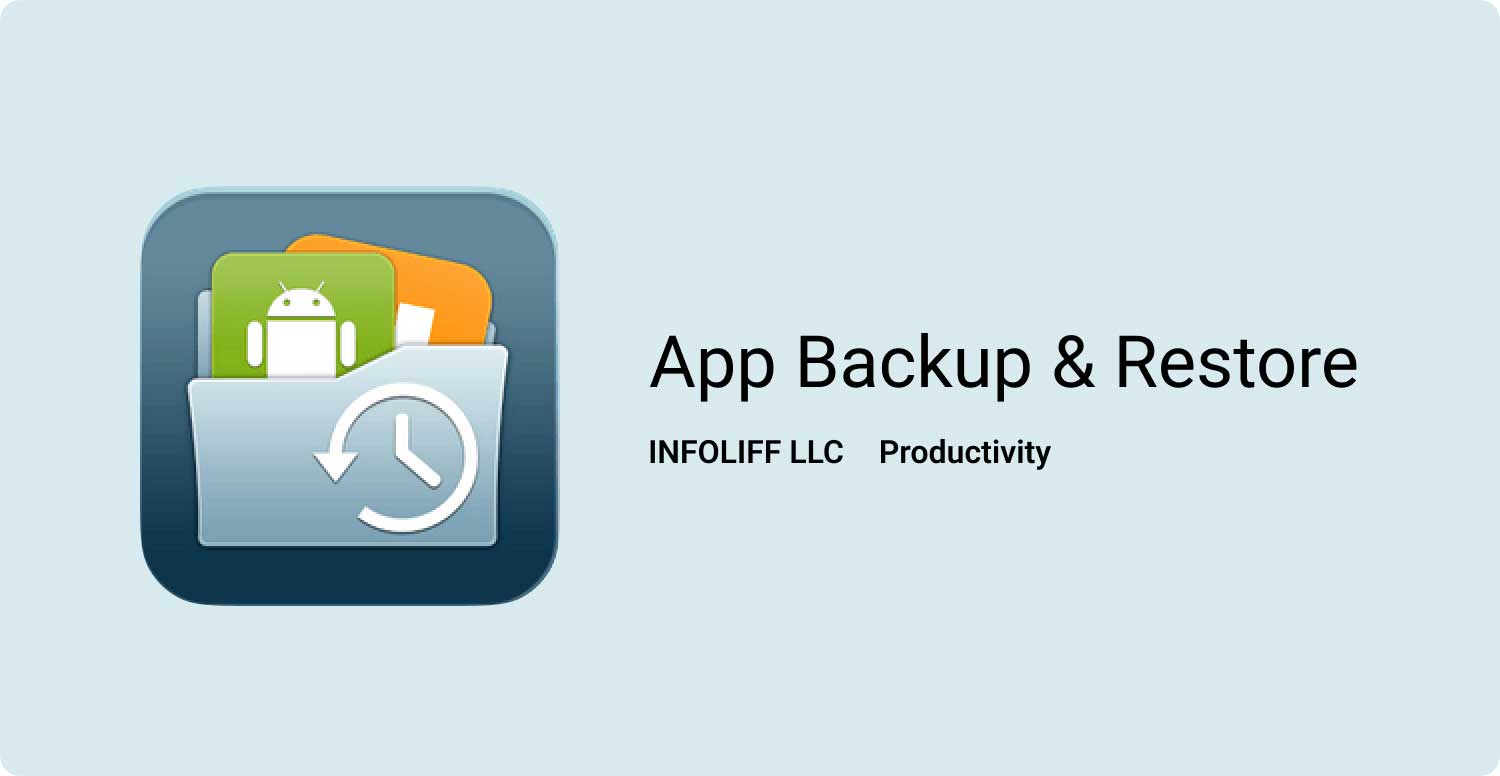 Build a Backup of an App
Create a Backup of an App
Launch the Backup app from your Xiaomi phone
Some items are already selected by default but you can customize the apps, settings, and contents you desire to backup
Tap the Backup button
The backup will be in progress and notify once done. Tap the Done button when necessary
Backups successfully created
To Restore from the app Backup
The open Backup app on your device
All the backups made will be displayed
Choose the desired backup file
Tap on the Restore button below
Backup contents and settings will be applied to the device
To Recover from the app backup
This backup app is so convenient because it is free and built-in on Xiaomi devices. There is no need for you to purchase backup storage for your phone files and data
Part 2. How to Backup Xiaomi to Cloud and Restore
If you are using Xiaomi MIUI device, there is a new trend that is making buzzes around. As Xiaomi claims to be more of a software company than a hardware one, they have launched their cloud platform so their users can enjoy the safe and convenient way of backing up their files and data.
Mi Cloud storage as we all know provides hassle-free backups and easy to use. It has 5 GB of free space where you can save or sync all your photos, videos, recordings, and many more items. All you need now is a stable network connection and a cloud account to get you started.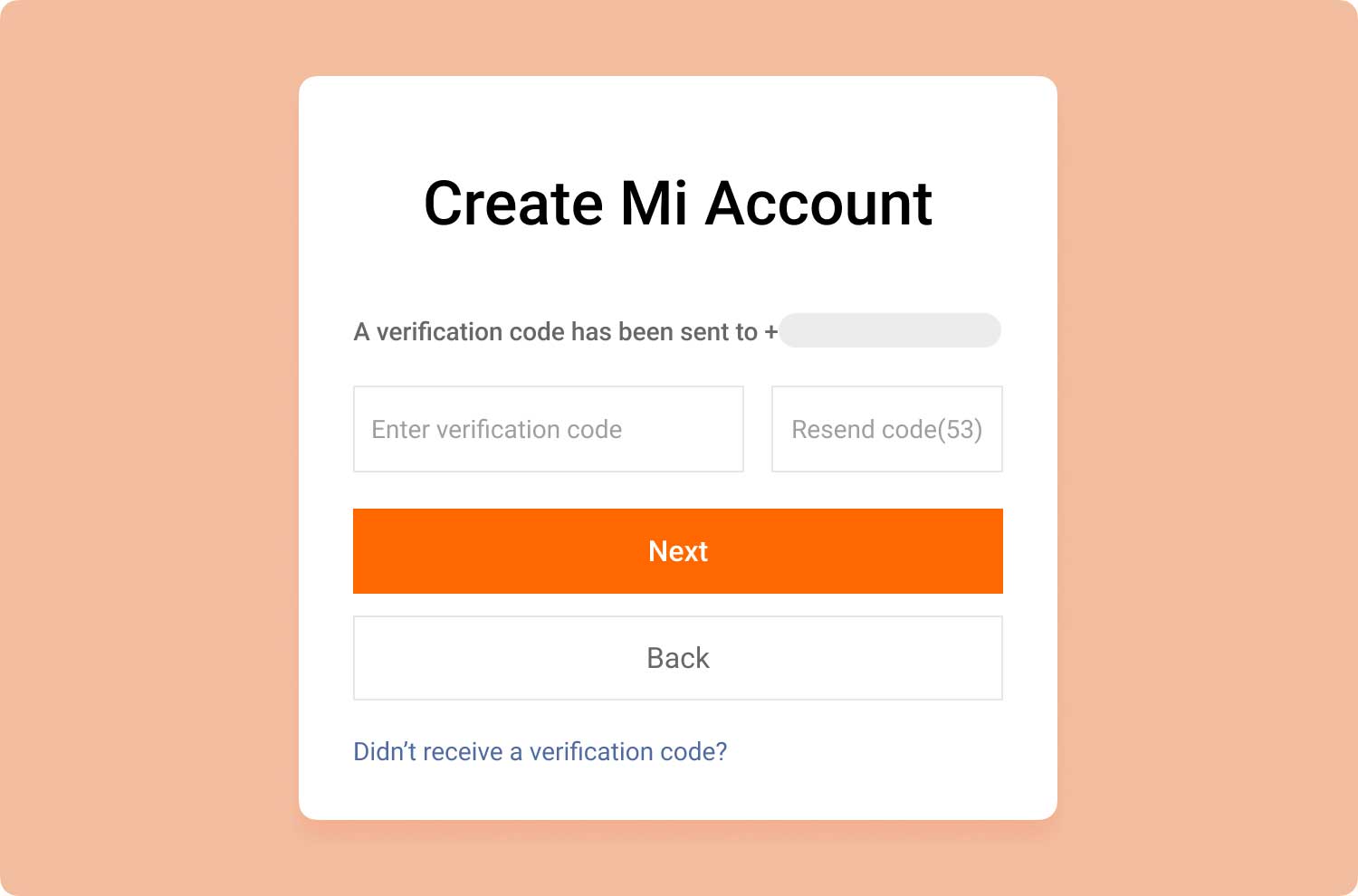 Backup to Cloud
Backup to Cloud
Register with your Mi account by using either your mobile number or email address
Sign in to your Mi account on the mobile phone
Activate the Mi account by going to

Settings>Mi

account>Mi Cloud>Backup Device>

turn on Mi Cloud Backup
Configure your backups by going to Manage Backups
Backups will take place every time your device is connected to the wireless network
To restore the backup from Cloud
Log in to your Mi account on the handset
Go to Settings
Tap Mi

Account>Mi Cloud>Restore from Backup
Select the backup file you want to restore and tap Restore using this backup
Restoring backups will now be applied on the handset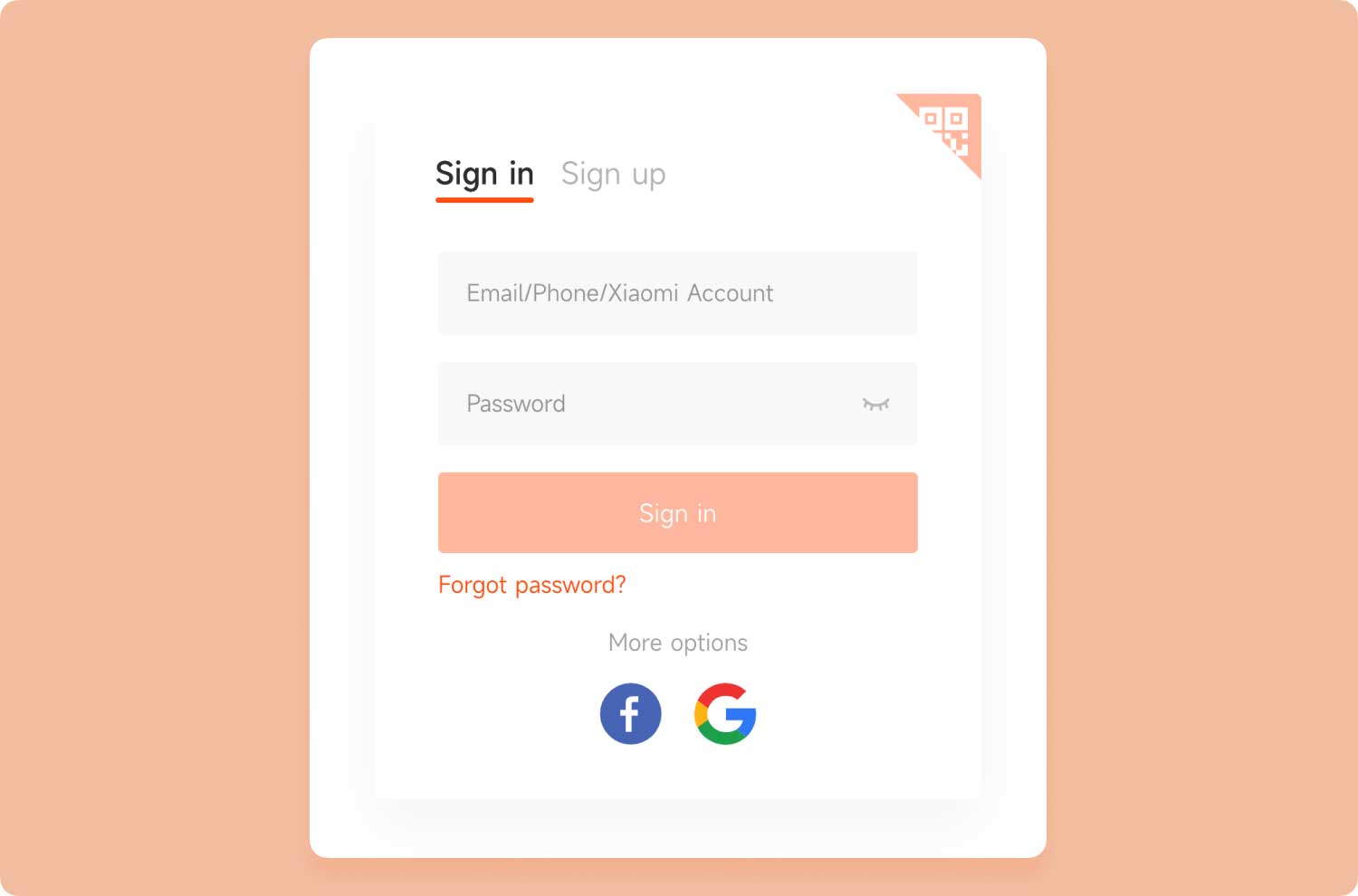 To recover the backup from Cloud
With a backup created and saved, you can easily restore deleted or lost data on the phone. Sometimes, however, we may accidentally delete files on Xiaomi phone before creating any backup of them, such as the photos taken using the Camera app and saved in the Gallery app on our phone. Today, we will share with all Xiaomi users a data rescue solution which can help you retrieve removed images from Xiaomi mobile phone without any backups.
Here is a completed video guide if you have no any time to read the below article, you can just watch this videos below to learn how to Retrieve Deleted Pictures from Xiaomi Phones. Good Luck!
Video Guide: How to Recover Deleted Photos on Xiaomi with or without Backup
Part 3. Extract Removed Photos on Xiaomi Quickly without Backup
Like our featured issue above, it seemed like there are no backups made of the photos saved on the Xiaomi phone. More likely you are not able to restore it anywhere on the device unless you use third party recovery programs. Remember that deleted photos on Xiaomi devices are not actually gone.
Unlike iOS devices wherein they use "Recently Deleted" folder to store the files before they are erased permanently after 30 days, Android devices don't have unless you use downloaded apps. So the only way you can recover those deleted photos on Xiaomi phone is to use FoneDog Toolkit- Android Data Recovery.
FoneDog Toolkit- Android Data Recovery is proven to be effective and safe to use especially to Xiaomi phones. It has the highest recovery rate in the industry with its flexible options and user-friendly software. To learn more about how to use FoneDog Toolkit- Android Data Recovery, check these guides below: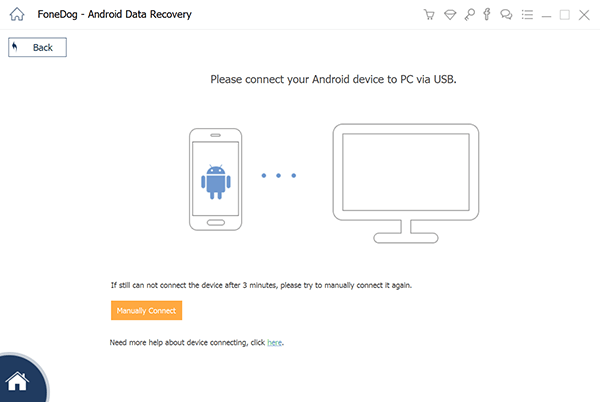 Download and Install FoneDog - Android Data Recovery -- Step1
Step1. Download FoneDog Toolkit- Android Data Recovery and Install on Computer
To start the recovery for deleted photos on Xiaomi phone, first you should download FoneDog Toolkit- Android Data Recovery and install it on your computer.
This program is available for both Windows and Mac to suit every user's needs. Follow the instructions for complete installation and then launch the program when done.
Step2. Connect Android Device to PC
Using a USB cable, connect your Xiaomi phone to the computer to begin the recovery process. Make sure you have turned on the USB debugging on the handset to allow the device to be recognized.
If you have not received any pop screen for USB debugging, you can manually enable it by going to Settings>scroll and tap 'About Phone'>find 'Build Number' and tap 7 times or when you see the message 'You are under Developer Mode'>go back to Settings>tap Developer Options>turn on 'Developer Options'>check USB debugging. If you are running on a lower Android version 4.1, you can go to Settings>Applications/Developer Options>USB debugging.

Tips:
There is a complete guide: How to Enable USB Debugging on Android Device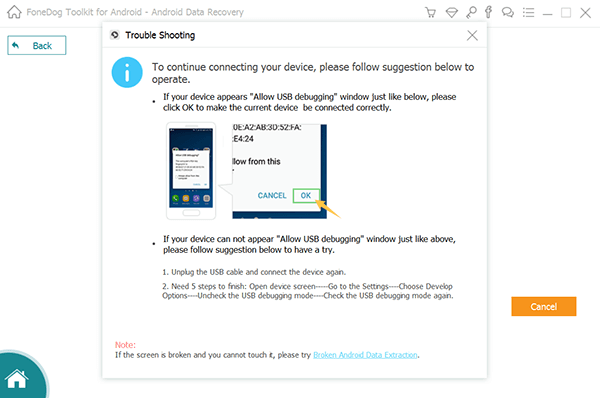 Connect your Xiaomi to PC and Enable USB Debugging -- Step2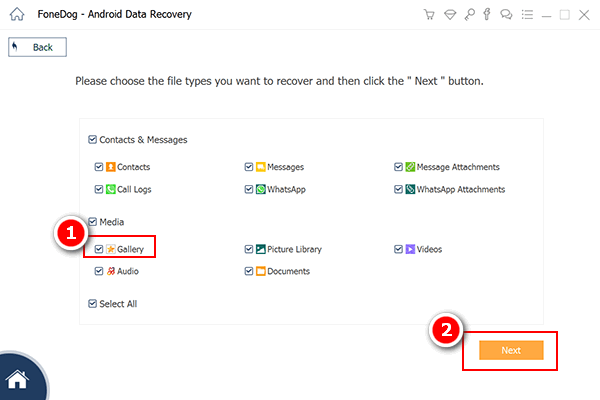 Select File Types, Choose Gallery -- Step3
Step3. Choose File Types
After the device has been detected by the computer, you can now see a pop screen wherein you need to choose the files you needed to be recovered such as WhatsApp messages, videos and much more. From here, you can check the box for photos and click 'Next' to continue.
By the way, we also have a guide tells you how to recover SMS from Xiaomi phones as well as recover contacts from Xiaomi phones
Step4. Grant Super-User Permission
Before the scanning takes place, FoneDog Toolkit- Android Data Recovery will ask for permission to access the entire device for recovery. You can see a super-user access window wherein you can Allow/Grant/Authorize to start the scanning.
The scan usually takes time depending on various factors like your internet connection and the total amount of data being recovered from the device.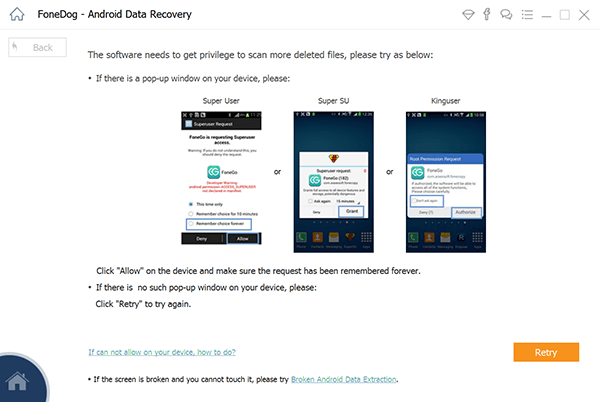 Allow SuperUser -- Step4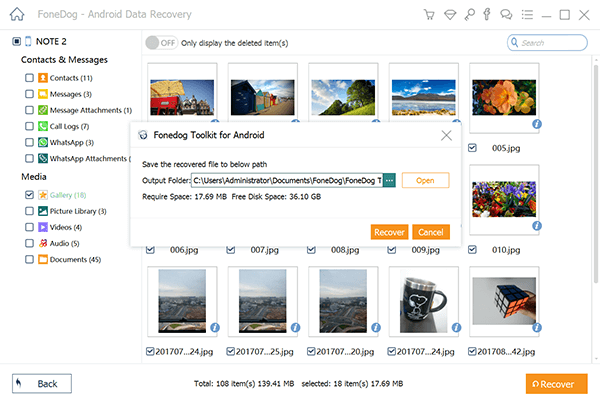 Preview and Recover Deleted Photos on Xiaomi -- Step5
Step5. Preview Deleted Photos on Xiaomi and Recover
All the photos will appear both the existing and deleted ones so you can preview and go over each item. When you have all the photos needed, you can check the box individually and click on the recover button at the bottom of the program screen.
Convincingly, Xiaomi has a lot to offer to all Android users apart from its kinder age. They have carefully developed their flagship devices to be able to compete with big brands in the industry. With their flexible backup and restore options, users can now take advantage of these without extra headaches.
They have online and offline backups to cater both worlds. If something comes up and you forgot to take backups just like deleted photos on Xiaomi devices, you don't have to worry about it too; FoneDog Toolkit- Android Data Recovery can save them.
There are no other recovery-programs that you would want to entrust your mobile with. FoneDog Toolkit- Android Data Recovery easily recovers lost or deleted contacts, call history, messages, photos, and other media contents and settings.
Apart from that, it is very much compatible with all Android devices like Xiaomi, Samsung, HTC, ZTE and much more. Share us your recovery experience with FoneDog Toolkit- Android Data Recovery.
How to Recover Deleted Photos on Xiaomi