Like our featured issue above, it seemed like there are no backups made of the photos saved on the Xiaomi phone. More likely you are not able to restore it anywhere on the device unless you use third-party recovery programs.
Remember that deleted photos on Xiaomi devices are not actually gone.
Unlike iOS devices wherein they use "Recently Deleted" folder to store the files before they are erased permanently after 30 days, Android devices don't have unless you use downloaded apps.
So the only way you can recover those deleted photos on Xiaomi phone is to use FoneDog Toolkit- Android Data Recovery.
FoneDog Toolkit- Android Data Recovery is proven to be effective and safe to use especially to Xiaomi phones. It has the highest recovery rate in the industry with its flexible options and user-friendly software.
Today, we will share with all Xiaomi users a data rescue solution which can help you retrieve removed images from Xiaomi mobile phone without any backups. Check these guides below:
Step 1. Download
FoneDog Toolkit- Android Data Recovery

and Install on Computer

To start the recovery for deleted photos on Xiaomi phone, first, you should download FoneDog Toolkit- Android Data Recovery and install it on your computer.

This program is available for both Windows and Mac to suit every user's needs. Follow the instructions for complete installation and then launch the program when done.
Step 2. Connect Android Device to PC
Using a USB cable, connect your Xiaomi phone to the computer to begin the recovery process. Make sure you have turned on the USB debugging on the handset to allow the device to be recognized.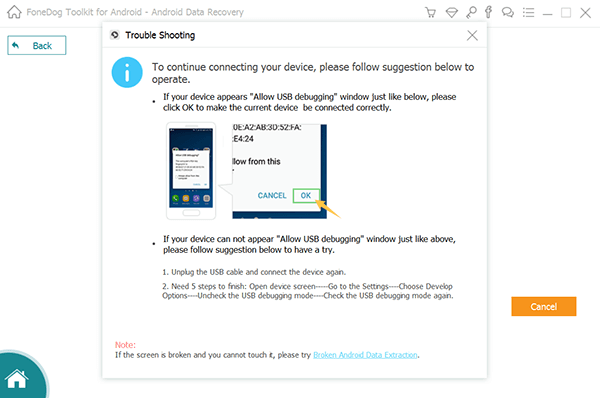 Step 3. Choose File Types
After the device has been detected by the computer, you can now see a pop screen wherein you need to choose the files you needed to be recovered such as WhatsApp messages, videos and much more.
From here, you can check the box for photos and click 'Next' to continue.
By the way, we also have a guide tells you how to recover SMS from Xiaomi phones as well as recover contacts from Xiaomi phones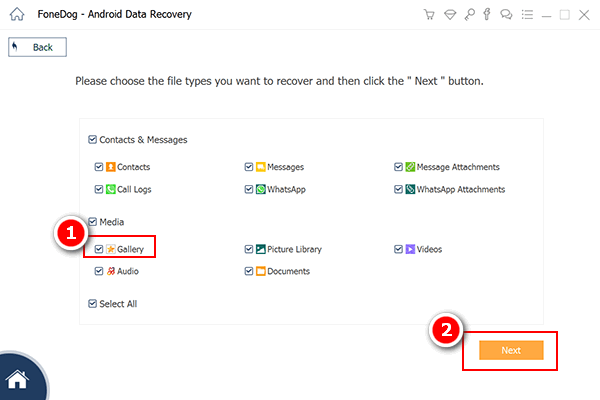 Step 4. Preview
Deleted Photos on Xiaomi

and Recover

All the photos will appear both the existing and deleted ones so you can preview and go over each item. When you have all the photos needed, you can check the box individually and click on the recover button at the bottom of the program screen.