Wherever you are or whatever you are doing, you cannot help yourself but take some photos of yourself and your surroundings. If you are like me who am fond of collecting photo memories, then we have the same issue of having a lot of memory cards or SD cards to use.
The more frequent we use our devices in capturing pictures; the more prone they are to data loss. Fortunately, we no longer have to suffer and endure this annoying circumstance since PhotoRec offered one of the best photo recovery solutions.
But before we go further, I would like to give you a full insight regarding PhotoRec review. Read the tutorial below.
Part 1. PhotoRec Overall Review, Features, and Pros and ConsPart 2. PhotoRec Best Alternative Recovery Program - RecommendationsPart 3. Summary
Part 1. PhotoRec Overall Review, Features, and Pros and Cons
Amateur and professional photographers need versatile and flexible recovery software that would partner them in case of data loss. They experience a lot of lost or deleted photos almost in every pictorial event.
This is where PhotoRec comes into the angle; it is aimed directly at recovering lost or deleted images from digital cameras.
However, since there is an increasing need to restore files from other devices, PhotoRec has also ventured into catering to other known platforms like SD card, USB drive, hard drive, and many more.
1. PhotoRec Features
Free - One of the best qualities of PhotoRec is that is free to use. Unlike many recovery programs out there that you needed to purchase their Pro versions in order to use, PhotoRec is considered open-source.
Compatible with any OS - PhotoRec is not limited to Windows computers alone. It actually works with multiplatform or any operating systems like Windows, Mac OS, Linux, and more.
Supports Various File Systems - PhotoRec has an impressive list of supported file systems including FAT, exFAT, ext2/ext3/ext4, NTFS, and HFS+. And this is photorec specify file type.
Provides Two Recovery Methods - Unlike other programs, PhotoRec comes in two types of recovery methods; the Paranoid and the Expert mode.
The Paranoid can recover non-corrupted files while the Expert mode allows you to customize the recovery method by setting the file system, block size, and retrieves files that were deleted or formatted.
2. How to Use PhotoRec?
If you are curious enough on how to use PhotoRec free software, here are the complete steps:
Step 1. Download the program and run it as Administrator - Once you have downloaded PhotoRec software on your computer, run the program as Administrator and choose the drive location you will be working with. The software is running in the DOS command, so you will need to make use of the arrow keys and the Enter button to navigate through the program.
Step 2. Allow PhotoRec to run a search on your selected Drive - After you have selected the drive you wish to recover the photos or files, select Search to begin the data recovery. You will see three options at this part, Search, File Opt. and Options. Then you will be directed to choose the partition drive where the files are stored. A free scan is used to recover deleted files while the Whole option is used if the file system is damaged or corrupted.
Step 3. Find and Restore Files or Folders - The final step would be to find the folder or file location of your missing data. Use the arrow keys to navigate through the files. Once you have selected the file or folders, wait for the program to complete the restore process.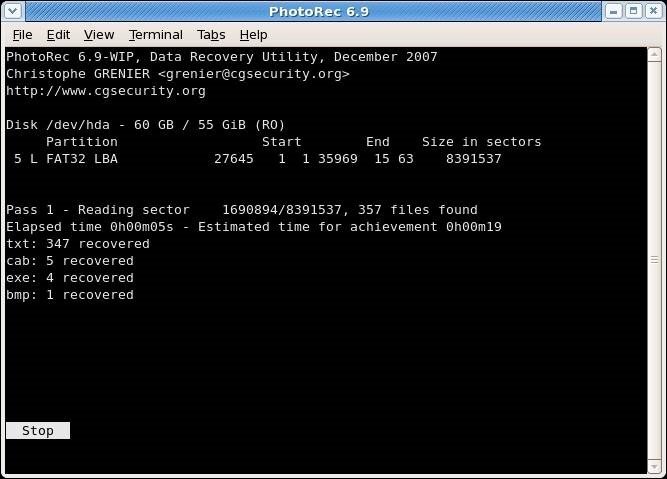 3. Pros and Cons
After we have gone through the full features of PhotoRec, including the steps on how to use it, here are the pros and cons I have found.
Pros
Free to download and use
Open-source software
Ideal for digital cameras, SD/memory cards, Smartphones, and many more
Works great with all operating systems (Linux, macOS, Windows, and more)
Has a wide range of file type recovery
Provides complete scanning process
Cons
The software interface is very intimidating especially for non-technical users
Not User-friendly (needs basic technical background)
Weak customer assistance
4. Overall Review
In general review, PhotoRec is a good recovery program considering that it's free and open-source. It definitely recovers various types of files from different files systems.
However, my only concern though is its outdated graphical interface and user experience. In today's competition, programs should be flexible enough to ensure that every user level is catered to, most especially the beginners.
Part 2. PhotoRec Best Alternative Recovery Program - Recommendations
If you don't want to venture into something unfamiliar like data recovery, then you are probably searching for better alternatives. I know PhotoRec is pretty much intimidating and not everyone is able to use it, so here is a better alternative you can try!
FoneDog Data Recovery is also a complete recovery software that is packed with all the features you need to retrieve all your information from different drives and situations.
This program works by simply installing it on your computer, select your drive and let it scan. After the software completes the scanning, you will now see all the recovered data on your screen.
And, in order to assist everyone from all levels, it has a walk-through method or self-help process. You don't have to spend much time wondering about where and how to use this software!
Data Recovery Recover deleted image, document, audio and more files. Get deleted data back from computer (including Recycle Bin) and hard drives. Recover loss data caused by disk accident, operation system crushes and other reasons. Free Download Free Download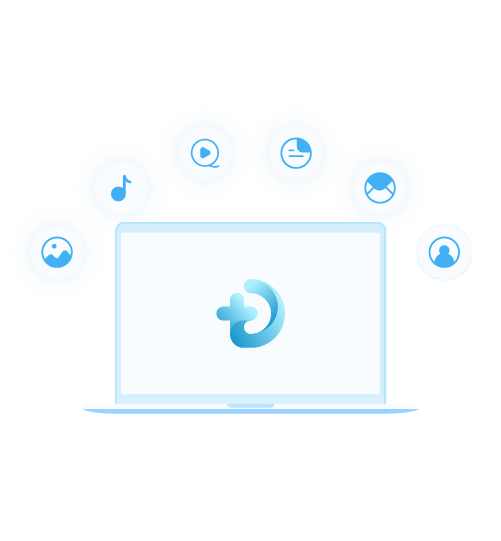 Features
Flash Drive Recovery
Memory Card Recovery
Crashed/Corrupted Windows or Mac Recovery
Deleted File Recovery
And Hard drive recovery
FoneDog Data Recovery is able to retrieve:
Images
Documents
Archives
Videos
Audios
And Emails
If you want to check out how this software works, you can download the free version and see for yourself!
Part 3. Summary
We have just completed the full PhotoRec review and overall, it is worthy software to try especially if you are looking for a free and open-source type.
However, this program is not for everyone. It's very confusing for first-timers and does not have 24/7 support.
For better alternatives, I recommend using FoneDog Data Recovery. It is packed with the same features and highlights but with a simpler and upfront interface.
Have you tried using PhotoRec? What are your thoughts about this software?