Although PDF files have been in service to us for so long, there are still tasks that we hope to do with such files. One such task is to edit them on our computer, especially in Mac. However, considering that a PDF file is a collection of complicated data, it won't be that easy. For that reason, you'll need a third-party app, particularly a free PDF editor Mac.
Fortunately, there are lots of them out there, and using them is no issue. All you have to do is find them. That's why today, we'll be talking about the best free PDF editor in Mac right now and what makes them worth your time. Before anything else, you should first understand what makes a free PDF editor Mac great. Part 1. What Features Should You Look For In A PDF Editor?Part 2. Lightweight Free PDF Editor Mac
Part 1. What Features Should You Look For In A PDF Editor?
Every PDF Editor Mac that you'll find on the internet has its own charm. They can either have a function that is not present to others. It may also have a great and satisfying performance. Some may excel in how simple their interface is. Although they are different from each other, there are features that are a must-have for every PDF editor. Here's a look at some of these features:
The first feature you should check out is editing, considering that is was made entirely for this purpose. A great free PDF editor Mac should allow you to add new text, delete content, or even move the content. There should also be an option to change the style.
The original PDF apps were made to import from other apps like Word and Excel. This is still one of the must-haves of PDF editors today. By the way, we may forget to save the excel file when we operate it. Click the link to see how to recover the unsaved file.
Markup Tools. Markup tools such as highlighters, erasers, stamps, and more can help with making collaboration easier for teams that often use PDF files.
You'll find that signatures are an important component of utilizing a PDF file to its full potential. Thus, it is important to be able to scan, import, or even type signatures on a PDF editor.
Not only do you need to edit the text on PDF, but you should also be able to edit configurations such as rotating pages, merge pages, or even resizing the PDF file.
Since you'll be editing a lot of files, it's worth having a search feature to make the job easier.
A good PDF editor allows you to get the content of the PDF in a text format.
With these features, you can distinguish a good PDF Editor Mac from a bad one. Now that this is settled, here's our first entry for the best PDF editor Mac in 2021.
Part 2. Lightweight Free PDF Editor Mac
Although the previous section discussed the noteworthy features of a PDF editor, there are other apps out there that are still worth it despite not having such features. We call this a lightweight app. So before anything else, let's start with the lightweight PDF Editor Mac.
FoneDog PDF Compressor
FoneDog PDF Compressor allows you to compress your PDF. Simply put, it excels in the Configuration part of a free PDF editor Mac. Compressing your PDF file would open countless possibilities. For one, you can transfer that file anywhere since it's now smaller. It also compresses the PDF file without reducing the quality of the content. That means even with a lower file size, you will still have the original quality of your PDF file.
Preview
Preview is another lightweight PDF editor, although it focuses on the Markup Tool part. The software gives you the ability to add texts, shapes, and most importantly, highlight any text on the PDF file. It also has the function of protecting your PDF file by adding a password. There are other features available, but we leave them for you to discover.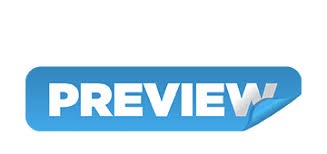 Adobe Reader DC
Adobe Reader DC is one of the oldest PDF apps that were released. Although it has been in the virtual world for a long time, it stuck to the original purpose of PDF apps, which is to only view PDF files. With that said, if you want to have a really lightweight PDF editor, you have to upgrade it first. The upgraded version allows you to edit, comment, and sign the PDF with this lightweight app.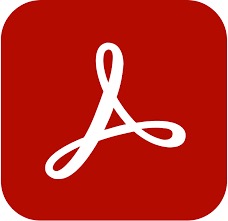 FineReader
FineReader is most similar to Adobe Reader DC. It also allows users to view the PDF file, but it may also be considered as a Free PDF Editor Mac. However, it specializes in OCR, enabling you to scan PDFs and get the contents in different formats that can be used for PowerPoint, Docs, Excel, and more.
Now if you can't settle for a simple, lightweight app, then it might be worth considering some of the more complex and premium software. Let's start with our first entry for an all-in-one PDF Editor Mac.
PDFelement Pro
Our first entry is PDFelement Pro. This app has all the features that you can find in one software. It has an editing function. This includes adding or removing texts, background, watermark, or even links. You can also use markup tools to annotate the content.
Some of the annotation features are stamps, shapes, notes, highlights, and more. You can also add attachments to the file, though it may add to the file size once it is done. There's also an import function that gives its users the ability to convert PDF files to PowerPoint, Excel, Word, HTML, and even eBooks.
Configurations like merging, rotating, and resizing are also available in the app. The OCR supports up to 23 languages which makes it easier for the software to recognize the content of a scanned PDF file. The software accepts two kinds of signatures, a handwritten sign or a digital sign. Lastly, you can add passwords to the PDF file for increased security.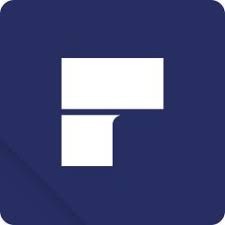 Acrobat Reader
We've mentioned Acrobat Reader as a lightweight app. However, there is also the premium version. While it may be considered as a Free PDF Editor Mac, it doesn't prove to be very useful that way. Nevertheless, the features make it very worth mentioning.
The Acrobat Reader checks most of the features we discussed in earlier sections. There's an editing function and signature function, with the Fill & Sign section. The Signature function, in particular, offers two options. One of which allows you to draw the signature, while the other is simply a typed signature.
There's also a Configuration function that allows you to add comments, insert circles, lines, and other shapes. There are also Markup Tools that can be considered as the specialty of Acrobat Reader. You can underline, strikethrough, highlight, or even add speech bubbles to the words.
There's also a stamp tool that can categorize your document as Approved, Confidential, Revised, and more. Another feature we liked about this is that it is interconnected to Microsoft Office formats.
This means you can import the PDF file into other formats such as .docs, .xlxs, .ppt, and more. Unfortunately, accessing the features can be a bit too expensive for those that won't be using the PDF editor Mac frequently.
FineReader Pro
FineReader has its charm of being a lightweight free PDF editor Mac. On the other hand, FineReader Pro, its upgraded version, has more capabilities. While we say it is an upgraded version, you're not necessarily required to pay for this version. There's also a free version of FineReader Pro, hence making it to this list of PDF editor Mac.
FineReader Pro is an app specializing in Optical Character Recognition, or what is better known as OCR. While regular OCR apps allow you to get the text from an image, the OCR of FineReader Pro goes beyond the typical OCR function. For one, it's not a hit or miss process, unlike other OCR apps.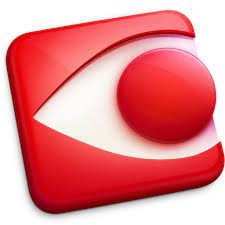 It makes sure to recognize most, if not all of the content from an image. It also makes sure to translate the content into the preferred language of users. Although this is the specialization of this app, there are other functions where it can excel. As the name suggests, it also allows you to "read" the PDF file, then edit it if you want.
In addition to this, you can collaborate with your team with Markup Tools as well, though the app didn't put much effort into such tools. With that said, there's no denying that FineReader Pro deserves to be on this list of PDF editor Mac. Now we head to another.
PDF Expert
PDF Expert is perhaps the best in terms of performance among the free PDF editor Mac out there. Not only is it free, but it can also be considered a premium app. In short, it is a freemium app. PDF Expert was developed by Readdle which has been developing PDF processing products long ago and such products have been available to Apple users since 2015.
That is why PDF Expert is well-known especially by Apple users. The app allows for fast page organization and optimization. You can quickly edit the content of a PDF file by adding annotations and other symbols. While the editing functions are simple, they are quite effective. There's also a simple interface, making it perfect for beginners.
Unfortunately, the app focused too much on the performance that it didn't have many features compared to the other entries in this list. Another disadvantage is that it's not compatible with other PDF files. However, we still can't deny that it's worth checking out, mainly due to the efficiency and simplicity that the app offers.
PDF Buddy
PDF Buddy is a bit different from the rest of the entries in this list of free PDF editor Mac. While the others are available as a software or app on Mac, PDF Buddy comes in the form of an online tool. This means there are no limitations as to what kind of operating system it supports.
This is one of the many perks of this app. You don't have to worry about having a Mac or Windows, or even a mobile device. At the same time, it is a disadvantage since you need the internet to use it. Simply put, it is accessible on all devices, as long as there is the internet.
But that's not all there is to PDF Buddy. It also has the functions that other PDF editor Mac has. You can edit texts and images. You can merge or split pages. You can also add a signature. Nonetheless, it's a fPDF editor Mac that boasts its accessibility while at the same time having the features of most PDF editor Mac. The only downside is that you might experience failure when downloading the edited PDF files. Either way, that concludes our list of free PDF editor Mac.
People Also ReadGetting to Know The Exodus Super Unlock And Its AlternativeComputer Cannot Detect Android/IOS Device
There are lots of things you can and need to do with a PDF file. This is especially true for people who often use PDF documents for their jobs or studies. For one, if you want to present an idea, you need to edit PDF files to fit your requirements. As for students, it's crucial to preview such files for information. It's true that there's a built-in feature in Windows for doing this, that's why you will need a free PDF editor Mac that you can use anytime.