Part 1. Why We Want to Free Space on iPhone?Part 2. Which Eat up Too Much Space on iPhone?Part 3. How to Free Space on iPhone?Part 4. The Best Efficient and Safe Way to Free Space on iPhone
Part 1. Why We Want to Free Space on iPhone?
Apple's iPhone is commonly known to have no SD card slot which makes the device limited when it comes to storage. Most people use their phones for picture takings especially when there is an occasion, on travel, or even just on a random daily basis.
It can also be used as an 'mp3 player' by saving/buying/downloading music from music stores or from online. Sometimes, it can also be a storage for important files that are sent from work or colleagues. And pictures, videos, music, are undoubtedly one of the heavy files a person can store on their smartphones.
What's the real story?
However, these are not the sole reasons why an iPhone device's storage is getting low day by day. Read more and find out what causes the device's storage to deplete.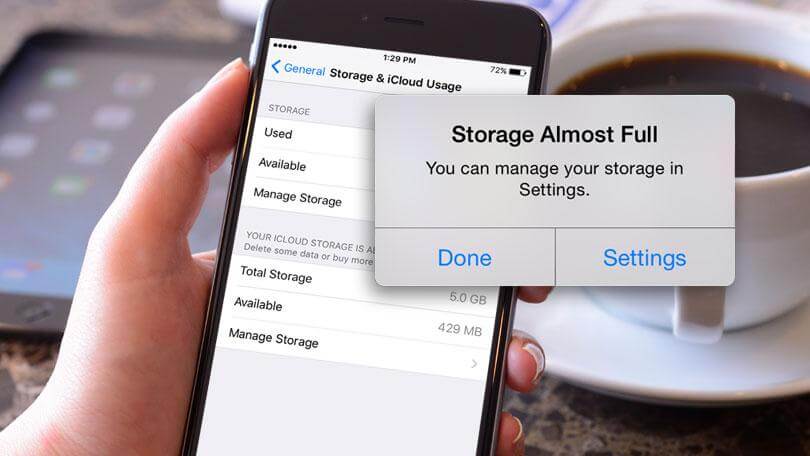 Part 2. Which Eat up Too Much Space on iPhone?
Unused Applications on iPhone
If you think unused applications do not affect the device in any way because it is being unused, then you are absolutely wrong. Unused applications cost as much storage as it is to used applications.
It does not matter how frequently you used it, as long as it is installed in the system of your device, it will continue to eat your storage up. It may not eat up storage as big as the used ones, but the fact that it still consumes a portion of the storage space is still something else.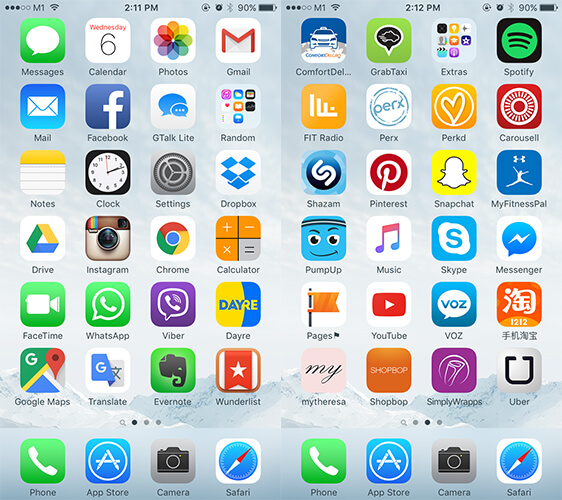 Installing Heavy Apps on iPhone
Compared to the past years, applications before are mostly ranging from 20 MB to 40 MB. However, the apps in the following years have become more demanding to the storage spaces.
Apps are now 3 times heavier than before. Facebook, for example, is now almost at 300 MB, whereas before it is only somewhere at 30 MB. As the apps' size became larger and larger, the mobile devices somehow could not keep up with it anymore, most especially iPhone devices which are not entitled to an extra storage space by using an SD card.
Software Malfunction on iPhone
In some cases, iPhone constantly notifies a user's device about low storage even though there are only several files in the device. This could mean that there is a software malfunction happening.
This is sometimes caused by failed/unfinished/interrupted software update. That is why it is always recommended to make sure that the update is successfully before doing anything to the device.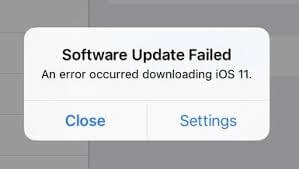 Part 3. How to Free Space on iPhone?
Luckily, there are effective ways on how to free space on iPhone. The first method will be using the common and standard procedure, and the second one is by using a 3rd party app called Fonedog Toolkit for iOS Data Backup and Restore.
Follow the guide below.
Delete Files Manually
A safer method of deleting files is by manually doing it to avoid important files getting removed as well.
Go to the file's designated applications to remove the files (Open Gallery if you want to delete photos and videos, etc.).
Tap the Select option and choose the files you wish to bulk delete.
Then simply tap the trash bin to successfully delete the files.
Confirm deletion of files.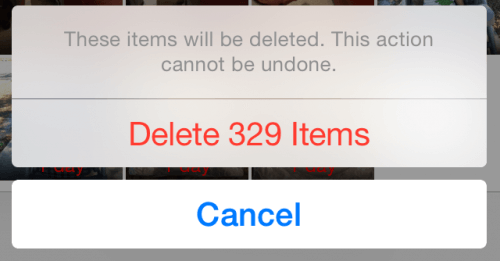 Permanently Delete Files
Just like in a computer, deleted files are not entirely removed from the system. On a computer, deleted files can be seen in the Recycle Bin where you have the option to recover them from being deleted or permanently remove them from the system. On an iPhone device, deleted files are found in the Recently Deleted folder where all deleted files are stored.
To go to the Recently Deleted folder, read below.
Go to the previous app where you recently deleted a file. For example, if you recently deleted an album, simply go to the Photos app, tap Albums, scroll until a Recently Deleted Album is shown, tap Select on the top right corner, you will be given an option to delete all photos or choose which photo to delete.
Simply check the photos you want to remove, and then tap the trash bin icon. Then, confirm to delete the photos.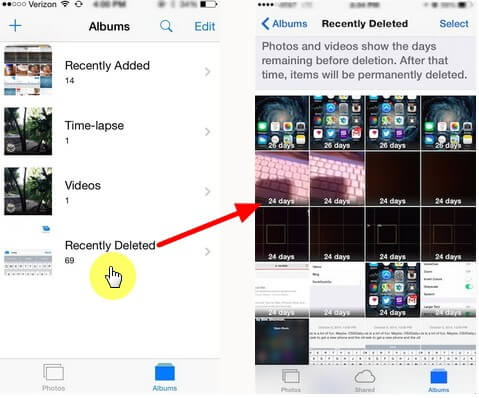 Clear Cache Data
This method is for users who love to watch videos online. Unknowingly, you have been actually saving cached data by watching videos which eat up storage spaces.
To delete cache data, follow the instructions below.
If you are using Safari browser,
Go to Settings
Then tap Safari
Then look for the Clear History and Website Data
If you are using 3rd party browsers,
Go to Settings
Tap General
Then tap Storage and iCloud Usage
In the Storage and iCloud Usage, tap Manage Storage to find out which apps consume the most storage space
You can then decide whether to remove the app that eats up too much space and free up some space on iPhone.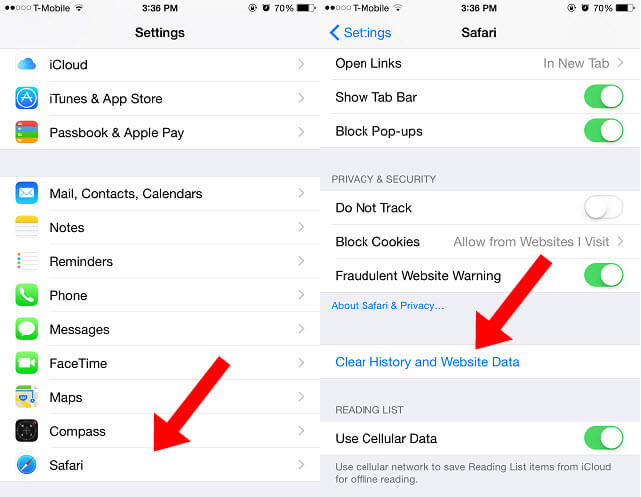 Part 4. The Best Efficient and Safe Way to Free Space on iPhone
Save Storage Space Using Fonedog Toolkit for iOS Data Backup and Restore. Manually delete data on iPhone is fast. But when you delete the wrong data? It is difficult to recover your mistakenly deleted data.
I recommend you backup your data before you erase your iPhone. You can choose FoneDog iOS Data Backup and Restore.
The software can backup all your data or selectively choose data to back up with one click to a computer. That's not all. You can selectively restore the data to iPhone in case you mistakenly delete data on iPhone. The software is so easy and fast that you deserve to have one.

People Also Read:
Backup and Restore iPhone Data with one click.