Problem: "I am not sure what I did but for the life of me, my iPhone is going crazy. I know a solid reformat or restoration will do it a lot of good and it will be as if it was brand new, not with this whole blinking screen and all.
I showed it to several friends and they suggested strongly to reset the phone to factory settings and just restore iPhone from iCloud Backup.
Sounds good, shouldn't be impossible and I totally have an iCloud account which I use. Now, how do I restore the data back to my phone?
I just realized I know how to back up my files but restoring isn't exactly something I do often and I'm afraid I might be in over my head on this one.
Fingers crossed it's as easy as backing up but whatever you all can share with me, that would be more than welcome."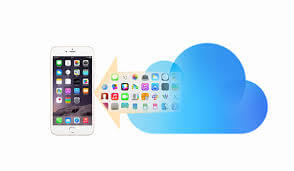 Want to restore your iPhone from iCloud backup but don't know how? You can read this guide to learn how to easily restore iPhone from iCloud backup.
For those who aren't completely familiar with the iCloud, it is a cloud or virtual data storage that is located online or the internet that can save up to a certain amount of data for free.
All you need to do is register for an iCloud account and your data will then be protected by both a username and password.
Sounds pretty simple and a number of people have decided to depend solely on the iCloud to back up their iOS devices. Here are some about iCloud.
Part 1. How to Restore iPhone Using Your iCloud Account?Part 2. How to Selectively Backup iPhone?Video Guide: How to Backup Your iPhone.
Part 1. How to Restore iPhone Using Your iCloud Account?
Using the iCloud to restore your phone to the way it was after a reformatting is pretty much one of the major advantages of using an iCloud account altogether.
The idea is to be able to back up your files accordingly and then from there, you can have access to restore it to any iOS device of your choosing, which makes things easier for people who need to reformat or upgrade to a newer phone.
From there, you can actually restore iPhone from iCloud backup. Why would one want to restore some people might ask? Much like the user above, perhaps the iPhone or iOS device is having some issues that a good old factory reset would fix.
Or maybe you are missing some key data that you may or may not have deleted but desperately need back for some reason or another, that would be a good reason to restore using your iCloud account.
Whatever the reason might be, you need to restore using a trusted backup file and you are hoping that iCloud has that answer for you.
Now, one might wonder, how does one iPhone iCloud backup restore? As mentioned above, it isn't exactly like a recurring event that you need to restore using your iCloud account unlike backing up which could happen on a daily basis.
To do this, you must first and foremost have a good backup file ready to be accessed. This assumes that your iCloud has been set to back up your files automatically since you activated it, however, if you have yet to do so, please follow these steps:
How to set up iCloud backup
Step 1: Go to your iPhone settings and look for iCloud. Please note that if you have yet to connect your iCloud account to your iPhone.
You can do so here or you can create a new iCloud account and use it here. Simply input the username and password.
Step 2: Find the Backup toggle and switch it on for future reference and you will notice a Backup Now option below.
Click on that to make sure you have an up to date backup file ready for restoration if you don't have one yet.
Alright, now that you have a credible backup file ready, you can now restore using iCloud. There will be two methods one for new phones and the other for existing phones.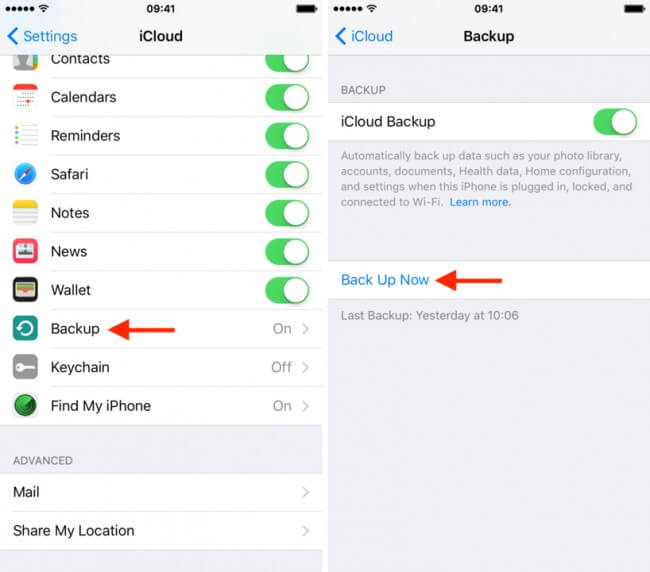 Note: Please check below for the date and time of the last backup, if you just backed up now it should have the current date placed on it.
How to Restore Your New phones from the iCloud Backup
Step 1: Switch on the new phone and go about the usual registration program, please make sure you have a strong and reliable wifi connection to complete the process.
Step 2: When you arrive at the iCloud option, you will be asked to place the username and password of your iCloud account.
From there, it will ask if you want to restore your phone from the backup, simply click yes and wait for the process to complete.
Step 3: When the process is finished, you should have your backup files back on the phone.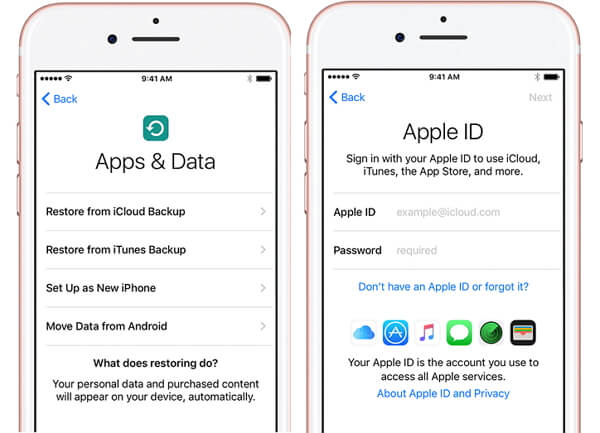 Part 2. How to Selectively Backup iPhone?
For you, if you have a problem with your iPhone, you can choose to reset your iPhone, but the data is the worst thing. So we need to back up our data regularly to avoid data loss caused by phone failure.
So many people will choose to back up data to iCloud. But iCloud has a 5GB memory limit, so you may not be able to back up your data.
Today, I want to introduce you to a backup tool, which is Fonedog iOS Data Backup and Restore. It allows us to selectively back up our data, you just select your data and then back up it with one click.
To get started, free download FoneDog iOS Data Backup and Restore Toolkit to try.
In conclusion, assuming your iPhone just needs some parts restored or you think that 5GB is just not enough for you right now, you may want to visit FoneDog iOS Backup and Restore for another solution to your backup and restoration needs.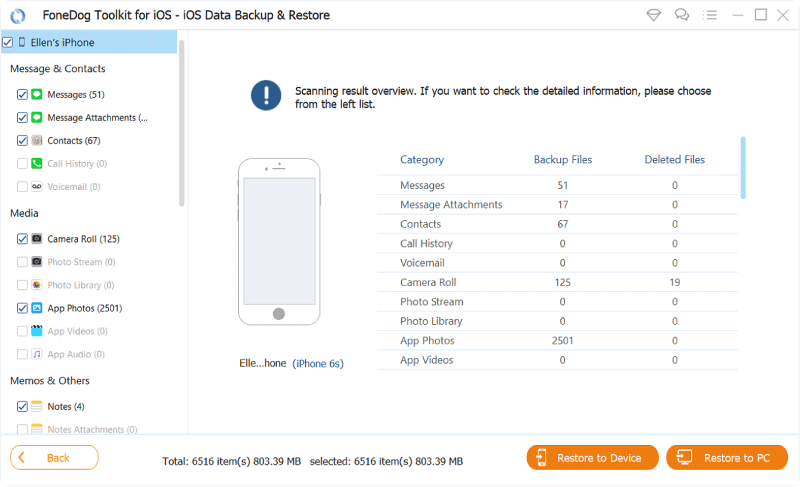 Video Guide: How to Backup Your iPhone.
This Video can guide you how to backup and restore to iPhone. Just Click on and Watch!!