By Nathan E. Malpass, Last updated: August 26, 2019
Recent Issue: "I'd like to back up the contacts on my iPhone, but I have no idea how. I hope it's just easy and would only take a few minutes of my time. Can you tell me how? Thanks in advance."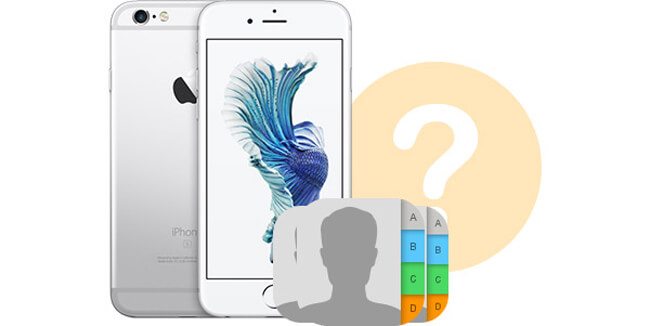 You are in right place. Today, I will share some ways to backup contacts on iPhone. Read Along.
Part 1. Why Backup iPhone Contacts?Part 2. How to Backup iPhone Contactsbto iTunes?Part 3. How to Backup iPhone Contacts to Computer?Part 4. How to Backup iPhone Contacts to iCloud?Part5. Conclusion.
People Also ReadHow to Backup iPhone Contacts to GoogleHow to Transfer Contacts from iPhone to iPhone
Part 1. Why Backup iPhone Contacts?
Having a backup plan for your data is important. That's why backups exist. If you think about backups, chances are contacts would not be the first thing that would enter your mind.
It would most probably be your photos, videos, music, or documents. That is a wrong mindset though. You must keep a backup of your contacts too. Imagine losing all of your contacts in a snap. The consequences may be catastrophic. It can hurt your work and even your personal relationships.
After all, you rely on your contacts list when you send text messages and make calls. Fortunately for iPhone users, there are many ways to back up iPhone contacts. We'll feature three of the best in this post, and it's up to you to decide which one you fancy doing.
Part 2. How to Backup iPhone Contactsbto iTunes?
iTunes is more than just a media player. You can use also use it to perform backups too. However, it won't give you the freedom to select which type of files to back up. It automatically backs up all data on your iPhone.
As there is no way you can back up contacts alone, restoring your backup would involve retrieving the rest of your files as well.
Aside from that, the backup file is in a format that is unreadable by computers and devices. The only way you can view its contents is by restoring the backup.
On the brighter side, if you do use iTunes, you get to keep a backup of all of your data. Needless to say, a complete backup would take a longer time to complete.
Open iTunes and connect your iPhone to the computer. Wait for iTunes to detect your device.
Click on your device's name under the Devices tab. You will see this on the left side of the window.
Hit Summary and select Back Up Now.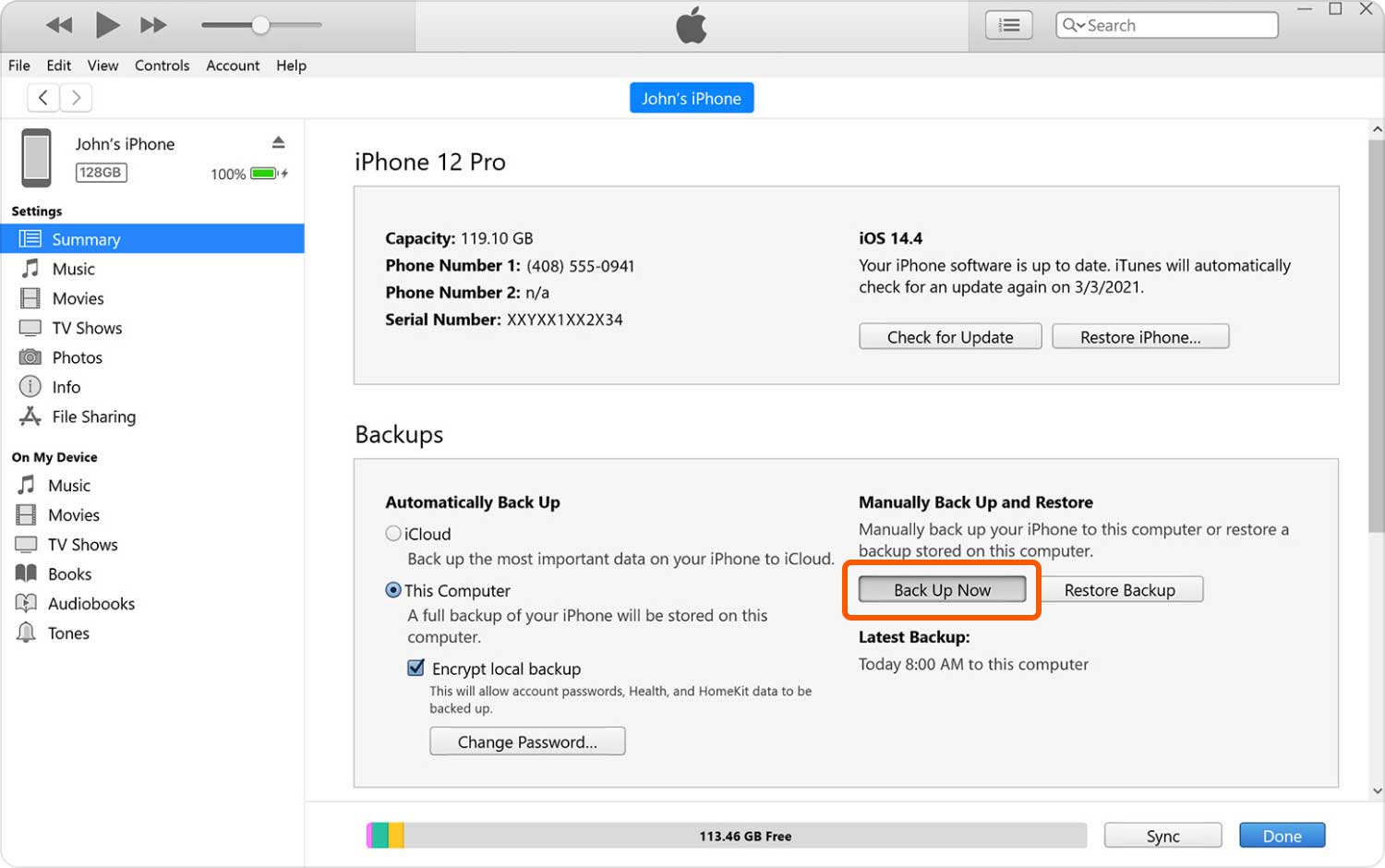 Part 3. How to Backup iPhone Contacts to Computer?
If you're looking for a better alternative for iTunes, why not try out FoneDog iOS Backup and Restore Toolkit? It is 100% safe, secure, and effective.
Your backups are saved on your computer, so you get to maintain the privacy of your contacts. You can even lock your backup with a password so only you can access it. The best part is you don't need an internet connection to perform a backup!
Restoring your backup is easy too. In a matter of clicks, FoneDog can access your backup and get your files back on your device. Plus, you get to choose which files, or in this case, contacts, to restore.
Step 1. Download and Launch FoneDog iOS Toolkit.
Download the software onto your computer and wait for the installation to complete. Open the program.
Connect your iPhone to the computer with your USB connector. The software will automatically detect your phone.
On the main menu of the software, click on iOS Data Backup & Restore. 2 options will appear. Since you want to perform a backup, choose iOS Data Backup.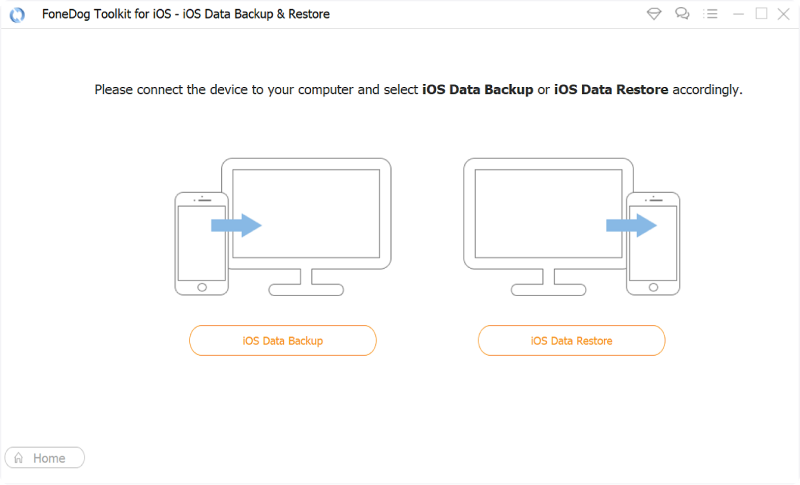 Step 2: Choose Backup Mode
You will see two backup modes. Standard Backup is a regular backup, while Encrypted Backup will enable you to protect your backup file with a password.
Should you choose Encrypted Backup, you will be asked to enter a password. Make sure to remember this password, so you can access the backup in the future. After making your choices hit Start.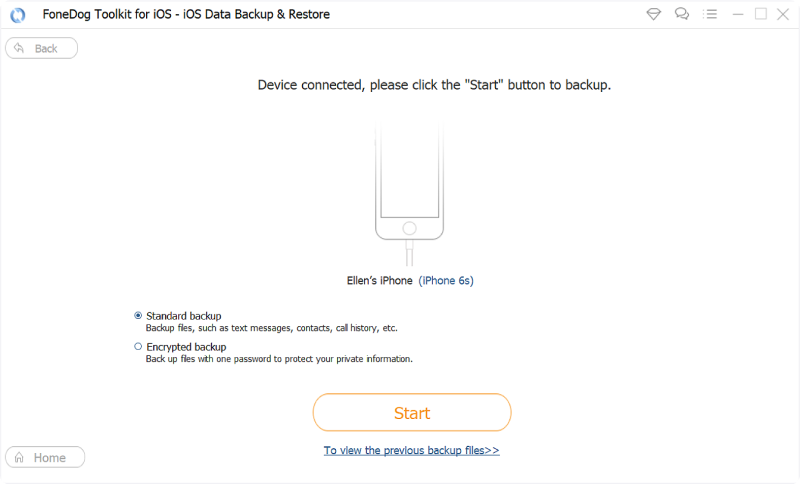 Step 3. Select Files to Back up.
The software will now ask you to choose the types of files that you want to back up. Since your goal is to back up your contacts, tick Contacts under the Messages and Contacts section.
If you want to back up other files as well, you can simply mark the applicable items. Click Next when you're satisfied. The backup will automatically start.
Once the backup has been created, you will see the file size of the said backup.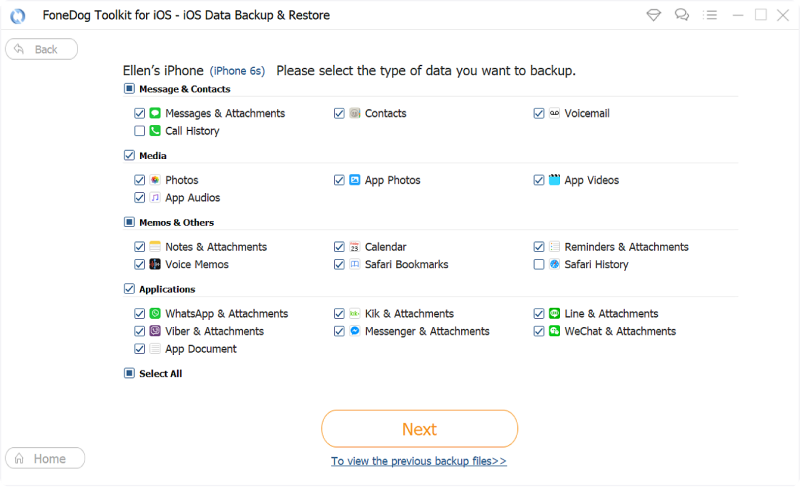 Step 4. Wait for the Backup to Complete.
Stand by as the software creates a backup of your iPhone's files. Do not disconnect your device during the process.
The program will notify you once it is done backing up your files. You can see the total file size of the backup in the bottom left-hand corner of the window.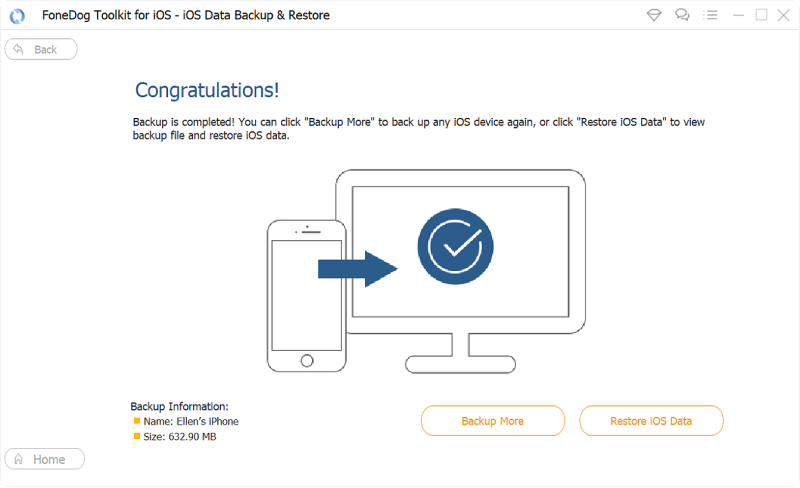 Part 4. How to Backup iPhone Contacts to iCloud?
Based on functionality, iCloud beats iTunes. For iCloud, you can enable syncing, prompt the back up for the first time, and allow your iPhone to do the rest. If you do make changes to your contacts, iCloud will automatically synchronize these changes with those uploaded to the cloud.
However, this works only when you leave your phone connected to the internet, locked, and plugged into a power source. Another drawback is that you may feel uneasy about uploading your contacts to the cloud.
Before proceeding with the backup, make sure that your internet connection is stable.
On your iPhone, open Settings > iCloud.
Provide your iCloud account details to sign in.
You will now see a list of apps. Look for Contacts. Slide the toggle to the right to turn it on.
If a prompt appears asking you what you want to do with existing contacts on your iPhone, tap Merge.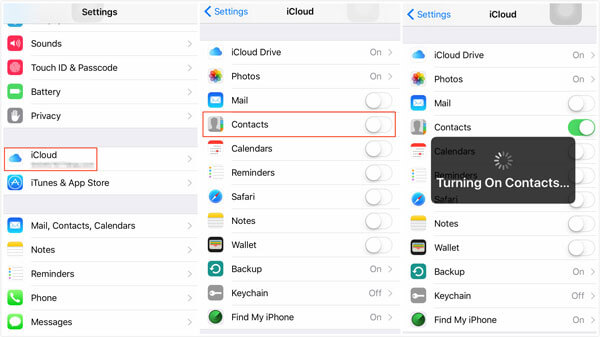 5.Scroll down to the bottom and tap Storage & Backup.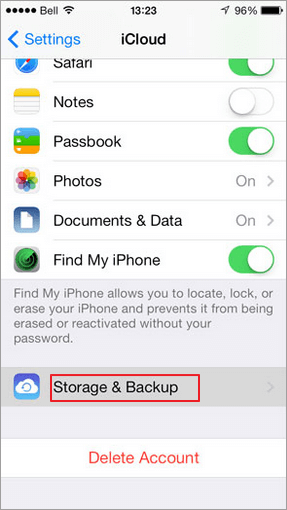 6.Turn on iCloud Backup and tap the Back Up Now button below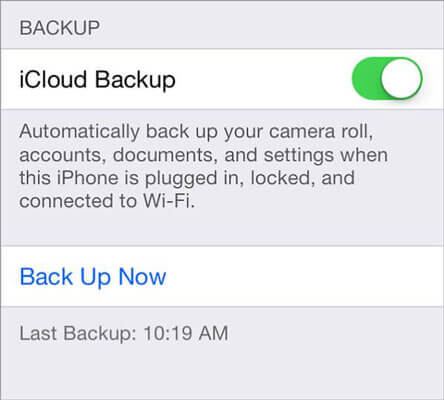 Part5. Conclusion.
Now that you know that backing up contacts on iPhone is easy, there should be no stopping you from making it a habit. Backing up is not a one-time thing. Instead, it is something you must do regularly so you can reap the rewards.
FoneDog iOS Toolkit is just around to make backing up fast and simple while giving you the freedom to back up what you want. There is no better time to download the software than today!