"How can I fix iTunes Error 3014 easily When Restoring iPhone?" I remembered last night when I updated my iPhone 6, it was only loading for about 40 minutes which is thought was fine and it was asking to restore my iPhone so I did, suddenly there was a pop-up message that I encountered iTunes Error 3014 and I cannot restore iPhone. I click on restore several times and redo the process but I cannot get past through this frustrating error.~Tony
Undoubtedly, iOS devices are few of the most stable, top-of-the-line and durable among the mobile and digital categories. Although Apple has developed good quality digital devices, there are still a few system errors that they need to work on and one of these bothering errors is iTunes Error 3014 where it affects iOS devices whenever one tries to update and restore them.
This kind of error affects almost all iOS devices while performing the same steps. There could be different scenarios as to how the iTunes Error 3014 but one thing is for sure; there are easy fixes to get rid of this issue. Let us get to know more about this error and why it affects iOS devices as well as how to resolve it as soon as possible.
Part 1. What is iTunes Error 3014?Part 2. How to Fix iTunes Error 3014 without Any Data Loss EasilyPart 3. Video Guide - How to Fix iTunes Error Step by StepPart 4. 7 Solutions to Fix iTunes Error 3014 When Restoring iPhone
Part 1. What is iTunes Error 3014?
error 3014 is one of the restore/update error codes when iTunes cannot access Apple's iOS software update server.
You may see "iPad error 3014", "iPhone could not be restored 3014" or "iPhone 6 error 3014 solution" online. Actually, they are all due to iTunes Error 3014, an iTunes system error with the code 3014 that can happens at any time when you update your iOS software to the latest version on your iPhone, iPad and iPod touch. There could be a lot of reasons and causes why iTunes Error 3014 appears, usually here are a few:
Virus or Malware infection on the computer where iTunes is installed.
Corrupted iTunes-related software in Windows registry.
Incomplete iTunes installation or corrupted version.
Another program may have accidentally overwritten and deleted iTunes files.
These possible causes will then interrupt your current activity and will prompt a runtime error which is very frustrating especially when you badly need your iPhone right after. We know you have searched the world of internet halfway just to stumble upon this article so don't worry, we will give you full solutions to fix iTunes Error 3014 when restoring iPhone. Take note that before this error appears, there are signs and symptoms of iTunes Error 3014 that will show, check these out:
Windows latency and response slowly to external devices like mouse and keyboard
Freezing periodically during any computer-related activities
Error 3014 pops up
Crashing the current program window
When you notice any of the above-mentioned signs and symptoms, try to fix it right away to avoid further problems. We have gathered and tested all the best possible ways to fix iTunes Error 3014 from various cases and studies that will definitely help you solve the issue on your own.
Part 2. How to Fix iTunes Error 3014 without Any Data Loss Easily
Practically speaking, when you restore the iPhone from iTunes backup and got messed up along the way, there is a great chance that you might have lost some important data, apps, and settings on the iPhone.
Now, that is another big headache that you will face after solving iTunes Error 3014. However, there is still hope for your data to be saved while fixing iTunes Error 3014 easily. The better than best solution is to use third-party iOS system recovery programs that will do the job for you.
FoneDog iOS System Recovery, the trusted iOS partner for fixing to, bricking, white screenblack or blue screen and of course iTunes Error XXX codes. All these and more iOS technical problems can be solved by FoneDog iOS System Recovery.
There is no fear of data loss because it keeps your personal data and other important files safe while troubleshooting. To get to know more about FoneDog iOS System Recovery, you can simply try to download the Free version to see if it perfectly suits your needs; but mind you, this software is the most effective so far.
Tons of iOS users worldwide are using FoneDog iOS System Recovery because of its user-friendly interface that it does not require any experts to perform the recovery from iTunes Error 3014. All you need is to simply follow these guides below:

Step 1. Download FoneDog iOS System Recovery, Install and Launch on Computer
If you haven't downloaded the FoneDog iOS System Recovery yet, then go online and install it on your computer. Once the installation is completed, you can now launch the program until you reach the main window. You can follow the onscreen guides for installation.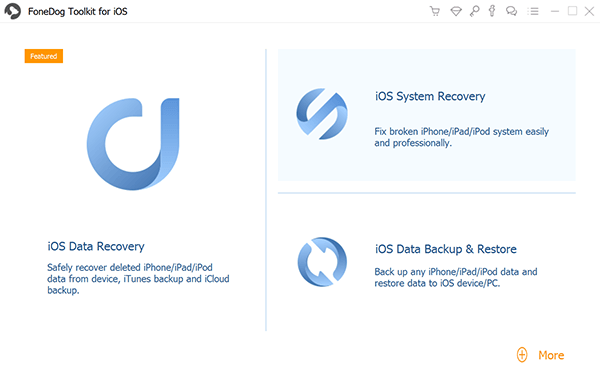 Step 2. Connect the iPhone to the Computer
When you are on the main menu of the program FoneDog iOS System Recovery, choose System Recovery among the tools provided. At this time, you can now connect the iPhone to the computer using a USB cable that came along with the device. Be sure to use the original connectors to avoid other issues. Click on Start when you see that it has been detected by the software FoneDog iOS System Recovery. Click start to continue.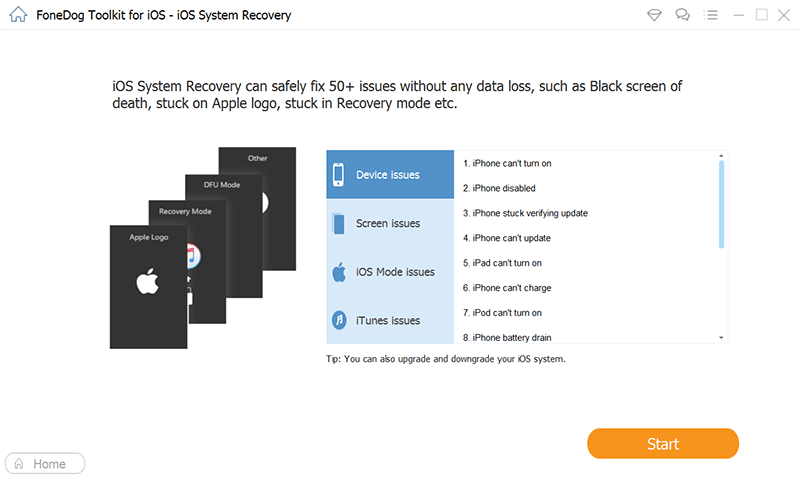 Step 3. Confirm iOS Device
FoneDog iOS System Recovery will scan your iPhone and it will ask you to verify its make and model in order to download the latest firmware package. After you have confirmed the details, click Download.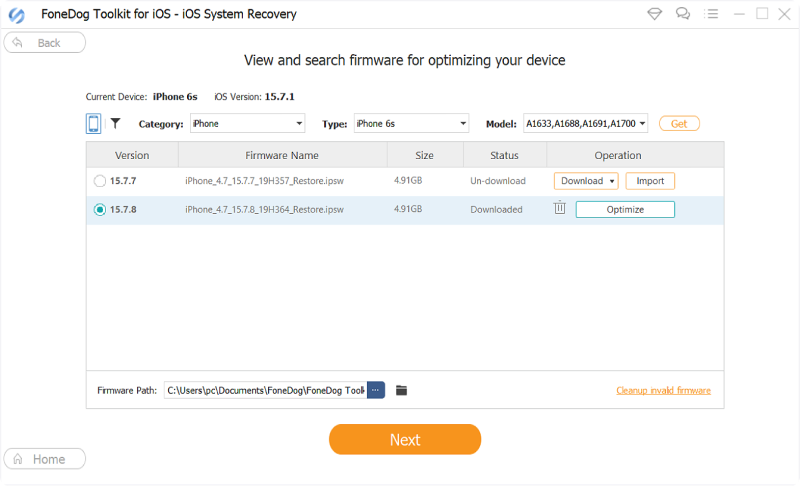 Step 4. Wait for the System Restoration
FoneDog iOS System Recovery will begin to extract the latest firmware package and will repair your iPhone. This process may take some time but of course, it's better to wait than mess up the iPhone again. Avoid any interruptions on the connection to make sure the entire process is done successfully. FoneDog iOS System Recovery will now prompt you after the download and repair. This will reboot the iPhone and will return to its normal mode.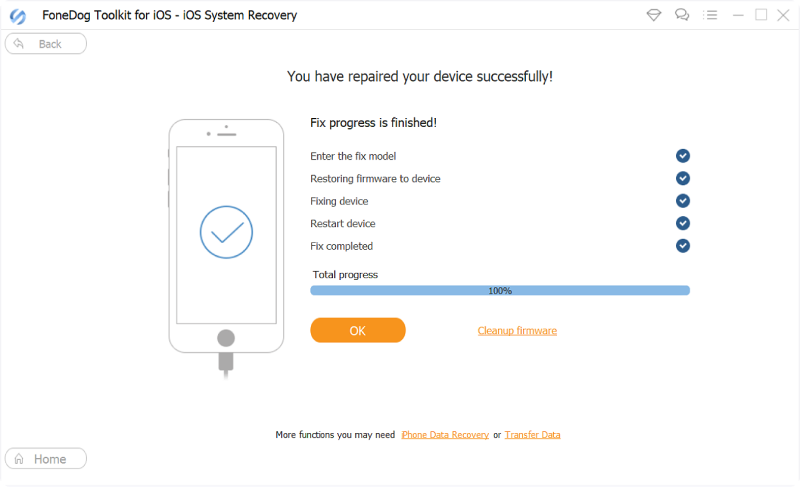 Part 3. Video Guide - How to Fix iTunes Error Step by Step
You have then successfully fixed iTunes Error 3014 without putting too much strain on yourself and on the iPhone that may cause more damage. FoneDog iOS System Recovery is the ultimate iOS system recovery partner that every user should have in case you are stuck on any of the mentioned issues. Also, this is the perfect solution if you are not confident about the manual steps are given above. FoneDog iOS System Recovery is simple, fast and safe; a highly recommended software.
Part 4. 7 Solutions to Fix iTunes Error 3014 When Restoring iPhone
We will be giving you 7 more effective tips to resolve iTunes Error 3014 in no time. Since iTunes Error 3014 means that something along the reset way went wrong, most probably during an update due to a problem getting in touch through Apple's servers.
Whatever had interrupted the said communication to Apple's server, it is now affecting your iPhone and this need to be solved by properly diagnosing the root cause and the best solution to be applied. This problem can be reverted by the following simple solutions below:
Update iTunes.
Update the PC operating system.
Manually check the computer's date and time.
Update security software.
Stay connected.
Edit the hosts files.
Old but gold, rebooting can help.
Solution 1. Update iTunes
Always make it a habit that whenever you open or access iTunes to check for the latest version and update it. It is not required but it helps in a way to avoid any system issues like iTunes Error 3014 because if you see, older iTunes versions are very susceptible to unwanted problems and may cause other
To update iTunes on Mac
Launch iTunes on your computer
At the top of iTunes' menu bar screen, click iTunes then look for and click Check for Updates
Install the latest iTunes version by following the onscreen guides.
To update iTunes on Windows
Launch iTunes on your Windows PC.
From the iTunes' menu bar, click Help scroll down and click Check for Updates.
If there is an available update, install the latest iTunes version.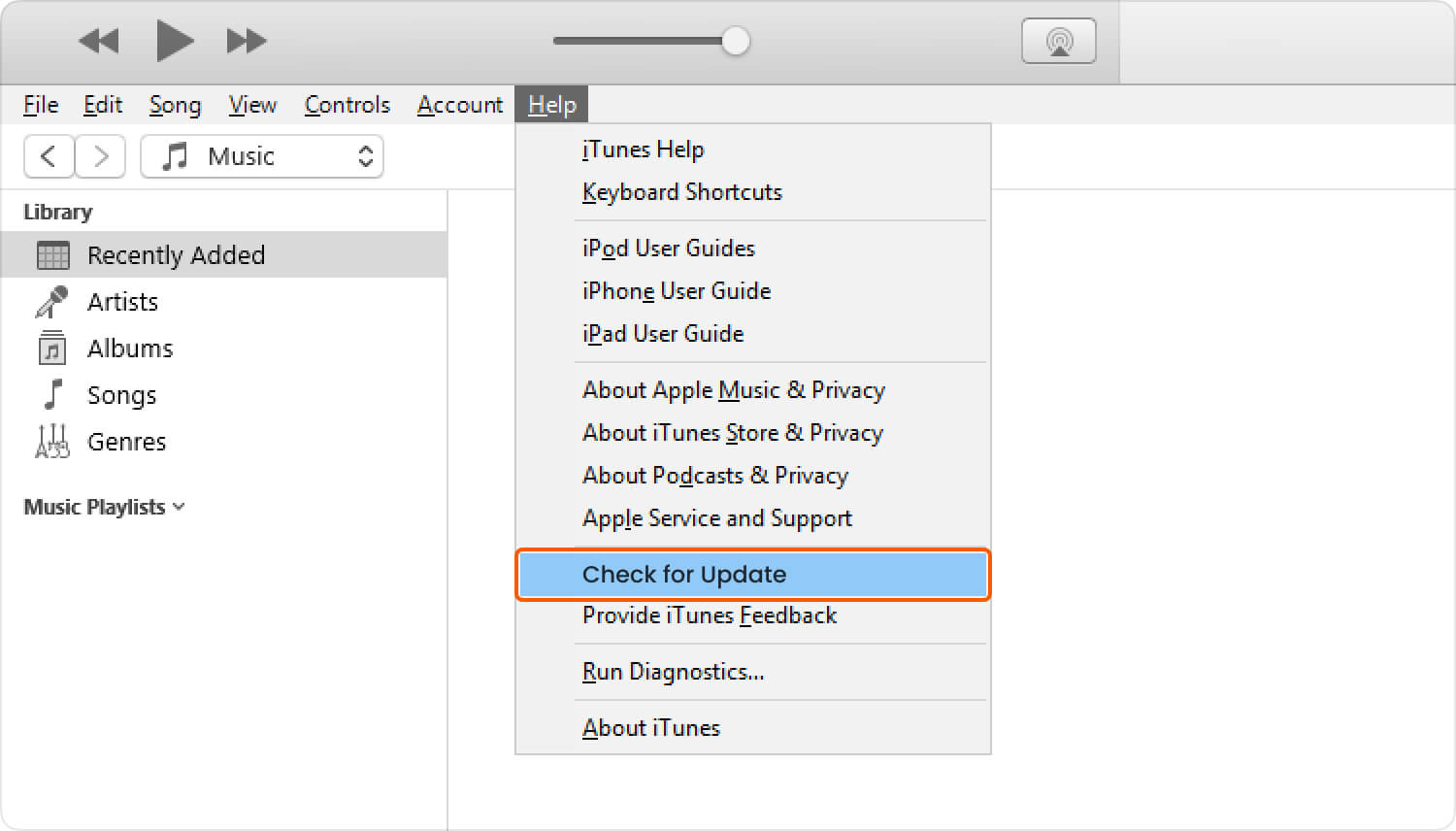 Solutions 2. Update PC Operating System
Updating your computer's operating system is a great help in solving issues like iTunes Error 3014 because older versions of Windows or Mac are not fully compatible with the newer versions of iTunes.
To update Mac OS X
Open App Store on your Mac computer
Click Updates from the toolbar
If there is an available update, click Update to download and install on your system.
To update Windows
Click Start button and type in Update from the search bar. You may also use the short keys Win (Windows logo) + R then type in Update when the search field appears.
Click on Windows Update among the result lists showed on the screen
Wait until the system completely checks any available software update
Once the results show up, click on important updates then click the checkboxes for the updates you need to install
Click Install Updates.
If you are using a laptop, make sure you have enough battery to support the entire update process in order to avoid further software problems when the battery drains out.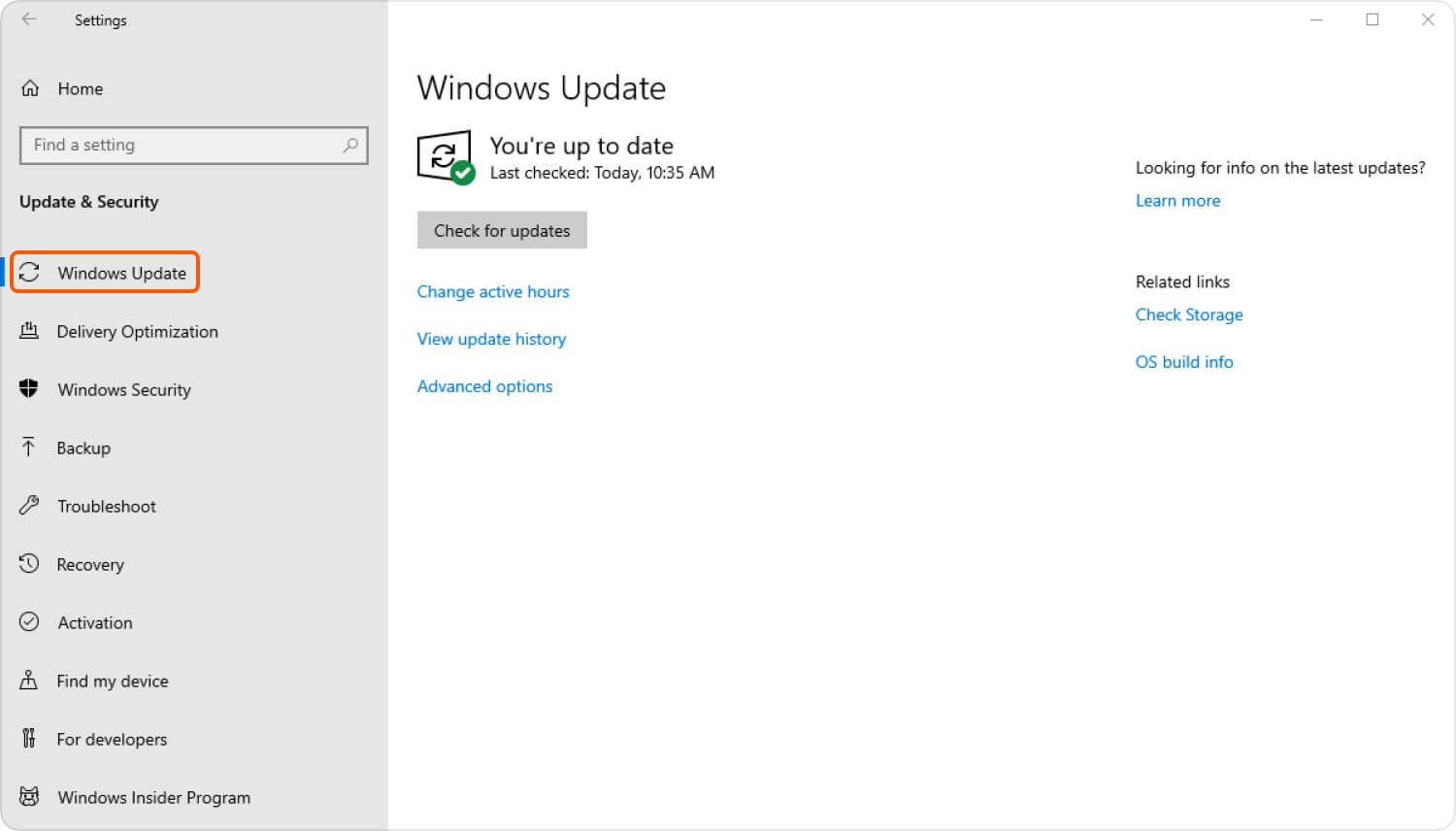 Solution 3. Manually Check Computer's Date and Time
At some point, your computer's date and time may cause a problem in communicating with Apple's servers due to confused date and time plus time zone settings. It will not hurt if you practice setting the correct time, date, and time zone correctly. You may also set an automatic time zone setting so you don't have to worry about this in the future.
Solution 4. Update Security Software
Check for the latest software version of your computer's anti-virus to make sure it is still able to provide full and maximum protection from potential risks. Also, if you are using a Windows computer, you can temporarily disable firewall settings to allow smooth communication with Apple's servers.
Be sure to turn it back on after the entire process to keep your system secure from unwanted and suspicious software to come in and out.
To turn off Windows Firewall on Win 10 built-in settings
Open control panel. Hover or point mouse on the Start button then right click to show you other system tools. Look for Control Panel and then click to launch.
Click System and Security
Click Firewall
Click Turn Windows Firewall on or off from the left side menu options
Choose to turn it back on after a certain period of time-based on the entire length of time needed to restore or update iOS devices on iTunes or you can manually turn it back on right after.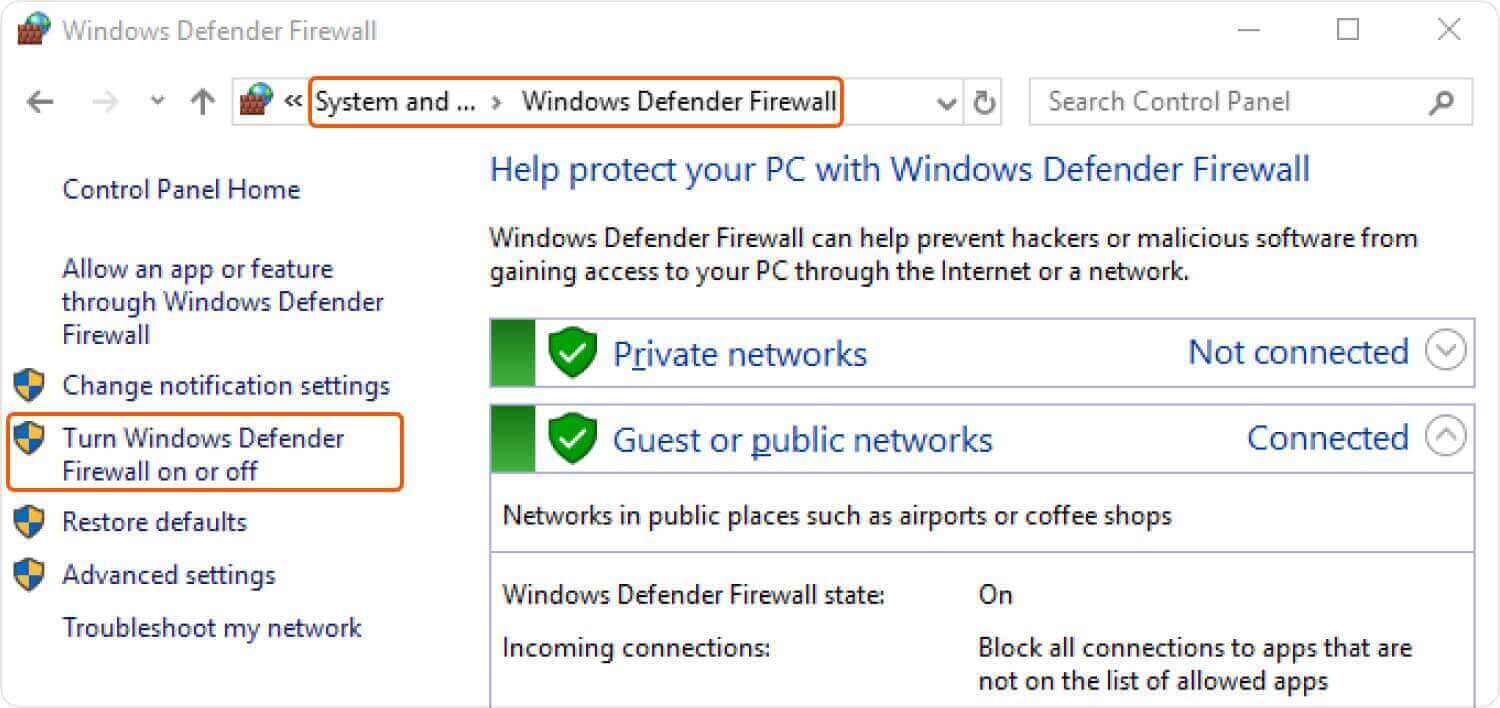 If you are using third-party security software, you can check from its settings on how to turn off the firewall for a while. You might need to have an Administrator access to do this.
Solution 5. Stay Connected
Among the overlooked solutions sometimes is the network connectivity of the devices that may have interrupted the update or restore process. Before starting the update or restore on your iPhone and iTunes, always find the perfect spot where you get the best wireless signal.
Solution 6. Edit the Hosts Files
This step is highly technical and we don't recommend that you do this alone if you are not familiar with it. You can only make this your last resort among the basic solutions of the above steps fail.
On Window
Open the Notepad and click File
Click Open and navigate to this file location: C:\WINDOWS\System32\drivers\etc Make sure you have changed the view options to All Files from the drop-down arrow on the bottom right of the dialogue box.
When you see the hosts file and paste this line at the end: 74.208.10.249
Save and from your browser, open https://support.apple.com/en-us/HT201442. If you have done this step correctly then it will lead to Cydia website.
Remove the following lines in your host's file:


74.208.10.249 gs.apple.com or 127.0.0.1 gs.apple.com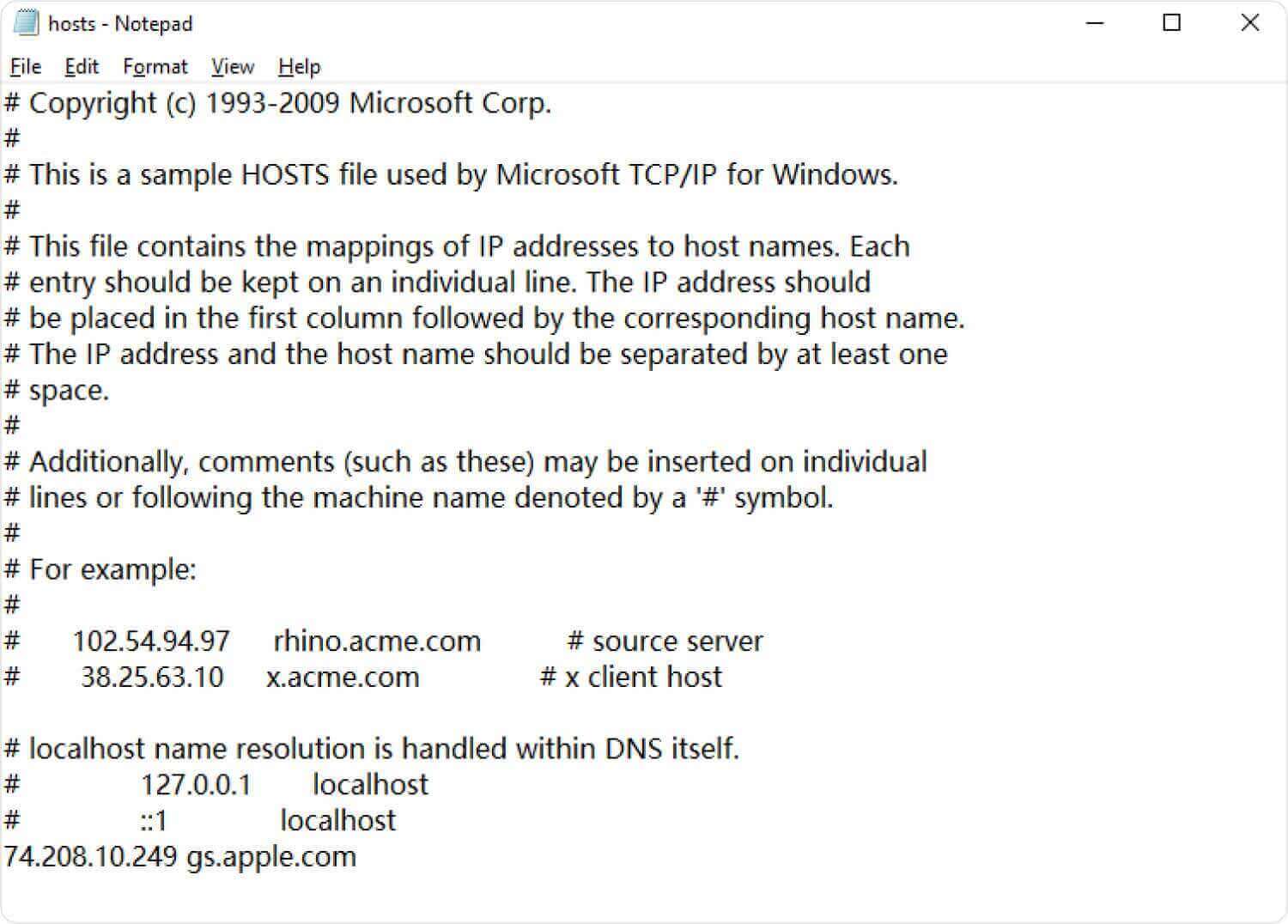 After removing these lines, save the hosts file then open your browser and go to https://support.apple.com/en-us/HT201442. It should direct you to Apple's website. If you have done the steps successfully, you can now retry to restore or update your iPhone on iTunes. You will no longer see the problem iTunes Error 3014.
Solution 7. Old but Gold, Rebooting Can Help
One of the easiest things you can do when you encounter iTunes Error 3014 is simply rebooting your iPhone. This will eliminate the issue and allow you to restore your iPhone smoothly.