Step 1: Connect your iPhone and Install Software
Download the FoneDog Toolkit from the official website then complete the installation. Launch the software after plugging your iPhone (it is highly advised that you only use the original USB cable that came with your device).
Once your iPhone is detected select "iOS Data Backup and Restore" from the main dashboard.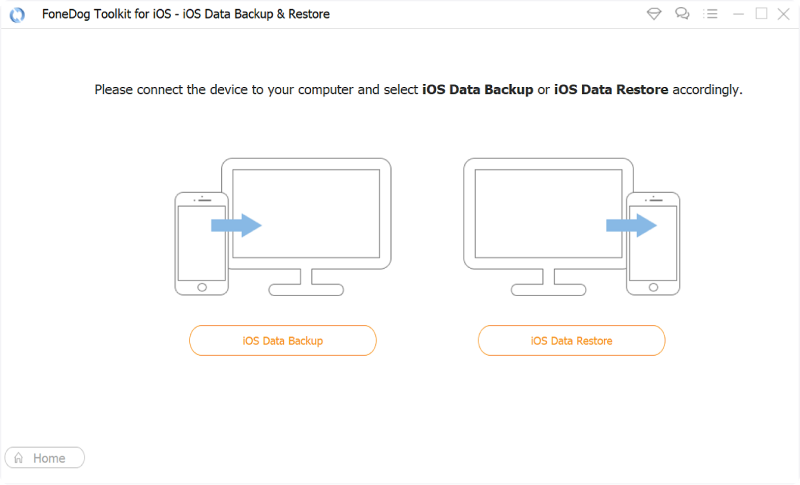 Step 2. On the next page click on "iOS Data Backup"
In this step, you can select the backup mode you want. There is tow mode for you. One is "Standard backup", and another is "Encrypted backup".
For the Encrypted backup, you can backup files with one password to protect your private information. After select backup mode, click the "Start" button to continue.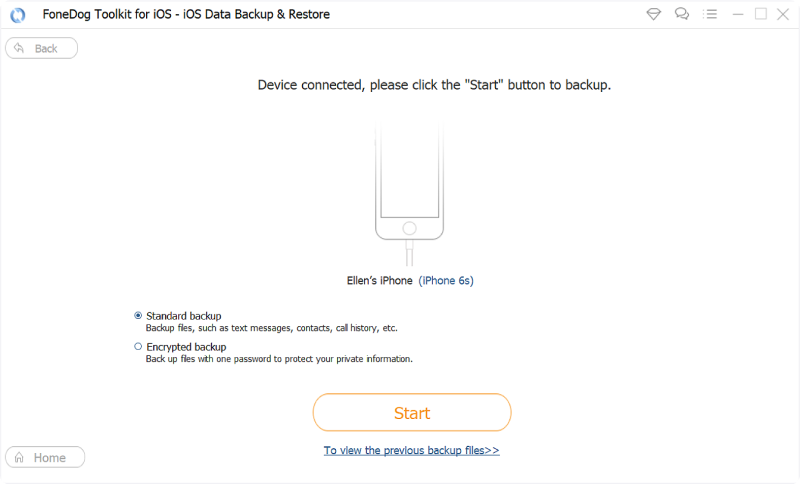 Step 3: Select Type of Data you want to Backup
Once you have chosen the type of backup you wish to create click on "Start" which in turn will bring you to a screen where you will see available files on your iPhone that can be backed up categorized by type to make it easier for you to pick the ones you would like to keep a copy of.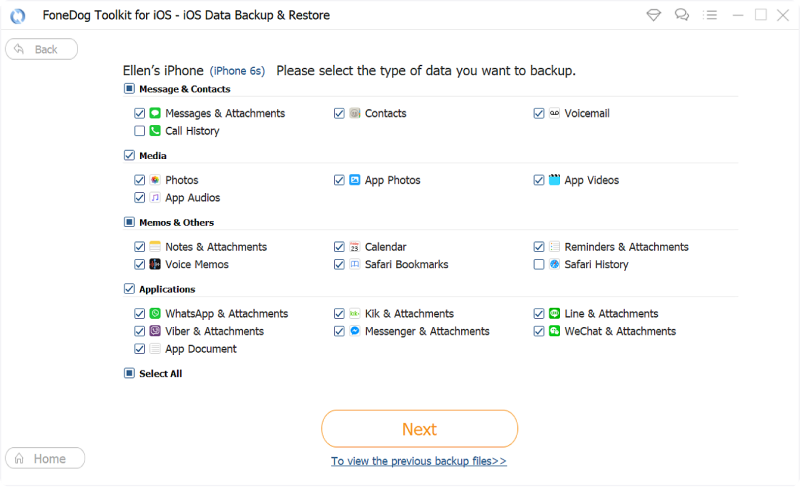 Step 4: Wait For FoneDog Toolkit to Finish Backup your Data.
You can click on "Next" which would prompt the toolkit to initiate the backup process. Nothing else to do while it's ongoing but to wait until it's done.
There will be a notification that tells you that it has completed and will show you the name and size of the file that was created.
If you would want to add more you can select "Backup More" or if you want to have a copy on another device or have it stored on your PC you can choose to click on "Restore iOS Data".