"Is there any possible way to recover iPhone Safari without backup? Thanks to my iPhone, I haven't touched a computer or laptop in ages, don't have the need to anymore. I do all my business on my phone, I text, call, use social media, shop and even go online using my Safari app. It's awesomely convenient for someone like me who just likes surfing all day long. I did notice though after I updated my iOS, I seem to be missing some history on my Safari app. It's kind of a pain, as I visited some new websites that I wanted to go back to. Now I can't even remember what the websites were about. Is there anything I can do? Or am I just wasting my time here and should just move on?"
Part1. How to Recover iPhone SafariPart2. Restore iPhone Safari Without Backup Using Fonedog ToolkitPart3. Video Guide: How to Recover iPhone Safari Without Backup
Part1. How to Recover iPhone Safari
The iPhone or any smartphone, has indeed spoiled us. We have the equivalent of a mini laptop or computer in our hands and we take that for granted quite often. It's easy to see how technology has advanced mobile phones and how that has directly affected us, especially our daily habits. What used to be hours spent in front of a computer, reading, watching or just talking with friends, has been changed by hours in front of a much tinier screen, still pretty much doing the same thing but this time we spend even more time on our mini laptops or computers.

It's easy to start using the iPhone as a way to surf through the internet and even if you were given 10 lifetimes, it wouldn't be enough to see even half of what the internet has to offer. Of course, thanks to that, we are still at the mercy of errors and such problems. Among them is the sudden disappearance of our Safari history details, can be something of a bother. A number of people are rather dependent on their history to go back and check on websites they wanted to take their time with, some businesses need to research things and tend to go back to their search history to see some possible competition or information that can be handy to them, whatever the issue is, internet history can really be handy. And let's just assume the worst, let's even say that your Safari Bookmarks are gone as well. Now what?

Well, to be honest, if you are using an iPhone, unfortunately, you are in a bit of a pickle if you lost all the history on your Safari account and let's include bookmarks as well. There is no easy way to get it back at least, by using just your iPhone. However, if you have Fonedog iOS Data Recovery, you have a solution available to you despite not having a proper backup in place.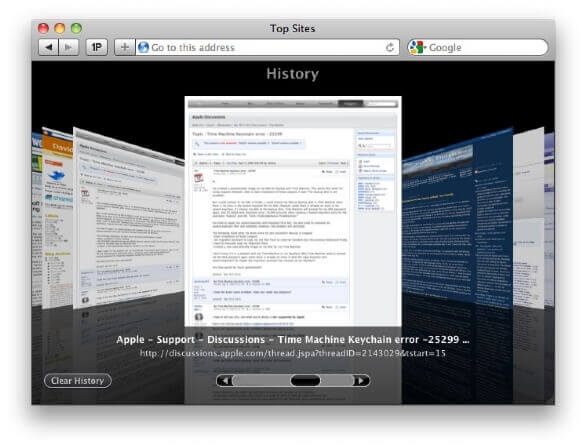 How to Recover iPhone Safari Without Backup
Part2. Restore iPhone Safari Without Backup Using Fonedog Toolkit
Fonedog iOS Data Recovery is a program dedicated to recovering lost information by addressing its accessibility. What exactly do we mean by accessibility? Well when something is deleted, whether by accident or on purpose, it doesn't get removed from our phone completely. The only thing removed from deleted items is the access we have to the files. Say, you deleted a photo, while you cannot look at that photo, for now, it's somewhere on your iPhone, just floating around waiting to be deleted. It can be deleted via two main ways, one option is to remove it completely using a cleaning app, you're familiar with the one that brags about freeing up space by deleting junk files? Well, that's the one alright. The next option is to keep using your phone until even the virtual space that the file is currently inhabiting is needed, when that space is needed it will delete the floating data and it's gone. Now before either of those happen, you can use Fonedog iOS Data Recovery to make sure that you can recover the information, which is, as of right now at least, your Safari history. Follow these steps to get back your iPhone safari despite not having any backup available to you.
Step 1: Download, Launch Fonedog and Connect to Your Device
Download and install Fonedog iOS Data Recovery to a computer or laptop. Please make sure that you have no connection issues with the aforementioned computer or laptop, otherwise, you'll have a difficult time using Fonedog iOS Data Recovery. To make sure you have no connectivity issues, please connect the iPhone to the computer or laptop ahead of time and it is highly advised to use the same USB cable that comes with the iPhone or at the very least an Apple-approved cable.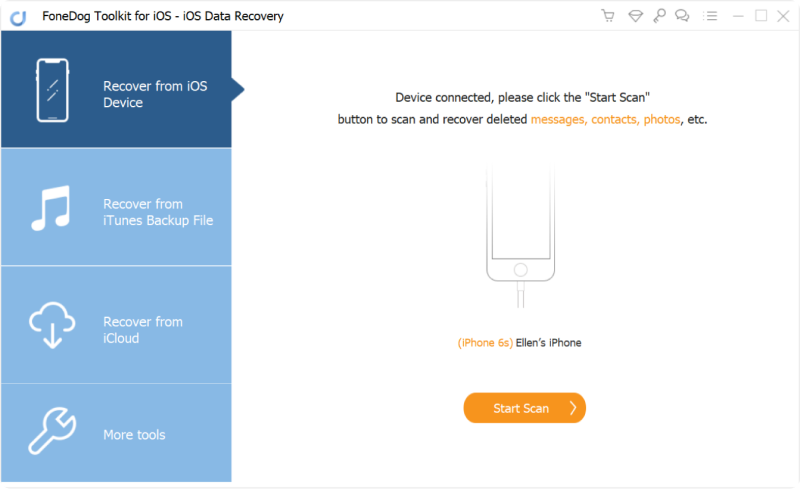 Download and Launch Fonedog Toolkit--Step1
Step 2: Start Scan Your Device
Run the program and connect the iPhone to the computer or laptop. The computer or laptop will automatically detect the iPhone attached to it. Please press "Start Scan" to proceed. Please note that the scanning process may take awhile, this may take anywhere from a few seconds to a few minutes, it is important to be patient and do not disconnect the phone for no reason, this can lead to corrupted data or data loss, which is something you can recover but something you don't want to keep risking. This is also one of the main reasons why you should have no connectivity issues with the iPhone and computer or laptop, otherwise, it may disconnect in the middle of the process.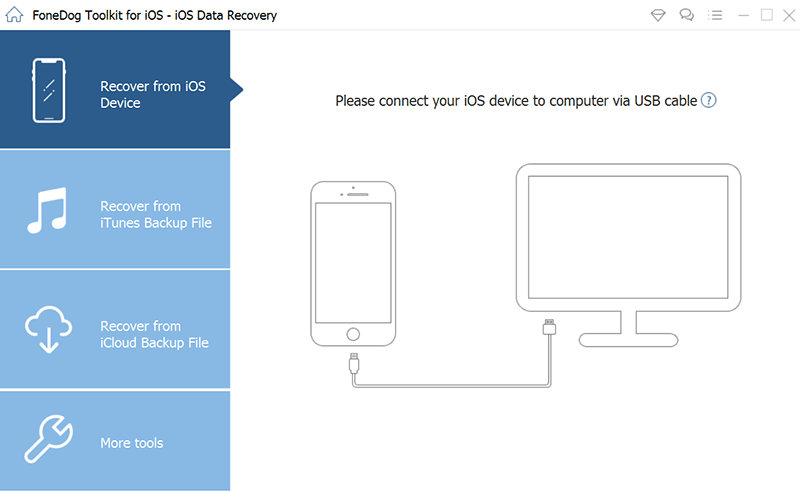 Start Scan--Step2
Step 3: Preview and Retrieve iPhone Safari Without Backup
After the scanning process has been completed, please check what type of data you want to read up on. Kindly note that there are several options, however, we shall work on Safari History and Safari Bookmark if that was somehow lost as well. Kindly click on those options and proceed.You will be able to preview each entry of the sites you visited in a new window. Please scan through those and highlight them accordingly. Please note the same can be done with Bookmarks but we shall focus on Safari History for now. When you've chosen the items you want, make sure to mark their respective tickboxes and then click on "Recover" and proceed.
Retrieve iPhone Safari--Step3
As you can tell, it's quite easy to recover the information using Fonedog iOS Data Recovery as your main method of recovering your Safari History and/or Safari Bookmarks even without using a backup or such.
Tips You may like:
How to Retrieve iPhone Safari History on iOS Devices
How to Fix Storage Space Issues due to Upgrade to iOS 11
Part3. Video Guide: How to Recover iPhone Safari Without Backup