"How can I restore contacts from iCloud?
I'm pretty new to the mobile phone world. So far this is my first mobile phone and since I've heard so much about it, I opted to get an iPhone 7+ and it's pretty cool, I'm happy this is my first phone. It's pretty friendly and I don't need to do a lot, perfect for people like me who are usually very inept with technology. Anyhow I was able to put up an iCloud account but I'm still a little confused, I had some numbers yesterday and I deleted them today by accident. I know I can get them back but not sure how can anybody help? Please remember I'm quite bad at this."
The iPhone is a pretty amazing phone and it's no wonder there are so many users. The design is simplistic and very stylish, the user-friendly interface makes it easy for newbies and veterans alike to use. As the improvements of each release continue to dazzle people, it's good to remember the basics of what a mobile phone is used for.
As always, despite what we can now do with our smartphones, Android and iOS devices alike, we usually use it to contact family members, friends, colleagues and more. We tend to call or message using text messages or even messaging apps, the methods of communication continues to grow along with technology. However, all that power in iOS phones which are in our hands, well they are pretty much useless if we don't have any contact numbers on our mobile phones.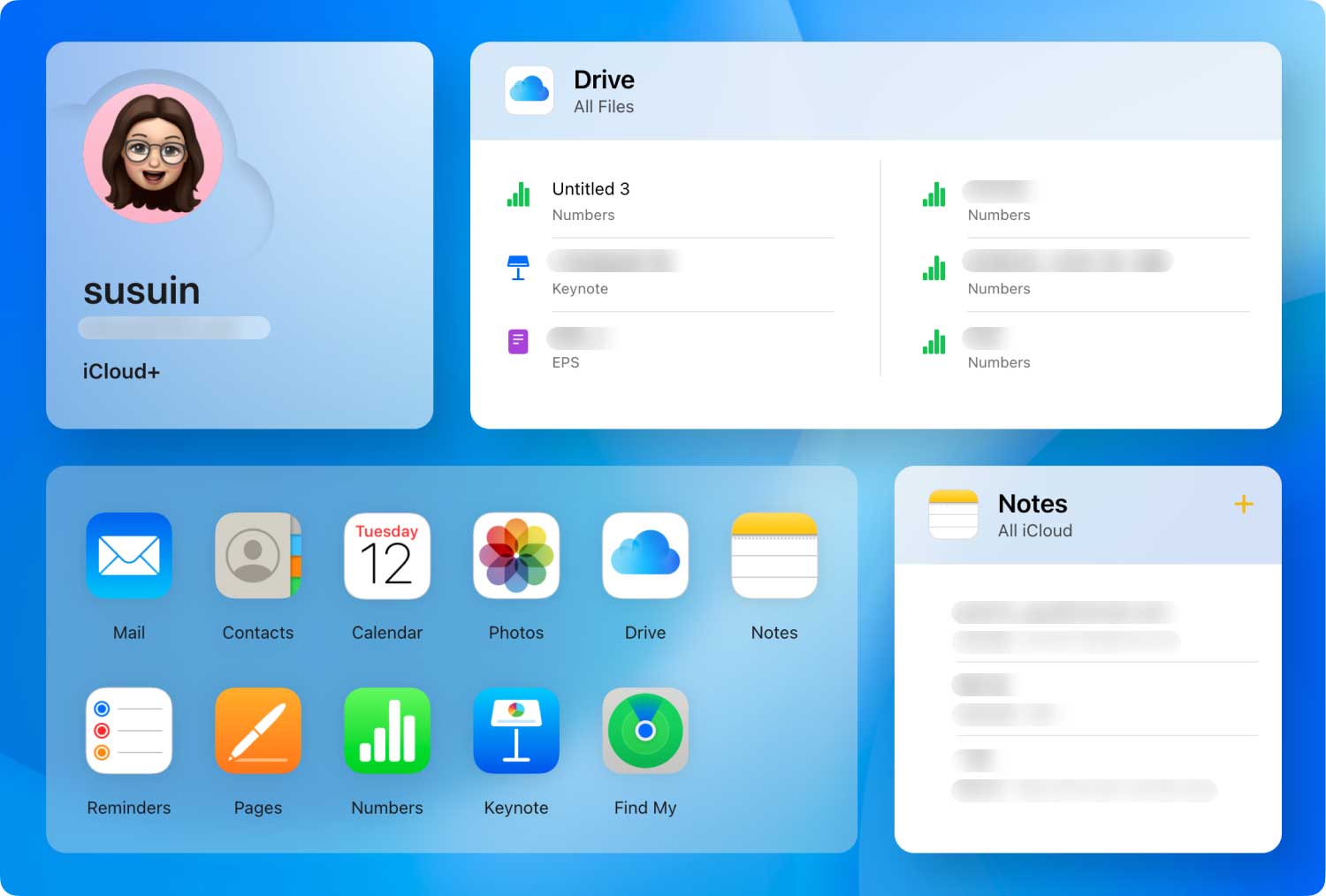 Recover contacts from iCloud
Part 1. Recover Contacts from iCloud AccountPart 2. Retrieve Contacts With FoneDog Toolkit – iOS Data RecoveryPart 3. Conclusion
Part 1. Recover Contacts from iCloud Account
That's why it's a little disconcerting when we find out that we are lacking contacts on our iOS devices, as they are pretty much the backbone of a lot of things we do on our phones. So as soon as we realize we lost some contacts, the first thing we do is find a solution to this problem. Thankfully, iOS devices usually have the option to create an iCloud account to help you back things up.For those who aren't familiar with it, the iCloud is a virtual storage space that allows you to store information of your choosing and at this point, let's hope you chose to store your backup. The best part about the iCloud or at least one of the better features is that it automatically updates newer versions of the backup and then it archives it, given you a lot of options. In order to restore using iCloud, please follow these steps:
Step 1: Log on to iCloud.com and simply input your username and password. Just in case you may have forgotten your password or even your Apple ID, please click on the link on the page to send a reminder or reset your password. Press the arrow to proceed after you've inputted the correct information.

Step 2: Click on "Restore Contacts" and proceed to the next step.

Step 3: You will be brought to a new screen and you will see multiple versions, usually with dates and when it was automatically backed up and archived. Choose which one you would like to restore and press it. Do not worry, however, iCloud will automatically backup the current version of your contacts just in case you want to revert back.

Step 4: Please wait until iCloud restores all contacts to all devices that are connected to the account. Please note that if you make any changes on any of the devices while the restoration is happening, all changes will not be saved
Part 2. Retrieve Contacts With FoneDog Toolkit – iOS Data Recovery
Done. Again if the contact details aren't exactly what you needed, please repeat the steps and just update to the latest backup which was the previous data you may have saved. Otherwise, if the process does not produce the desired results, you can choose to work with FoneDog iOS Data Recovery program.The FoneDog iOS Data Recovery is a tool that can help you recover various types of information that may have been removed or deleted from your iOS device. Simply follow these steps to properly recover any information you are after:
Step 1: Download, Install and Launch FoneDog iOS Data Recovery
Download FoneDog iOS Data Recovery to a computer or laptop that has been connected successfully to the iOS device.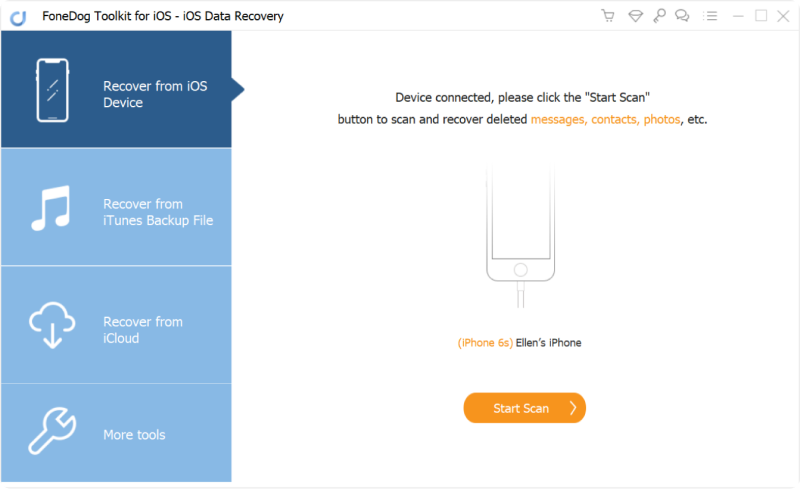 Step 2: Connect the iOS Device to the Computer
Connect the iOS device to the computer or laptop and run the FoneDog iOS Data Recovery. Press "Start Scan" and wait for a few moments as the Fonedog iOS Data Recovery will scan through your device. This may take some time depending on the amount of data the tool will need to go through but please do not disconnect the iOS device unless it is an emergency, as this may cause some corrupted data or worse otherwise please give the program enough time to scan through the device.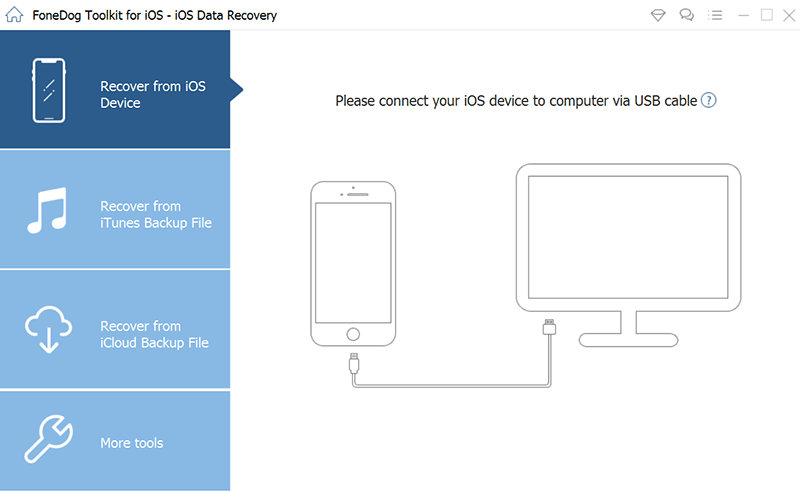 Step 3: Select Files of Contacts to Recovery
You will then be given options as to what you may want to recover and can focus solely on "Contacts." Please note, that you can tick multiple options at this point as FoneDog iOS Data Recovery is able to recover not only contacts but photos, audio, messages, Whatsapp files, and messages, document and much more. Simply tick on the items you want to regain and press "Recover" to proceed to the next step.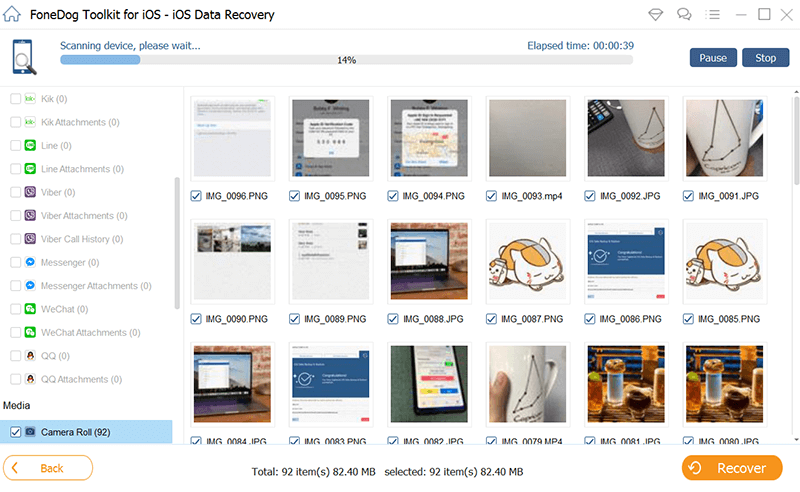 Step 4: Preview and Restore Contacts
Go through a preview of the information that you have chosen. You will be able to see all the details in a window and can review it separately. Highlight which ones you want to recover and then press "Recover" once more.Disconnect your phone properly and you are done with the process.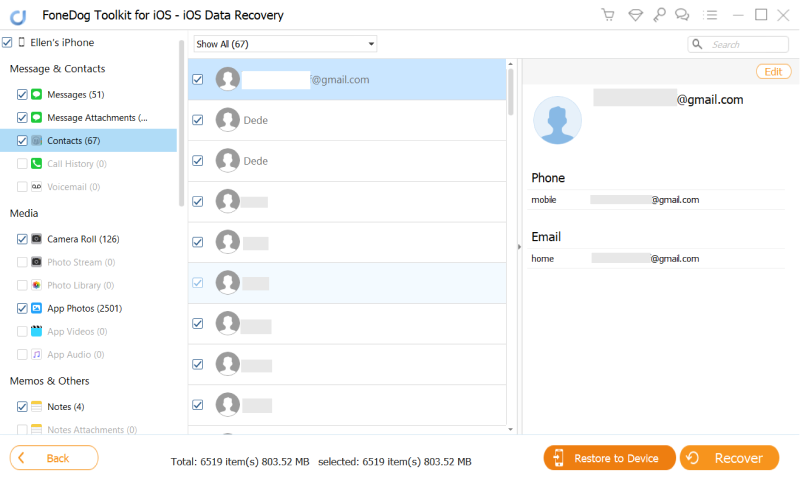 Part 3. Conclusion
The best part of using FoneDog iOS Data Recovery is that you don't have to currently have any backups as it will find the information on your device despite having been deleted. How does it do that? When you delete something from your iOS device, it isn't completely removed until told to be cleaned out completely by another program or the memory space is needed, however, it is no longer available to be accessed. The FoneDog iOS Data Recovery helps connect you to that missing information and gives you access once more by scanning through the entire memory of your phone in order to restore it.