"I just bought the new iPhone 8 and I wanted to transfer all my files from the old phone to the new one but I was using an Android device before. I searched for the easiest way but I don't think there are any available. How can I transfer data from Android phone to iPhone 8?"
Switching from Android to iOS can be a bit challenging because of so many varying reasons. The topmost of course is the big difference in their operating system and their settings. Many believe that iOS is better because of the security it offers while many users are comfortable with Android because of its convenience.
The argument goes on and on especially nowadays that there are more new devices being released. Whatever Smartphone each of us is using totally depends on how we wanted and why we liked these devices. Often times, the most common transfer is between the Android to iOS or vice versa.
If you are switching phones from Android to iOS, you can definitely read this article. We will guide you on how you can move your phone contents from the Android to the new iOS by making sure all files are safe and complete. There is, however, an app that iOS developed that will help transfer data from Android phone to iPhone 8 and is very much compatible with all Android devices.
Part 1. The Most Efficient Method to Transfer Data from Android to iPhone 8
There is one option to help efficiently transfer data from Android phone to iPhone 8 safely, securely and it is extremely easy to use. There is no need for you to undergo manual transfer and other complicated steps which can be tiring and confusing especially to first-timers.
All you need is FoneDog Toolkit- Phone Transfer. This program allows you to transfer phone contents from different phones and in just one click. It supports most of the mobile operating systems like: Android, iOS, WinPhone, and Symbian. Find out how you can perform the transfer data from Android phone to iPhone 8 by only using FoneDog Toolkit- Phone Transfer:
Step 1: Download and Launch The Program FoneDog Toolkit- Phone Transfer
Download, install and then launch the software FoneDog Toolkit- Phone Transfer on the computer. Once the installation is complete, open the transfer program and when you reach the home screen.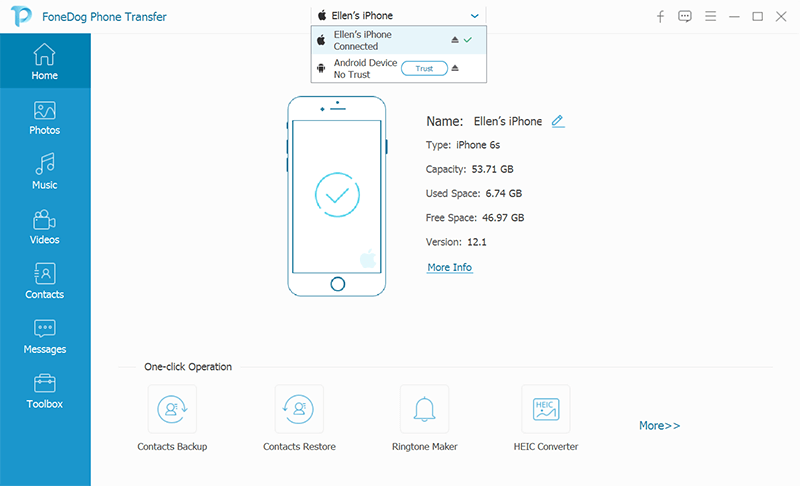 Step 2: Connect Android and iPhone 8
Plug in the two devices that you needed to transfer the phone contents from and to. In this scenario, we need to transfer data from Android phone to iPhone 8 so keep the devices plugged into the computer while the process is ongoing. The device you can see from the top side is the device where the data you want to send from.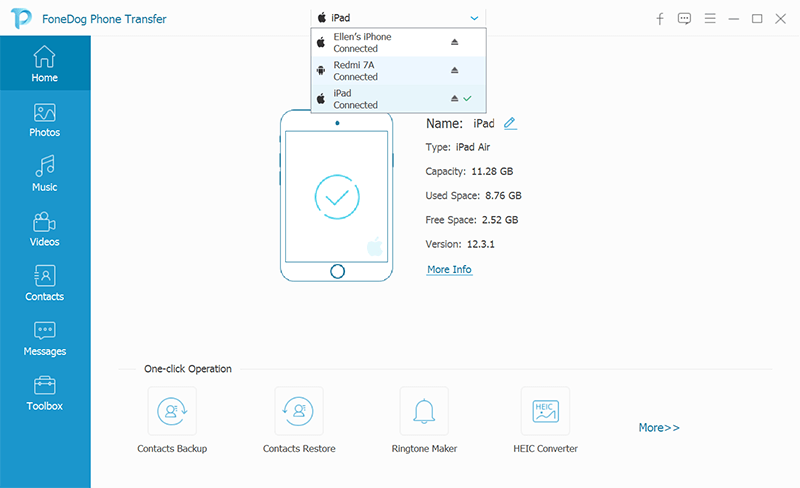 Step 3. Choose All Files Types
On the left of the screen, you can see all the file types available for transfer. You can see photos, music, video, contacts, messages, and much more. Tick the boxes of the files you want to move and when you have marked everything you needed, click the iOS device you want to transfer toward to continue.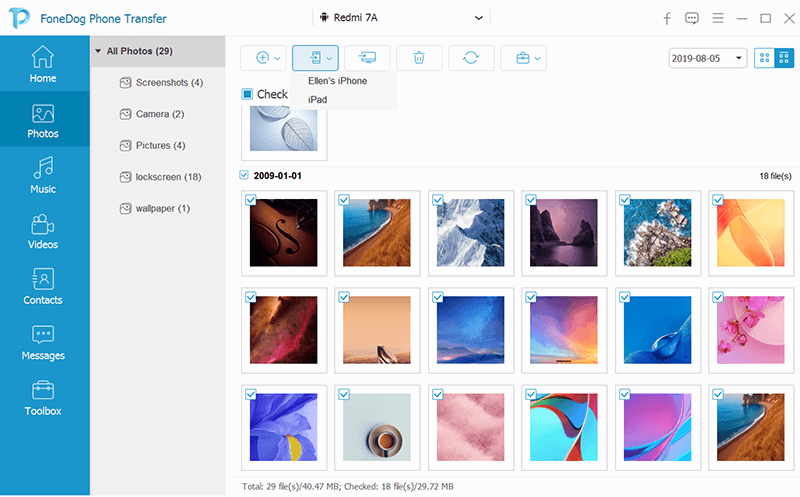 Step 4. Wait and Done
Wait until the entire transfer process is completed. Avoid disconnecting or using any of the devices while the process is ongoing. Make sure you have enough battery on both devices to avoid any disconnection. If you would like to delete all the phone files on the destination phone then you can also click 'Delete'.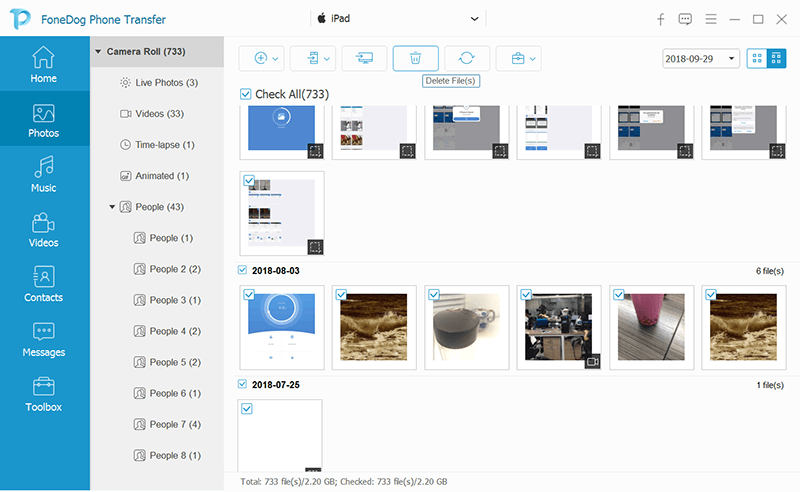 And that's it! You have finally transferred all the desired data from the Android phone to the iPhone 8 without doing complicated steps. All you ever needed is FoneDog Toolkit- Phone Transfer.
Also Read:
How to Recover Deleted Data from iPhone 8/8Plus
How to Recover Deleted Photos from iPhone 8/8Plus