By Nathan E. Malpass, Last updated: December 20, 2019
"What can I do to fix iTunes Error and Windows Error 127?" If you know how to do, please help me. Thanks~~~
You have just recently bought your brand spanking new iPhone, iPod, iPad or MacBook. Beyond excited, you race home to the thought of downloading the newest apps, games, and songs for your iOS device. Learning that iTunes is a necessity for any iOS device owner, you begin to happily download and install the program on your computer.
Once finished, you do what every person does when something is installed - you double-click it. iTunes starts up, but wait, it actually does not start up - you receive an error instead. What in the world just happened? Yes, you have indeed received the iTunes Error 7 or also known as the Windows Error 127.
If you are here reading this and looking for a fix, then you have found yourself in the right place. So don't panic, because we have solutions all right here in this article for you today!But before anything else, let us first take a look at what this error is all about.
Part 1. What is Windows Error 127 (iTunes Error 7)?Part 2. How to Fix iTunes Error 7 (Windows Error 127) Issues?Part 3. The Easiest and Most Efficient Solution: Using FoneDog - iOS System RecoveryPart 4. Video Guide: How to Fix Quickly iTunes Error 7 and Windows 127 Issues?Part 5. Conclusion and Recommendations
Part 1. What is Windows Error 127 (iTunes Error 7)?
Windows Error 127 or iTunes Error 7 is a common error that a good amount of iOS device users have experienced. It occurs specifically to Windows PC users and is directly related to file communication problems between iTunes and your operating system.
Symptoms That Have Been Reported
Your Windows PC may run slower than normal.
Your PC may react slower to your peripherals such as the keyboard and mouse.
What Exactly Causes this Error?
The usual cause for this error to occur is through corrupted data. How the data ended up being corrupted is usually explained through these factors

A corrupted download of iTunes.
Improper installation of iTunes resulting in bad registry entries.
iTunes was not completely installed.
A virus or malware corrupted the Windows operating system files.
A virus or malware corrupted the iTunes files.
System files or the Windows Registry were altered or deleted.
Windows NET Framework issue is occurring.
Part 2. How to Fix iTunes Error 7 (Windows Error 127) Issues?
Now that we know what the error is, how will we be able to completely fix this issue? Read on, and we will guide you through the working methods provided - any one of them is a guaranteed possible fix:
Restarting your Windows PC and repair.
Uninstalling and reinstalling iTunes.
Updating your Microsoft NET Framework version.
Method 1: Restarting Your PC + Repair
Some fixes to solutions are sometimes as easy as this. All you need to do is restart your Windows PC. Afterward, go to Control Panel and search for "Apple Application Support", select "Repair" and allow the process to finish. Now attempt to try to run iTunes again.
For some users, this may be the only solution needed. Why may it work? Apple Application Support holds all the files needed to run Apple applications. It may have run into a hiccup so simply repairing this program may allocate the files to where they need to be.
So, once you have tried this method and the error still occurs or you decided to try something with more 'impact', then give the next method a try.
Method 2: Uninstalling and Reinstalling iTunes
This method is another simple solution which may fix your issue. The only thing is that it requires a bit of thorough, strategic manual cleaning. If this still sounds easy, let us go get started.
Click on 'Start'.
Find and go to 'Control Panel' and open up 'Programs and Features'.
Find EVERY single Apple program - select and remove them from the list. Yes, this includes iTunes.
After these programs have been uninstalled, go to 'My Computer'.
Go into your 'C: Drive'.
Go into 'Programs'.
Look for these folders and delete them.
Apple (inside 'Common Files')
Go into 'Windows' then 'System32'. Search and delete these folders.
Once all of these have been deleted, restart your PC.
Download and install iTunes again.
After all of this has been done, the error should not resurface. Congratulations!
On the off-chance that Error 7 does still resistor if you have decided not to use this method at all, do not worry as we have two more ways available.
Method 3: Updating Your Microsoft NET Framework Version

There may be times when iTunes does not have the right support or in this case, framework, to even be able to run. An error occurring within the framework itself may also cause the issue.
For this method, we simply require an updated Microsoft NET Framework to get everything working smoothly. With that said, let us get started.
Open up an internet browser. This may be Google Chrome, Mozilla Firefox or Microsoft Edge.
Go to Microsoft's main website: microsoft.com
*The website will automatically adjust to your language and region.
Search for the latest framework available. This is best done by typing in 'Framework' into the search bar found near the upper right side of their website.
Select and download the latest framework available for your operating system.
Install the framework and restart your computer.
Load up iTunes again.
Hopefully, this had done the trick. The reason why we need an updated or brand new framework is that iTunes relies on it to run. As with many applications from other developers, the programming embedded in NET is used to run their installations, processes and more. Apple so happens to use Microsoft's NET Framework to have their products - from Mac to Windows - working smoothly as possible.
So, let us say that even if this method has not worked, or if you are looking for something even easier and effortless to use in order to fix the iTunes Error 7, then look no further.
Allow us to present to you the ultimate solution for getting your error - ALL errors in fact - to disappear with one simple, easy to use program.
Part 3. The Easiest and Most Efficient Solution: Using FoneDog - iOS System Recovery
This is where FoneDog - iOS System Recovery becomes a total no-brainer to use.Here are the steps for removing Error 7 a.k.a Windows Error 127 from your iTunes and PC forever.
Step 1. Download, Install and Launch.
Download, install and launch FoneDog toolkit. Once you have launched the program, verify that our easy-to-use interface is visible on your screen. Then select iOS System Recovery.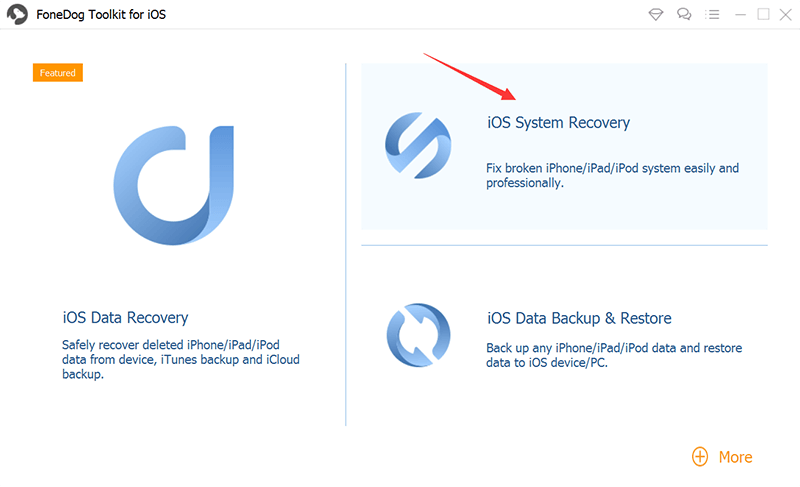 Step 2. Connect.
Plug in your iOS device to the computer via USB cable. Confirm that FoneDog toolkit was able to detect your device. Click 'Start'.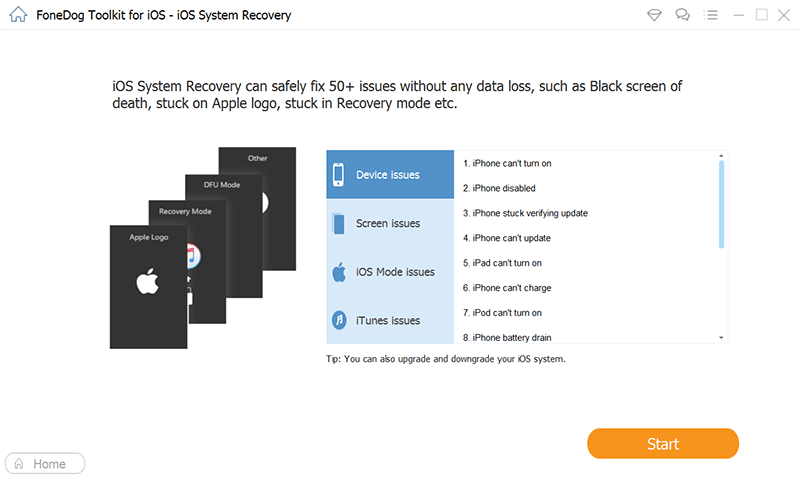 Step 3. Download.
Your iOS device will once again be automatically detected. Its firmware can be updated by clicking on 'Repair'.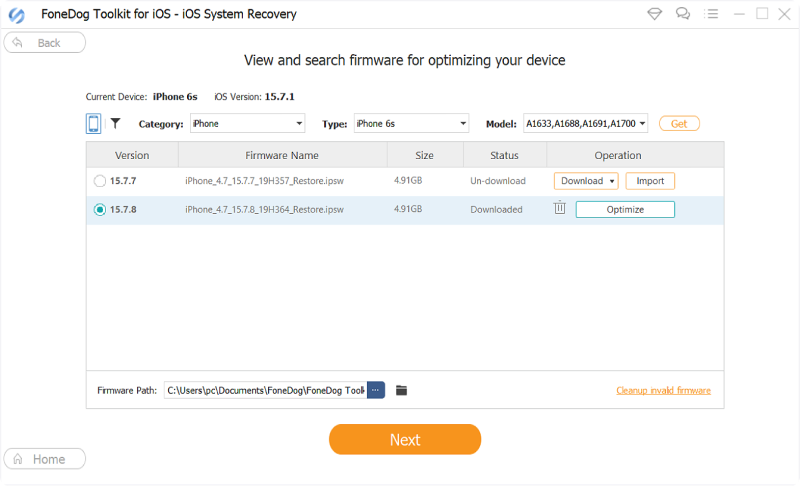 Step 4. Finished.
Recovery will begin immediately. As you may have noticed, all errors are gone as it undergoes restoration! Be assured that this also means that your corrupted iTunes will have its data all restored to how it should be! Finished!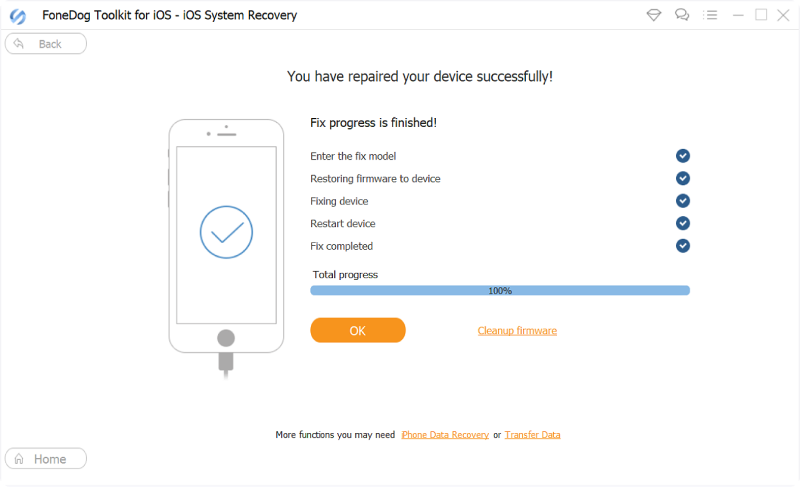 As you can see, with FoneDog toolkit iOS System Recovery all the work is done for you. You would not need to go through the long processes anymore.
It does everything from a complete system recovery to getting your precious data back to fixing those annoying restarts. All you need is a computer or a laptop. We also made it easier than previous versions to get everything done faster!
Part 4. Video Guide: How to Fix Quickly iTunes Error 7 and Windows 127 Issues?
Part 5. Conclusion and Recommendations
After using FoneDog - iOS System Recovery your iOS device is ready to go but it does not just end there. If you have forgotten to backup your data, worry not because the FoneDog - iOS Data Recovery has you covered. All of your data like notes, calendar and voice memos, etc. that you may have lost, will be fully restored to exactly how you had it. To make sure that all of your data won't go missing for the next time, you may also opt to use our FoneDog - iOS Data Backup & Restore module so everything is accessible and safe on your computer.
Keep in mind that you never again would have to bring your iOS device to a repair shop where your data may potentially be at risk from prying eyes as well as having to pay huge fees. Your data is only accessible to you and you alone - as it should be.
As easy as all of our software, it is always good to have a one-stop program that does everything efficiently. In addition, you may have noticed several other different repair modules available - yes we are that thorough in making sure you have everything you need. You are welcome!
So give our products as shot with a free trial to start off. With our user-friendly interface, immediately you will see what it is capable of and why it is well loved and received amongst our satisfied customers. We stand proudly by our product and so will you.
Go on and give it a try. It is as easy as 1, 2, 3!