Step 1: Launched System Recovery and Choose Option
First, you have to launch FoneDog. And as you see the main interface, you have to select "iOS System Recovery" option. Once you are in this option, you have to connect your iPhone to your computer using the USB cable that comes with it.
FoneDog should be able to detect your device automatically. Once your device is detected by the software, press the Start button.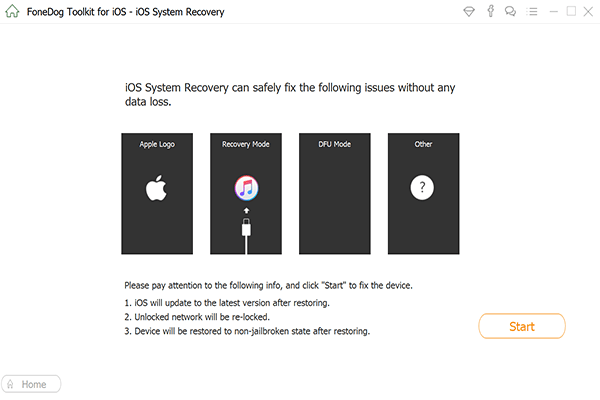 Step 2: Confirm to Download Firmware.
In this step, you have to download the firmware. For the software to be able to fix the issues with your iPhone, you have to download the firmware. This is a requirement.
FoneDog will then give you the latest iOS version to download. What you have to do is to press the "Repair" button. Wait for the process of downloading to be complete.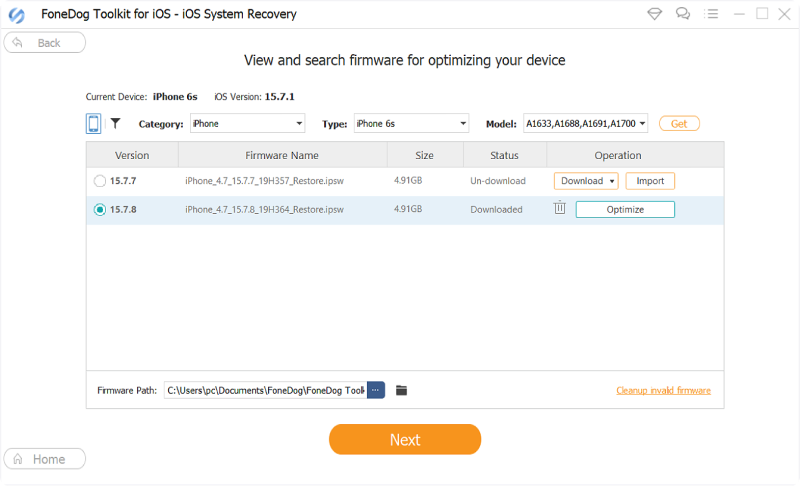 Step 3: Repairing automatically.
After the download is finished, FoneDog automatically repairs your device. During this part of the process, you should not use your device. Do not disconnect it from the computer as well. If you do so, your device will be at risk of becoming bricked.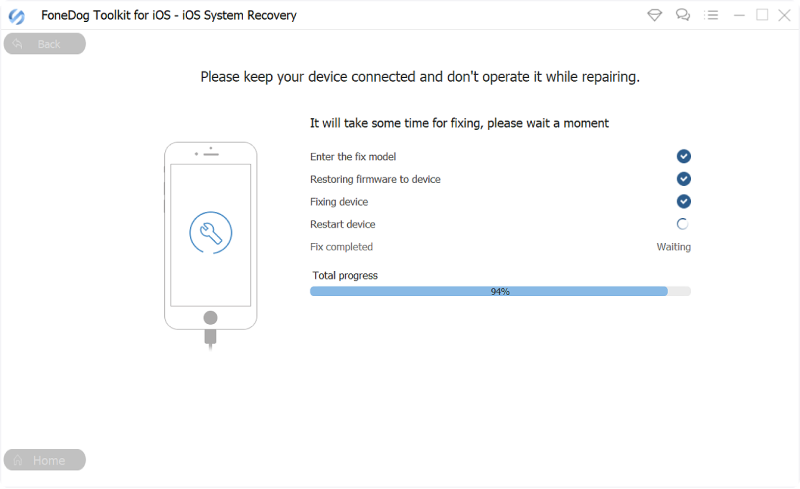 Step 4: Wait for the Process Completed.
The process of repairing your iPhone might take a few minutes. Once the process is done, FoneDog will show a notification. Do not unplug your device once you see this notification. You have to wait for your iPhone to reboot. After the reboot is complete, you can now unplug or disconnect your device from the computer.