"I'm trying to add music from my iTunes to my iPhone but it seemed that I can't do it anymore. How do I go about adding my favorite songs?"
As an iPhone user, you got options on where to get your music source, and one of them is from iTunes. iTunes is Apple's steady backup and storage option since then and it has gone through the different phases of this giant brand. However, we recently received several concerns on our forums asking for help about their iTunes won't add music to iPhone.
So, we decided to write a complete and accurate guide on how you can rectify this issue the soonest. Read along to find out!
Part 1. Why your iTunes Won't Add Music to iPhonePart 2. How to Fix iTunes Not Adding Music to iPhonePart 3. QUICK METHOD - How to Easily Add Music From iTunes to iPhonePart 4. Manually Sync Music from iTunes to iPhone
Part 1. Why your iTunes Won't Add Music to iPhone
The issue you are currently experiencing did not just happen instantly but is rather caused by three major reasons:
You don't have the latest version of iTunes
Your iCloud Music Library is On
The iTunes Match is On.
Now, if any of these mentioned are turned on, this will affect the way you normally use your iTunes. Sometimes, it may cause hassle when you are in a hurry to add a few beats to your iPhone. But don't you worry, here is a detailed guide to solve this in no time!
Part 2. How to Fix iTunes Not Adding Music to iPhone
Like mentioned earlier, if any of those settings are on, then you got to find and turn them off to allow your iTunes to add some more songs.
2.1 Update iTunes Version
Every time you connect your iPhone to iTunes, make it a habit to check for the latest version and install it to ensure that you get the best performance. Bugs are often the culprits whenever there are unusual issues going on.
To check for updates, open your iTunes and go to Help, scroll down and click on Check for Updates. Follow the steps on how to successfully update iTunes to the latest version.
2.2 Turn off iCloud Music Library
Disabling the iCloud Music Library is a no-sweat one, just head over to Settings on your iPhone then scroll to Music and then find iCloud Music Library. Toggle the bar off and tap Turn Off to confirm the action.
iCloud is another storage and backup option of Apple which is seamlessly connected to all devices under the same account. If you have an subscription, then your playlists will be saved on the iCloud Music Library. You can get it for $9.99 a month to download and enjoy your favorite artists.
2.3 Disable iTunes Match
Music lovers certainly have the membership that is access to iTunes Match. iTunes Match empowers you to gain access to all your music across any Apple device, even those beats you have transferred from the classic CDs and other sources. You can subscribe to this service for $24.99 a year.
However, there is no turn-off option for iTunes Match rather, a cancel subscription only. If you want to fix iTunes won't add music to iPhone, you should cancel the subscription, and it will stop at the end of your current billing cycle.
To cancel the subscription follow this:
Open Settings and tap on your name
Tap iTunes & App Store
Find your Apple and tap View Apple ID
Scroll to Subscriptions and find iTunes Match
Tap Cancel Subscription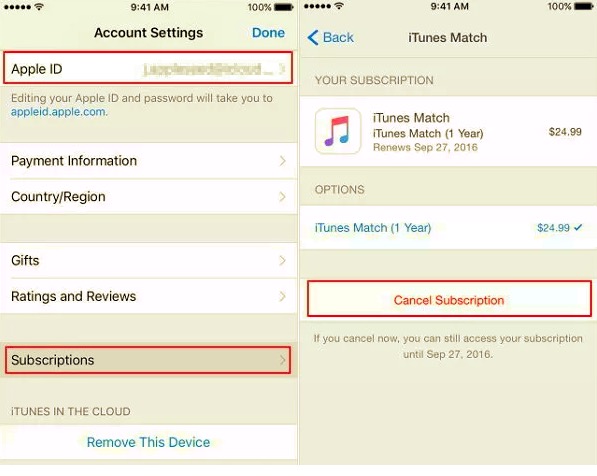 By this time your iTunes will act as it did prior to Match. You can no longer download new songs but you can keep the songs already downloaded. And of course, the best part is, you can always turn on the subscription in case you want it back.
Part 3. QUICK METHOD - How to Easily Add Music From iTunes to iPhone
If you are tired of doing a bunch of technical stuff to fix iTunes won't add music to iphone, you can choose to use the quick and easy method. You no longer need to scour your way around your iPhone.
All it takes is an all-in-one transfer software. FoneDog Phone Transfer is a complete and easy solution software for any kind of transfer issue.
This software is able to transfer to and from iOS to iOS, iOS to Android, and between Android devices, and even to and from computer to your Smartphone. You can move your favorite music, photos, messages, and more in just one click. Just download the software on the same computer you have iTunes and run it. It will then show you a bunch of your favorite music, you can opt to move a few or select them all.
Phone Transfer Transfer files among iOS, Android and Windows PC. Transfer and backup text messages, contacts, photos, video, music on computer easily. Fully compatible with the latest iOS and Android. Free Download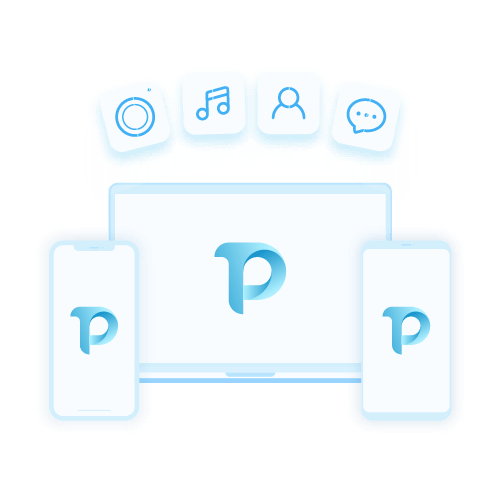 Part 4. Manually Sync Music from iTunes to iPhone
Do you want to know if you can manually sync your music from iTunes to your iPhone? Well of course. The perk of doing it the long way is that you get to choose which songs you only need and want.
Take a look at these steps:
Launch iTunes on your computer
Connect your iPhone with the cable it came with
Click on your device
Find Options on the center screen and check the box for "Manually manage music and videos"
Open your iPhones Music folder on another window
Drag and drop the music from iTunes to your iPhone's Music folder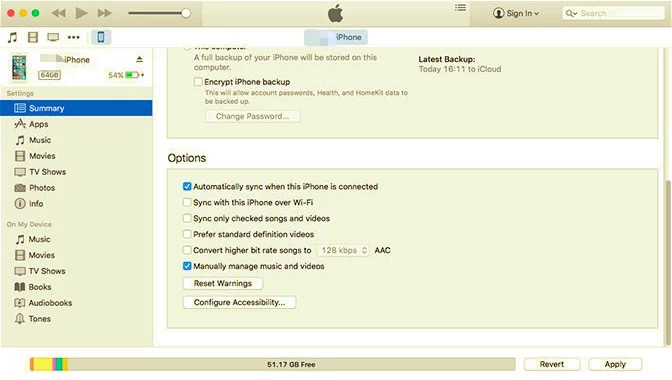 Do this as you wish and then disconnect the iPhone safely from the computer.
People Also ReadHow to Uninstall iTunes on MacHow to Fix The Issue of iPhone Not Showing Up on iTunes
iTunes won't add music to iPhone is a common issue. However, many users are still unable to get the most accurate way of fixing it. In this article, you were able to explore the many ways on how to resolve this problem and get your music back.
The easiest method so far is by running the FoneDog-Phone Transfer. It's a super handy software that gives you the freedom to move your files faster and at any time you wanted.