A ringtone is a must-have for people who use their phones for communication. To begin with, ringtones alert a user of any important messages or calls to them. It also helps them in getting reminded of important events.
Recently, there has been a lot of talk about the ZEDGE ringtone download. Sure, it allows you to download ringtones and even wallpapers, but what's so unique about it that it pushes people to choose it rather than the built-in ringtones and wallpapers on their device?
In this article, we're going to talk about the up-and-coming ZEDGE ringtone download and why you should use it right now. Before anything else, you should first know about the ZEDGE Ringtone.
Part 1. An Overview of ZEDGEPart 2. Why Should You Use ZEDGE Ringtones?Part 3. Where to Find ZEDGE Ringtone DownloadPart 4. ZEDGE Ringtone User GuidePart 5. Transfer Your Zedge Ringtones and WallpapersPart 6. Conclusion
Part 1. An Overview of ZEDGE
Although our topic today is mainly ZEDGE ringtone download, it's actually more than that.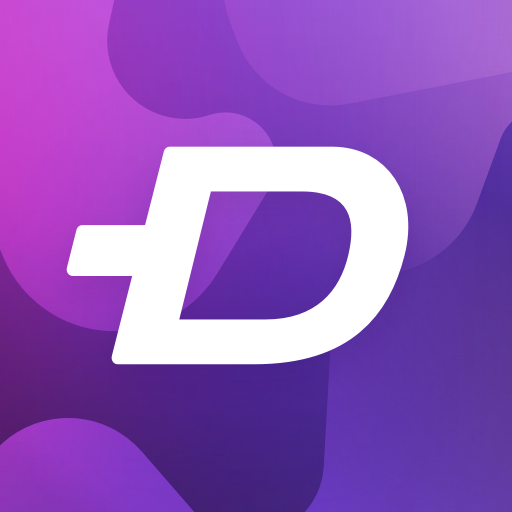 What is ZEDGE?
ZEDGE is a platform that allows the downloading and uploading of ringtones as well as other customizations such as wallpapers, themes, icons, and more. While it was made specifically for Android devices, it can still operate on an iOS mobile device.
It became well-known due to the wide variety of ringtones that it offers, as well as high-quality wallpapers available to users.
For that reason, ZEDGE is more of a source for ringtone and wallpaper downloads. Testimonies from users also stated that ZEDGE cannot be compared to other apps that provide wallpapers and ringtones that aren't compatible with their device.
Accessibility
The interface of the app contains a lot of sections, including "Favorite", "Download", and more.
Fortunately, you can seek assistance from the support team in case you don't have any idea how to use the app, or even the website itself.
There are also a lot of designs on the platform that wasn't there in its previous versions. Put simply, the UI design improved a lot for the last couple of years that ZEDGE is operating.
Availability
Although a lot of the ringtones on the platform are free, there are also those that aren't. In short, you will have to pay a few dollars if you want to get all the ringtones on ZEDGE. On the other hand, the wallpapers are all free.
To be precise, there are over 4,000 wallpapers available for free on the platform, and hundreds of thousands of ringtones, including those that are free and not. The best part about the products available in ZEDGE is that you can upload your own ringtone and share it with your friend for ZEDGE ringtone download.
Compatibility
Lucky for you, the ZEDGE app is available on most devices, including Android and iOS devices.
However, in case the app isn't available for you, you can always visit the ZEDGE website which offers ringtones and wallpapers as well.
With that, you now know the basics of a ZEDGE ringtone download. But this doesn't tell you anything about why ZEDGE is popular. So why exactly should you use the platform?
Part 2. Why Should You Use ZEDGE Ringtones?
There are a lot of apps and websites out there where you can download ringtones and wallpapers for free, so what sets apart ZEDGE? For one, you can customize your phone by choosing from the countless options of ringtones, notification sounds, wallpapers, themes, and many more customizations on ZEDGE.
There's also a recommendation section where you can check out the option most-suited for you.
Additionally, you can check out live wallpapers from the app, which might be the highlight of the wallpaper collection.
You can also interact with your fellow users in the ZEDGE community by either uploading ringtones that you want to share or supporting them by downloading theirs. Lastly, there are games that can keep you occupied while you're downloading ringtones, although the games themselves are also downloadable.
At this point, you should already be convinced to use the platform for ZEDGE ringtone download.
So where are you going to get the ringtones and wallpapers that you want to download?
Part 3. Where to Find ZEDGE Ringtone Download
As previously said, the ZEDGE platform has a simple and user-friendly interface. For that reason, you don't have to worry about using the platform. What you should worry about is how you're going to access the platform.
ZEDGE on Android
To begin with, ZEDGE entered the Top 20 Free App awards of Google Play Store three years ago, and it has been that way since. Thus, you can expect the App on Android to be top-notch.
The Android app also comes with a Game Launcher Widget which focuses on making sure that your games are found in one place. Both live and HD wallpapers are also available in the Android app and the Wallpaper Widget will assist you in setting these wallpapers.
ZEDGE on iPhone
On the other hand, the ZEDGE app on iPhones also caters to wallpapers, but only for versions up to iOS 7. The app had also recently added ringtones that can be downloaded for free.

Lastly, you can check out or find different ringtones easily with the use of categories.
ZEDGE on Desktop
Finally, the ZEDGE on the desktop, which is on the website, can also be accessed for free.
Although there are not many features on the website, you can always download and upload ringtones and wallpapers there, in case the apps aren't working.

Now that you know where you can find the ZEDGE ringtone download, how can you use it?
Part 4. ZEDGE Ringtone User Guide
As we've mentioned in the previous sections, the ZEDGE interface is fairly simple. Thus, using it has never been easier, even for beginners. This is especially true for the app (Android / iOS) version of the platform.
For that reason, we will mainly tackle the guide on how to use ZEDGE ringtone download through the website, although there would be a bit of instruction for app users as well.
Let's start with the most common cause for users.
ZEDGE Ringtone with Internet
Our first guide will tackle the easiest way on how to get ZEDGE ringtone downloads, which is by using the internet along with the website.
Without further ado, here are the steps that you will need to follow:
Open your browser.
It doesn't matter what browser it is.
Go to the ZEDGE website.
Navigate to the search bar and type in www.zedge.com to go to the ZEDGE website. Remember that it is a free site and unless your browser has problems, it should load the page properly. You may also download the ZEDGE app by going to the Play Store, typing in "ZEDGE", then tapping on the Install button.
Register for an account.
If you want to download ringtones for your device, then you will have to be a registered ZEDGE user.You just have to click or tap, if you're on your phone, on the Login / Sign Up button at the top-right corner of the website. Enter your credentials such as email address, username, password, and so on.This is important in order to save and upload ringtones and interact with the community.
Select your device.
There should be a button saying "Select Your Device" at the top-right corner of the website. Select the device that you want to download the ringtone on. If your phone isn't displayed on the list, then it's likely that it is not yet supported. However, just in case, pick the device that is the most closely related to your phone.
Search for a ringtone.
Select "Ringtones" from the drop-down menu located on the right side of the search bar found at the top of the page.
On the search bar, type in the name of the ringtone you want to download. Once it shows up, you can test it by clicking on the play button to the left.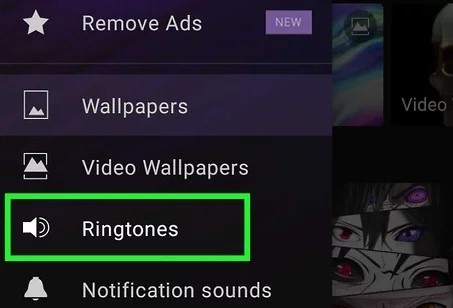 Click on the ringtone.
As you click on the ringtone that you tested and found to be interesting, you will be given several options.
Click on "Get Ringtone".
The options should include sending the ringtone to someone else, listening to it, or downloading the ringtone. The Get Ringtone button will give you options as well, including downloading the ringtone.
Click on "Download".
As you click Get Ringtone, options such as Download, Scan QR Code, and Send to Mail will be displayed. Click on Download to get your ZEDGE ringtone download.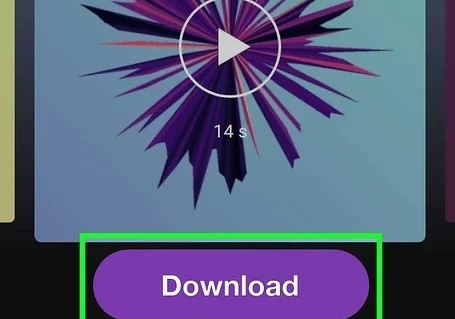 Navigate to the ringtone folder.
You will be prompted to go to the directory where you want to save the ringtone on your device. Just navigate to your desired folder and confirm your decision.
With that, you've already acquired your ZEDGE ringtone download. Now how are you going to get that ringtone to your iPhone or Android device?
Fortunately, we have just the tool for you.
Part 5. Transfer Your Zedge Ringtones and Wallpapers
Although transferring files from your computer to your mobile device can be considered easy, it won't be that way this time. This is because ringtones, as well as wallpapers, tend to have their resolution lowered when being transferred. For that reason, you will have to use specialized software to do the job.
An Overview of FoneDog Phone Transfer
FoneDog Phone Transfer is a tool that was designed to transfer all kinds of files from one device to another. For example, here is an article about moving ringtones from one iPhone to another iPhone. What sets apart this tool is its ability to transfer files without data loss. Thus, it's very suited for transferring ringtones and wallpapers, since these files are often the ones that experience reduced quality when being transferred.
Additionally, the features of FoneDog Phone Transfer were as if it was specially made for this. For one, it offers a free ringtone maker that would create customized ringtones from your list of songs. Secondly, the HEIC image converter will allow you to convert wallpapers in case they are incompatible with your device.
For one, it offers a free ringtone maker that would create customized ringtones from your list of songs. Secondly, the HEIC image converter will allow you to convert wallpapers in case they are incompatible with your device. However, that is very unlikely since the tool supports up to Android 9.0 and iOS 12.
Phone Transfer Transfer files among iOS, Android and Windows PC. Transfer and backup text messages, contacts, photos, video, music on computer easily. Fully compatible with the latest iOS and Android. Free Download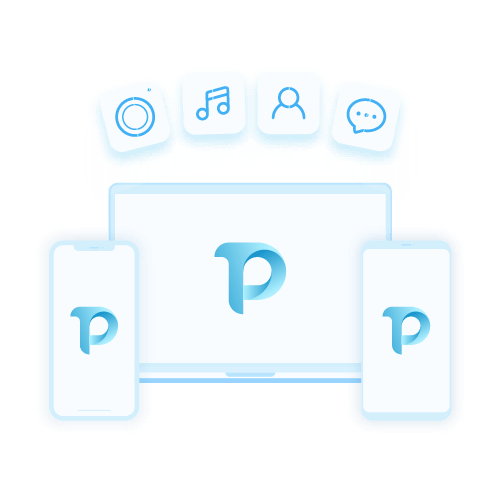 FoneDog Phone Transfer User Guide
To use the FoneDog Phone Transfer tool, you will only have to acquire a USB cable and a computer to install the software into. Now you just have to follow these steps:
1.On your computer, launch the FoneDog Phone Transfer
2.Connect your device to the computer using a USB cable.
3.On the left side of the window, select the file type that you want to transfer. In the case of ringtones, you should choose Music.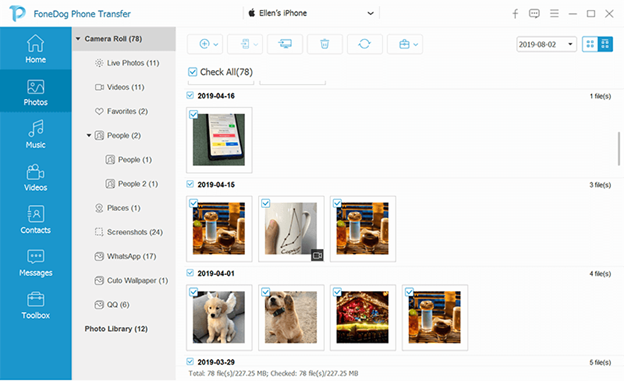 4.You will be given a selection of items. Check the boxes of the files that you want to transfer.
5.Click on the Export to PC button found at the top of the file selection panel.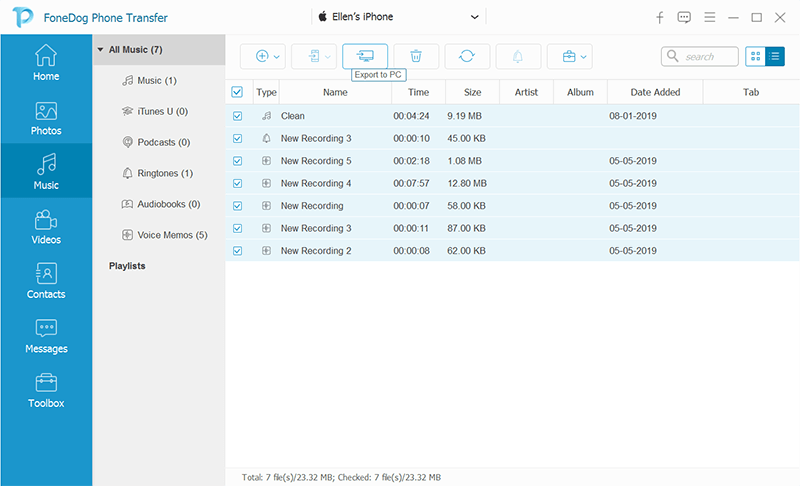 6.Wait for the transferring process to complete.
With that, the ringtones that you've downloaded on your computer will be transferred to your device, and you can do this anytime you want.
People Also ReadHow Can I Add Ringtone to iPhone without iTunes Effectively & Safely?Your Guide to Making Ringtone for iPhone 6 in 2020
Part 6. Conclusion
There are a thousand apps where you can download ringtones from. However, there's no fun in opting for apps that are too simple. That's why many people tend to prefer getting a ZEDGE ringtone download rather than anything else.
Although the app is great overall, it's still important to learn what it is and how it works, before actually using it.