By Nathan E. Malpass, Last updated: August 27, 2019
Have you ever found that the ringtone on your iPhone and Android is limited? Do you want to use other kinds of music as your ringtone, or do you want to customize your own unique ringtone? If your answer is yes, then this article is exactly written for you.
The post will give you a complete guide on how to make a ringtone on the iPhone and Android. No matter what kind of phone you are using, you are welcomed to learn the methods of setting your own customized ringtone in this article. Here we go!
Part 1: Setting Ringtone for iPad/iPhonePart 2: Making Ringtone for AndroidPart 3: Conclusion
People Also ReadHow to Make Ringtones for AndroidHow to Change Facebook Notification Sound on Your Android Phone?iPhone Speaker Not Working, Full Solution in Here!
Part 1: Setting Ringtone for iPad/iPhone
If you are using iPad or iPhone, then you must have iTunes in the system. iTunes is a music app for iPhone users to enjoy various types of music. It is easy for users to download any kind of music that they like in iTunes. They could download songs in mp4 form to the iTunes and these songs will be saved automatically to their devices.
So how could you make the music that you enjoy to your ringtone? Here are specific steps for you.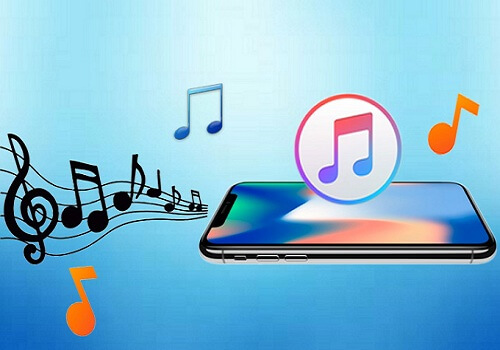 Step 01: Unlock Your iPad/iPhone and Click Setting
First of all, you have to unlock your iPad or iPhone and open Setting before setting your own ringtone.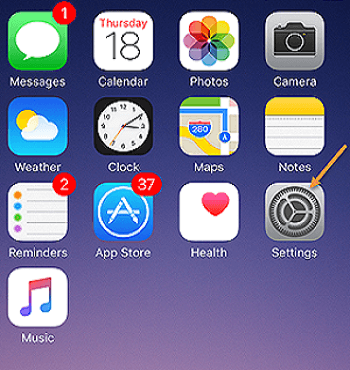 Step 02: Select Sound/Sounds & Haptics
Then, choose Sound in your iPad or select Sounds & Haptics in your iPhone. Under the section of Sounds & Haptics, you may see such options like Ringtone, Text Tone, New Mail sound and so on. You are free to tap one of them to set the ringtone. There are some ringtones which have already existed in the system. It depends on you to choose one as your ringtone or make a customized ringtone.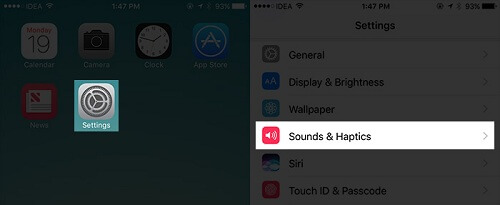 Step 03: Choose One Ringtone
After opening the Sounds & Haptics, you may see your downloaded ringtone at the top of your phone page. Below your customized ringtone, there are some standard ringtones waiting for you. Now, you can select one music and set it as your special ringtone.
Apart from that, you can also set a certain ringtone or text tone for one specific friend in your Contact. Here is a simple guide for you to set the ringtone for one person. To begin with, you need to look up the person in your phone Contacts. Then, you could tap the Edit which is in the upper right of your phone. After that, click Ringtone or tap Text Tone and choose one music for the person.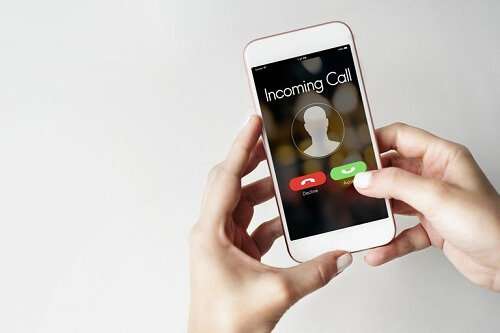 Part 2: Making Ringtone for Android
The methods of setting ringtone for Android are just as simple as that of the iPad/iPhone. If you have read the above steps and fully understood them, then the following steps will also be easy for you to make out. The steps for Android are much easier and it won't cost you much time.
Step 01: Unlock Your Android Phone and Choose Setting
The Android phone should be opened first. Then, you need to find the Setting and open it.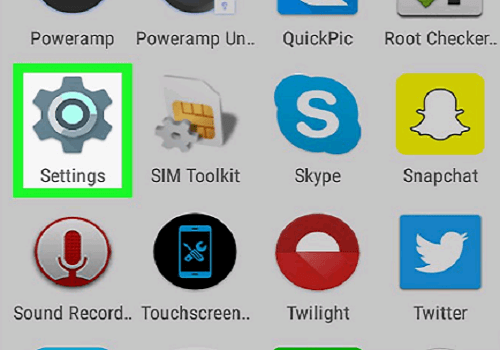 Step 02: Select Sounds and Vibration
Under Setting, there is Sounds and Vibration. It is a little like Sounds & Haptics in iPad and iPhone. You can just click it and then find different options of ringtone setting.
Step 03: Click the Ringtone
Among those various options, the Ringtone is what you have to choose in order to set a ring for your phone.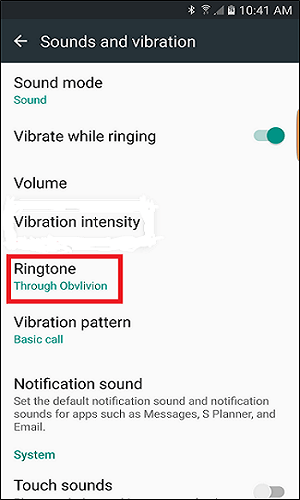 Step 04: Set Your Ringtone
In the upper-right corner of this page, you may see a word in its capital form and that is "ADD". Then you have to click it so as to choose certain music that you want. After all of these have been done, you may see the button of "Done", then tap it. Here, you have successfully set up your customized ringtone.
Part 3: Conclusion
There is no one who does not want to have a special ringtone. It is amazing to make a ringtone on your iPhone or Android by yourself. This post has introduced detailed steps of setting ringtone for iPad/iPhone and Android. Once you have learned about it, so you could begin to make your customized ringtone. Don't waste your time, let's do it at this very moment!