"I am completely locked out of my phone. Can anyone help me on how to bypass the Android lock screen? Thanks!"
Setting up a lock screen has become a necessity to avoid unauthorized access to smartphones.
It is annoying to have tried so many attempts without progress and it will be more frustrating when you are completely locked out and helpless. Some people want to know how to access a locked Android phone via USB from a PC or bypass the phone in other ways that might work.
And if you are in this situation right now, you are lucky because in this article, we will show you 6 proven tricks on how to bypass the Android lock screen effectively.
Part 1. Bypass the Android Lock Screen by Booting Phone in Safe ModePart 2. Use the Forgot Pattern Feature or Answer Security QuestionsPart 3. Delete Password File via Android Debug Bridge ADBPart 4. Crash the Lock Screen (Available on Android 5.0-5.1.1)Part 5. Bypass Android Lock Screen using Android Device ManagerPart 6. Reset Android to Factory SettingsPart 7. How to Recover Data After Factory ResetPart 8. Summary
Part 1. Bypass the Android Lock Screen by Booting Phone in Safe Mode
The easiest you can on how to bypass the Android lock screen is to boot your phone in a Safe Mode. In fact, a Safe mode is intended to help you resolve problems with apps and widgets and it does not delete any important data on the Android phone.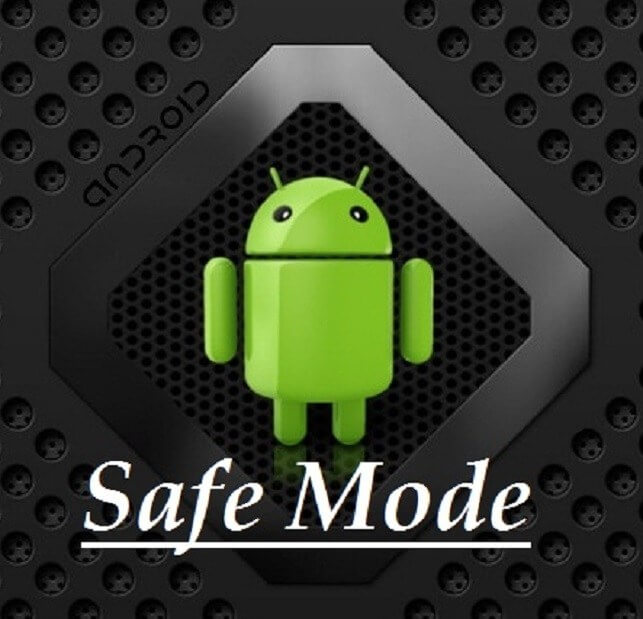 However, it does remove temporary files and caches to optimize your device. Here is how to bypass the Android lock screen by booting your phone into a Safe Mode:
Long-press the Power button
Hold Power Off
Tap Reboot to Safe Mode and select OK
Check if you can get past the lock screen part during a phone restart.
Part 2. Use the Forgot Pattern Feature or Answer Security Questions
Devices running on Android 4.4 and earlier have the default "Forgot the Pattern" kind of reset and it uses your Google Account as the primary reset option.
But this option only works if you have previously saved your Google account on the device. On the same window, you can also use the Answer Security Questions if you have set this on your settings before getting locked out.
Follow these steps on how to use the Forgot Pattern feature (Google Account):
Attempt to enter your lock screen password a few times until the Forgot Pattern pop-up appears.
Tap Enter Google Account Details and hit Next
Type in your Google Account username and password. This will send you an email regarding a reset option.
Choose a new password or lock screen protection
Confirm the new password or PIN
That's it! You have finally reset and bypassed the Android lock screen.
Part 3. Delete Password File via Android Debug Bridge ADB
If you are a bit technical or understood a bit about how the android system works, you can delete the password file by using the Android Debug Bridge or ADB. This is a versatile command-line tool that enables you to get inside the phone system and communicate to make changes.
The adb is included in the Android SDK Platform-Tools package or can be downloaded separately.
However, this feature needs to activate the USB Debugging on the android phone and it should have been turned on prior to the lock screen issue. When you have done this previously, then you can proceed to delete the password file via ADB:
Plug your Android phone into your computer
Launch the adb command line
Enter the following: adb shell rm /data/system/gesture.key
Hit Enter
Restart the device

This method will give you a temporary option to create a new lock screen protection. Thus, you need to set this up after the phone has restarted.
Part 4. Crash the Lock Screen (Available on Android 5.0-5.1.1)
Android devices running on 5.0-5.11 or later can use bypass the lock screen part by crashing the user interface. This is a bit tricky but quite a handy method. Follow these:
Enter 10 asterisk signs on the Emergency Dialer pad
Copy and paste the asterisk on the dialer until the Text Selection option disappears
Return to the lock screen and swipe the camera shortcut
Tap Settings. At this point, you will be prompted to enter the password. Repeat steps 1 and 2.
A few minutes later, the lock screen will crash and this gives you an opportunity to reset the lock screen immediately.
Part 5. Bypass Android Lock Screen using Android Device Manager
Linking your phone with your Google Account immensely helps during situations like locking your screen out. There is another easier way on how to bypass the Android lock screen and that is to use the Android Device Manager.
This service uses the last location of your phone and is primarily used for locating lost or stolen devices. But, you can use the Lock Device option on the Android Device Manager to enable you to reset your phone's password.
Check this out:
Open the Android Device Manager or Find My Device
Sign in with your Google Account
Once the system detected your device, click on the option, Secure Device
You will be prompted to lock the phone and set a new password
Follow the prompt to set a new password and enter it on the lock screen
This method can only work if you have turned on the location settings on the Android phone and if you have previously synced it with your Google account. Keeping your Google account is important, click this if you forgot your Google account password or lost the account.
Part 6. Reset Android to Factory Settings
When the other 5 methods fail, the last option left is to reset your phone to its factory setup. And yes, this is a harsh solution since it will erase data and content on your device. However, if you are left without any choices, then you can proceed.
Use this guide to reset the Android to its default: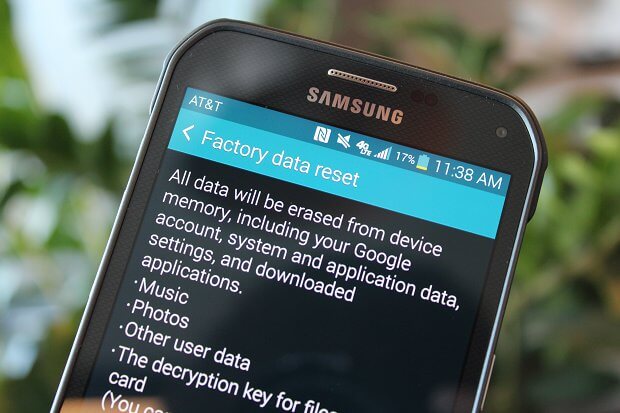 Turn off your phone and long-press the keys, Volume Up, and Power button until the Android system recovery screen appears
Navigate to wipe data/factory reset by using the Volume Down key
Use the Power Button to Enter
Wait until the device resets
Note that the steps on how to hard reset the Android phone might differ depending on your device's make and model. You can continue setting up your newly reset Android.
Part 7. How to Recover Data After Factory Reset
FoneDog Android Toolkit- Android Data Recovery will help you recover lost files during a factory reset. This software easily restores deleted data such as contacts, call history, text messages, audio, photos, videos, and even WhatsApp data directly from the phone or the SD card.
Android Data Recovery Recover deleted messages, photos, contacts, videos, WhatsApp and so on. Quickly Find Lost and deleted data on Android with or without root. Compatible with 6000+ Android devices. Free Download Free Download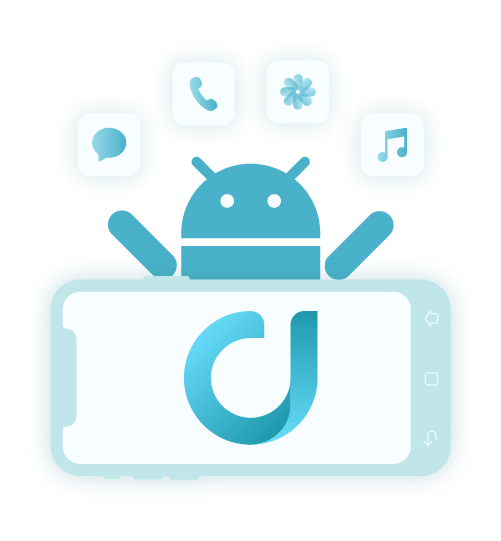 It highlights the following features:
100% Secured
Preview deleted data
User-friendly interface
Supports all Android devices
How to use FoneDog Android Data Recovery?
Install the software on your computer
Connect your Android phone with a USB cable
Enable USB Debugging on the Android device
Choose the File Type (pictures, videos, etc). Click Next
Select Scan Mode. You can choose the Quick mode for faster and no rooting recovery
Mark the files you need to recover. You can opt to preview them first. Set a recovery folder on the computer
Apart from data recovery, FoneDog Android Toolkit also provides you a backup and restore option as well as broken android data extraction in case your device is broken or damaged.
Part 8. Summary
In this article, you have learned the 6 proven methods on how to bypass the Android lock screen. We recommend that you go over the methods first before performing the steps to ensure which option works best for your device. This is to avoid further issues and force you to reset.
But in case you have already failed multiple times during lock screen reset, your best option is to perform a factory reset. You can always recover your files back with FoneDog Android Toolkit.
People Also ReadAn In-Depth Guide on Android Safe ModeHow to Make Android Startup Faster