"How do I retrieve deleted photos on Huawei? I'm digging this Huawei unit, it's the first time I switched over from another brand and I am loving it. I have noticed some differences here and there but since my previous brand was also an Android unit, it's not all that much.
However, when I lent my new phone to my wife, she got a little confused and ended up removing some of my photos from my Huawei. It was just an accident but those were some of my favorite pictures on my phone.
I really do want to get them back and I'm looking online for some methods, so far it's looking good but what does everyone else think? Any tips would be appreciated!"
Part 1. Could We Recover Deleted Photos from Huawei in These 5 ReasonsPart 2. How to Recover Deleted Photos from Huawei Using GooglePart 3. How to Retrieve Deleted Photos from Huawei Using FoneDogVideo Guide: How to Recover Deleted Photos from HuaweiBonus Tip: More about Huawei You May Want to Know
Part 1. Could We Recover Deleted Photos from Huawei in These 5 Reasons
Many of the photos we place on our phones, even outside of Huawei units are some of our most cherished moments with friends, family and much more.
These are the funniest days in our busy lives, the very rare dinners we get to have with that friend or family member you haven't seen or just pictures of your favorite moments of the day.
We always think that the pictures are tucked away safely in our pockets, but instead of being placed in our wallets like they used to be before mobile phones had cameras, they should be safe in our phones.
Unfortunately, there are times where we can't avoid the deletion of the photos, and there are even more than one way to lose photos:
Deletion - It could have been by accident, like the poor gentlemen who is asking for help above or it could have been maybe you thought you didn't need a certain photo anymore, but after some forethought, you knew that you wanted the picture back. Unfortunately, the delete option is disagreeing with you at the moment.
Lost data - Maybe you are upgrading to a new phone or something to the sort, but as you are transferring data you notice that you are missing a few details on your new, sleeker mobile phone.
You double-check again and look at your photos, which should have been part of the transfer and since you know your pictures by heart you'll know when something is... missing. Oh dear, a good chunk of your photos has gone missing. Is it too late to retrieve those?
Reformatting - Sometimes a phone needs a good reformatting before you can really go to town with it. Usually, you take the time to backup everything and make sure everything else is in order.
It was an accident that you forgot to backup your photos, you are usually quite on top of that but something happened and you just glazed over that option. It was a complete and utter accident.
Lost or stolen phone - It happens to the best of us, despite having a find my phone app for most units, you have lost your phone or even worst, someone stole it. All your details were in there, your numbers, messages and the pictures... they'll likely reformat it or something but you still want those messages back.
Broken phone - That one time you forgot to place your new Huawei mobile phone into a protective case and you drop it. Most of the time, you'll be able to shrug it off and just give it a quick look and know your phone is ok.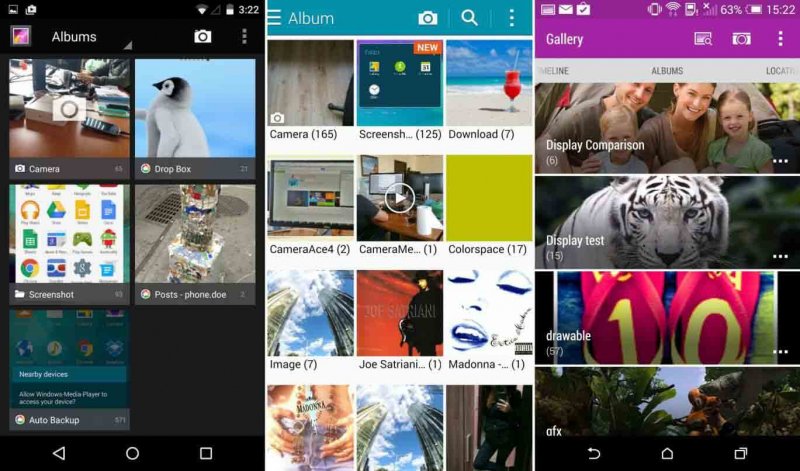 However, this time you heard a rather uncomfortable thud and have a sinking feeling that perhaps this time, isn't one of those times.
That gut-wrenching feeling you had? Well, sadly, it was spot on. Your phone is busted, you can barely read the display and the touch function is shot to kingdom come.
Again there could be more causes as to how or why you have lost the photos on your phone, and like some of the reasons above, you likely lost more than just your photos.
Don't worry though, there are ways to retrieve the data and as they say, there is more than one way to skin a cat.
Part 2. How to Recover Deleted Photos from Huawei Using Google
Assuming you are a brand new user of a Huawei mobile phone, in fact, we shall go one step further, a new user of an Android phone. It will likely ask you to create a Google account so you can use a number of its functions, such as email, games, registering for sites and so on.
One of the main reasons is that the mobile phone is asking you to backup your phone using the newly acquired Google account. Luckily you listened this time and did just that, you backed up your data, you never know when you'll need it. Well, you need it now. Follow these steps to recover that information:
Step 1: Start by looking by running the "Google photos" or "Photos" which should be where most of your Huawei photos are.
Step 2: Search for the options, usually, it is located on the upper right hand of the program.
Step 3: You can find the "Trash" folder, you pretty much know where this is going.
Step 4: Check which photos you want to recover, simply select the photos and proceed to the next step.
Step 5: Press the "Restore" button and recover deleted photos from Huawei.

Pretty easy steps and the best part is you didn't need to connect your Huawei mobile phone to a computer or laptop which is preferred by some users.
On the other hand, if you have not backed up your information using Google, you will need to move on to the next option.
Part 3. How to Retrieve Deleted Photos from Huawei Using FoneDog
Since you have no backup available at this point in time, don't worry this happens to more people than you'd think, you are definitely not alone. At this point, you'll want to use the Fonedog Android Data Recovery program.
This program has been designed to recover deleted data from any phone despite not having any backup. How? Follow the steps below and you'll be able to see how to do this exactly.
Android Data Recovery Recover deleted messages, photos, contacts, videos, WhatsApp and so on. Quickly Find Lost and deleted data on Android with or without root. Compatible with 6000+ Android devices. Free Download Free Download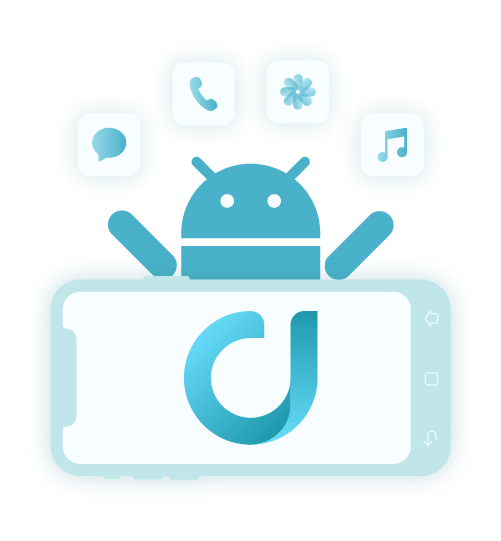 Step #1: Download and Launch Fonedog Toolkit
Download Fonedog Android Data Recovery on your computer or laptop, it would be best if the computer or laptop in question, has been connected to your Huawei prior to this time, in order to make it easier to connect now.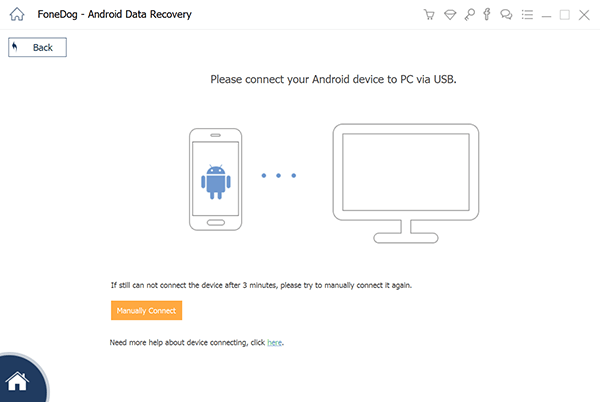 Launch Fonedog and Connect to Your Device--Step #1
Step #2: Enable USB Debugging
Use a USB cable to connect the Huawei mobile phone to the computer or laptop. By some chance, if the unit is missing.
Hopefully, you still have the SD card assuming that your unit was compatible with one. Now run the Fonedog Android Data Recovery in the background.
There will be a new window with a quick prompt, asking if you can place the Huawei unit into "Debugging Mode."
Do not be alarmed this is standard, as Fonedog Android Data Recovery needs the phone to be in "Debugging Mode" in order to scan it properly and find the missing data.
Please follow the instructions in order to activate the "Debugging Mode." On the hand, if you do not get this prompt, it is likely you have already switched on the "Debugging Mode" on your Huawei before.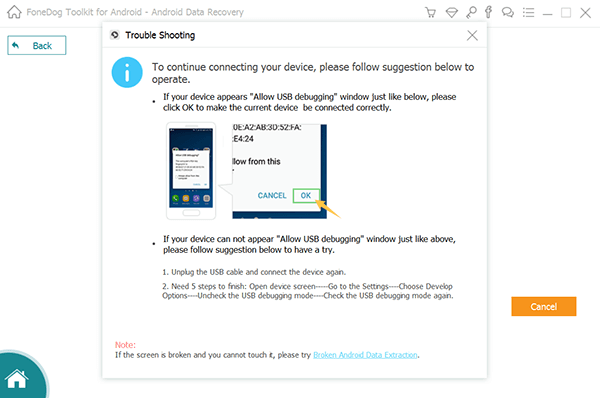 Enable USB Debugging on Android -- Step 2
Step #3: Select Desired Files to Scan
After that, choose from the many choices that Fonedog Android Data Recovery has available and for now make sure to select "Photos" as that is the main agenda for this point of connection. Press on "Next" when the selection has been done.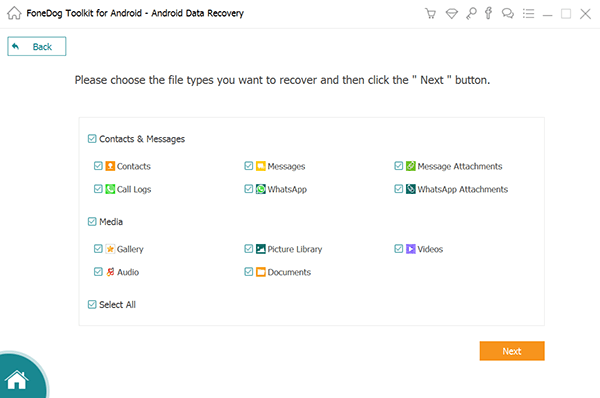 Select Desired Files to Scan--Step #3
Step #4: Restore Deleted Photos from Huawei
Please allow Fonedog Android Data Recovery to scan your Huawei unit. This may take some time but do not under any circumstance suddenly remove the mobile phone from the computer as it is scanning.
This could lead to some corrupted data and some unneeded headaches. For now, just give it time, it will depend on how much data it needs to read through before finishing the scan.
Check out the restored photos, make your selection and press the "Recover" button.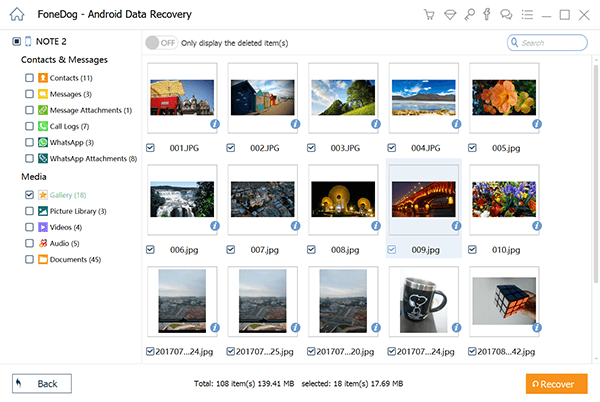 Restore Deleted Photos from Huawei--Step #4
And there you have it, you now have your photos back and don't need to worry about ever losing them again. You have two viable options to retrieve any deleted photos your Huawei mobile phone might be suffering through.
People Also ReadBest Way for Recovery of Deleted Files from AndroidRecover Deleted Photos without Backup from Android
Video Guide: How to Recover Deleted Photos from Huawei
Bonus Tip: More about Huawei You May Want to Know
Huawei is charging into the fray and the outcome is looking pretty great. For example, its new version Huawei P30 in 2019, has great performance in the industry. The number of Huawei users continues to increase as more and more options become available to the market.
The features and specs of each phone are unique and continue to improve with each passing release, many Android phone users are now focused on Huawei releases and look forward to upgrading their current unit. Being an Android unit, most Huawei units have a number of compatible apps that continue to impress users and it doesn't seem like it will be stopping anytime soon.
As time progresses, we continue to gain more and more ways to use our mobile phones and that's great but let's not forget, we often still use our units for the basic things; reaching out to family, friends, sometimes business associates.
We go online with our phones and stay in touch with messengers and social media apps. We use it to keep our memories within our reach, pictures and videos alike, and much more. Despite having so much more to do on smartphones like Huawei, the basic premise of a smartphone is to be able to contact, go on the internet and have a small vault of our treasured memories. Focusing on the latter use, suddenly finding out that photos are mysteriously gone can get a little unnerving.