Step 1: Download, Launch Fonedog and Connect to Your OPPO
Have the program downloaded to your computer and install it. You can have it downloaded to your Windows or Mac computer.
After you have successfully installed the program, run the program on your computer and then connect your Oppo to your computer using your USB cable.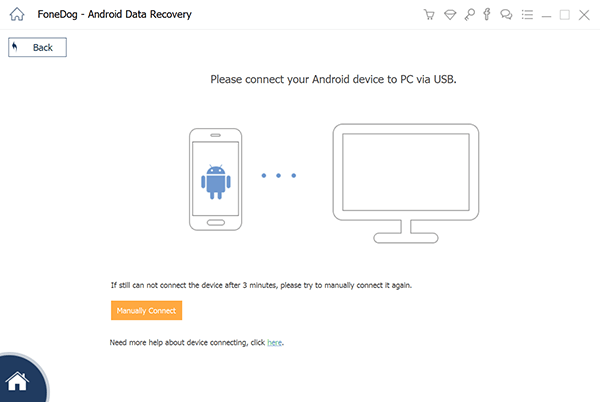 Connect to Your OPPO--Step1
Step 2: Enter USB Debugging Mode on Oppo Device
You have to enable USB debugging on your Oppo mobile device so that the program will be able to fully scan your device for you deleted text messages. To allow USB debugging, follow these steps. 1. Go to Settings

2. Go to About Device which is found at the very bottom and then tap it 7 times.

3. Wait for the pop-up messages to appear that says "Developer Option Enabled"

4. Check the box to fully enable UDB debugging on your Oppo R11 device.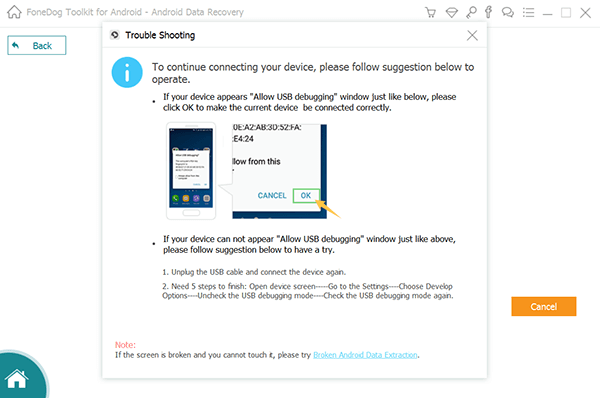 Enter USB Debugging Mode--Step2
Step 3: Choose File Type to Scan
After you have fully enabled USB debugging on your device, choose the file type from the list shown on your screen. Select "Messages" and "Message Attachments" and then click "Next' button.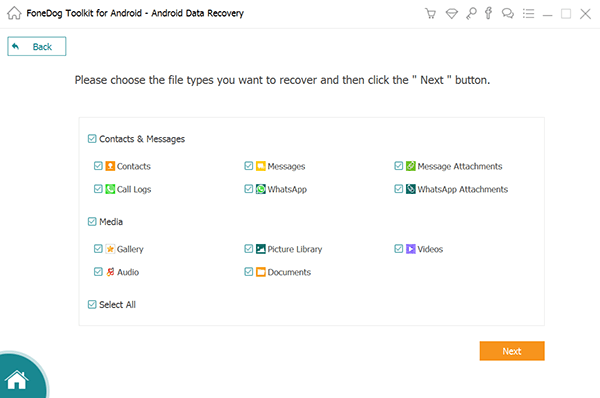 Choose Files to Scan--Step3
Step 4: Scan and Give Authorization
Before the program can fully scan your device, it will first ask your permission to enter your Oppo. To do so, just go ahead and tap "Allow" or "Grant" or "Authorize".
FoneDog Android Data Recovery Tool will then start scanning and extracting all of your deleted text messages from your Oppo mobile device.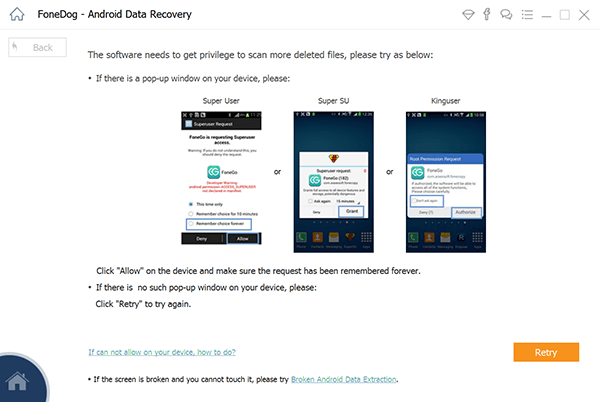 Give Authorization--Step4