While I was using my Windows computer, there was a pop-up message that says: "The recycle bin on Drive C:/E: is corrupted. Do you want to empty the recycle bin? I pressed 'Yes' but still the message appears. How to do I fix corrupted Recycle Bin in Windows?
Some time ago, the entire Microsoft community received this annoying error about the Recycle bin that was corrupted particularly with Windows 7, 8, and 10. Most of the users complained that they were not able to empty the bin even though they have selected the option to completely delete the folder.
Worst is that this error message keeps on popping up and they cannot do anything to get rid of it. Today, I will give you a complete article guide on how you can fix a corrupted Recycle Bin on Windows 7/8/and 10 without data loss.
Part 1. Fix Corrupted Recycle Bin in Windows Using Data RecoveryPart 2. Two Other Ways to Fix Corrupted Recycle Bin in WindowsPart 3. Summary
Part 1. Fix Corrupted Recycle Bin in Windows Using Data Recovery
If you are one of the victims of the error Corrupted Recycle Bin in Windows then most probably you are wondering how to get rid of this error and permanently fix this issue.
Some people have reported that after they clicked Yes on that error pop up, they have lost all the files inside the folder while some said that they were not able to do anything on the computer because of this error.
To save time and effort, using FoneDog Data Recovery is the most recommended method you can use. This software easily fixes all kinds of recovery such as from the hard drive, SD/memory card, USB/flash drive, computer data recovery for Windows 10/8/7/XP, and Mac, including your Recycle Bin.
For this issue, we will do a recycle bin recovery and retrieve files from any inaccessible or corrupted folder or files from your Windows computer like the recycle bin.
Here is how to do it:
Go to Data Recovery from the main menu of the program FoneDog Data Recovery. If you haven't downloaded the program yet, follow the onscreen instructions on how to install the software.
Choose the type of files you want to recover. To be safe, you can select all file types since your recycle bin contains various file types like images, videos, documents, and more.
Select the Hard Drive that you wish to fix and recover the data from. For this example, you can select the Recycle Bin and click the Scan button to continue
Choose the Quick Scan mode for faster scanning. Deep Scan mode will take more time but deeper scanning method. Only use the Deep scan mode when the first scan option fails or if you need a thorough system scan.
Wait until the scanning and repairing are completed.
After the program has completed the scan, you can see a display of all the recovered items. Select the types of files you wish to recover. You can perform selective recovery by marking the boxes beside each file or you can select all.
Click the Recover button and set the destination folder on your computer to save the files
And just like that, you have finally fixed the corrupted recycle bin in windows without any data loss.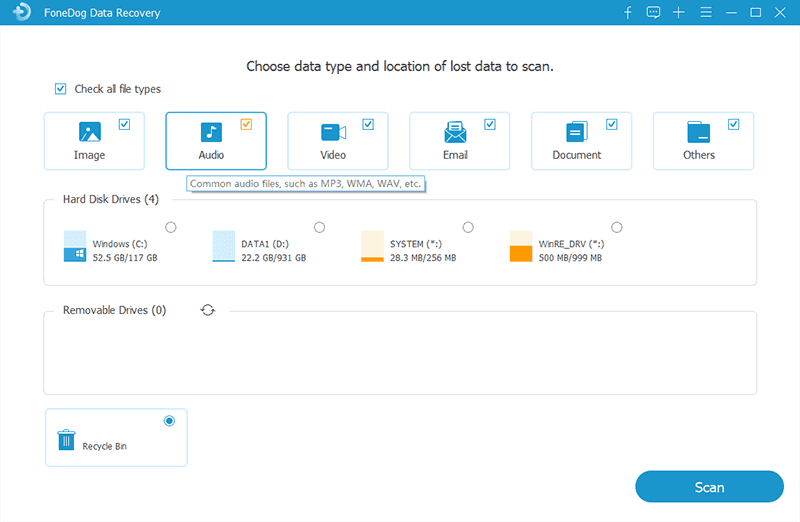 Part 2. Two Other Ways to Fix Corrupted Recycle Bin in Windows
Most users online have tried and tested other methods to fix a corrupted recycle bin and they were able to guarantee that these methods work. However, there is just one thing you have to lose, all the data stored inside the folder.
In case you are interested to learn on how to manually fix the corrupted recycle bin in Windows, we have here two other methods you can use:
Option 1. Run CMD to Fix Corrupted Windows
On your Windows computer, click the Start button and then click All Programs and choose Accessories
From here, right-click the Command Prompt and select run cmd as administrator. You can also click the Windows key + R as a shortcut
Enter: rd /s /q C:\$Recycle.bin
Restart your computer
After the device has rebooted, check if you are now able to access and open the Recycle Bin folder
This option, however, will trigger data loss on the specified folder. Only perform methods once you are sure that all files in the recycle bin are no longer needed. However, if you don't have any other choice like in this situation, you can always rely on FoneDog Data Recovery to get your files back after this repair.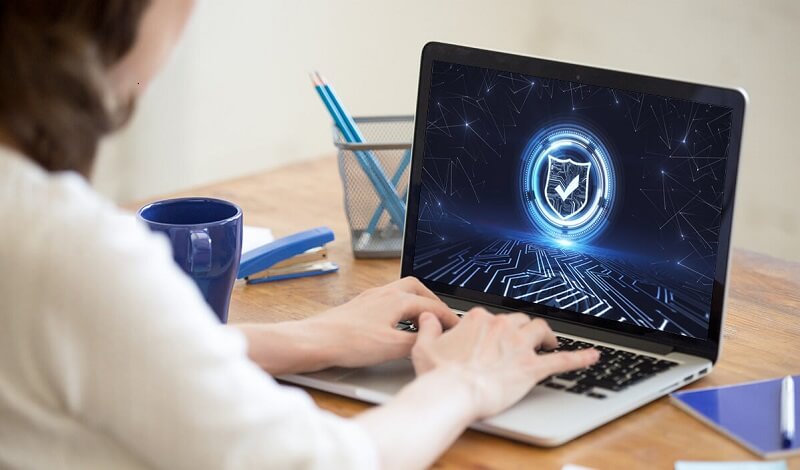 Option 2. Remove All permissions And Reinstall Recycle Bin on Windows
To delete all permissions on Windows:
Open the Control Panel and click File Explore
Go to the View tab
Unhide all system protected operating files
Open each drive to delete all permissions and the $Recycle.bin files
Restart your computer
After that, test if the issue has been fixed.
To Reinstall Recycle Bin on Windows:
From the desktop, right-click and go to Personalize
Go to themes and select Related Settings
Open the Desktop Icon Settings
Select the Recycle bin and click Apply
Reboot your computer and check to see if the Recycle bin is now accessible. However, these methods would actually delete all the files inside the recycle bin and there is no way you can recover them unless you use the first and most recommended method earlier.
Part 3. Summary
Fixing a corrupted Recycle bin in Windows seems to be intimidating at first but if you get to understand why this is happening, you will eventually learn that it was not your fault in the first place. This issue had already been answered by Microsoft and had provided troubleshooting measures.
But then, these methods cause data loss and there is no other way you can do to retrieve them. Luckily, we found FoneDog Data Recovery software which offers a lot of features like system repair and recovery.
I hope you have learned the most practical way to fix any inaccessible drives on your Windows computers and even on Mac. Let us know if you found this article helpful!