Have you been caught up in the dilemma of cleaning out your photos on your computer and later on realized that they were important?
This kind of situation can be very annoying especially to those people who don't have an idea of how to recover deleted photos from the computer. Luckily, there are many ways on how you can retrieve these precious pictures.
You see, these pictures are not easily erased from your computer; instead, the computer system categorizes the pictures as reusable files and will use the file location when needed. The deleted pictures will only be overwritten. So, before these photos get overwritten, you can still restore them and save on a different file destination for safekeeping.
In this article, you will learn how to recover these deleted photos from your computer either Windows or Mac. Read along to find out which among these solutions will work for you!
How to Recover Deleted Photos from Computer (Windows or Mac)How to Recover Deleted Photos from Windows ComputerHow to Recover Deleted Photos from Mac ComputerTips on How to Avoid Photo Loss on Your ComputerSummary
How to Recover Deleted Photos from Computer (Windows or Mac)
The most recommended way on how to recover deleted photos from any computer is by using a third-party recovery program. You don't have to manually search through the folders of your recycle bin and other files. The software will do it for you, seamlessly.
Among the programs out there, FoneDog Data Recovery is the most effective software to use with proven results. That is why a lot of users, even beginners are confident to use this software.
It only takes a few clicks before you can recover all your important files back. FoneDog Data Recovery highlights the following:
Hard Drive, Partition, Flash Drive, and Memory Card Recovery
Deleted File Recovery
Crashed Computer Recovery (on both Windows and Mac)
FoneDog Data Recovery recovers all types of files stored inside your computers such as images, videos, documents, archives, audio, and emails. It also features 3-click operation – Launch, Scan, and Restore.
It has two types of data scanning which are Quick Scan and Deep Scan. The Quick scan provides fast and efficient data searches while the Deep scan acts as the second option if the first scan fails, but this takes time since it goes through deeper files and folders.
What's best? You don't have to restore the entire recovered files back to your computer; you can selectively choose which one you can restore!
Here is how to use FoneDog Data Recovery:
Launch FoneDog Data Recovery and select Data Recovery from the main menu.
Select the Type of File you want to recover. For this example, choose Photos
Choose the desired Storage Folder or Location and click Scan
Preview all the scanned items and find the photos you need and mark them one by one
Click the Recover button to restore the files and save them on your computer. You can create a new folder location if needed.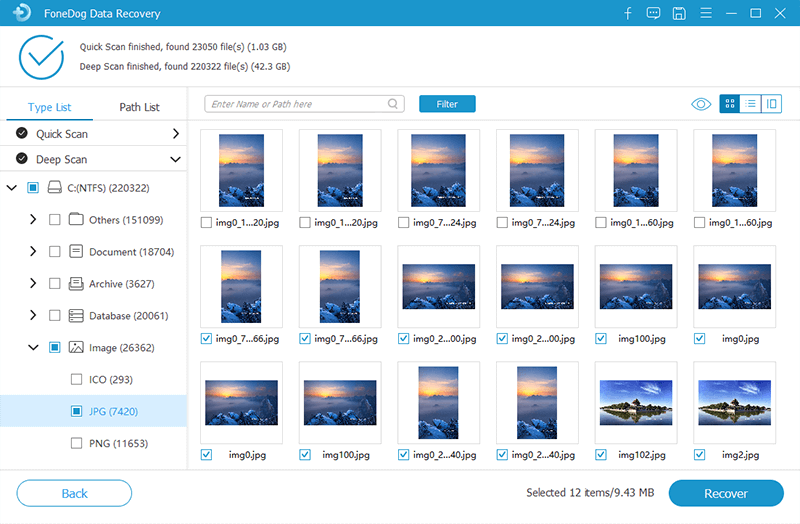 That's all you only need to do! FoneDog Data Recovery will perform the search and recovery for you.
How to Recover Deleted Photos from Windows Computer
Windows users have two effective methods on how you can recover your deleted photos from your computer. If you are not aware of these options yet, then better check out these steps so you can quickly retrieve the pictures in no time!
Method 1. Recover Deleted Pictures via The Recycle Bin
Perhaps the easiest method would be restoring the images from the recycle bin. The recycle bin stores all the deleted files from your Windows computer.
The files stay inside this folder unless you completely empty it out.
From your desktop or the File Explorer, locate the Recycle Bin folder and open it
Scroll and search for the deleted images. For faster search, you can change the display information so you can filter the files according to the date and time they were deleted.
Once you found the pictures, right-click on every photo and select Restore. The pictures will be restored to its original folder location. You can also highlight all the images you need and click the menu 'Restore Selected Items' under the Manage tab. If you want to restore all the items then choose 'Restore All Items'
Open the original file location of the images before you deleted them and check if the pictures were restored.
You can also do this process to any other files you wish to recover from your Windows computer.
Method 2. Use The Backup & Utility Feature to Recover Deleted Photos
Another great feature in Windows is the Backup & Utility feature where you can easily recover deleted photos from your computer. However, this feature only works for those users who had taken backups of their Windows computers.
Here is how to restore using the Backup & Utility Feature:
Open the Backup & Utility Setting on your computer based on your Windows version
Find and choose 'Restore your Files with File History'
Search the images you need to recover, simply use the arrows on display to view all the file versions
When you have finally found the exact photos, choose Restore and it will be saved back to its original file location. If you want to save it to another destination, you can click 'Restore to' and select the desired folder or create a new one.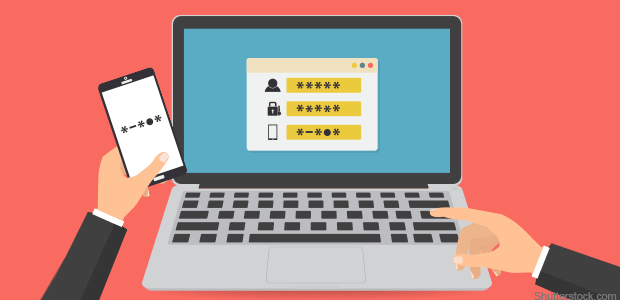 How to Recover Deleted Photos from Mac Computer
Mac users have more recovery options than Windows and if you are not familiar with your Mac, check out these different ways on how to recover your deleted photos from a Mac computer.
Method 1. Recover via Trash Folder
Like the Windows computer, you can also restore any deleted file from the Trash folder on Mac as long as you haven't emptied it yet or it has not yet finished the 30-day grace period.
The Trash folder on Mac gets automatically deleted after a month even if you don't regularly empty it out. If you think you are still inside the grace period, then check this out:
Open the Trash folder on your Mac and locate the images you need
Use CTRL+ Click on the photo/s you want and select Put Back. The pictures will be restored to its original folder
Method 2. Using the Time Machine Backup
The Time Machine feature works similarly like the Backup & Utility feature on Windows where you can easily restore any files from your backup.
Find and click the Time Machine icon in the upper-right corner of your Mac screen
Select Enter Time Machine. Go back in time where you still had the files or the photos
Choose the photos you need to recover and click the Restore button
The pictures will be restored to its prior folder location
You may be unable to get the photos back if you haven't created a backup and your only choice would be the Trash folder. But, if you have an iTunes backup instead, you can surely recover your photos.
Method 3. Recover Deleted Photos via iTunes Backup
The iTunes library stores different kinds of media files such as your music and photos. If you have consolidated your photos and other media contents with your iTunes then you can copy them in an external drive and paste the Pictures library.
Given that you have consolidated and backed up the Photos library, here's how you can restore your photos:
Open the folder location of the external hard drive
Find and select the iTunes folder, right-click the folder and select Copy
Paste the folder on your desired file destination
Launch iTunes while holding down the Shift key
Click Choose Library on the popup message
Select the file location of the photos library where you copied earlier
Choose Open and select iTunes Library.it files
You have more options on how to recover deleted photos from a Mac computer, simply choose which one is easier for you.
Tips on How to Avoid Photo Loss on Your Computer
Sometimes, an accidental deletion can cause heartbreaks. What more frustration it would be when your system is infected with a virus and affected most of your files?
Here are some effective tips on how to avoid photo loss:
Always store your pictures on different storage locations or devices. Don't be too confident to save all your memories in one folder only. If you have an external drive, it's best to copy and store your photos in there so you can still get backups in case.
Install anti-malware software to get rid of suspicious viruses hiding inside your system
Use Cloud Backup. You can also take advantage of cloud storages and backup your media files
Create or Set computer backup. Like your phone, your computer files are also at risk most of the time, so it's best to create a backup like the Time Machine or the Backup & Utility features of your computer.
Summary
Finally, we have discovered the different ways on how to recover deleted photos from a computer. You have learned the various ways on how to restore your deleted images from both the Windows and Mac computers.
However, the best way to recover any kind of files on a computer is to use FoneDog Data Recovery. This is the most recommended recovery program that you can easily download and install on your computer to retrieve all lost or deleted files.
Have you been in this situation? How were you able to recover your files?