By Nathan E. Malpass, Last updated: October 26, 2021
"I just lost all of my phone's contacts. It's frustrating because I don't keep a copy anywhere, and it would take time to ask around for people's numbers. Is it possible to get a way of how to retrieve deleted contacts from Android Phone memory?"
Part 1. Did You Lose Your Phone's Contacts?Part 2. How to Recover Deleted Contacts from Android Phone Memory with Your BackupPart 3. The Easiest Way to Extract Removed Contacts Via FoneDog ToolkitPart 4. Video Guide: How to Recover Deleted Contacts from Phone MemoryPart 5. Recommendations
Part 1. Did You Lose Your Phone's Contacts?
Thanks to technology, smartphones function as a camera and even a mini computer. However, any phone's primary purpose is still for communication – that is for texting and calling. But how will you do that if you lost the numbers of your loved ones, work colleagues, and valuable connections you've formed over the years?
Before you start panicking and restarting your phone like there's no tomorrow, stop. Do not attempt to use your phone as you may create new data that can overwrite files on your device's internal memory. In reality, when you delete any files from your phone, they remain intact on your phone's memory.
They are eventually replaced by new data. So yes, there's still a way to get your contacts back. Or you can restore deleted iPhone contacts from memory.
Here's how to recover deleted contacts from Android phone memory.
Android Data Recovery Recover deleted messages, photos, contacts, videos, WhatsApp and so on. Quickly Find Lost and deleted data on Android with or without root. Compatible with 6000+ Android devices. Free Download Free Download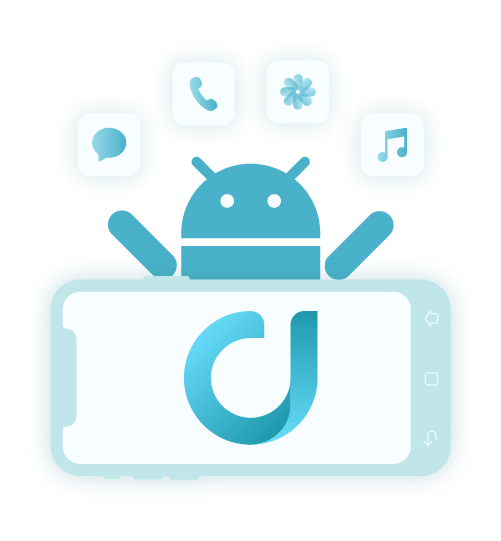 Part 2. How to Recover Deleted Contacts from Android Phone Memory with Your Backup
If you were able to back up your files regularly, the only tricky part would be to restore them. Just follow the instructions below and you're all set. You can quickly recover your lost contacts if you have synced them to your Gmail account. The only downside to this is that once a contact is deleted, it will only remain there for 30 days. The key here is immediate action.
For Android Phones
Retrieve deleted contacts from Gmail Account
On your phone's browser, log in to your Gmail account.
Click on Gmail in the top left corner and select Contacts.
You will be directed to Google Contacts, which will display all saved contacts. Click on More from the left tab and choose Restore Contacts.
You will be asked to select a timeframe. Choose Within the last 30 days to get all the contacts you need. Click Restore to save them.
If the above steps didn't work for you, you can skip to Part 3 of this post and learn about a straightforward way to recover your deleted contacts.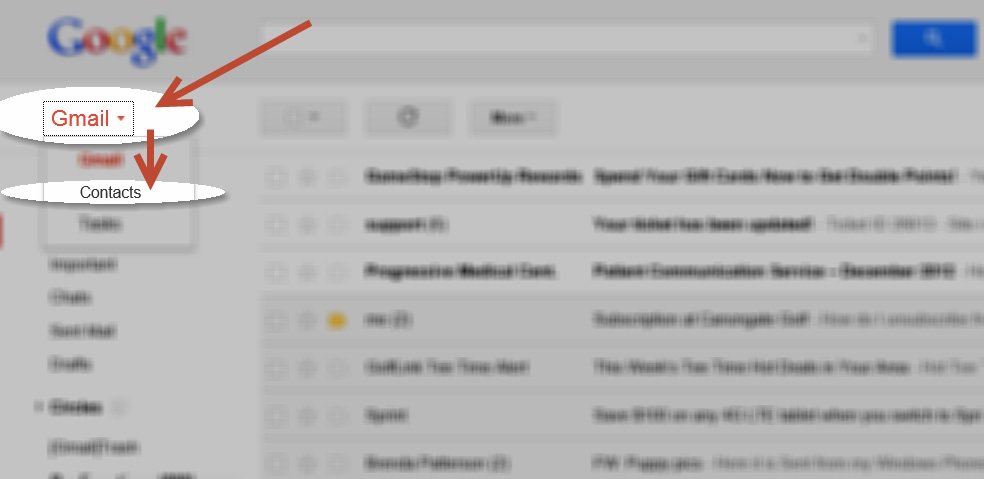 For iPhones
Both iTunes and iCloud can be used by iPhones users to back up their contact list. Information on how to restore them are readily available on the Apple website. However, there are disadvantages.
If you get your backups from iTunes, you are not given the flexibility to selectively restore contacts that you need. If you recover via iCloud backup, you would first need to reset all iPhone data and settings. That means deleting all your files before you can even access your contacts. This is a phone memory recovery service for you, so you can do it.
If you want the easier and safer method, you can download FoneDog iOS Data Recovery. You can quickly get to your iTunes and iCloud backup files sans the hassle. Read on to know how.
Part 3. The Easiest Way to Extract Removed Contacts Via FoneDog Toolkit
For Android devices
FoneDog Android Data Recovery is the simplest way to get back lost data, for instance, contacts from your Android phone memory, with or without backup. Just download it and take note of a few steps you need to take.
Step 1. Download and Run the FoneDog Android Data Recovery
Run the software and choose Data Recovery. Connect your Android device to the computer using a USB cable.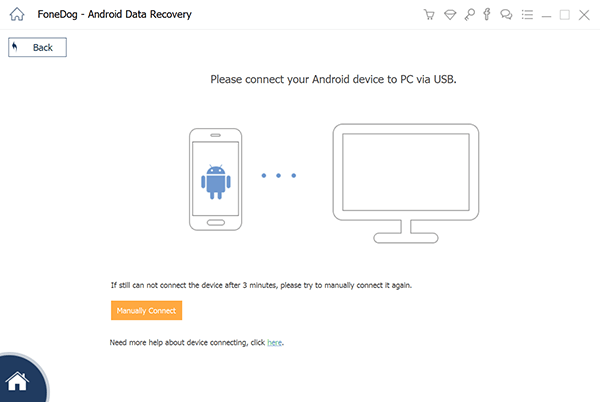 Step 2. Allow Enable USB Debugging on Your Mobile Phone
Enable USB debugging. This is a simple process to prepare your phone for deeper-level actions with your computer. For phones with Android 4.2 or higher, do the following:
Select Settings
Click About Phone
Click Build Number repeatedly until a prompt saying "You are under developer mode" comes out.
Go back to Settings
Select Developer options
Click USB debugging
To confirm USB debugging, click OK on Android Recovery Software and OK on your device.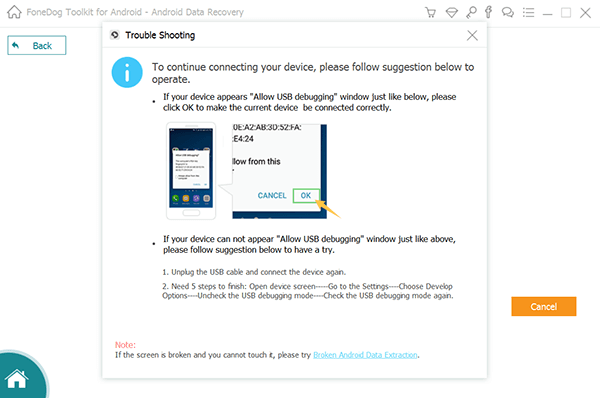 Step 3. Choose Deleted Contacts from Phone Memory to Recover
The interface will show the types of files that can be recovered. Tick on Contacts and click Next to start scanning.
Completed Tutorial:
Restore Lost Contacts from Android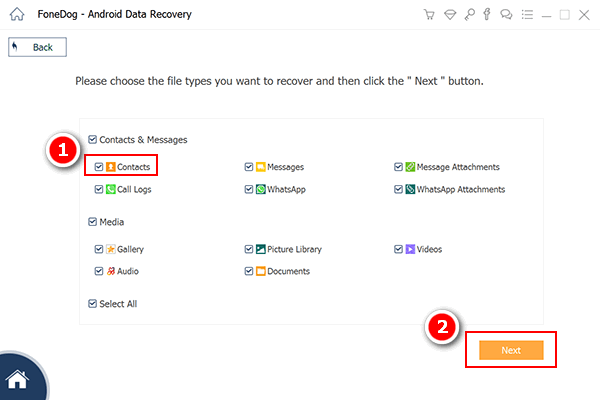 Step 4. Recover Deleted Contacts from Phone Memory to Computer
Once the scanning process has finished, you can see all found contacts. You may preview them one by one. Tick the boxes of items you wish to recover.
Select Recover to download the files.Files will be saved in vCard, HTML and CSV formats upon download. You may simply transfer them to your Android phone.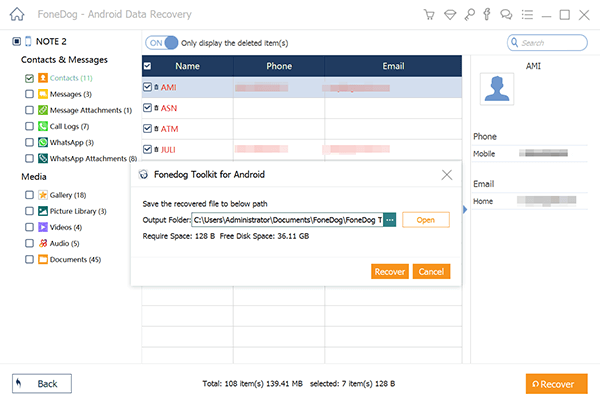 For iPhones
There are 3 ways to retrieve deleted contacts from phone memory include iPhone devices. Choose which one you think is most applicable to you. But first of all, hit the download button and install iOS Data Recovery then connect your iPhone to your computer.
Tip: If you want to recover deleted Android call logs, click here.
Option 1. Recover Lost Contacts Directly from iPhone
1. Run FoneDog iOS Data Recovery and Start Scan Your Phone Memory
After running the software and connecting your phone to the computer, select Recover from iOS Device and click Start Scan.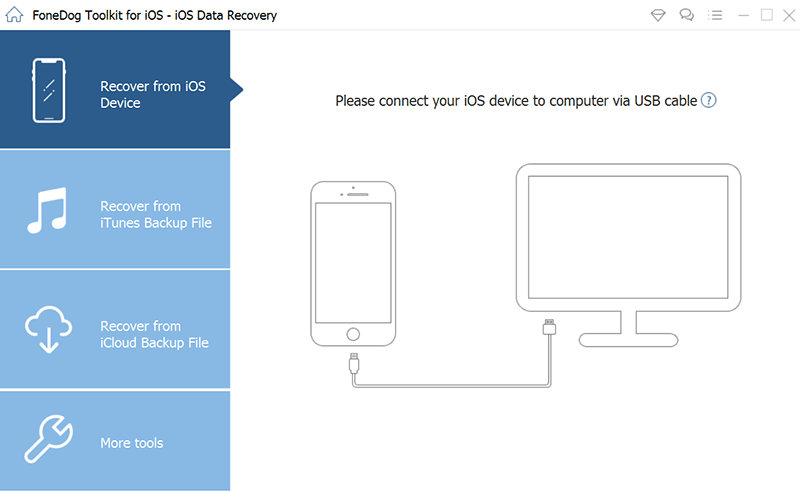 2. Choose and Restore the Deleted Contacts from Your Moblie Phone Memory
Recoverable file categories will be displayed on the left tab. Select Contacts to preview available contacts. Select which contacts you want to retrieve. Tap on Recover button to save them.
People also like to ask:
Recover Deleted Contacts from iPhone 8/8Plus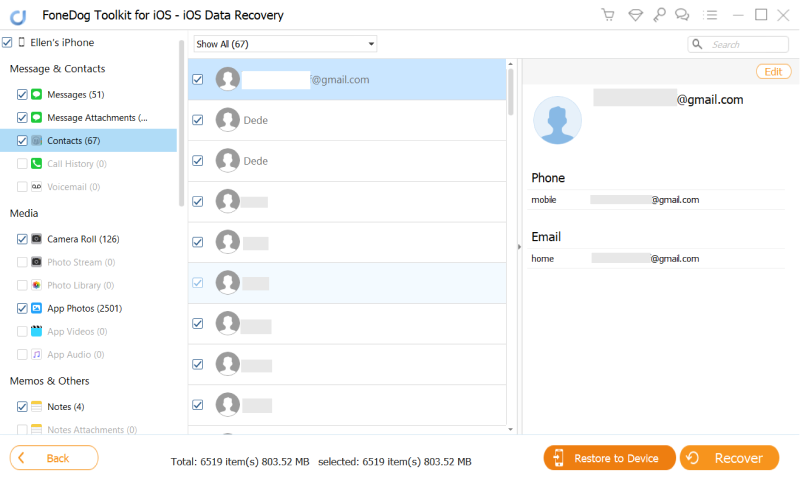 Option 2. Retrieve Deleted Contacts from iTunes Backup
This will only work if you have maintained backups of your contacts on iTunes.
#1. Run the FoneDog Toolkit and Connect Your iPhone
Run the software and connect your iPhone. Choose Recover from iTunes Backup File. Choose which backup file you want the software to check and click Start Scan.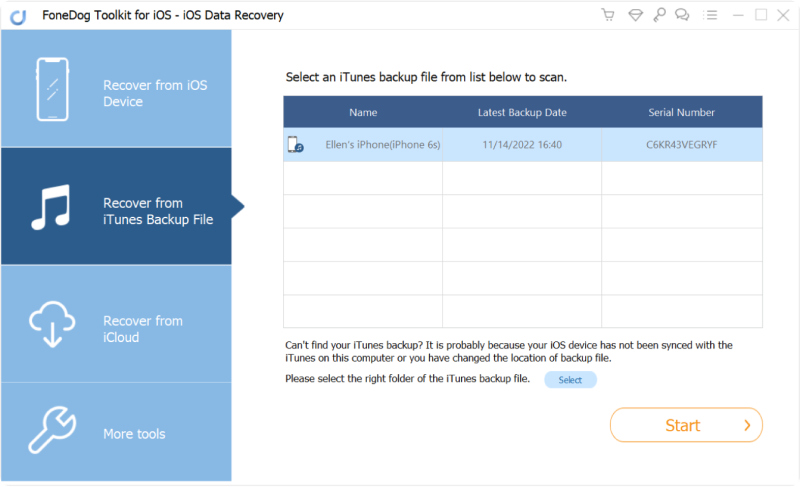 #2. Recover Deleted Contacts from iTunes Backup File
On the left portion of the interface, click on Contacts. A list of contacts will appear.After ticking the desired contacts, click Recover.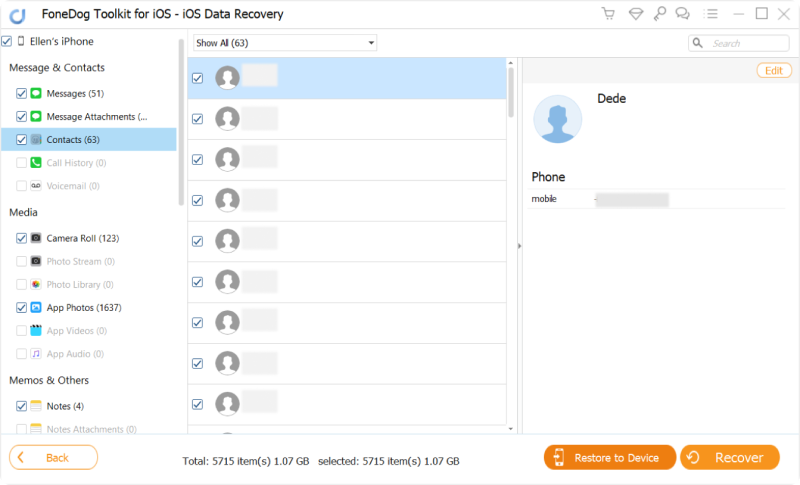 Option 3. Restore Erased Contacts from iCloud Backup
The process is only applicable for those who back up their files using iCloud.
Step 1. Sign into the iCloud Account with Apple ID and Password
Upon launching the software and connecting your iPhone to the computer, click on Recover from iCloud Backup File. You will be asked to log into iCloud with your Apple ID and password.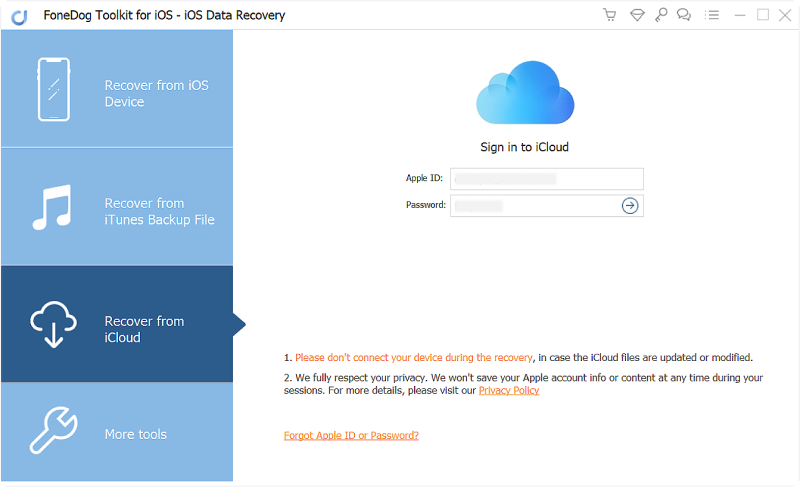 Step 2. Retrieve Deleted Contacts from iCloud Backup File
The window will show you a list of available backup files. Click on Download to begin scanning.Once the scanning process has ended, found files will be displayed. Select Contacts to display found contacts. Mark which ones you want to keep and click Recover.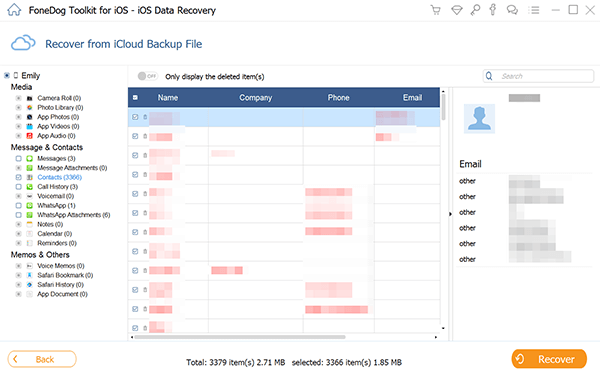 Part 4. Video Guide: How to Recover Deleted Contacts from Phone Memory
Part 5. Recommendations
Watch here!! We have presented different methods to recover deleted contacts from your phone's memory. One of them should work for you. After getting back your lost contacts, make sure to save a duplicate on your SIM card.
You may also start syncing your contacts to Gmail for Android users, and iTunes or iCloud for iPhone users. That way, you can always retrieve them when you experience data loss again.When all else fails.
You can rely on FoneDog Toolkit and use Android Data Recovery or iOS Data Recovery. The best thing about it is that you can get to your lost contacts in just a few clicks. Plus, you can also get back deleted messages, photos, and documents with it!