How to Activate Text Messages Forwarding on iPhone
by Wian LJ | Lasted Updated 2018-05-14 01:05:01
How do I enable text messages forwarding on iPhone with iOS 11?
Text messages have long been used in our everyday lives in both personal and work. As this service continues to grow and innovate we are now enjoying several other included features such as text messages forwarding.
In order to enjoy this feature, you need to get an SMS plan from your carrier either postpaid or prepaid. For iOS devices, you can even perform text messages forwarding across all devices as long as you use the same iMessage account or Apple ID.
If you are having problems with activating the text messages forwarding feature on any of your iOS devices, then read this brand new post. We have compiled all the best and effective solutions just for you.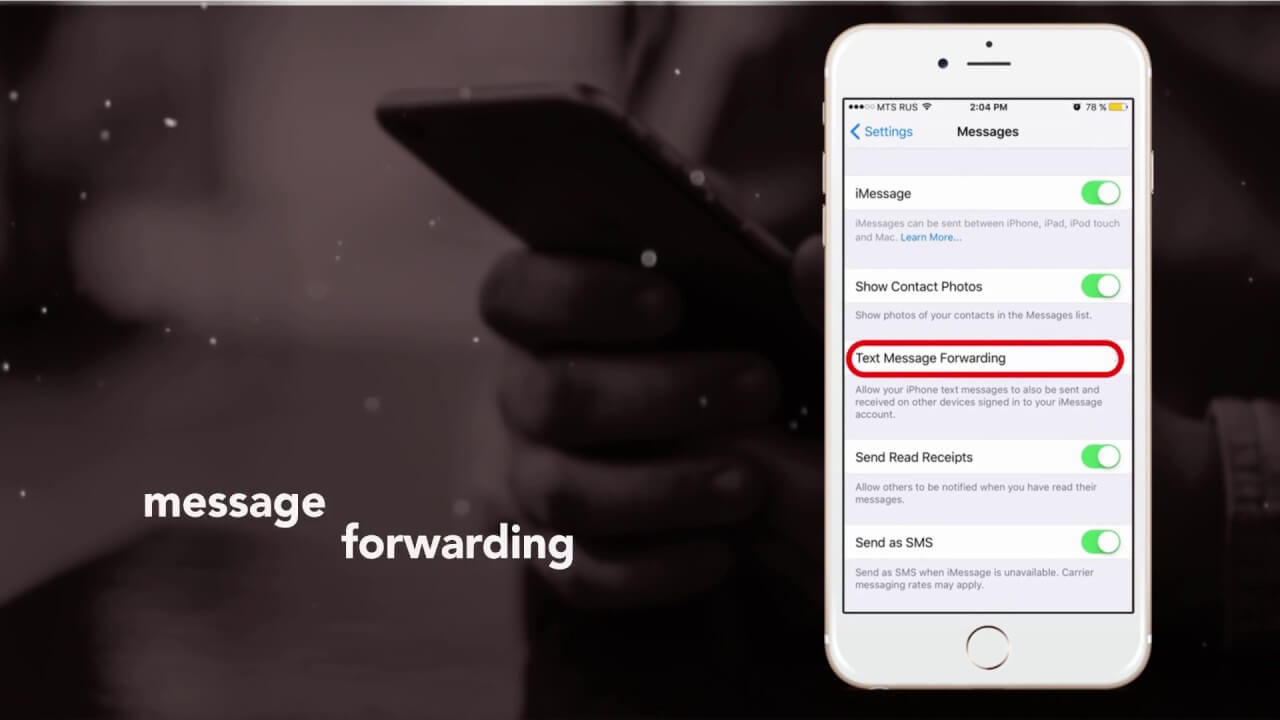 Part1. Setup and Enable Text Messages Forwarding on iPhone
You can basically enjoy sending and receiving SMS on any Apple devices running on iOS 8 and with the Continuity features. This feature was a big hit especially when you know that you are updated with the most current SMS on the iPhone and any other iOS devices like the iPad and Mac. Coolest feature? You can read the messages on any devices and anywhere.
If you don't know or haven't set up the text message forwarding service yet, then kindly refer to the steps below:
Launch Settings on the iPhone
Go to Messages
Toggle on iMessage
Find and tap Text Messages Forwarding
Find the desired iOS device to receive and send SMS
A verification code will be sent to the requested device
Enter the correct code and that's it!
It may sound pretty simple but a lot of other users are getting troubles enabling the text messages forwarding service.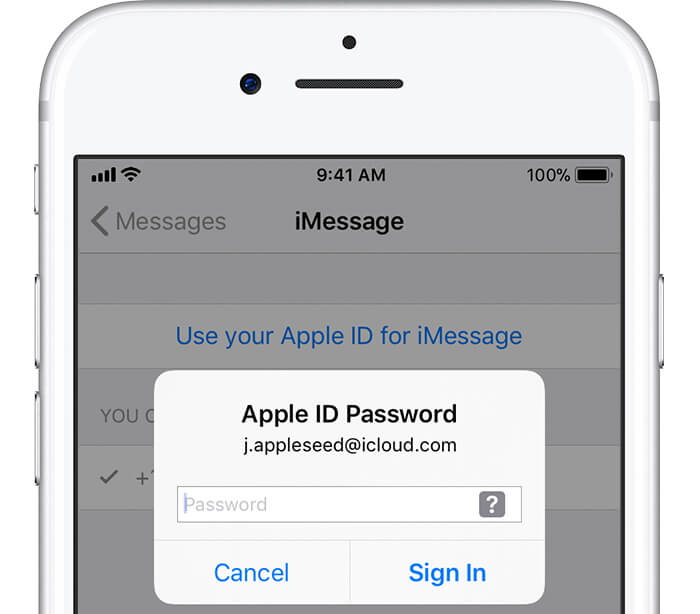 Part2. How to fix Text Messages Forwarding issues
If you are one of the unlucky users who never got to use text messages forwarding due to some issues then it is better for you to go through these quick fixes we have gathered.
2.1 Activation code never received
If the activation code was not received even after a few tries then probably you missed entering the correct Apple ID and password. You need to use the same details in order to use the text messages forwarding service.
Launch Settings
Tap Messages
Tap Send & Receive
Tap Use Apple ID for iMessage
Enter the email address you use for Apple ID
Enter the same password
Go back to Send & Receive and ask for a new verification code
You will now be able to receive the code for the iOS devices
2.2 Cannot Enable iMessage
If you are having problems with activating iMessage then you need to follow these guides to fix this issue. If however, you receive several iMessage activation errors, then refer to our previous post on how to deal with it.
Reboot the iPhone
Verify if the date and time, including the time zone, is correct on the iOS device
Toggle iMessage on and off
Update iOS
Sign in and out of iMessage
This should possibly fix any iMessage issues on the iPhone/iPad.
2.3 No Text Messages Forwarding
If you are using iOS 8 and OS X Yosemite then probably you might experience this no text messages forwarding option. All you need to do is refer to these guides:
Go to Settings
Find and tap Messages
Go to Send & Receive
Enter the email address apart from the mobile number for registration
Ask for another code and verify on the requested devices
This should now fix the issue! If in case you cannot enable the iMessage and text messages forwarding feature, you may also contact your network carrier for any network-related issues.
Part3. Backup Text Messages on iPhone- Bonus Tip
If you think you get a lot of messages all the time then consider backing them up to make sure you won't erase them anytime soon. We know how important messages are so we highly recommend that you practice and do a regular backup through iTunes or iCloud.
However, if you think these two don't provide you well, we offer you FoneDog Toolkit- iOS Data Backup and Restore.
What is FoneDog Toolkit- iOS Data Backup and Restore?
This is a third-party program that specializes in creating backups to all file types in any iOS devices. It simply ensures that you get a safe and secure backup to your computer or to any comfortable platform.
FoneDog Toolkit- iOS Data Backup and Restore is so easy to use. Users can enjoy a hassle-free backup and restore facility with just one click function.
Try It Free
Try It Free
#1. Download and install FoneDog Toolkit- iOS Data Backup and Restore, Launch program, Connect the iOS device to the computer, Select mode of backup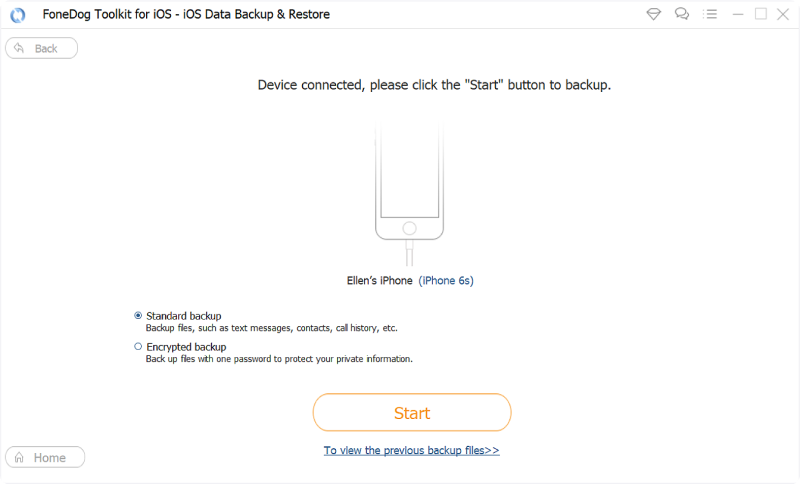 #2. Choose Types of Data to backup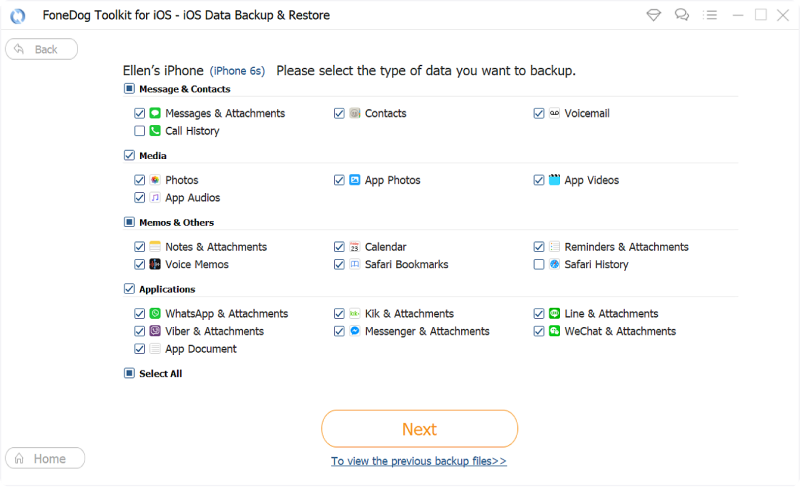 #3. Backup Complete
That's it! No other fuss and hiss on backing up your files even text messages. In case you might end up with a full device, you can still breathe fine because you know you have copied the messages that are important to you.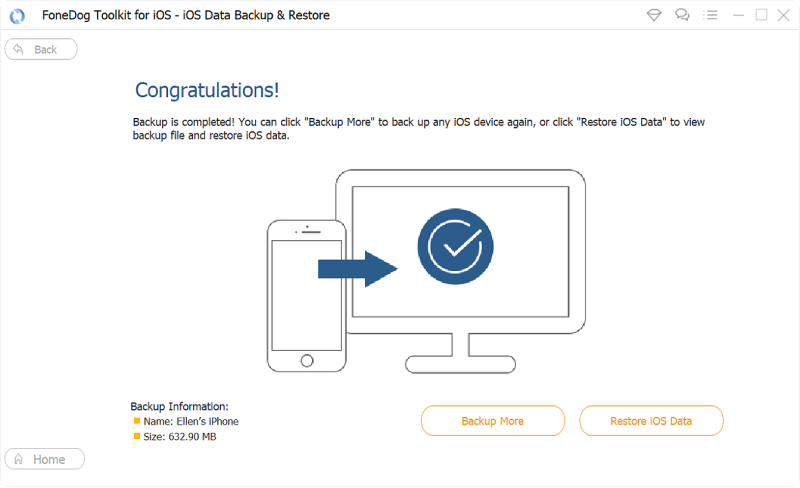 Step1: Launch program, Connect iPhone, Select Backup File, Scan the backup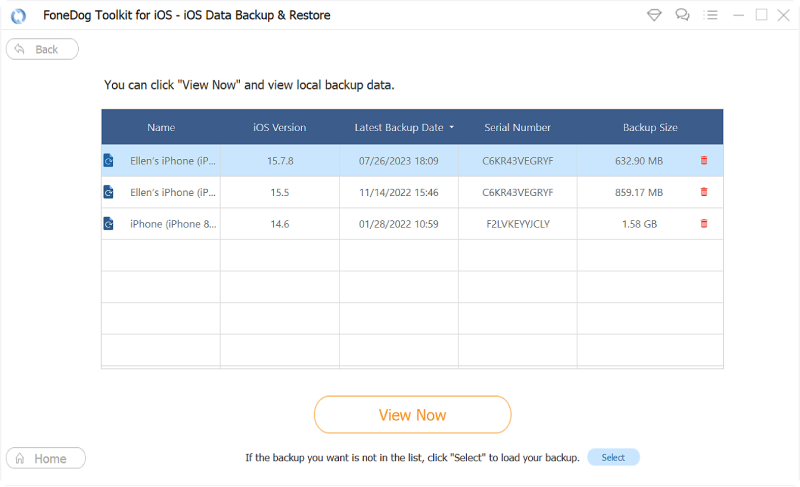 Step2: Restore fully or selectively
The best part with FoneDog Toolkit- iOS Data Backup and Restore, is that you can perform selective recovery without the need to extract the entire backup contents unlike iTunes and iCloud wherein you really have to suffer data loss if you lose or delete a single file.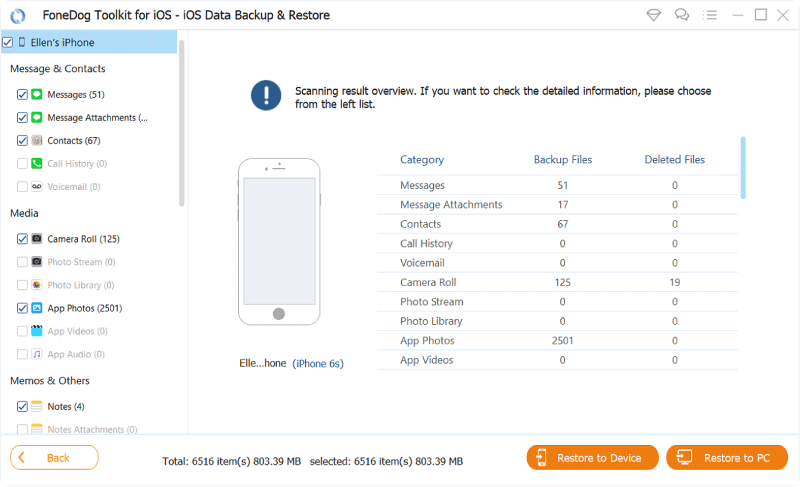 Video Guide: How to Backup iPhone Data
Text messages forwarding is very helpful especially during the times when you need them the most. However, if you are experiencing some issues with this feature, you can refer to this article and surely you will fix it in no particular time.
In case you need to have a third party backup option too, why not use FoneDog Toolkit- iOS Data Backup and Restore, you will surely have the peace of mind every time you use your iPhone.
Download FoneDog Toolkit- iOS Data Backup and Restore free version today and experience a one of a kind backup program. Share it with friends too!
How to Activate Text Messages Forwarding on iPhone
Backup iPhone & Restore iPhone
Backup Contacts & WhatsApp Files Backup
Backup Photos & Backup iPhone